CFI Plan Apochromat Lambda D Series
Microscope Objective Lenses
Specifications
Model
Dimensions
Transmittance
NA
W.D.
(mm)
Cover glass thickness
Correction ring
Observation
CFI Plan Apochromat Lambda D 2X
Diagram
Graph
0.10
8.5
0/0.17
BF, FL (visible light, NIR)
CFI Plan Apochromat Lambda D 4X
Diagram
Graph
0.20
20.0
0/0.17
BF, FL (UV, visible light, NIR)
CFI Plan Apochromat Lambda D 10X
Diagram
Graph

0.45

4.0

0.17
BF, DF1, POL, DIC, FL (UV, visible light, NIR)
CFI Plan Apochromat Lambda D 20X
Diagram
Graph

0.80

0.80

0.17
BF, DF (Oil), POL, DIC, FL (UV, visible light, NIR)

CFI Plan Apochromat Lambda D 40X

Diagram
Graph

0.95

0.21

0.11〜0.23

∨

BF, DF (Oil), POL, DIC, FL (visible light, NIR)

CFI Plan Apochromat Lambda D 60X Oil

Diagram
Graph

1.42

0.15

0.17

BF, PH2, POL, DIC, FL (UV, visible light, NIR)

CFI Plan Apochromat Lambda D 100X Oil

Diagram
Graph

1.45

0.13

0.17

BF, PH23, POL, DIC, FL (UV, visible light, NIR)
BF: Brightfield
DF: Darkfield
PH: Phase contrast
POL: Simple polarizing
FL: Fluorescence
1 Possible but not recommended
2 External phase contrast observation is possible with ECLIPSE Ti2-E
3 Please contact your local Nikon dealer for use.
Recommended System Configuration
For fluorescence imaging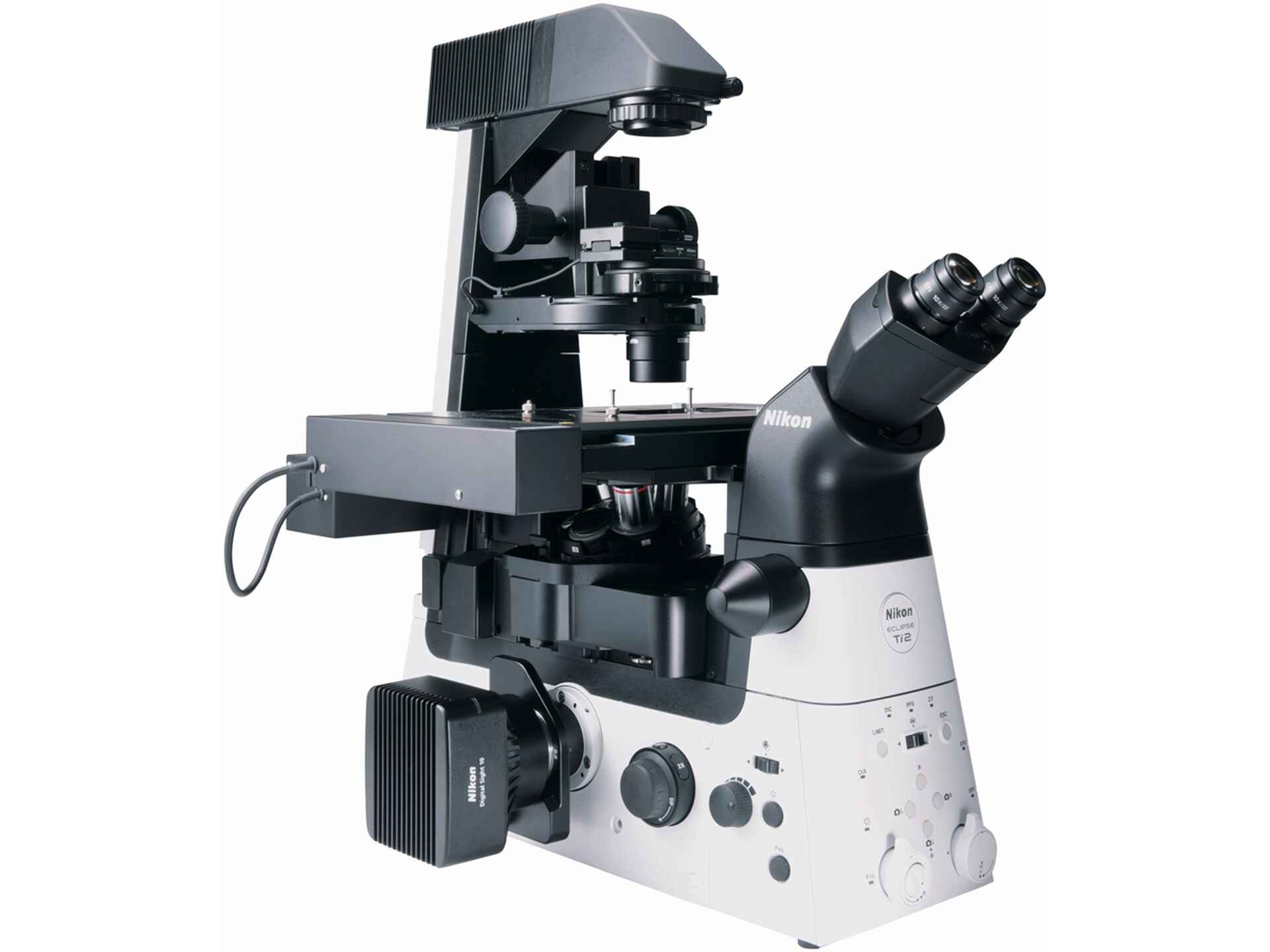 Achieves high throughput even for acquisition of the large amounts of data made possible by the large field of view (25 mm).
Large field of view system
For pathological examination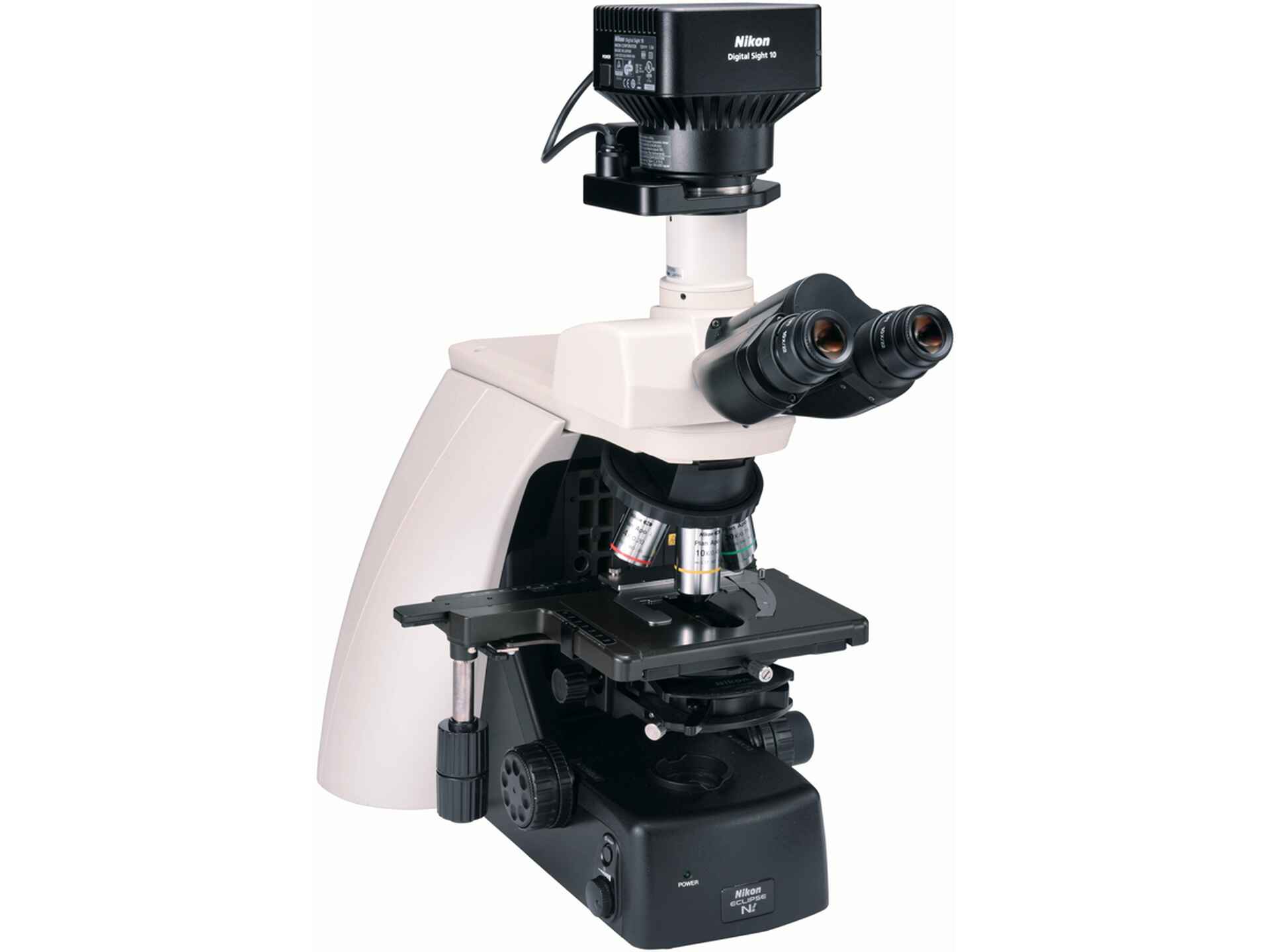 Reliable support for examinations, with color that is faithful to the sample and high resolution.
Examination system
For confocal imaging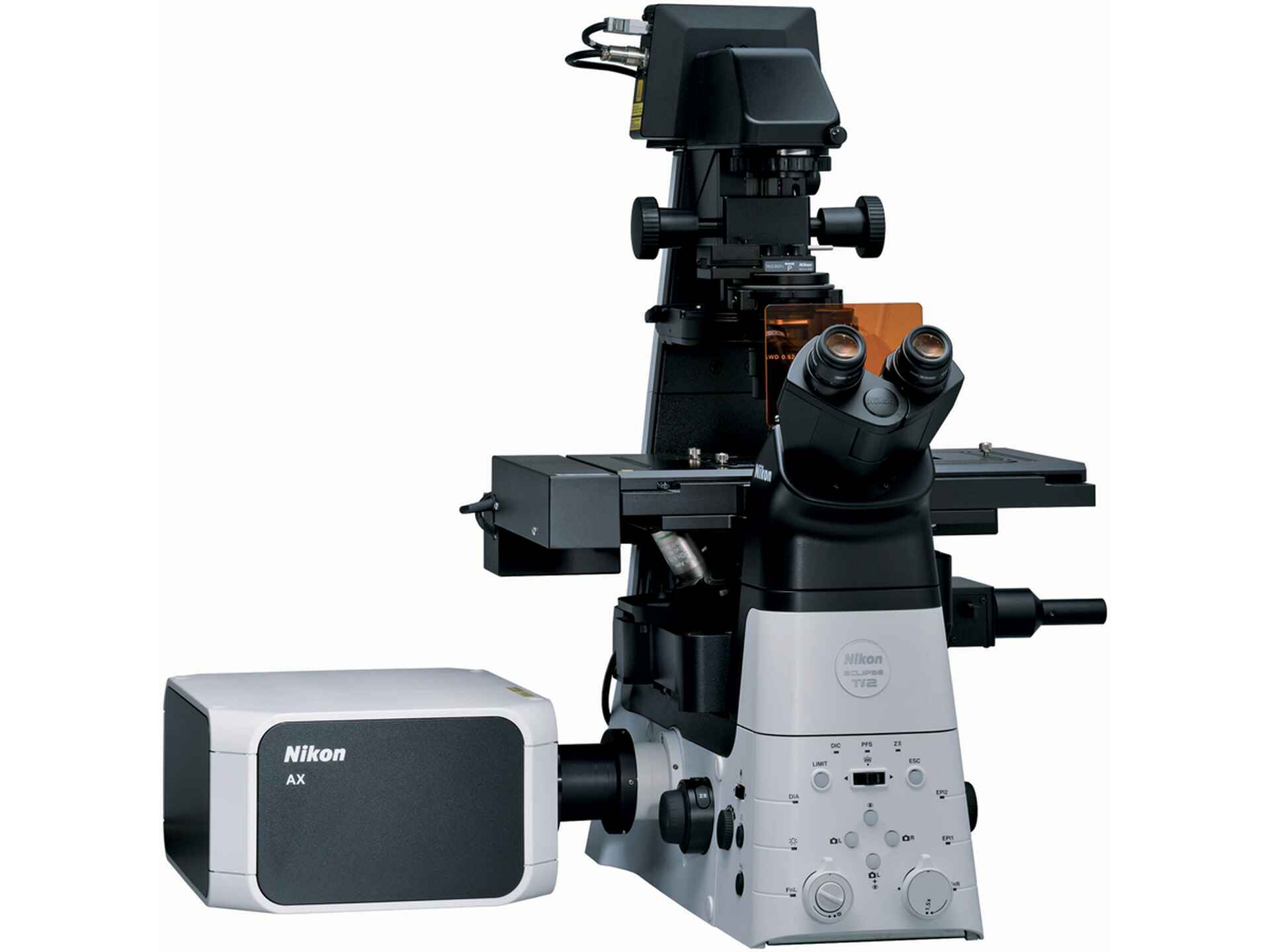 Corrects chromatic aberrations over a wide range of wavelengths from DAPI to nearinfrared, and improves the reliability of multicolor imaging.
Confocal imaging system
Lambda D objectives
ECLIPSE Ti2-E motorized inverted research microscope
AX confocal microscope