OEM
Nikon provides a large range of microscopy components to satisfy diverse optical requirements. These components can be incorporated into Nikon's or other imaging systems to fulfill unique experimental requirements. See our brochure and the links below for our product offerings.

We have a dedicated team at Nikon to service large volume and OEM requests. If your imaging needs require customized optics, our team of optical design engineers can satisfy your specifications through every step of our vertically integrated manufacturing facilities, from the design phase through production. We also provide flexible shipment scheduling for time-sensitive deadlines, and competitive volume discounts for both stock and custom products.
Contact us to get started by clicking on the Request Information button above.

Product Brochure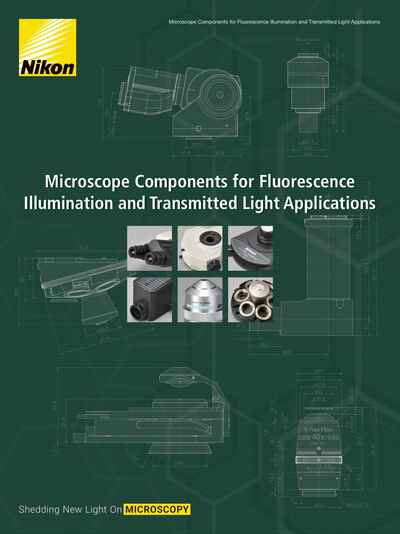 Objectives
The unique Nikon CFI60 system provides superior optical performance and flexible system expandability.
Optical Microscope Frames
By offering microscopes developed based on cutting-edge optical technologies, Nikon improves your system performance.
Optical Microscope Modules
Nikon provides various microscopy products such as condensers, intermediate modules, nosepieces and optical components (other than microscope frames and objectives), to meet the needs of users.