CFI Plan Apochromat Lambda D Series
Microscope Objective Lenses
An Inside Look

Creating the next generation of objective lenses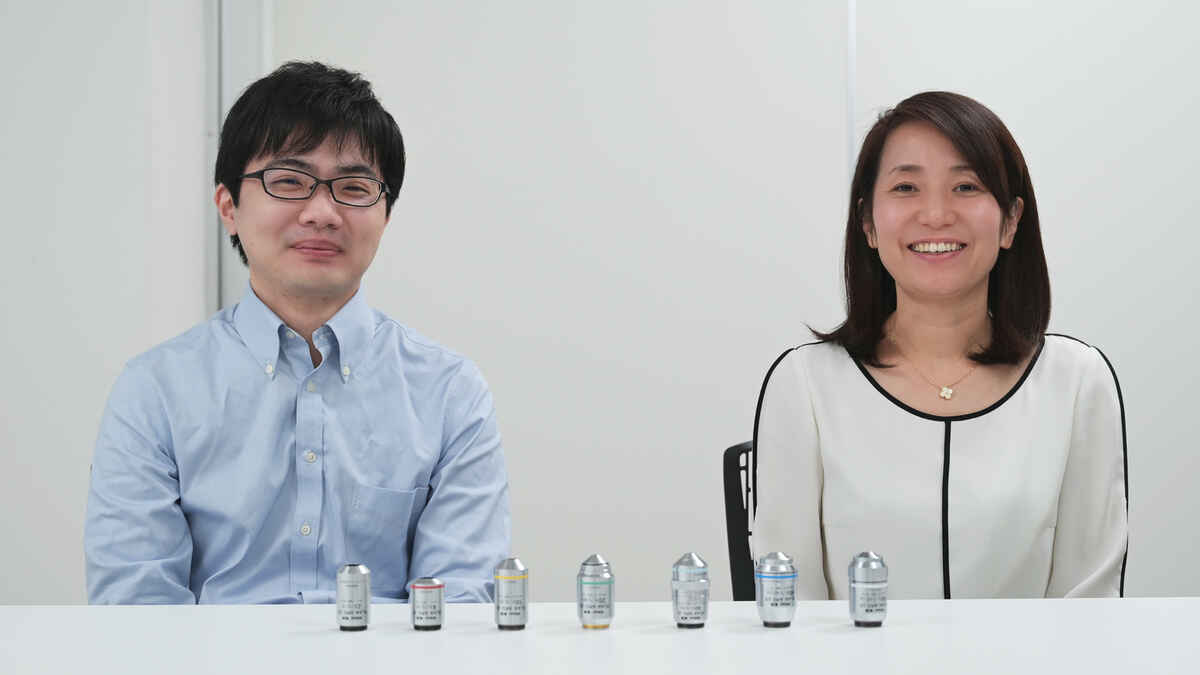 Digital technologies strongly support the foundations of modern society. Nowadays, digital imaging is indispensable in the field of life sciences. The CFI Plan Apochromat Lambda D lens is an objective lens for microscopes that can ideally meet current requirements. Here, the persons in charge of planning and design of this lens talk about the product, which was created with the aim of supporting a wide range of users, from inspection to research and development, within the field of life sciences.
Meeting the new demands of digital imaging
The CFI Plan Apochromat Lambda D is an objective lens for "big data acquisition", "digital analysis" and "macro observation" that will be indispensable for future life sciences.
The wide field of view with no distortion has improved the amount of light at the periphery, enabling faster screening, seamless tiling, and efficient observation of macro samples. In addition, it is ideal for multicolor observation from 405 nm due to significant improvement against chromatic aberration in the UV range.
Chiba: The current mainstream of microscope observation is to capture a sample as a digital image and perform various analyses based on the data. Naturally, functions and performance compatible with digital imaging are required for the objective lenses employed. The name of the CFI Plan Apochromat Lambda D has inherited "λ" (Lambda) from the conventional objective lens series of the same name, plus the letter "D" that represents Nikon's future digital microscope solutions.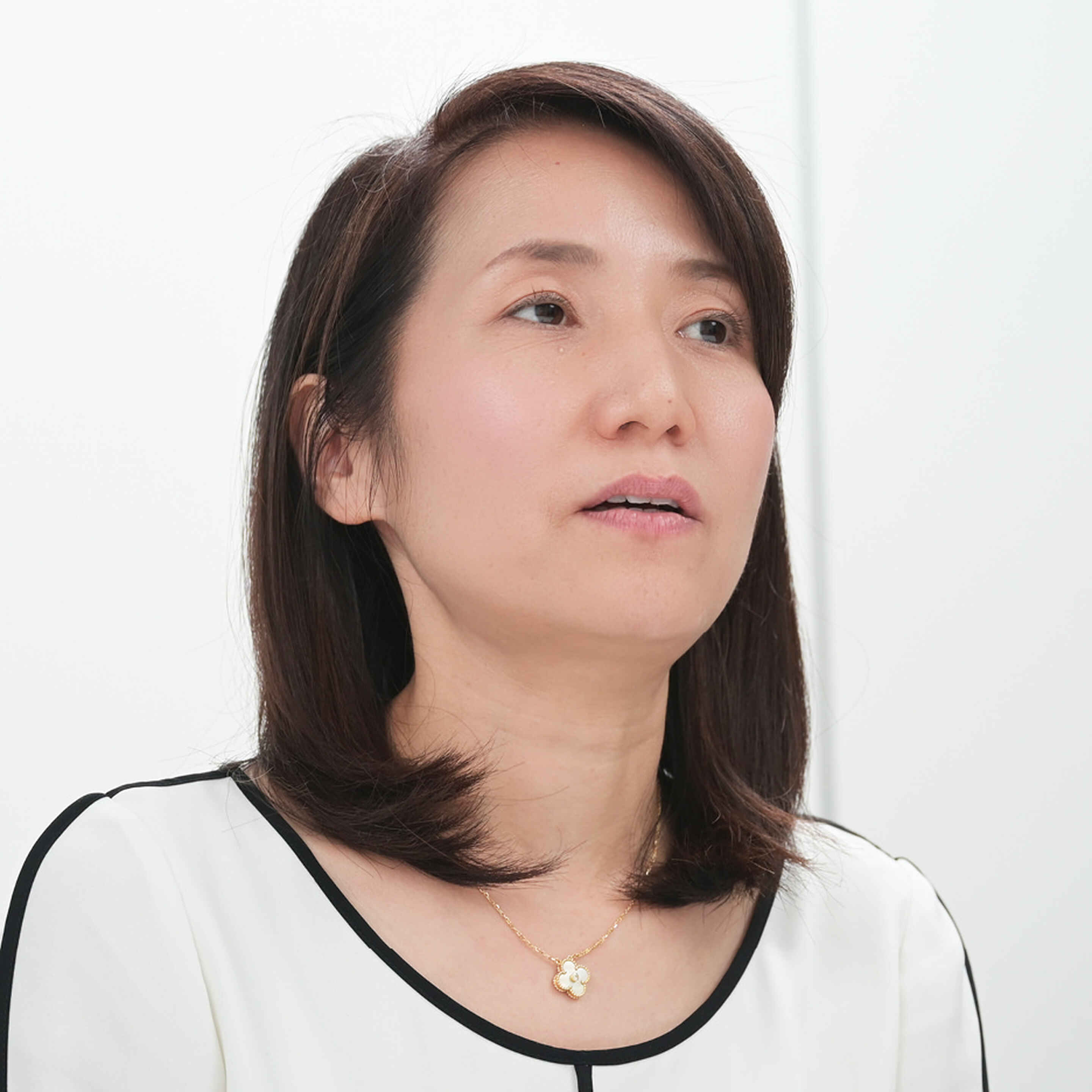 Sato: The most important issues in order to design objective lenses that are compatible with digital imaging are a wide field of view, which is required for taking a wider size image, excellent chromatic aberration correction, that effectively reduces color bleeding caused by differences in the wavelengths of light, and high NA (numerical aperture), which is directly related to the brightness and resolution of the lens. These factors are basic elements of a lens, but for an objective lens that supports digital imaging, much stricter specifications are required.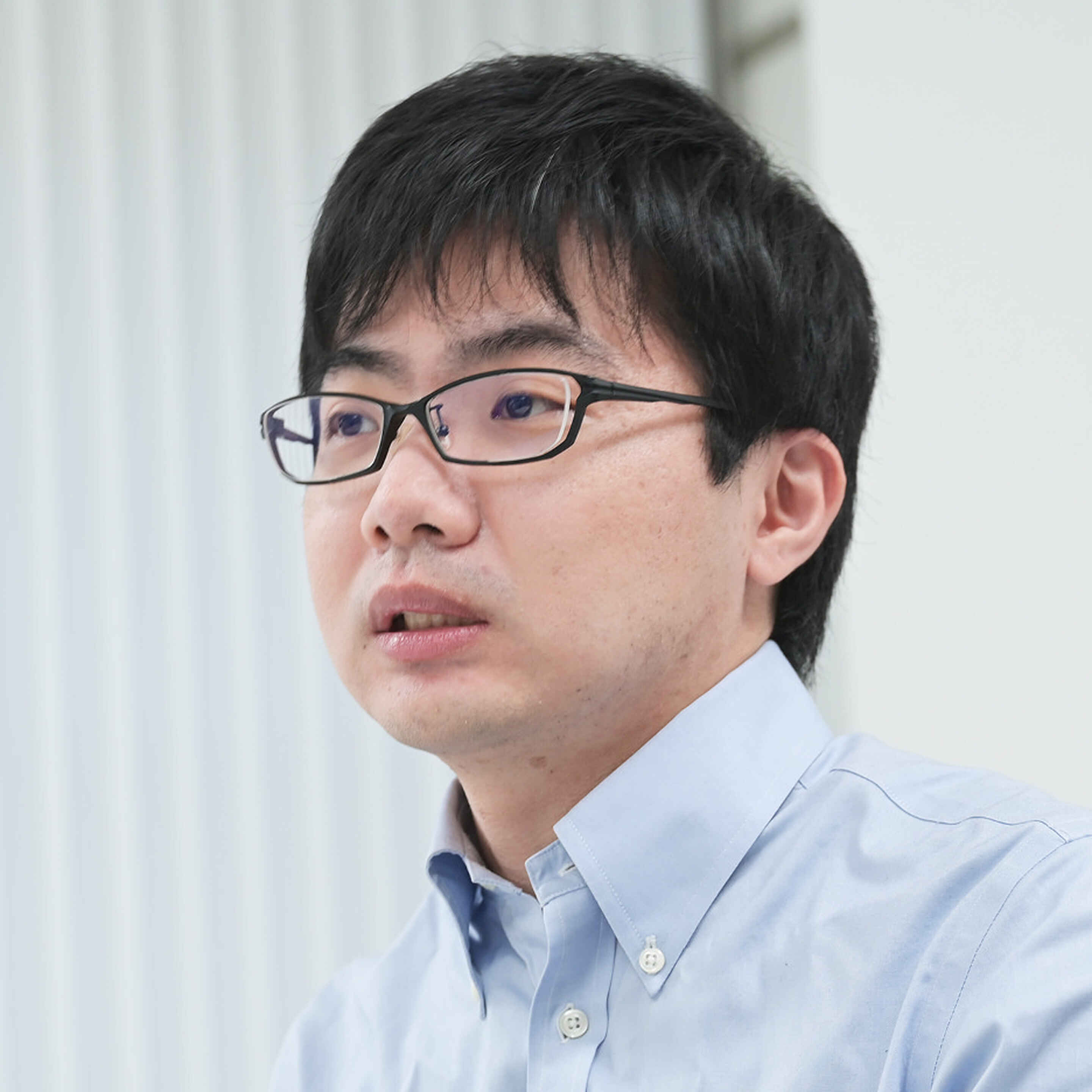 Chiba: This product is intended for a wide range of users in the life science field, from clinical/pathology and drug discovery to cutting-edge research and development fields. First of all, we aimed to enhance the basic performance by consolidating the advantages of the conventional objective lenses Lambda, Lambda S*1 and VC*2. Then, we worked on improving the performance to support digital imaging. This enables realization of "big data acquisition", "digital analysis" and "macro observation" that will be indispensable for the life sciences as we move forward into the future.
Sato: To respond to the needs of digital imaging, it is necessary to strengthen the field of view at low and medium magnifications while realizing faster and higher-resolution screening. This is essential in order to obtain a clear image across the entire screen when a sample image is taken with a digital camera. By improving chromatic aberration correction, we aimed to clearly capture more complex life phenomena in deep observation(3D) and depth+multicolor observation (4D).
*1 Lambda and Lambda S realize chromatic aberration correction from the visible range to the near- infrared range.
*2 VC realizes chromatic aberration correction in the ultraviolet area.
Nikon high-performance microscope objective lens
CFI Plan Apochromat Lambda D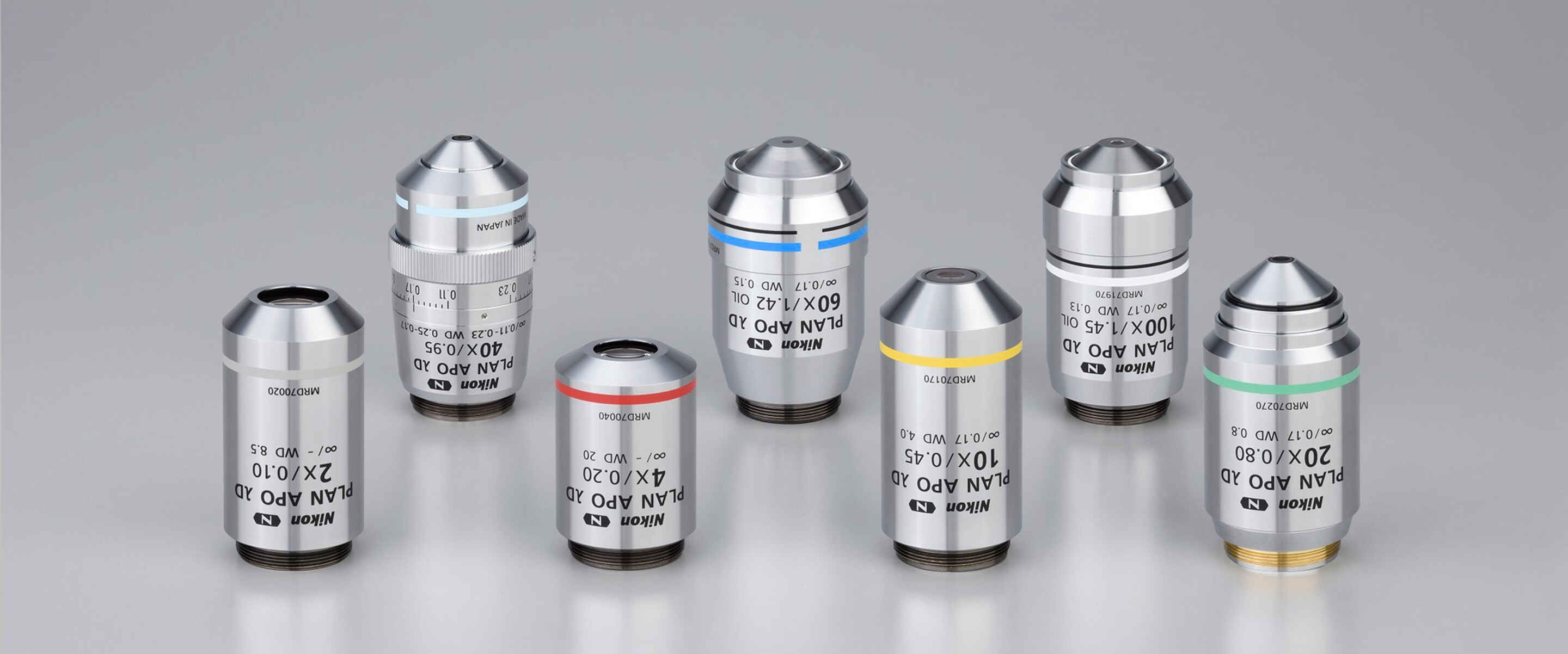 Capturing life phenomena in a wider, deeper and clearer image
Sato: For the Lambda D, the degree of difficulty of the optical design increased due to the diverse requirements to be met, and at the same time, the precision required for the structural design of the lens barrel is higher than previously. Therefore, we started by reviewing the materials and characteristics of optical glass and the arrangement of combinations of concave and convex lenses. In that sense, the Lambda D is the first in a new generation of objective lenses that advance beyond traditional concepts.
Chiba: In addition to overcoming technical hurdles, we endeavored to reduce costs as much as possible while ensuring quality performance and strength. This was an important task in achieving the goal of contributing to all areas of the life sciences.
Sato: Regarding the wide field of view, excellent chromatic aberration correction and high NA, which were mentioned earlier as important design aims, we realized the largest field of view of 25 by employing a glass material with a high refractive index for the lens. We adopted an anomalous dispersion glass (ED glass) for excellent chromatic aberration correction. This greatly compensates chromatic aberration in which color bleeds, caused by focal shifting due to the difference in wavelengths of colors. For high NA, we applied edge-thinning technology that makes the edge of the lens as thin as possible. This effectively increases the aperture of the lens, making it possible to obtain brighter, higher-resolution microscope images.
Nikon's three technological innovations in optical technology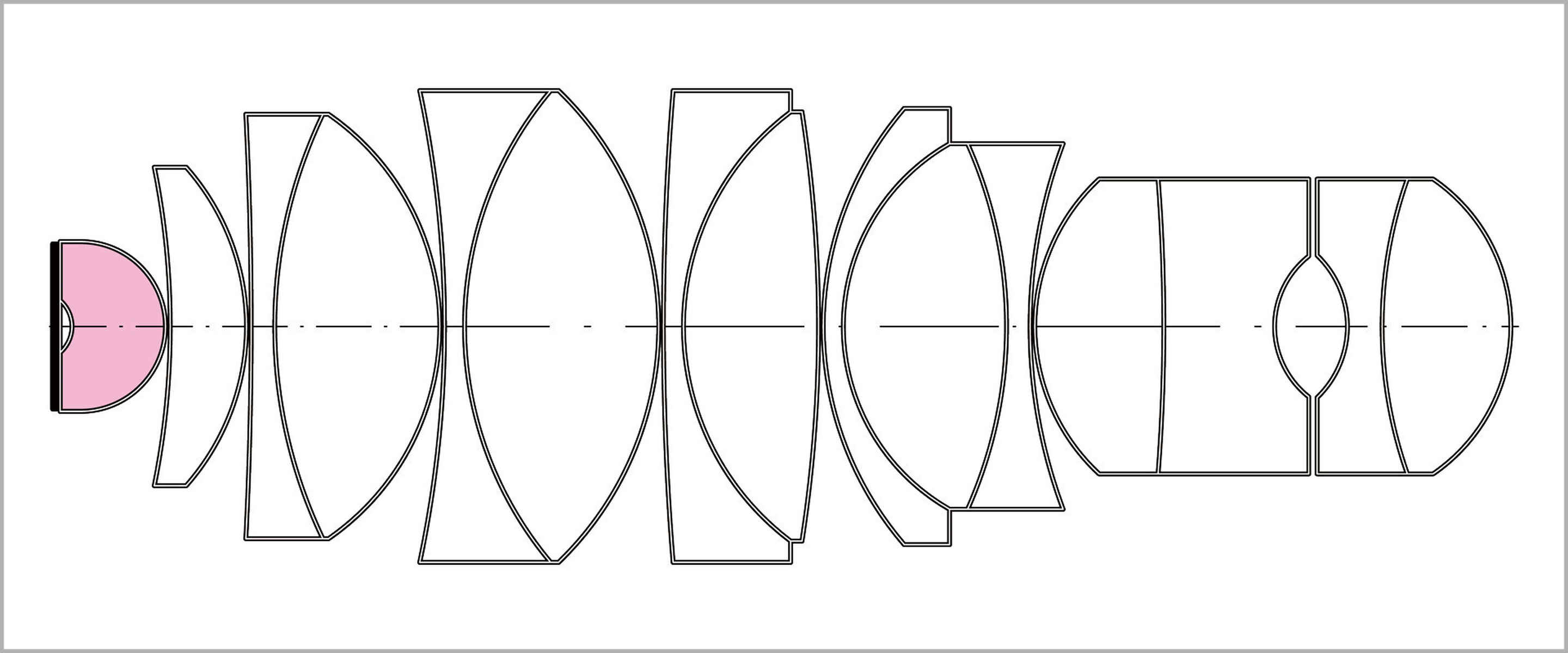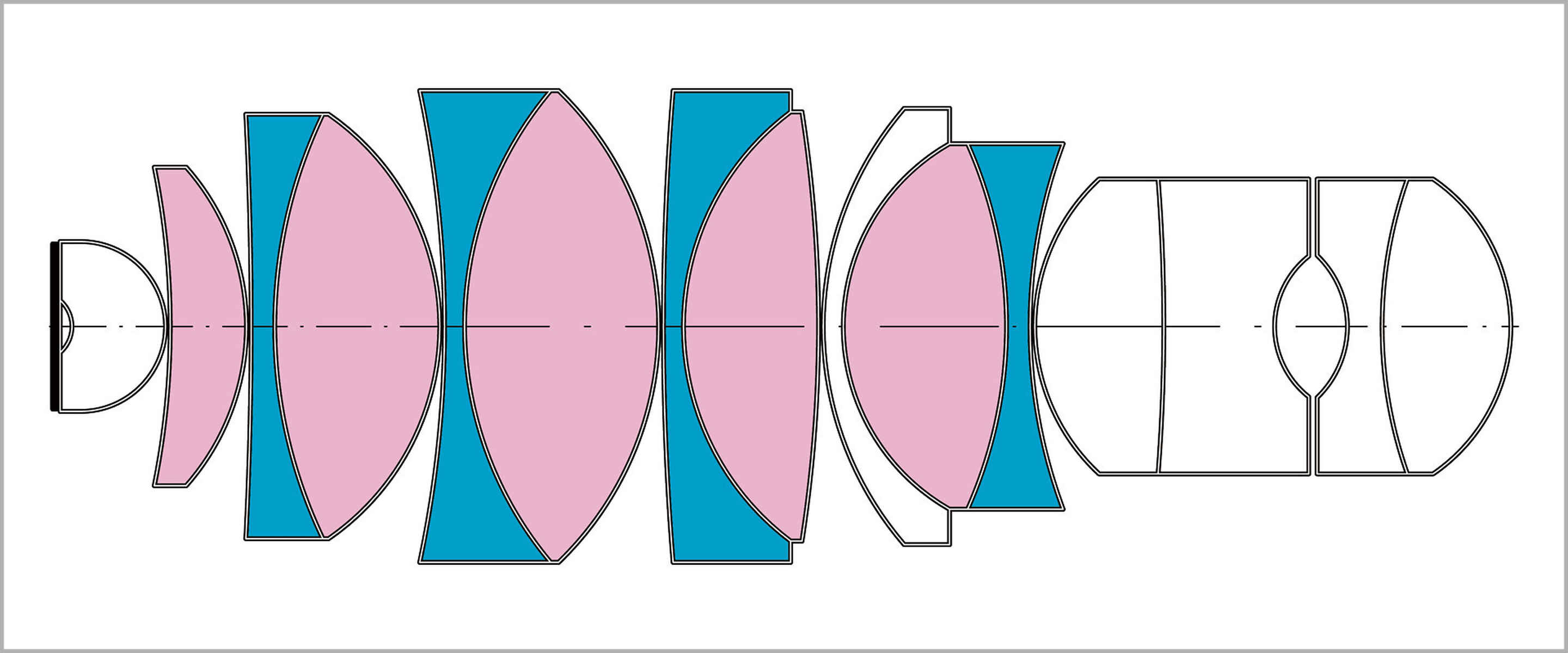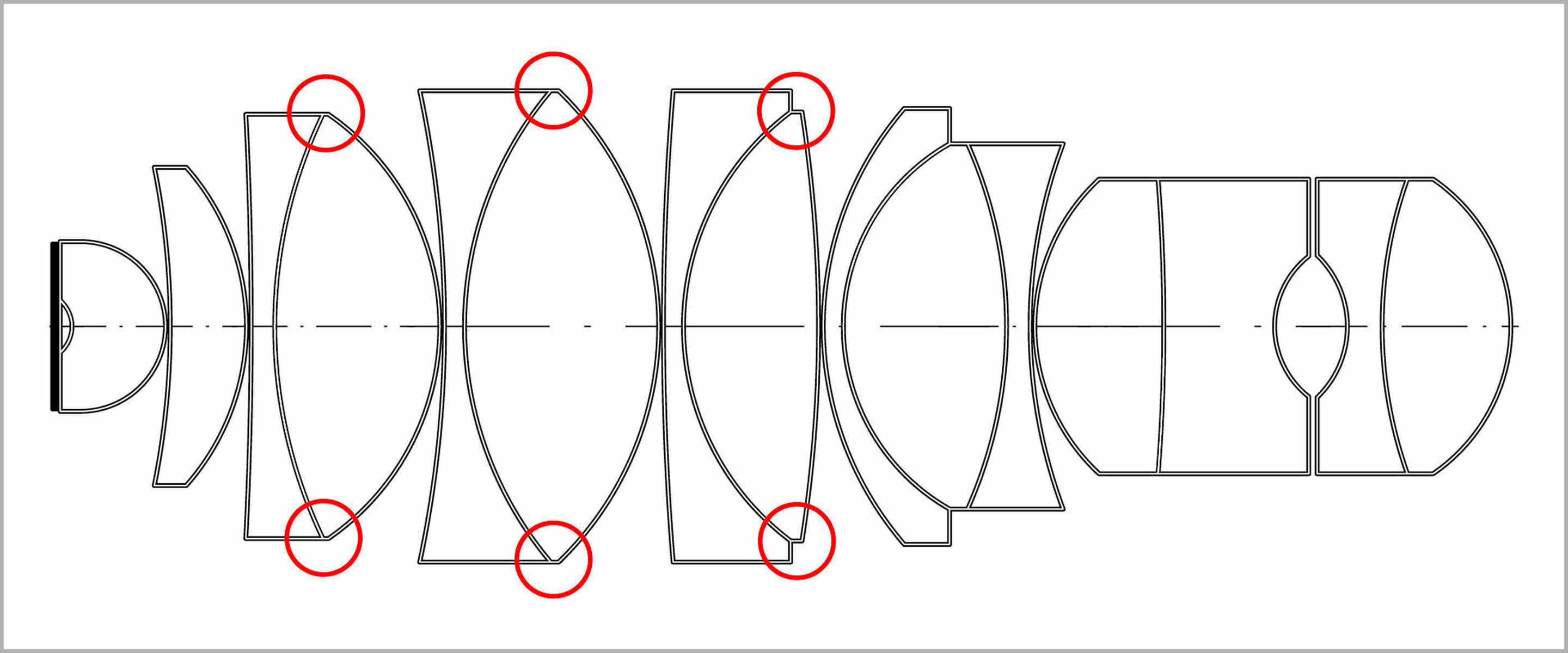 Chiba: For observation with the naked eye, the resolution of the center of the field of view is important. This is because users operate the stage to move the part of the sample that they want to view to the center of the field of view. On the other hand, with digital imaging, after image acquisition, various areas from the center to the periphery can be enlarged for detailed observation, or dozens of images can be tiled for one large-size overall image of a large sample for macro observation, quantification or analysis. Therefore, a brighter image is required that is flat all the way to the periphery of the field of view, attains high resolution, and is unaffected by color bleeding. The Lambda D effectively meets all these demands by achieving a wide field of view, excellent chromatic aberration correction and high NA.
When I asked experienced staff overseas to look at the prototype, I was very happy to hear their evaluation that it is a wonderful objective lens that is very bright, with high resolution.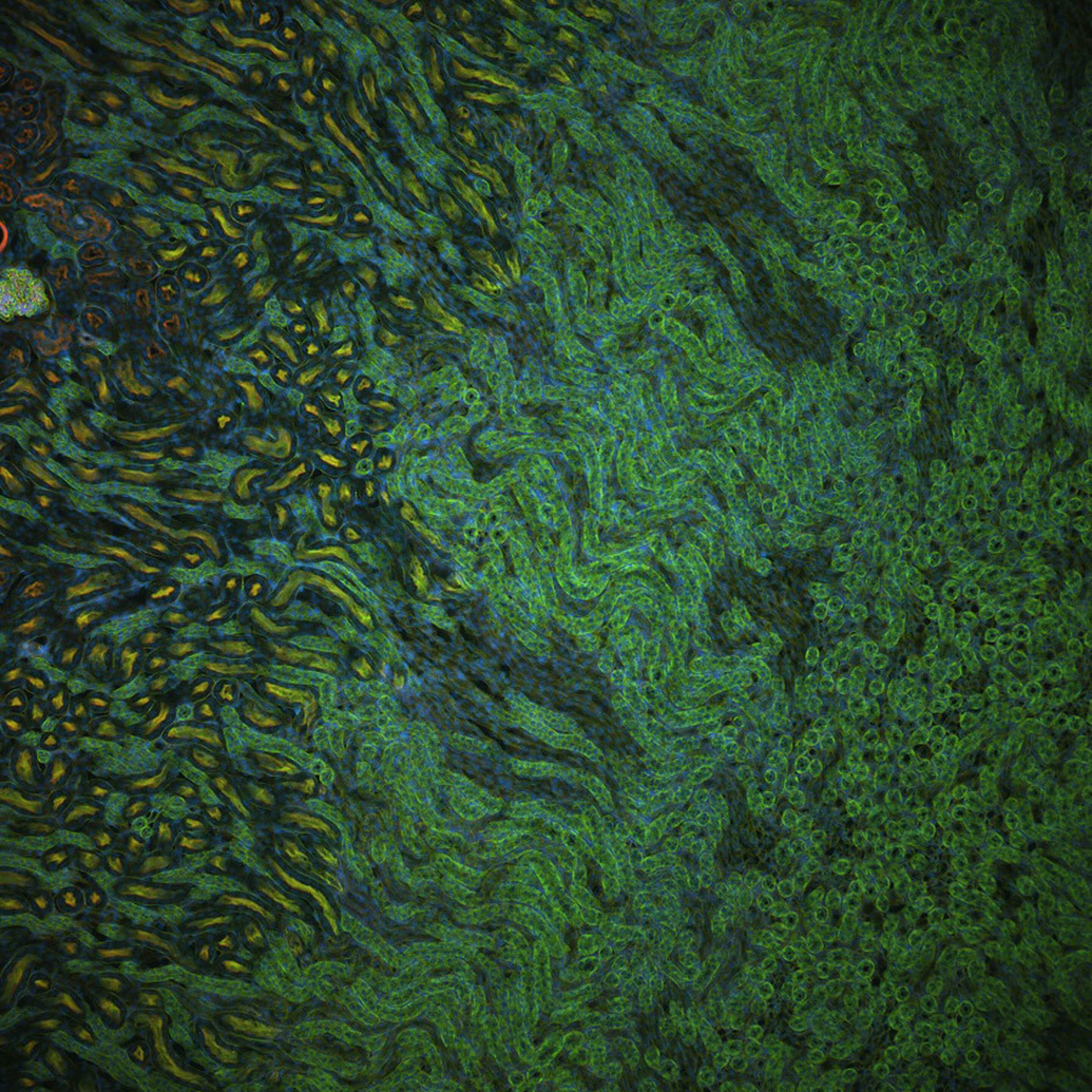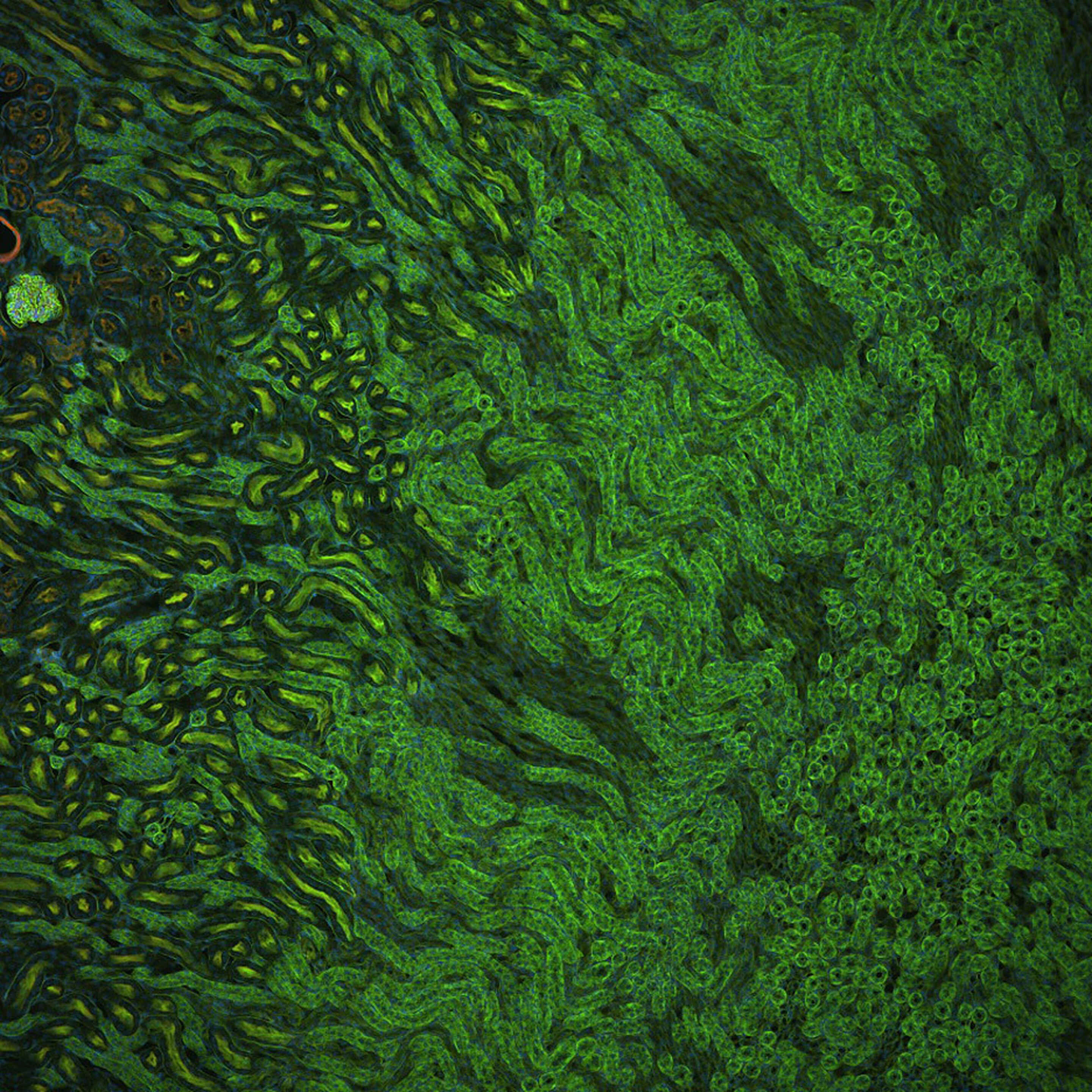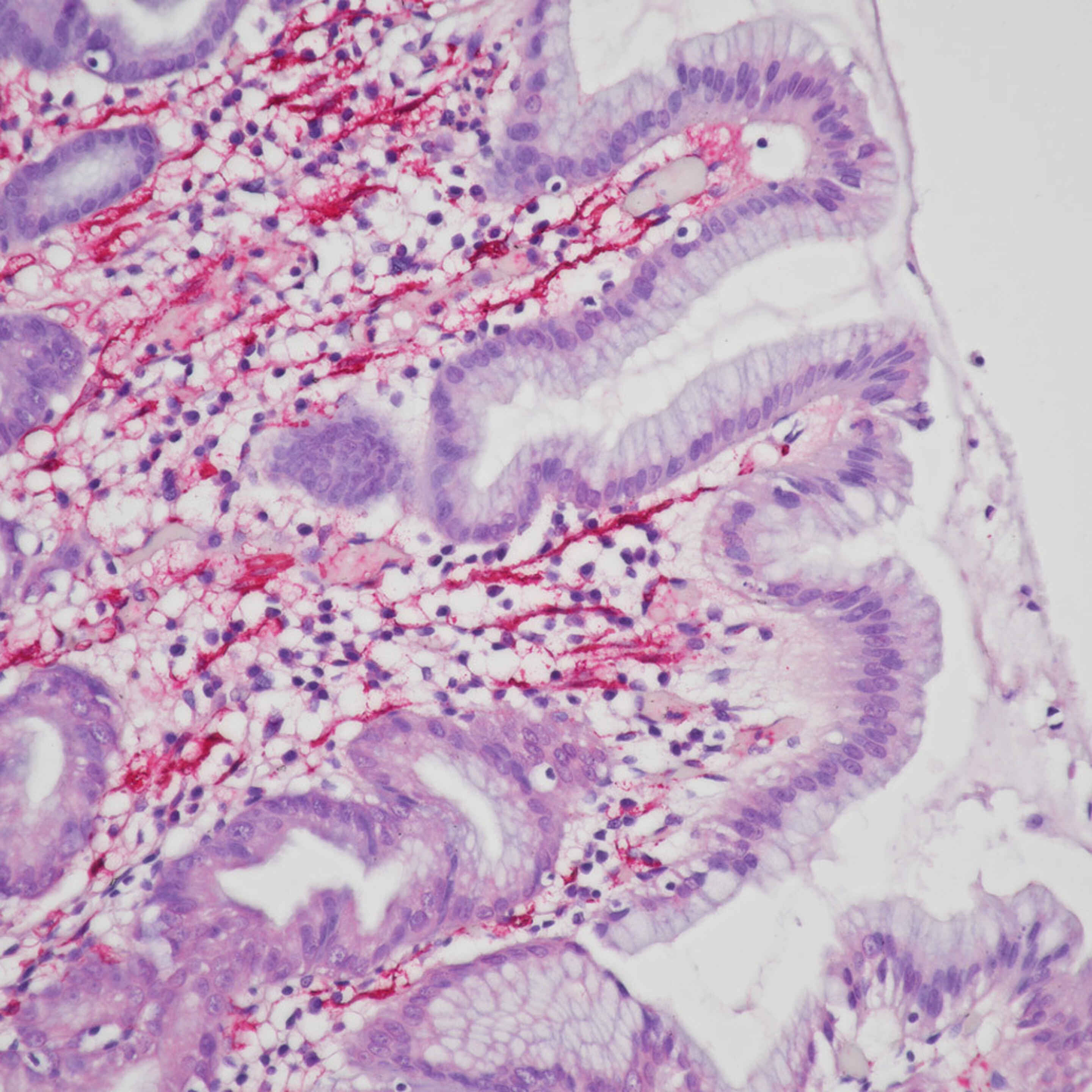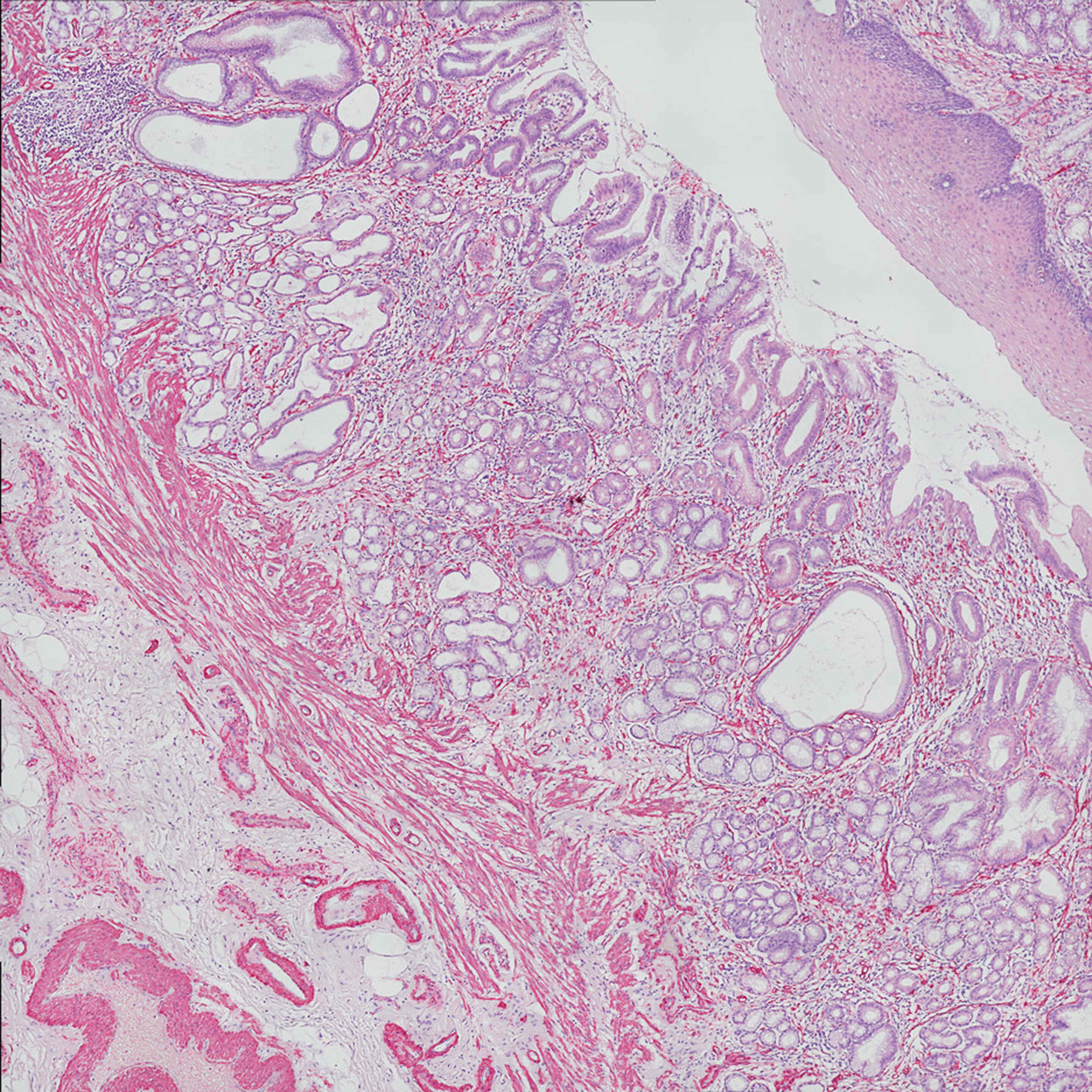 Sato: The most difficult design issue was to improve the peripheral performance of 405 nm, while also achieving both a wide field of view and high NA. We consulted with each other several times and reached an optimum solution whereby any eccentricity that might cause misalignment in the image formation is highly unlikely to occur. In addition, since Nikon develops and manufactures optical glass in-house, it is possible to incorporate the opinions of designers from the stage of selecting the glass material to be used as a raw material. This is an important element of Nikon's technologies that expands the range of design solutions. Depending on the desired performance, a lens shape that is difficult to process was also required. However, we were able to achieve the optimum shape by interacting closely with the optical glass manufacturing site. Regarding the glass materials, we could immediately evaluate procurement and processability, and quickly judge usability potential for both design and manufacturing.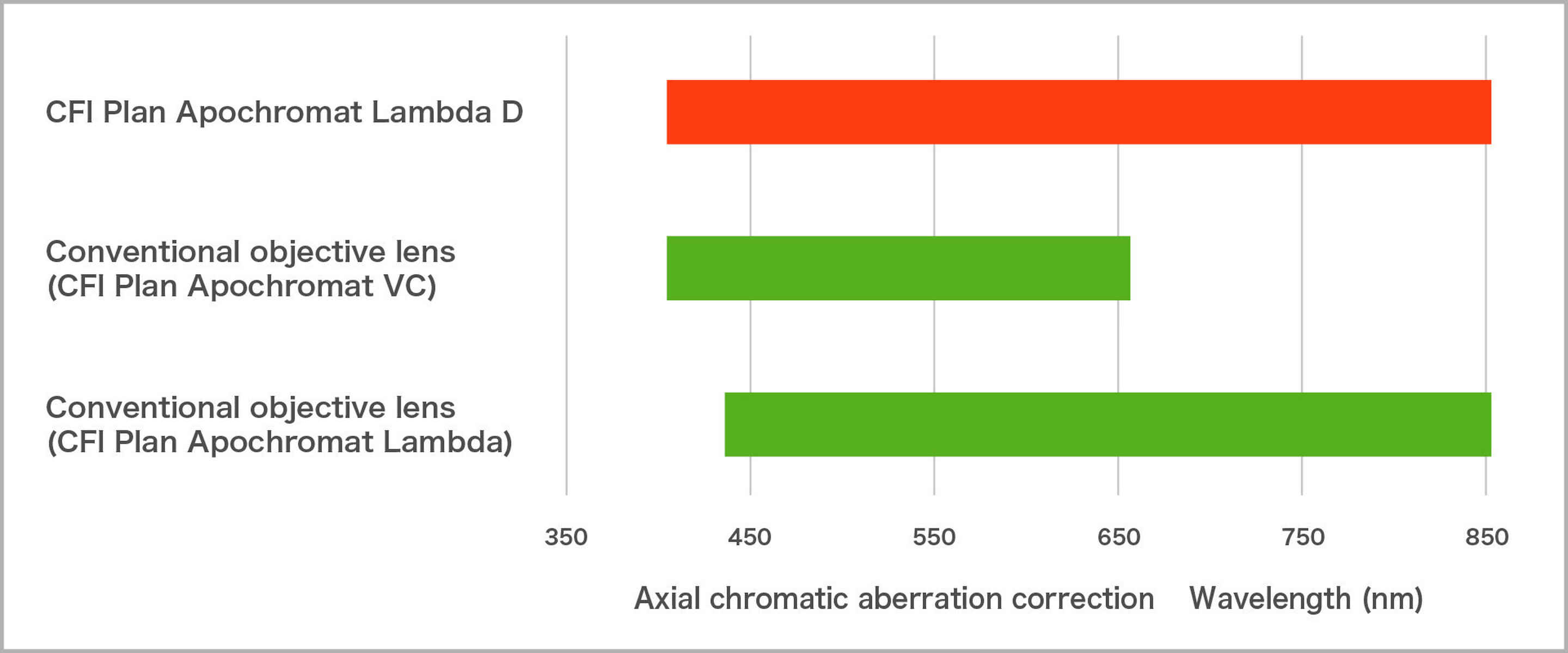 Supporting a wide range of users, from beginners to the most experienced
Chiba: Recently, checking sample images on a monitor has become common, especially for young researchers. It feels similar to the transition that occurred from film to digital cameras. By utilizing this objective lens for digital imaging, I feel that we can provide greater possibilities for young researchers and beginners to more easily obtain high-definition images, as well as realize benefits for advanced users who are already accustomed to employing microscopes. I sincerely hope that this will help all users to engage in the advancement of their work.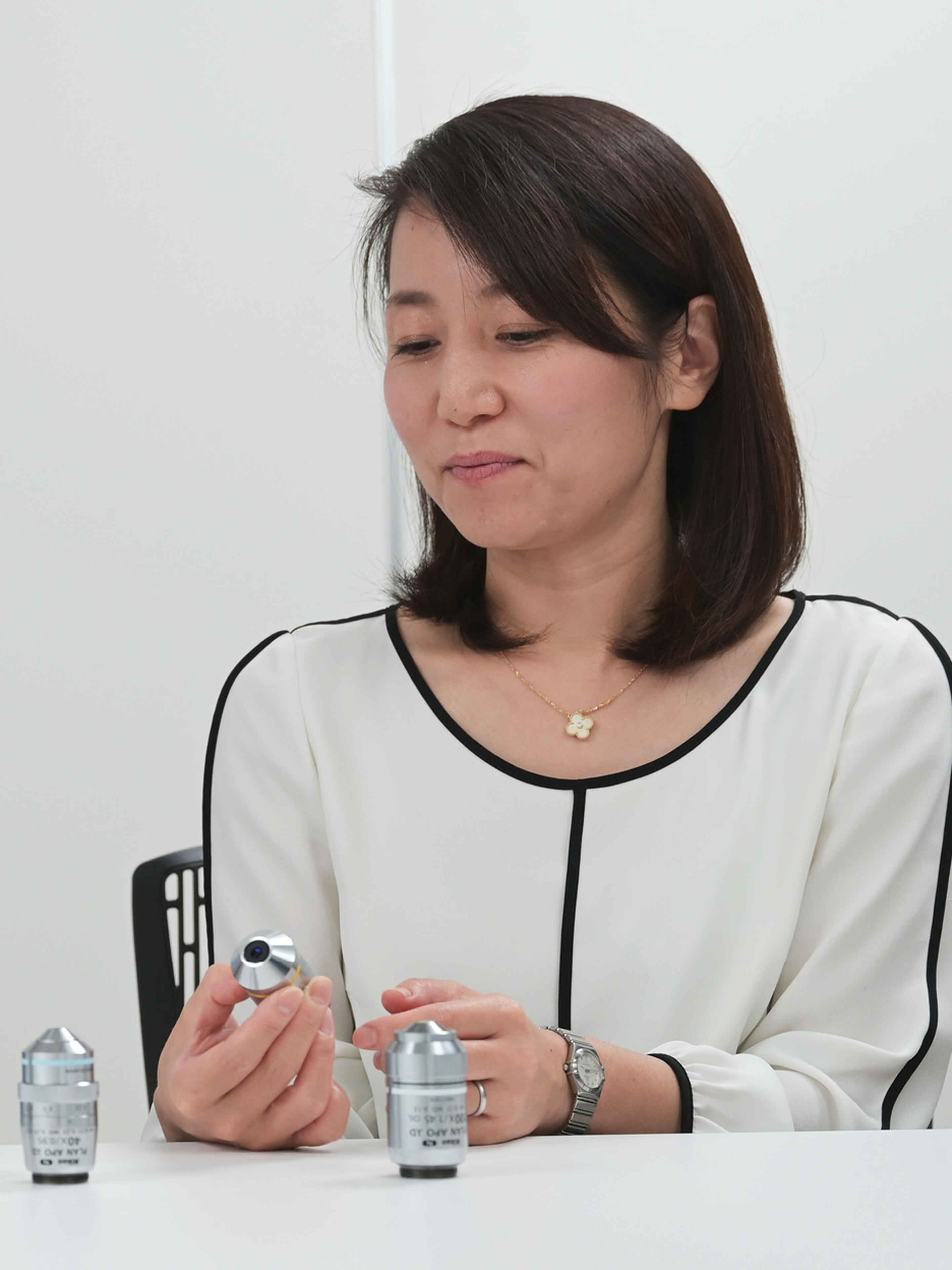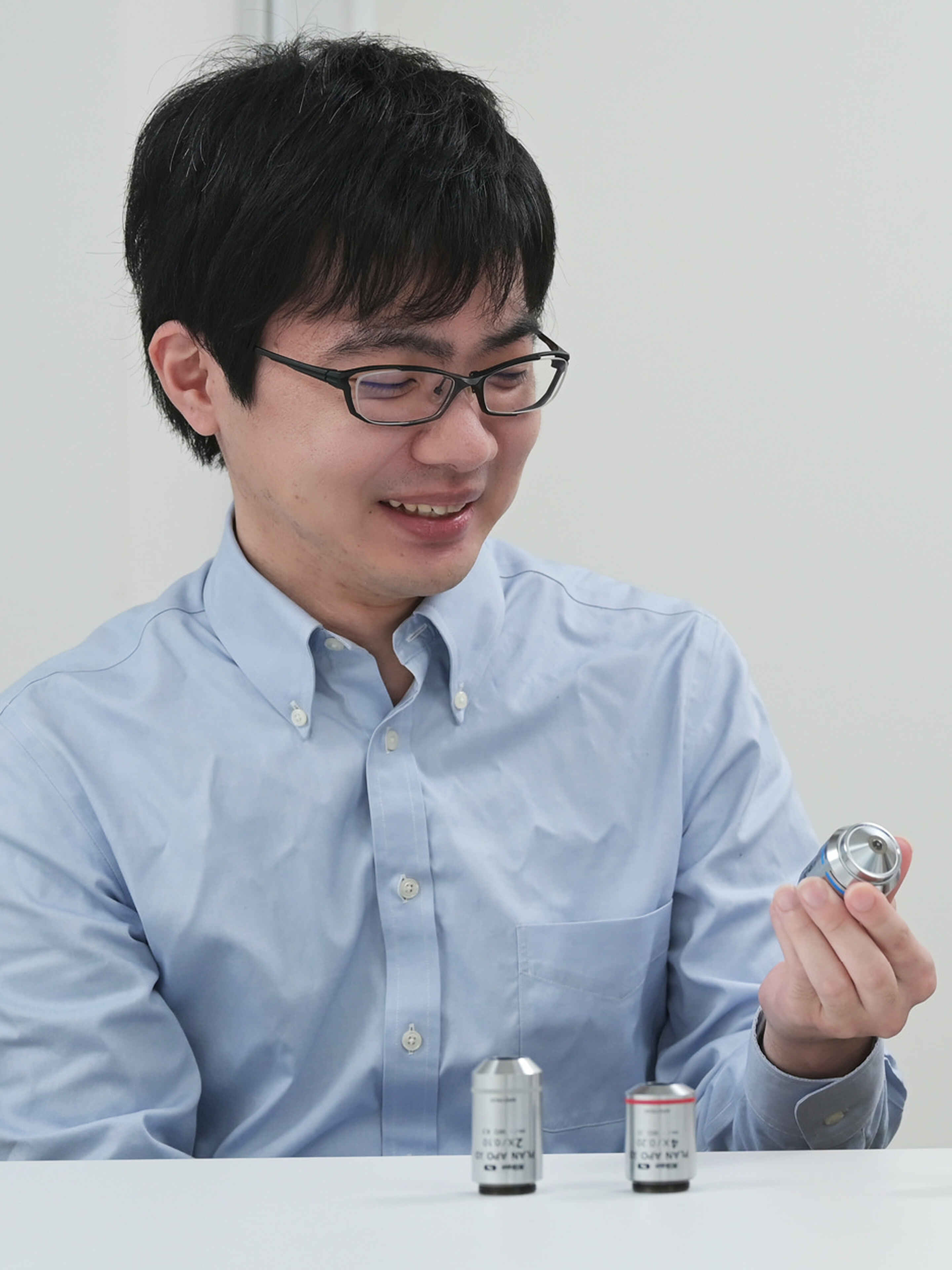 Sato: The objective lens is the eye of a microscope. Its optical performance is an important device that affects everything from sample observation to image data acquisition.
We held many repeated discussions with related department staff about where the specifications are really attractive, spent several years for the necessary careful preparations, then finally completed the ideal product.
That is why we would like this product to be employed by the widest possible range of users. The design was created with particular attention to observation with excitation light of 405 nm, which has a short wavelength, so I wish for everyone who uses it to experience the excellence of the field of view.