Yokogawa Spinning Disk Field Scanning Confocal Systems
Yokogawa Spinning Disk Field Scanning Confocal System
Features a wider field of view and higher image quality than previous models.
Ultra‐wide Field of View
Enhanced Signal‐to‐Noise Ratio
Flexible Configurations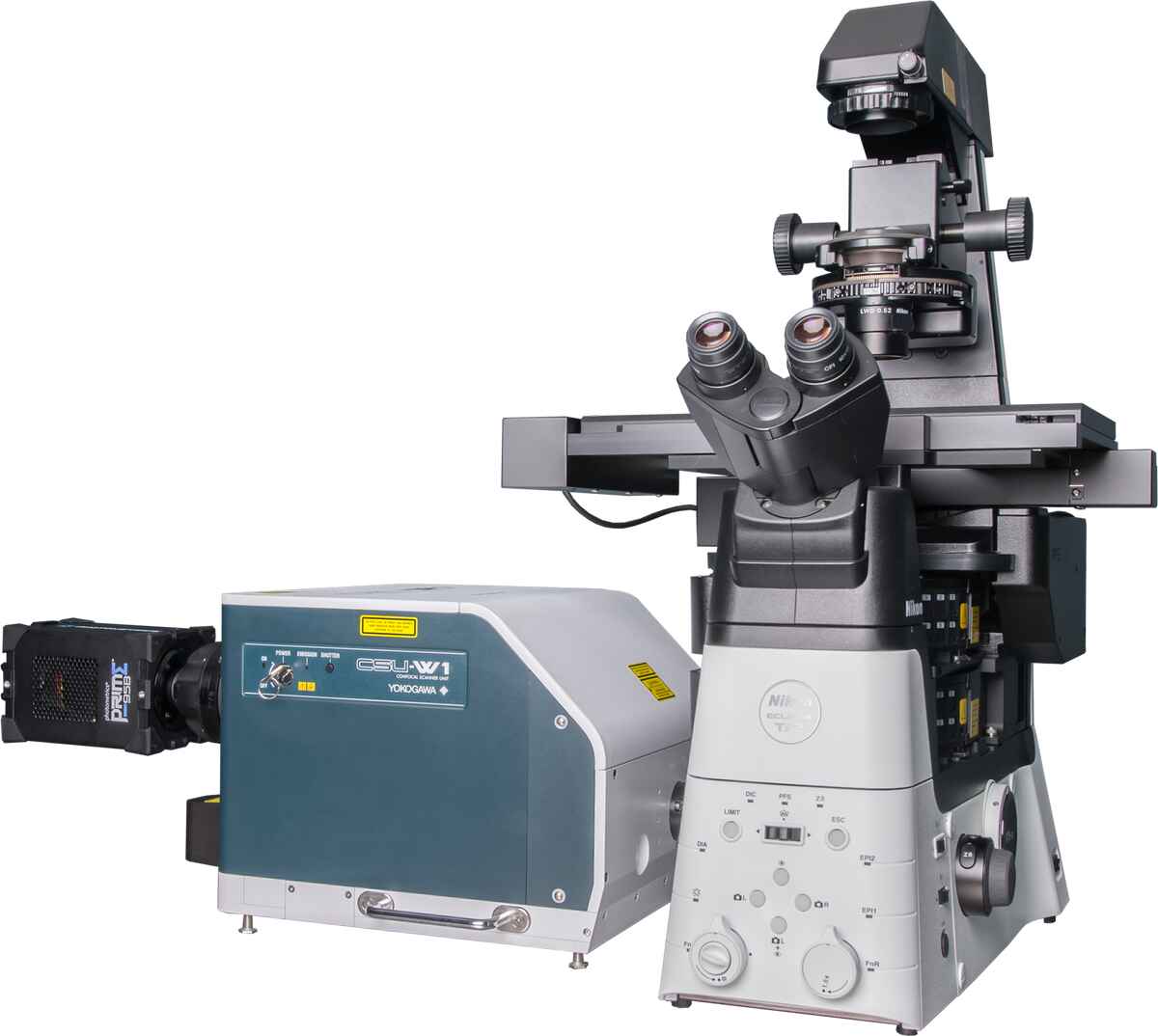 ---
Key Features
Enhanced signal-to-noise ratio
A new pinhole design significantly reduces pinhole crosstalk, which is particularly important with thicker specimens.

---
Ultra‐wide field of view
The field of view of the CSU-W1 is nearly 4 times that of the CSU-X1, making it ideal for large area scanning applications and low magnification imaging of large specimens. This large field of view is a perfect match for large format sensors.
---
Flexible configurations
The CSU-W1 can be configured with one or two pinhole-sizes (50um, 25um, or both disks) to cover a wider range of objective magnifications. The 25um pinhole size allows imaging of lower magnifications and larger fields of view than ever before, for confocal imaging of larger specimens.
---
CSU-W1 can be configured with two cameras for applications requiring simultaneous two channel emission, or for users who want to have two different types of cameras (for example, EMCCD and sCMOS) for different imaging applications.
CSU-W1 can be configured with a motorized relay lens for magnification switching, allowing users to change magnification to the detector without changing the microscope's objective lens.
---