センターオブエクセレンス
Charite, Berlin
The Nikon Center of Excellence should contribute to a dynamic exchange between science and Nikon as a microscope manufacturer. It is dedicated to promote research and to develop new microscope technologies.

This Nikon Center of Excellence is for Advanced Medical BioImaging (AMBIO). It is dedicated to do translational research. That means that the research should somehow be translated into medical therapies. Therefore the focus of the instrumentation is put on live cell imaging. The scientific director of the center is Dr. Jan Schmoranzer a well re-known microscopy expert who developed his own STORM setup and several other microscopes as well. The Center has been established in the very modern "Charité Cross Over Building" in order to generate optimal conditions for the new facility.

お問い合わせ
CofE Director
email hidden; JavaScript is required
住所
Charité - Universitätsmedizin
Charitéplatz 1,
10117 Berlin
Germany
ウェブサイト
---
---
利用可能なシステム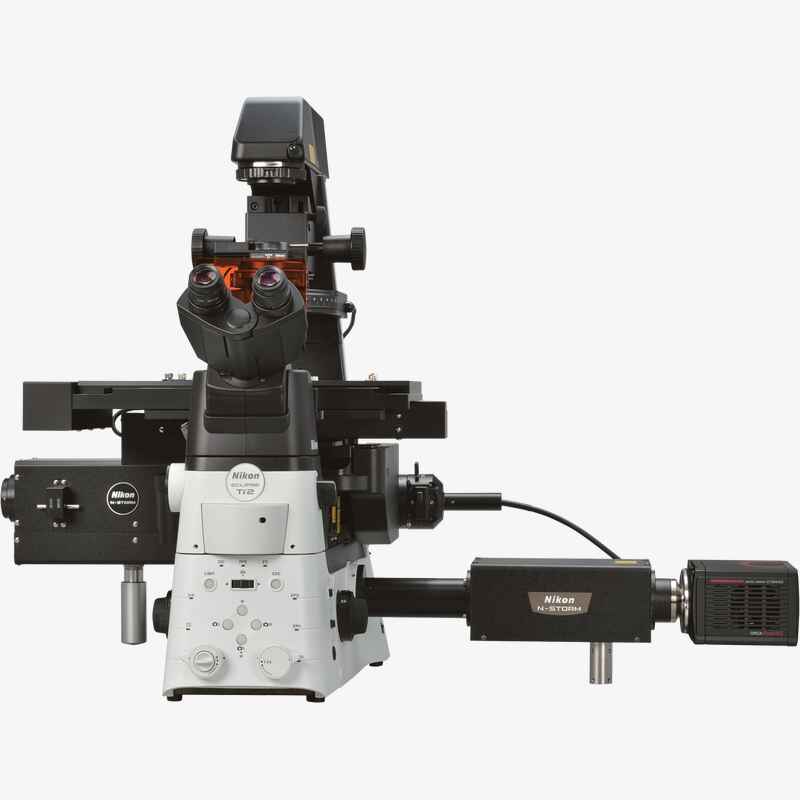 N-STORM Localization-based Super-resolution Microscope
N-STORM is a super-resolution microscope system that combines "STochastic Optical Reconstruction Microscopy" technology and Nikon's Eclipse Ti research inverted microscope. The N-STORM super-resolution microscope provides dramatically enhanced resolution that is 10 times that of conventional optical microscopes and enables molecular level understanding.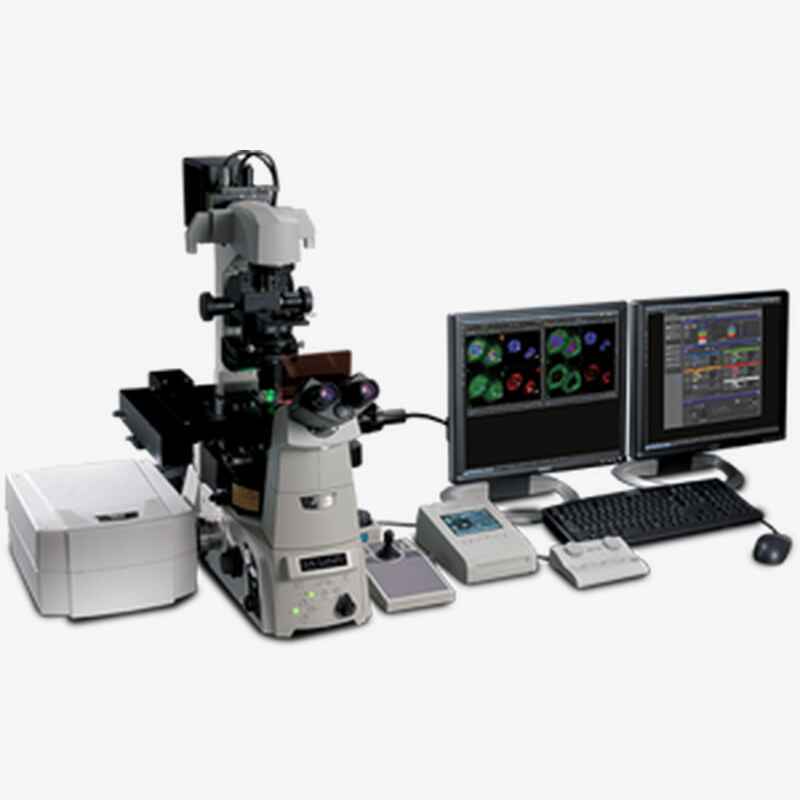 A1R Confocal with Ti-E Inverted Microscope
Capturing high-quality confocal images at ultrahigh-speed and enhanced sensitivity with a resonant scanner and galvano scanner, Nikon's A1R is a powerful tool for the imaging and visualization of intracellular dynamics and interaction. The system comes equipped with a unique hybrid scan head incorporating both an ultra high-speed resonant scanner and a high-resolution galvano scanner, enabling simultaneous bleaching/ photoactivation and acquisition.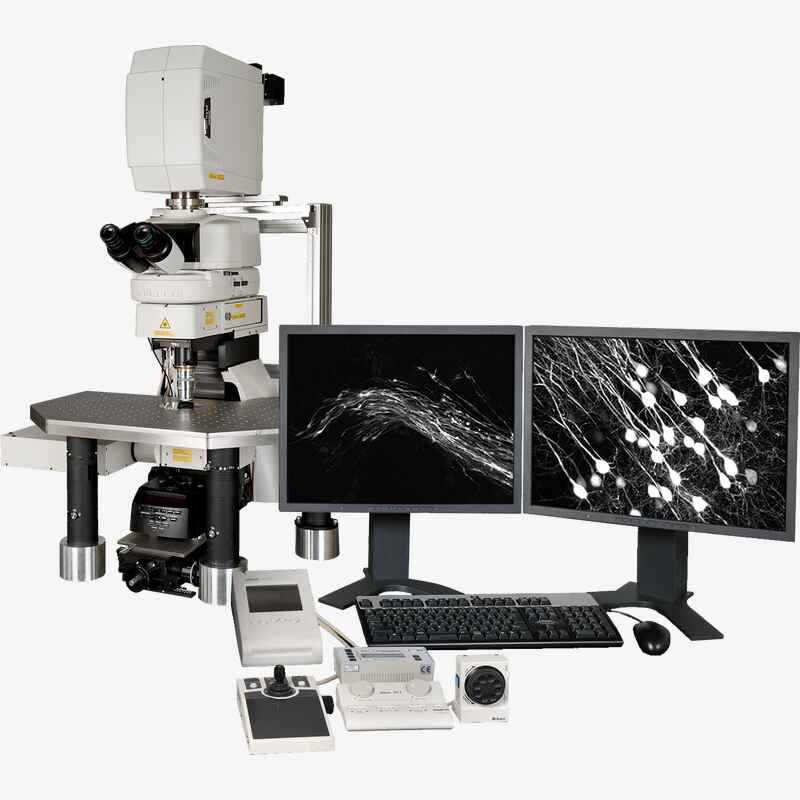 Nikon A1R Multiphoton Confocal with Ni-E Upright Microscope
Nikon's A1R MP+ multiphoton confocal microscope is a unique multiphoton imaging system featuring a fast, high resolution galvanometer scanner and an ultra-high speed resonant scanner that is capable of frame rates from 30 fps at 512 x 512 pixels to as fast as 420 fps in band scan mode. This is especially important in multiphoton microscopy because of the overlap of emission spectra of probes and autofluorescence, which is often unavoidable when using a single laser line.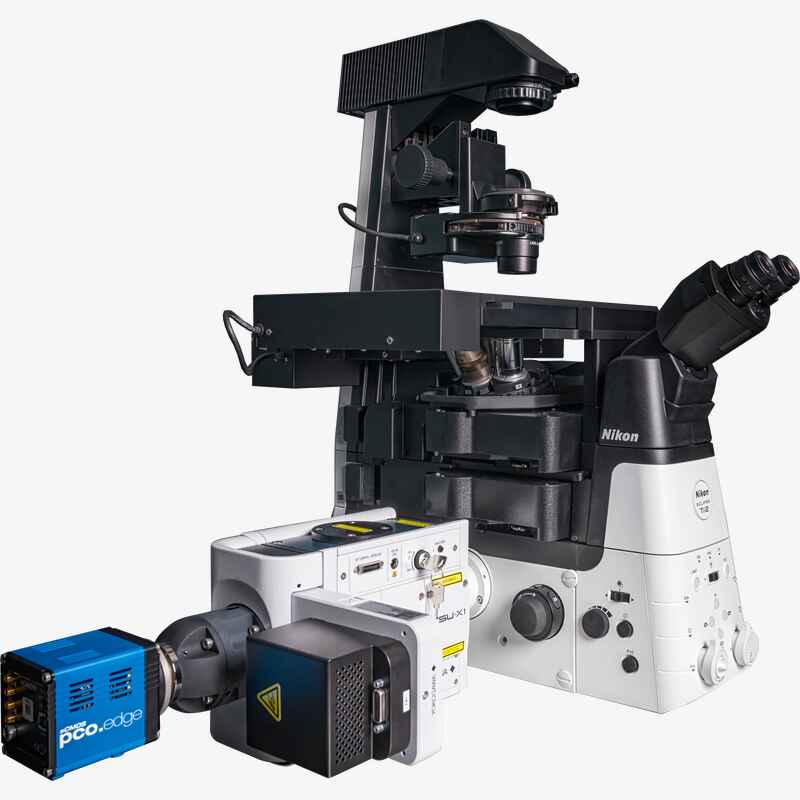 Yokogawa Spinning Disk Confocal with Ti-E Microscope
The Yokogawa CSU-X1 Spinning Disk Confocal system is an ultra-fast and sensitive confocal microscope system ideal for live imaging.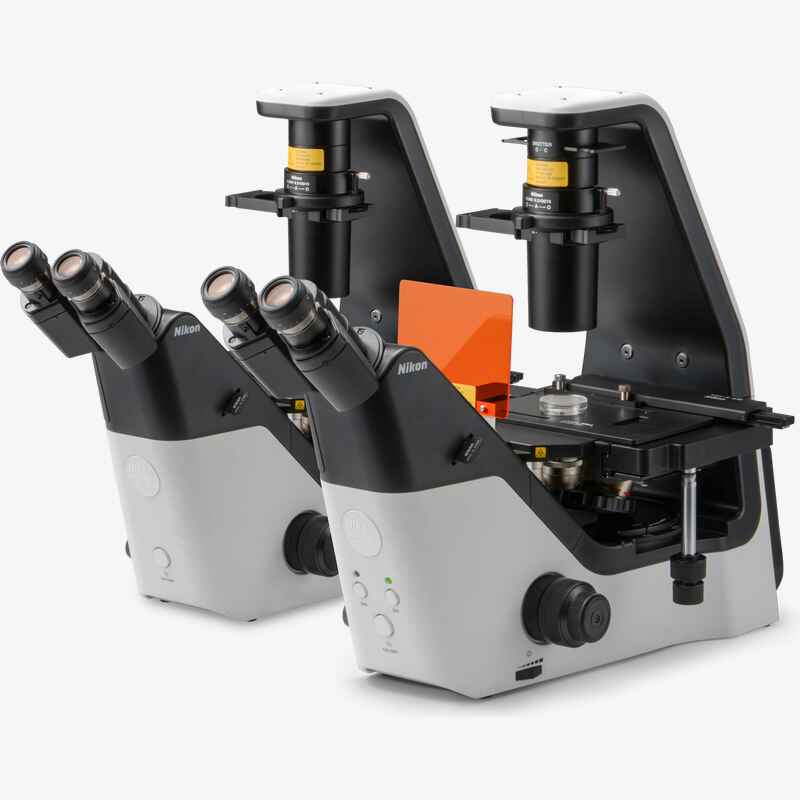 Nikon TS2-FL Inverted Routine Microscope
Utilizing Nikon's industry-leading CFI60 optical system and LED illumination for both diascopic and epi-fluorescence imaging, the Eclipse TS2 microscope offers brilliantly clear images, enabling more efficient cell culture observation and documentation. Furthermore, a newly developed contrast observation method and streamlined operation enhance its use for routine laboratory work.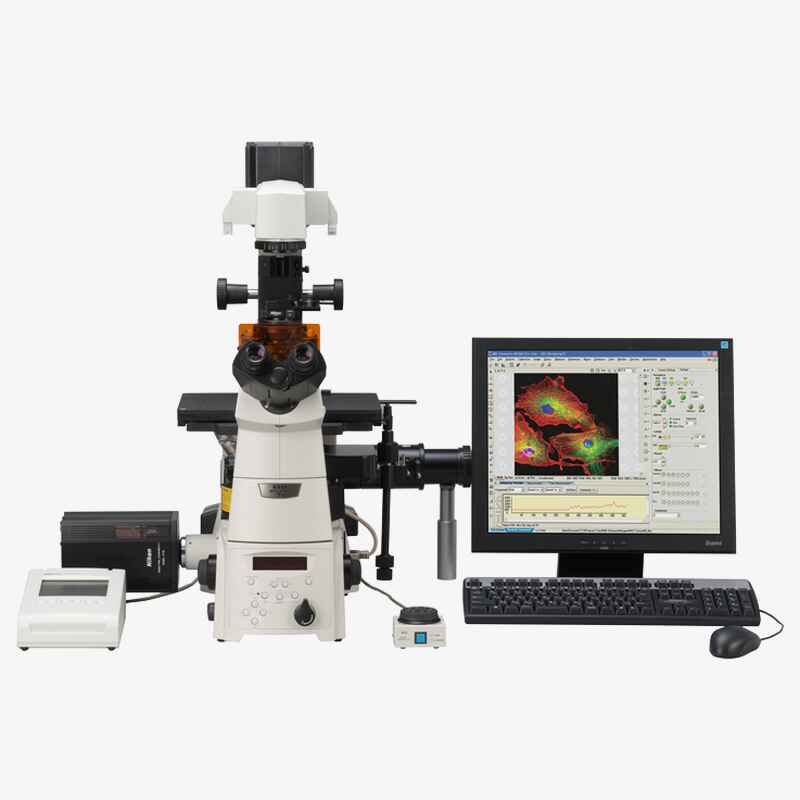 Ti-E PFS Inverted Microscope Systemc
View Components
The Eclipse Ti-E with Perfect Focus is Nikon's market leading inverted microscope system offering improved system speed, increased flexibility and efficient multi-mode microscopy as part of a fully-integrated microscope system that is ideal for high-end research and live cell imaging. Perfect Focus is Nikon's exclusive focus correction system that combats axial focus fluctuations in real time during long-term imaging investigations.