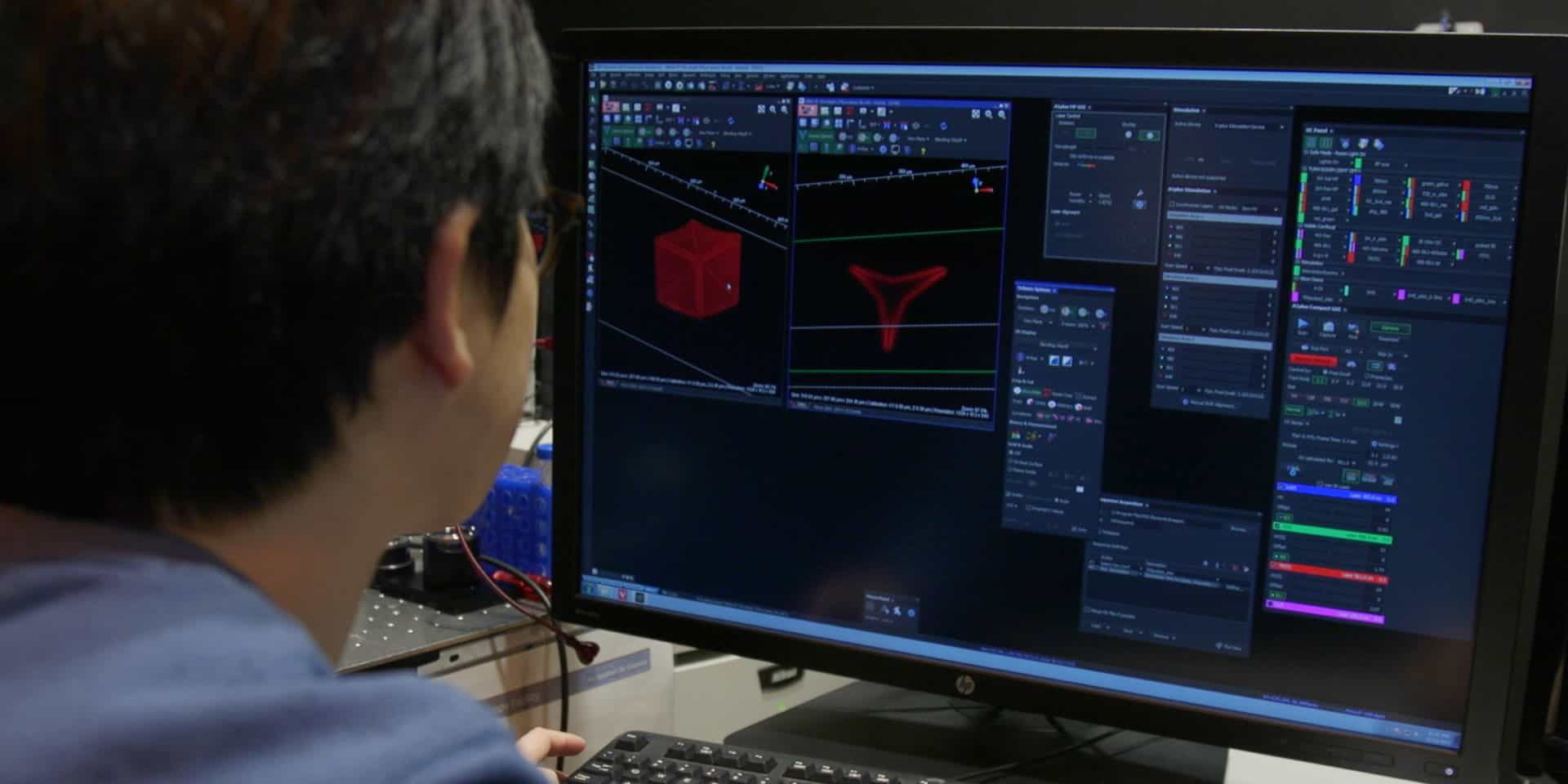 NIS-Elements
Imaging Software
Nikon's Confocal NIS-Elements Package
Dedicated interface for Nikon's confocal and multiphoton systems, providing easy instrument setup and streamlined operation.  Incorporates many of the features of NIS-Elements AR for advanced acquisition, image processing, analysis, visualization and data sharing capability.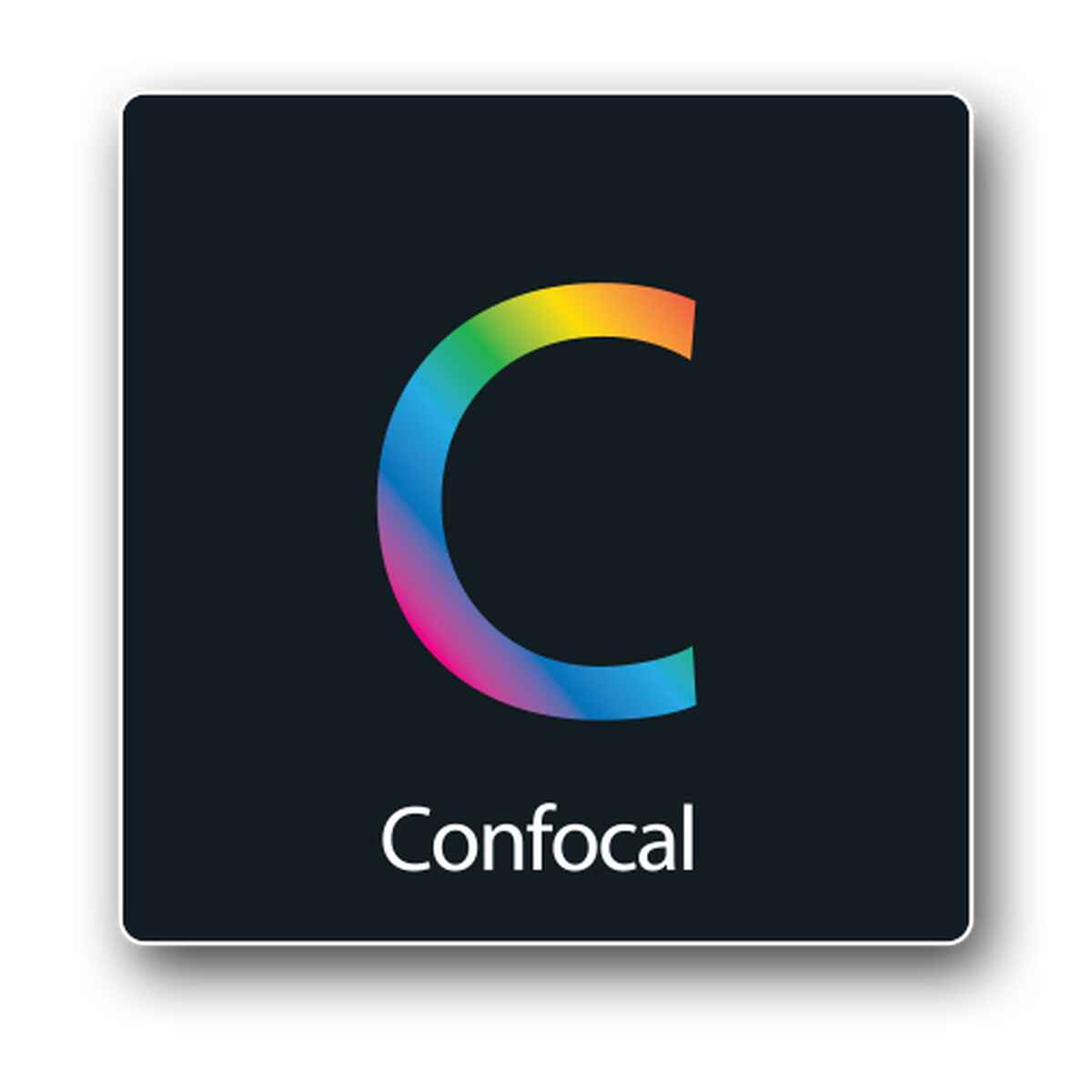 ---
Key Features
Enhance your Confocal Resolution with ER
Higher resolution confocal images can be easily generated with a single click. The software assesses the captured image and automatically determines processing parameters to achieve enhanced resolution.

ER can be applied to previously captured confocal images as well.
---
Resolution
Image resolution is defined as the smallest distance between 2 points that can be resolved. The theoretical limit of resolution for a conventional optical microscope is approx. 200nm. Higher resolution images can be theoretically achieved with confocal microscopes, but this has not been effectively achieved. Using unique image processing technology, image resolution can be increased beyond that of a conventional confocal image (~ 1.5 times improvement in XY; ~1.7 times improvement in Z).
---
Upgradability
Enhanced Resolution mode is compatible with A1 HD25/A1R HD25 confocal microscopes. An upgrade plan is available for current NIS-Elements C users.
---