Nikon Instruments Europe BV und alle Nikon Niederlassungen in Europa beobachten aktuell sehr genau alle Entwicklungen rund um das Corona Virus COVID-19. Selbstverständlich werden alle durch die Regierungsorganisationen erlassenen Richtlinien von uns strikt befolgt.
Erfahren Sie mehr über die von uns getroffenen Maßnahmen.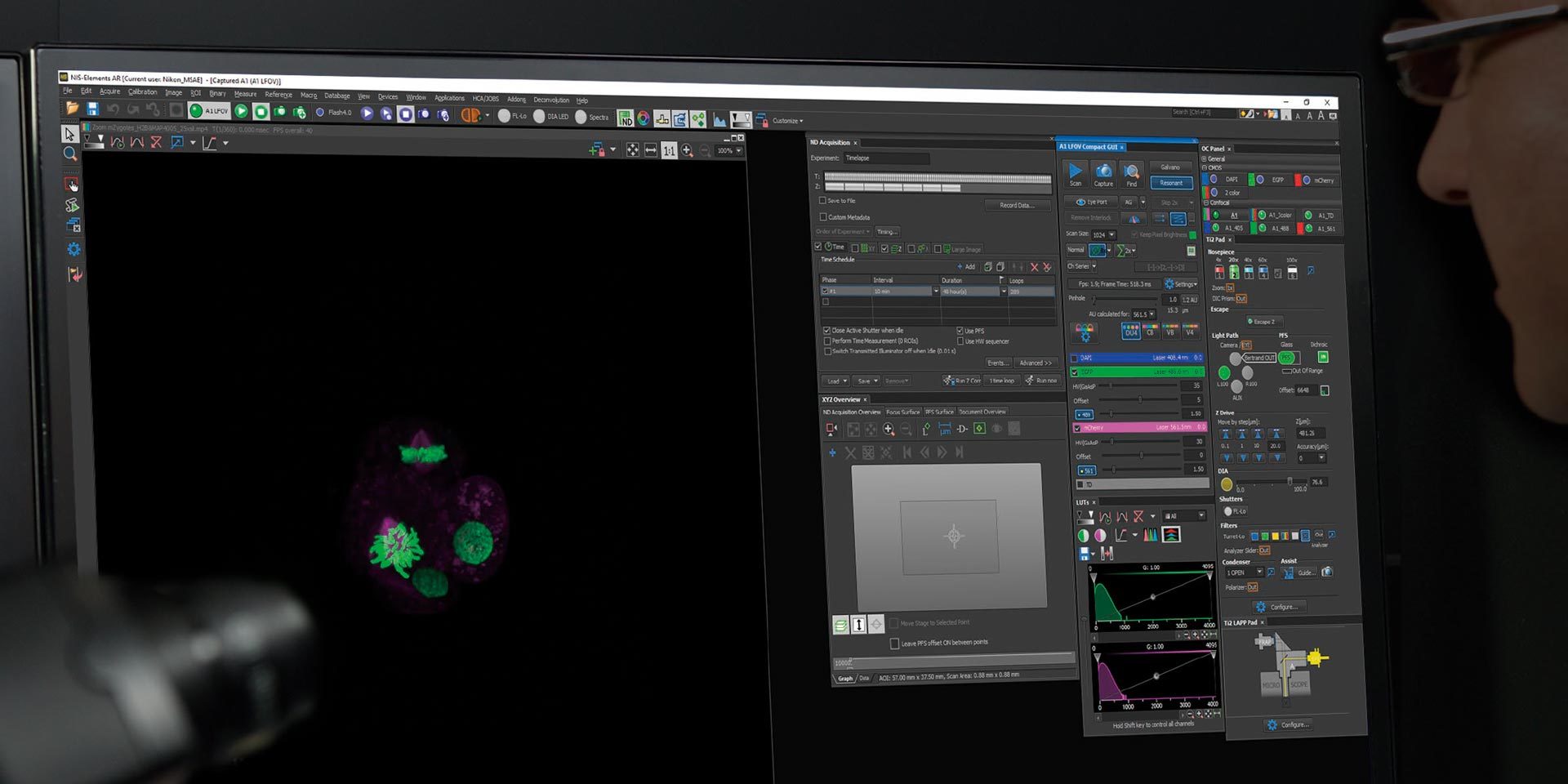 NIS-Elements
Imaging Software
NIS-Elements Viewer
NIS-Elements Viewer is a free standalone program to view image files and datasets. It offers the same powerful view and image selection modes as the NIS-Elements core packages: Volume View with 3D Rendering, Tile View for Time, Z and Multipoint datasets, and Slice View for Z and Time datasets. The NIS-Elements Viewer also has the same look and feel as the NIS-Elements core packages. For example, calibrations, and binary layers (thresholded objects) created in the core package also port over to the NIS-Elements Viewer. In addition, image header information and experimental information such as time interval, Z step and device parameters are accessible (Windows version only). Saving ND datasets to TIFF files is also built into the NIS-Elements Viewer.
---
Windows Viewer
Minimum System Requirements
CPU Core 2 Duo or higher
Windows Vista or later
64 bit only
Direct X version 11 or higher
---
Mac OS X Viewer
Minimum System Requirements
CPU Core 2 Duo or higher
OS Mac OS X 10.6 or later
Video NVIDIA or ATI Radeon Graphics Card Recommended