Nikon Europe BV und alle Nikon Niederlassungen in Europa beobachten aktuell sehr genau alle Entwicklungen rund um das Corona Virus COVID-19. Selbstverständlich werden alle durch die Regierungsorganisationen erlassenen Richtlinien von uns strikt befolgt.
Erfahren Sie mehr über die von uns getroffenen Maßnahmen.
Slide Scanning systems* for quickly converting pathology slides into high-resolution, high-quality digital slides.  Easily manage and share images via network for remote consultation.   Flexible options are available to suit your digital pathology needs.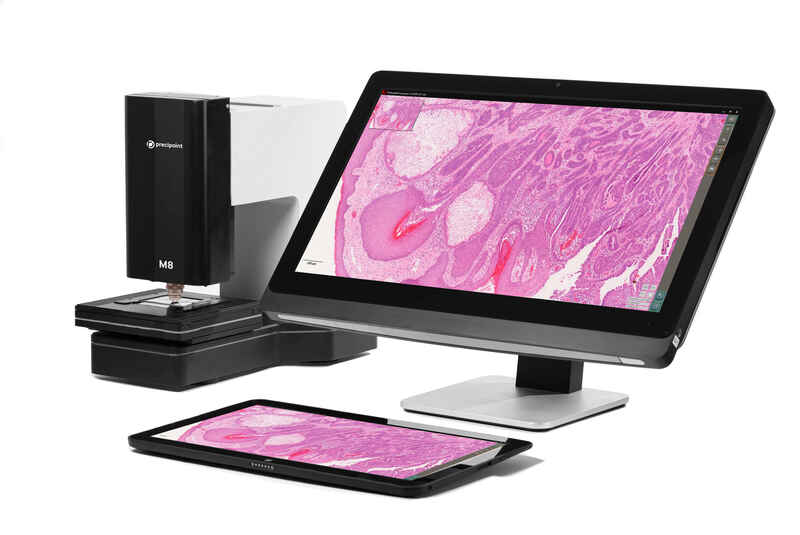 Neu
The all-in-one microscope and scanners from PreciPoint offer a unique combination of digital microscopy and scanning functionalities to improve the microscopy workflows of histology labs.