Nikon Europe BV und alle Nikon Niederlassungen in Europa beobachten aktuell sehr genau alle Entwicklungen rund um das Corona Virus COVID-19. Selbstverständlich werden alle durch die Regierungsorganisationen erlassenen Richtlinien von uns strikt befolgt.
Erfahren Sie mehr über die von uns getroffenen Maßnahmen.
Nikon Imaging Center
University of Heidelberg
The Nikon Imaging Center (NIC@Uni-Heidelberg) is a core facility for light microscopy at the University of Heidelberg, developed in partnership with Nikon, Andor, PerkinElmer LAS, Laboratory Imaging (LIM), AHF Analysentechnik, Scientific Volume Imaging and Prior Scientific. The NIC provides all researchers of the Bio Sciences at the University with access and training to state-of-the-art light microscopy.
Equipment
1R confocal microscope of pointscanning type. With additional resonant scanner and 32-channel spectral detector. 
C2 confocal microscope of pointscanning type.
N-SIM confocal + widefield microscope, super resolution microscope of the structured illumination type.
TriM-Scope two photon confocal microscope with photomultiplier and CCD signal detection, extended IR rage, FLIM-detection.
ERS-VoX confocal microscope of the spinning disk type. Allows acquisition of two channels simultaneously
ERS-6 confocal microscope of the spinning disk type. With FRAP unit.
TIRF Total Internal Reflection Fluorescence microscope with widefield and epifluorescence capabilities.
NiE upright widefield research microscope with epifluorescence and DIC.
BioStation widefield high content screening with phase contrast and epifluorescence.
Ti-TuCam simultaneous 2 channel widefield imaging, epifluorescence and FLIM-detection.
Ti-HCS advanced widefield high content screening with brightfield and epifluorescence illumination.
AZ100 widefield zoom microscope 1 - 40x magnification, with epifluorescence illumination and DIC.
SMZ1000 stereo microscope with epifluorescence illumination.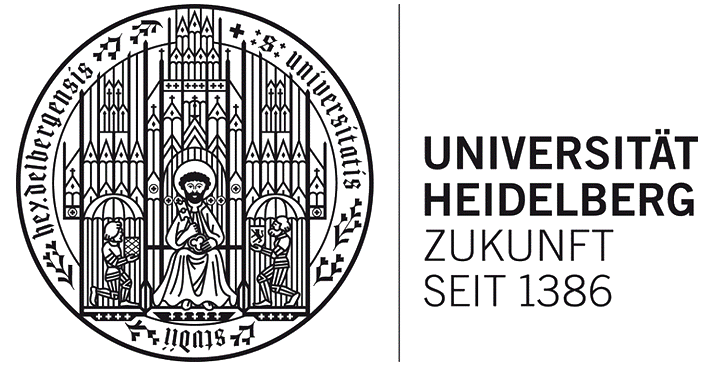 Kontakt
NIC Director
Ulrike Engel, Ph.D.
NIC Manager
email hidden; JavaScript is required
Address
Nikon Imaging Center
Bioquant BQ 0004
Room U05
Im Neuenheimer Feld 267
D-69120 Heidelberg
Website
---
---