Center of Excellence
University of Southern Denmark
Nikon and the Danish Molecular Biomedical Imaging Centre at Southern Denmark University have partnered to create the Nikon Center of Excellence for Molecular Biomedical Imaging.

The Nikon Center of Excellence for Molecular Biomedical Imaging provides bioimaging infrastructure and services to research groups at the University of Southern Denmark as well as to users from other Danish universities and companies. Thanks to a dedicated bioimaging research environment, well-trained team and national, and international collaborations, the center supports high-level research as well as education and training.
Research at the center is focused on using advanced bioimaging techniques to help understand and develop treatments for human diseases such as diabetes and cancer. For example, using Stochastic Optical Reconstruction Microscopy (Nikon N-STORM) we can study spatially resolved transcriptomics at a subcellular level in cells or tissue samples.
The Center offers a wide range of normal imaging modalities from automated widefield epifluorescent microscopes to spinning-disk and point scanning confocal. We also offer several supper resolution techniques including:
Structured Illumination Microscopy (Nikon N-SIM) that permits, multicolor live-cell imaging with a typical lateral resolution of 120 nm.
Stochastic Optical Reconstruction Microscopy (Nikon N-STORM) that resolves structures down to 20 nm.
Furthermore, the center provides access and training for imaging analysis using NIS-elements.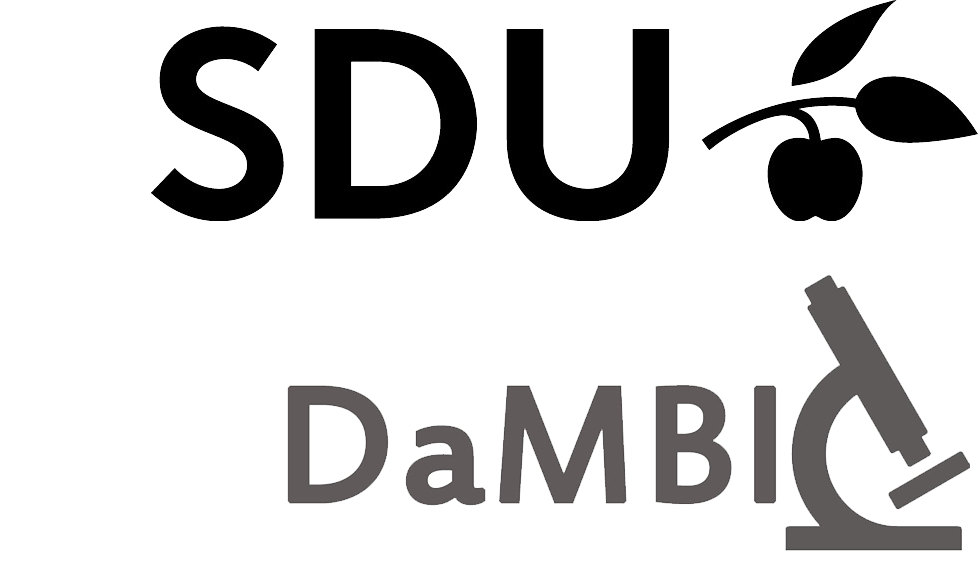 Contact
Academic Director
email hidden; JavaScript is required
Facility Manager
email hidden; JavaScript is required
Address
Danish Molecular Biomedical Imaging Center (DaMBIC)
5230 Odense M, Campusvej 55
Office number: V12-604b-1
---
---
Systems Available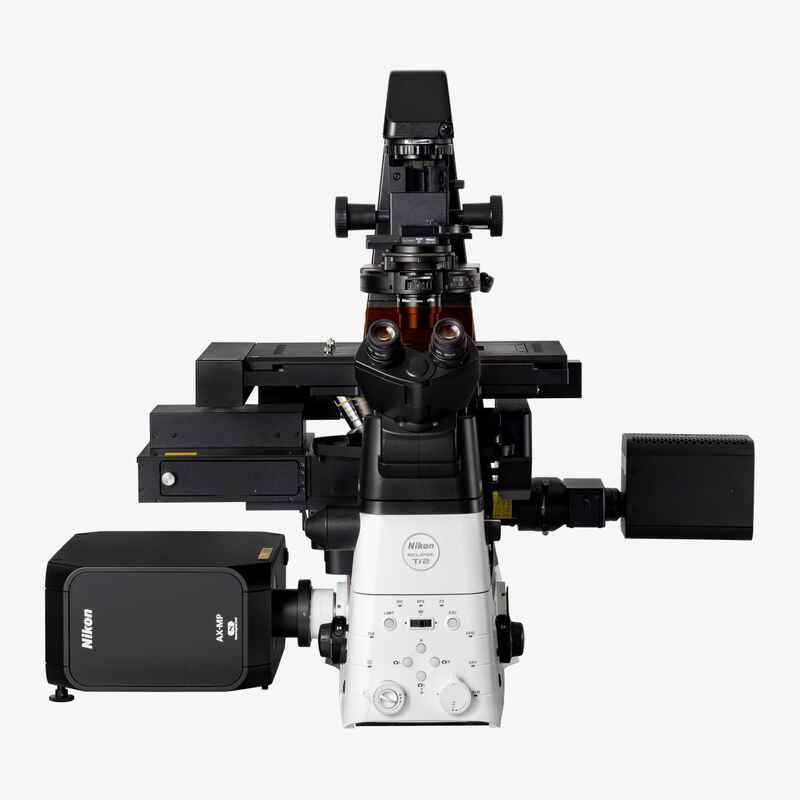 AX R MP with ECLIPSE Ti2
Configured with Nikon's powerful ECLIPSE Ti2 inverted microscope, the AX R MP multiphoton features a high-speed resonant scanner with 2K resolution. The system can capture in a single scan dynamics that span a wide area with superior spatial and temporal resolution.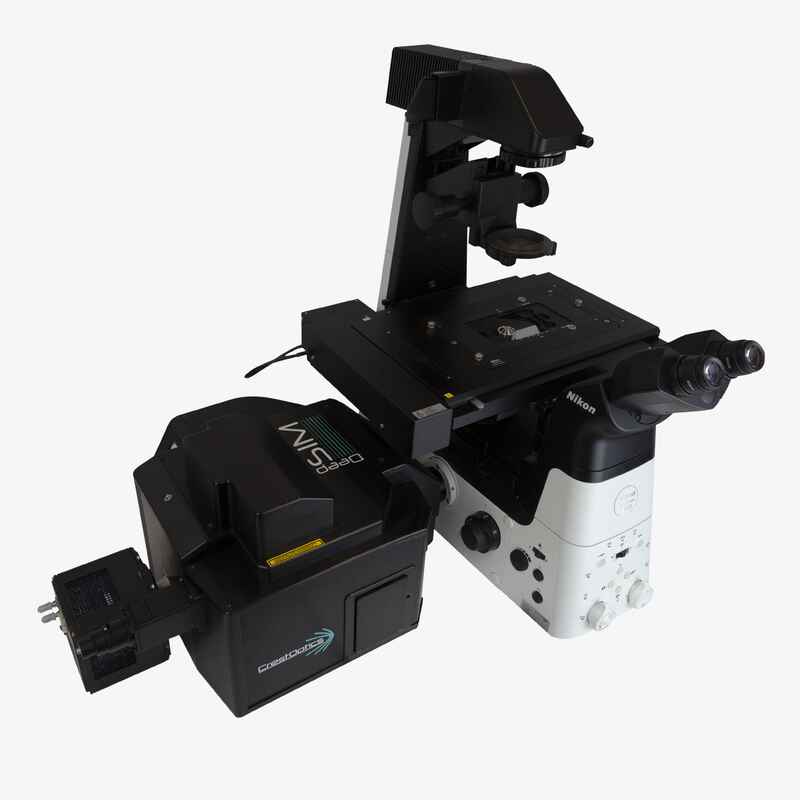 ECLIPSE Ti2 with CrestOptics DeepSIM
DeepSIM super-resolution technology is based on multi-spot lattice structured illumination and provides a reliable and affordable solution to study subcellular structures with an XY resolution of 100 nm. The ECLIPSE Ti2 / DeepSIM super-resolution system is easy-to-use and enables scientists to access deep data from their biological samples without requiring any special sample preparation or dyes.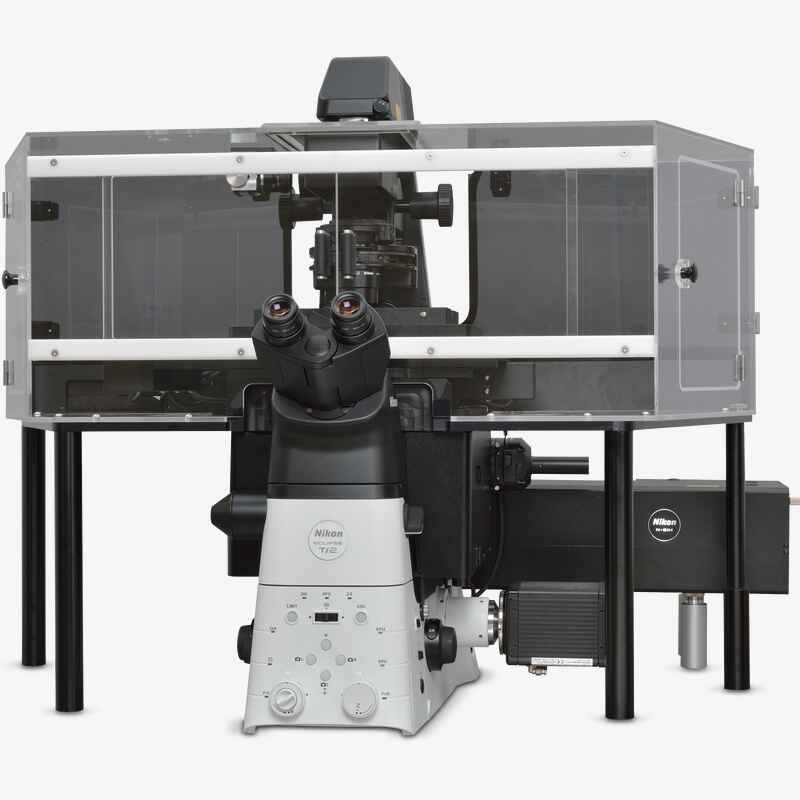 N-SIM S with ECLIPSE Ti2-E
The N-SIM S Super Resolution Microscope is a unique high-speed structured illumination system that achieves acquisition speeds of up to 15 fps, enabling fast biological processes to be captured at twice the spatial resolution of conventional light microscopes (up to 115nm in XY). Combining the N-SIM S and ECLIPSE Ti2-E microscope gives you the flexibility to select a location in the confocal image and switch to super-resolution to view the desired part of the location in minute detail.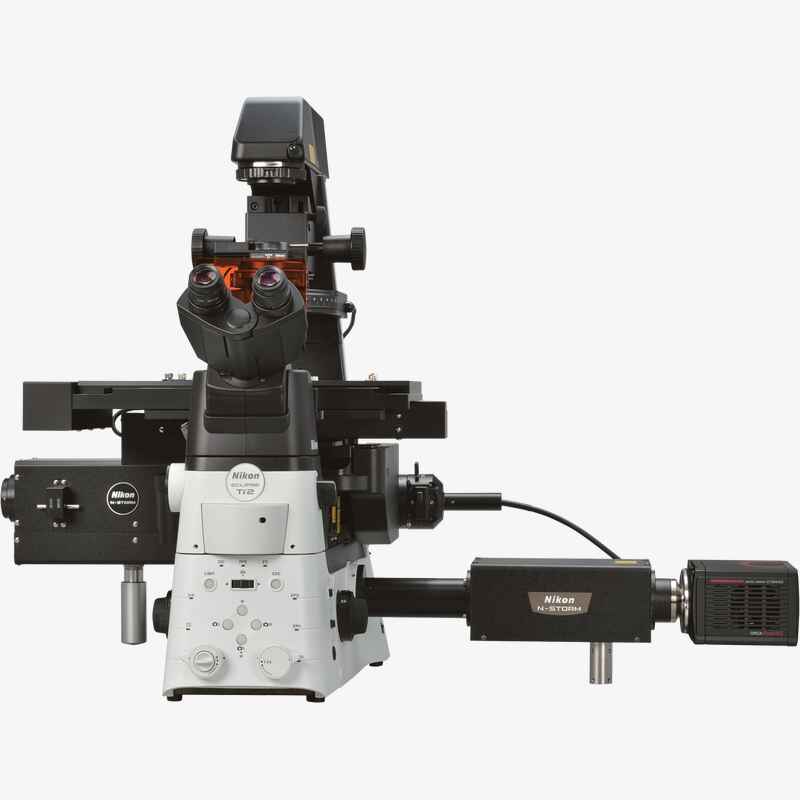 N-STORM
N-STORM is a super-resolution microscope system that combines "STochastic Optical Reconstruction Microscopy" technology (licensed from Harvard University) and Nikon's ECLIPSE Ti research inverted microscope. The N-STORM super-resolution microscope provides dramatically enhanced resolution that is 10 times that of conventional optical microscopes.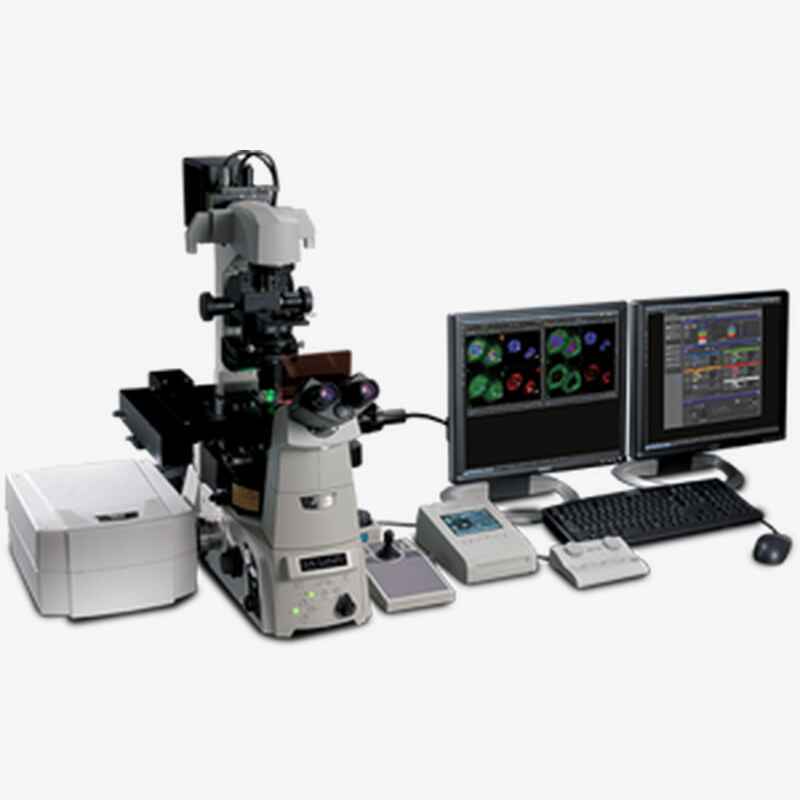 A1R Confocal with ECLIPSE Ti-E Inverted Microscope
Capturing high-quality confocal images at ultrahigh-speed and enhanced sensitivity with a resonant scanner and galvano scanner, Nikon's A1R is a powerful tool for the imaging and visualization of intracellular dynamics and interaction. The system comes equipped with a unique hybrid scan head incorporating both an ultra high-speed resonant scanner and a high-resolution galvano scanner, enabling simultaneous bleaching/ photoactivation and acquisition.