Nikon Instruments Europe BV und alle Nikon Niederlassungen in Europa beobachten aktuell sehr genau alle Entwicklungen rund um das Corona Virus COVID-19. Selbstverständlich werden alle durch die Regierungsorganisationen erlassenen Richtlinien von uns strikt befolgt.
Erfahren Sie mehr über die von uns getroffenen Maßnahmen.

LED Illumination
Controllable LED Illumination for Everyday Fluorescence
The pE-300white is a compact and simple to use LED illumination unit. It provides a broad spectrum of illumination, covering the excitation bands of common fluorescent labelssuch as DAPI, CFP, Aqua, FITC, TRITC, TxRed, Cy5 and more. The pE-300whitefeatures individual channel on/off control and intensity adjustment (0-100%) via manual control pod or software. Microsecond on/off control is also available using TTL triggering via a BNC connector.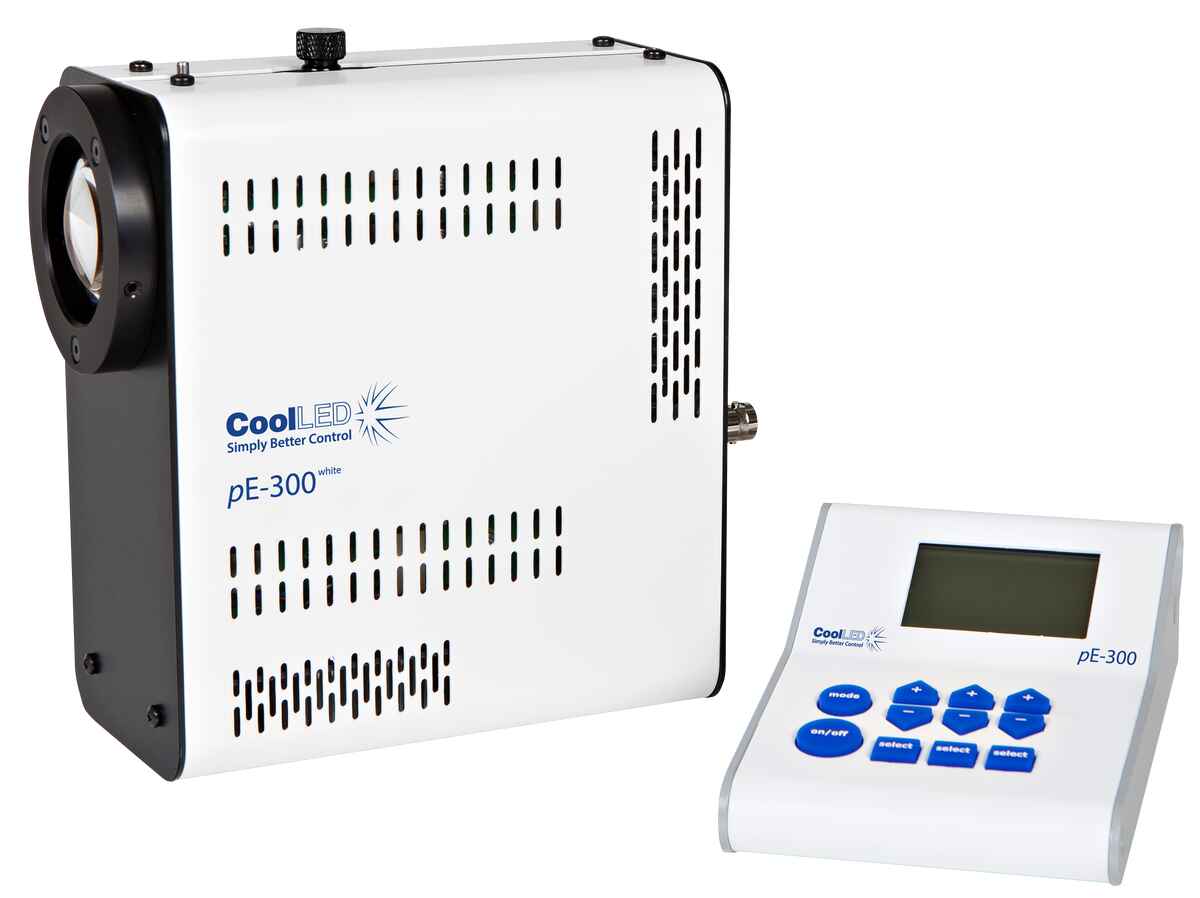 ---
Hauptmerkmale