Nikon Instruments Europe BV und alle Nikon Niederlassungen in Europa beobachten aktuell sehr genau alle Entwicklungen rund um das Corona Virus COVID-19. Selbstverständlich werden alle durch die Regierungsorganisationen erlassenen Richtlinien von uns strikt befolgt.
Erfahren Sie mehr über die von uns getroffenen Maßnahmen.

LED Illumination
Single wavelength LED Fluorescence Illumination
The pE-100 is amercury-free, compact and simple to use fluorescence LED illumination system which has been developed for fluorescence applications requiring a single LED excitation wavelength. ThepE-100 can be configured to deliver light directly to a microscope, or via a liquid light guide or multimode fibre optic. Systems can be specified with any one of the available 20 LED wavelengths. Operation is by a remote manual control pod with instant on/off and intensity control from 0-100%. Remote on/off control is also available via a TTL triggering.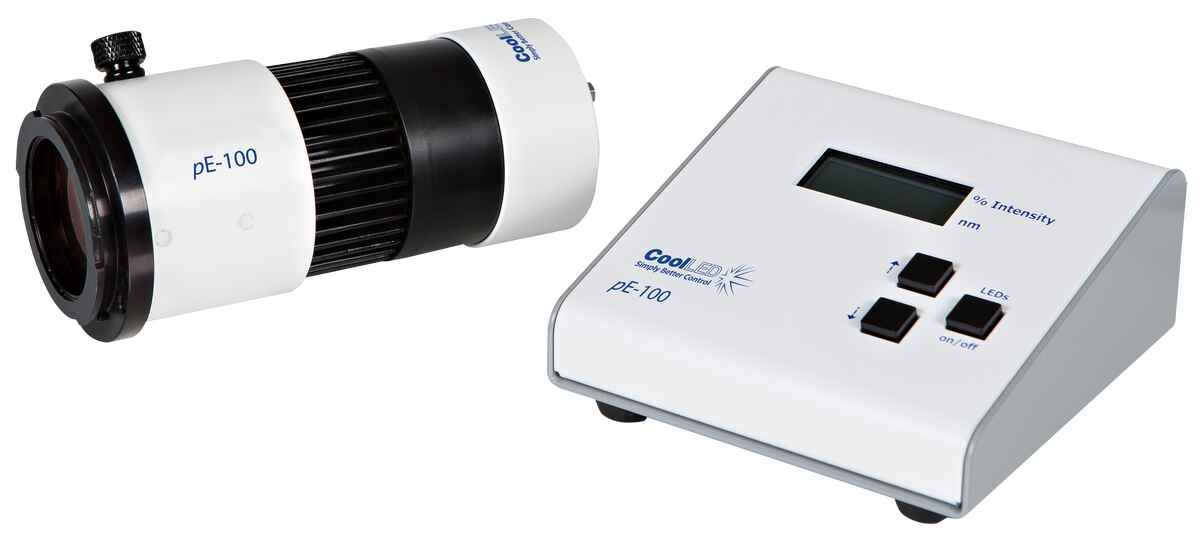 ---
Hauptmerkmale