We are closely monitoring the situation with COVID-19 (coronavirus) and following the guidance of the Centers for Disease Control and Prevention (CDC) and federal, state and local health authorities. Learn more about the measures we have put in place.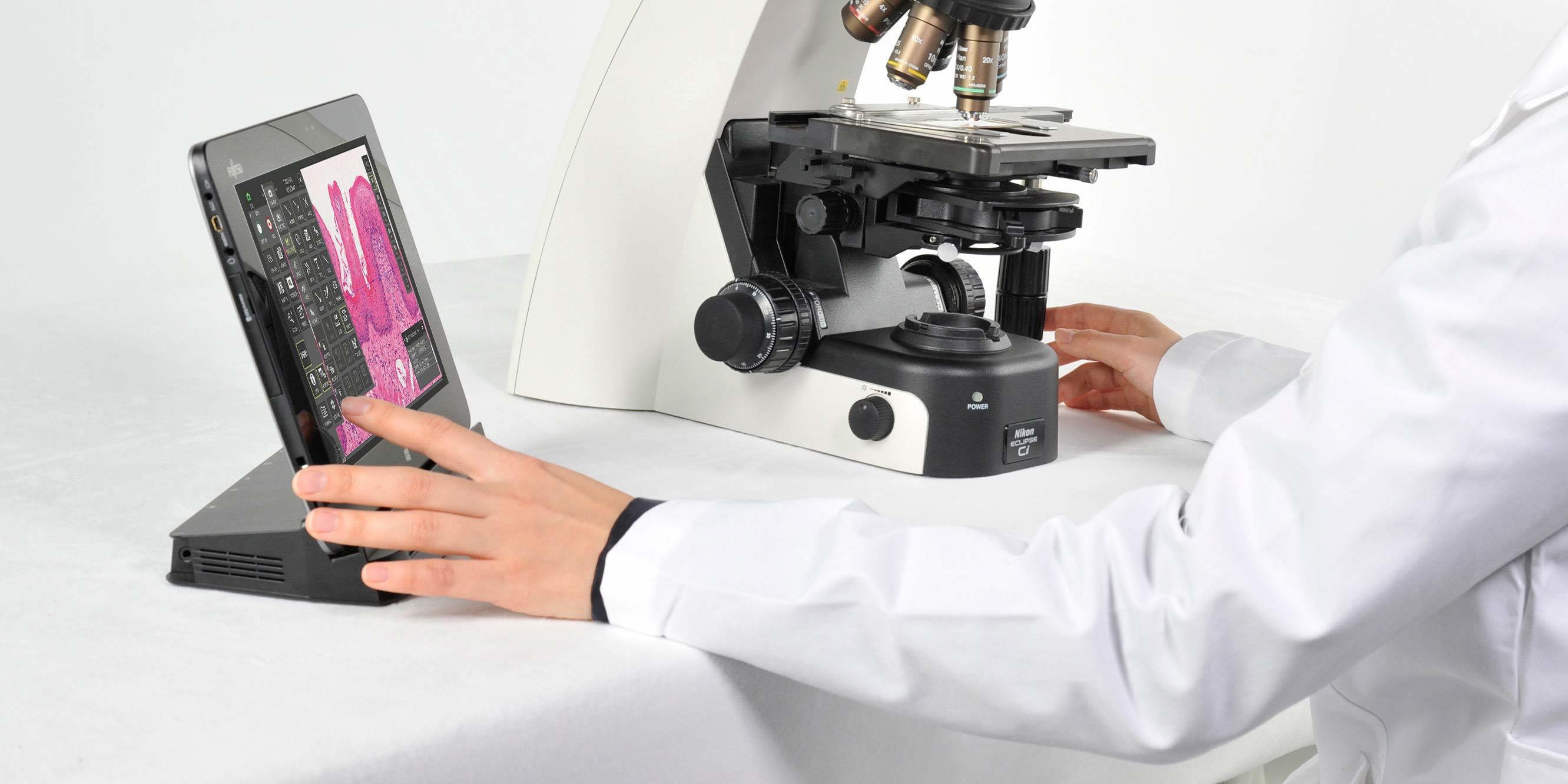 Microscope Camera Control Unit
Discontinued Replaced by NIS-Elements L
Compact and easy-to-operate tablet-type camera control unit for microscopes.
The DS-L4 tablet-style control unit eliminates the need and space requirements of a desktop PC to control the DS-Ri2 and DS-Fi3 cameras. DS-L4 has a large number of built-in functions for measurement and annotations, and has built-in security for network connectivity.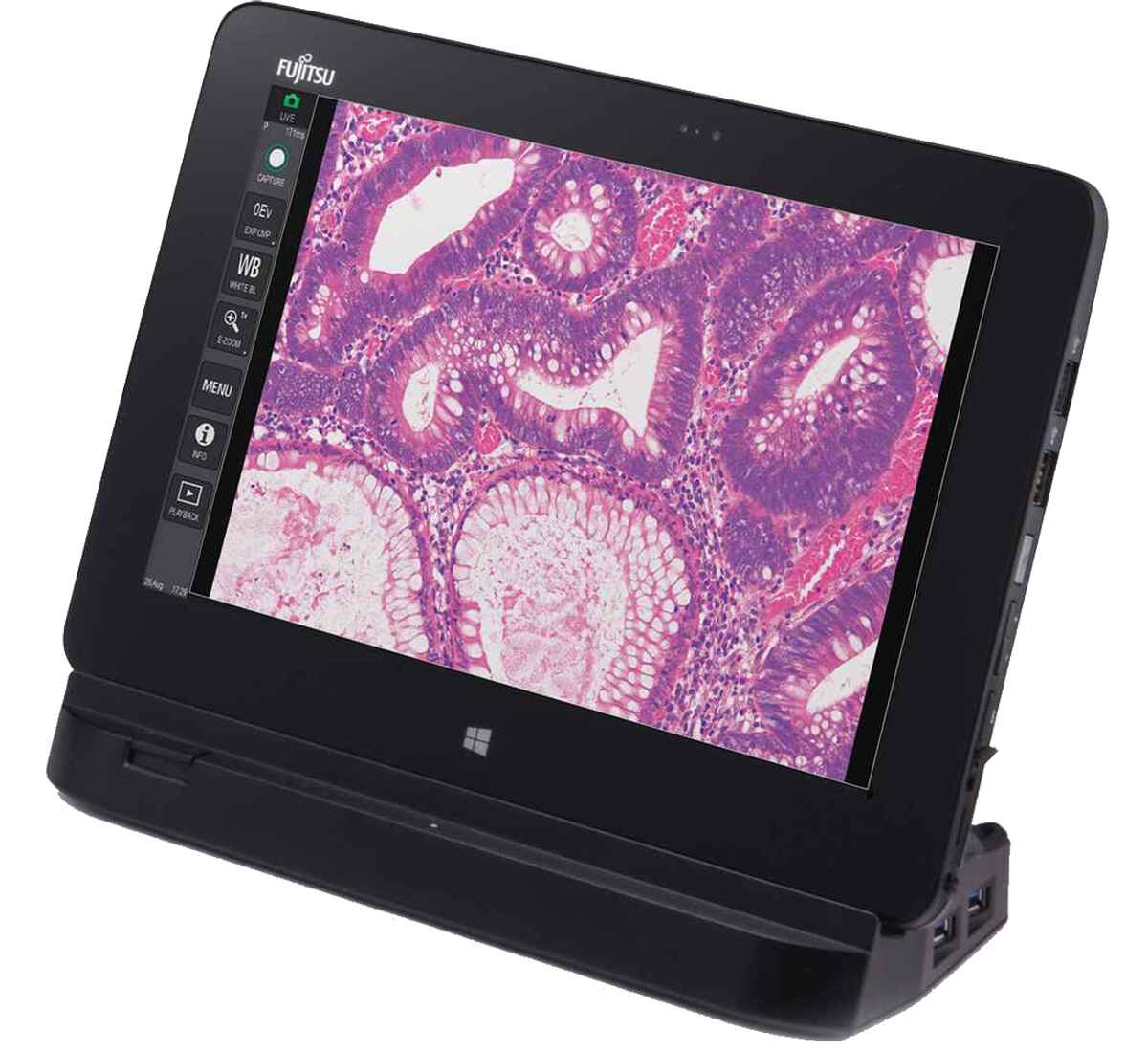 ---