Nikon Introduces New DS-Fi3 Microscopy Camera and DS-L4 Tablet Interface
Sep 12, 2016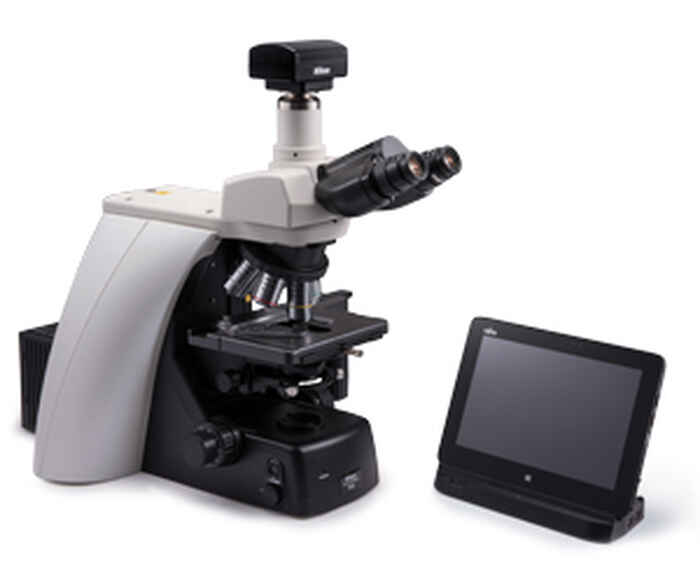 Nikon Instruments Inc. today unveiled its latest duo for capturing, viewing and replaying high-resolution imaging through the microscope. The DS-Fi3 camera for microscopy features a 5.9 megapixel CMOS image sensor with greatly improved sensitivity and low-noise electronics, while the new DS-L4 tablet interface captures and records images and movies with exceptional color reproduction. By eliminating the need for a computer-based workstation, Nikon is addressing the rapidly advancing needs of imaging professionals, scientists and laboratory technicians working in fast-paced, mobile environments.
"Imaging is the heart of our business," said Steve Ross, Ph.D., General Manager, Products and Marketing, Nikon Instruments Inc. "More than sixteen years ago, Nikon revolutionized imaging microscopy with the introduction of the 12-megapixel DXM1200 camera. The DS-Fi3 and DS-L4 not only continue that tradition by taking imaging quality to the next level, but reflect the evolution of the laboratory to meet the needs of the researchers who rely on these tools to be compatible with the technology and devices they're using every day."
The DS-Fi3 and DS-L4 are successors to the highly regarded DS-Fi2 camera and DS-L3 camera controller. The DS-Fi3's SuperSpeed USB3.0 interface connects directly to an imaging workstation for use with Nikon's popular NIS-Elements imaging suite. The DS-Fi3 offers the potential for high-resolution imaging and fast live display while delivering the exceptional color reproduction for which Nikon Instruments is known.
In addition to providing advanced imaging capabilities, these products also offer space-saving and remote access solutions for labs. The DS-Fi3 and DS-L4 tablet interface eliminate the need for a computer-based workstation by giving users the powerful ability to share live images directly over a Wi-Fi network from the secure camera hardware or save images to a shared network drive. Remote users can also log in from a common browser, Android tablet, or iPad to view live display, perform camera control and store or download images.