We are closely monitoring the situation with COVID-19 (coronavirus) and following the guidance of the Centers for Disease Control and Prevention (CDC) and federal, state and local health authorities. Learn more about the measures we have put in place.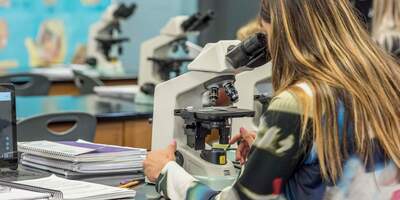 Educational Microscope
Discontinued Replaced by ECLIPSE Ei
High-quality images with newly developed bright LED illumination and time-proven CFI optical system.
Features newly developed high-intensity LED illumination, providing uniform brightness in the entire field of view. A halogen illumination model is also available. Nikon's infinity corrected optics, designed especially for the ECLIPSE E100 microscope, uses state-of-the-art technology to produce outstanding performance. Nikon's CFI* optics achieve flat, sharp images that minimize distortion. Transparent specimens can be observed with phase contrast observation. Featuring a simple and easy-to-use design for beginners, strong rigidity to ensure high accuracy and a long life, and an easy-to-store structure, the ECLIPSE E100 is the perfect choice for a variety of purposes, including educational and routine laboratory research.
* Chromatic-aberration Free Infinity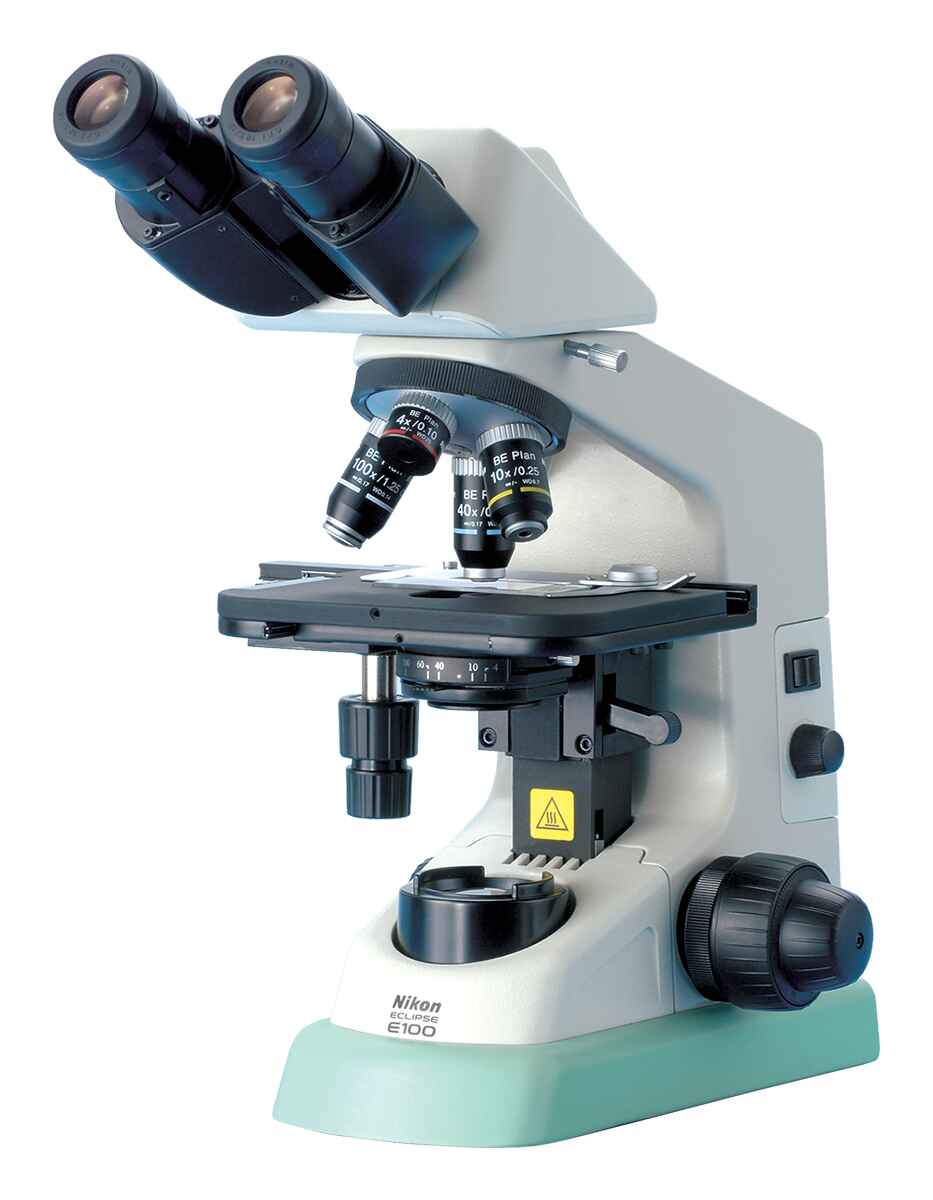 ---