Go beyond standard confocal imaging with Nikon's confocal systems. The advanced A1 HD25/A1R HD25 point-scanning system features a large field of view for high-throughput confocal imaging, and AI (artificial intelligence)-based denoising for fast, clear imaging with high-speed resonant scanning. For a streamlined, compact confocal with robust imaging capabilities, Nikon offers the C2+ point-scanning system.

Each Nikon confocal system utilizes Nikon's powerful NIS-Elements software which offers deep-learning based image processing tools and high-content acquisition and analysis options. Nikon's industry-leading optics, including silicone immersion lenses, and perfect autofocusing mechanism, the PFS, elevate these confocal systems to the next level.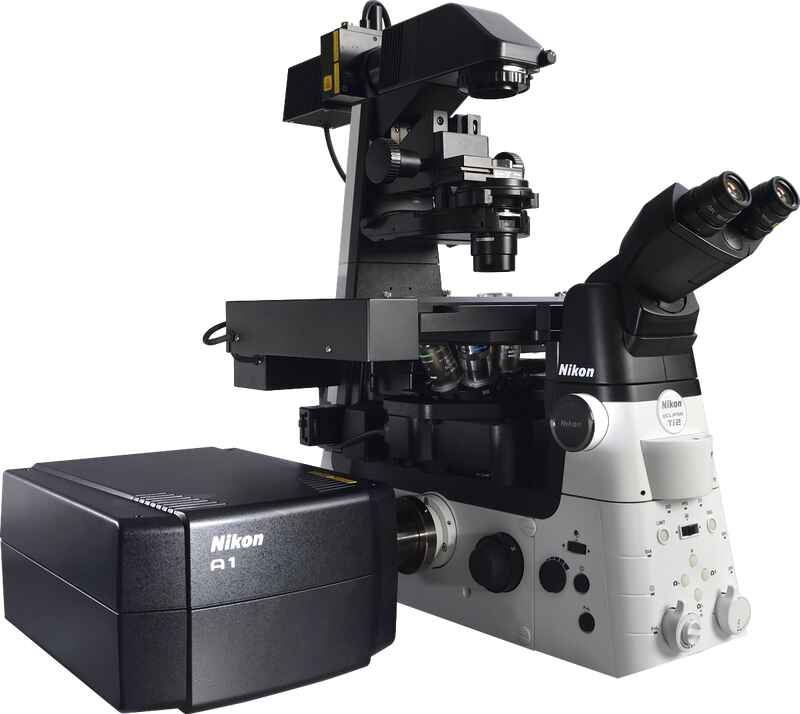 All-new confocal microscope featuring the world's largest 25mm field of view for high-throughput, high-resolution imaging.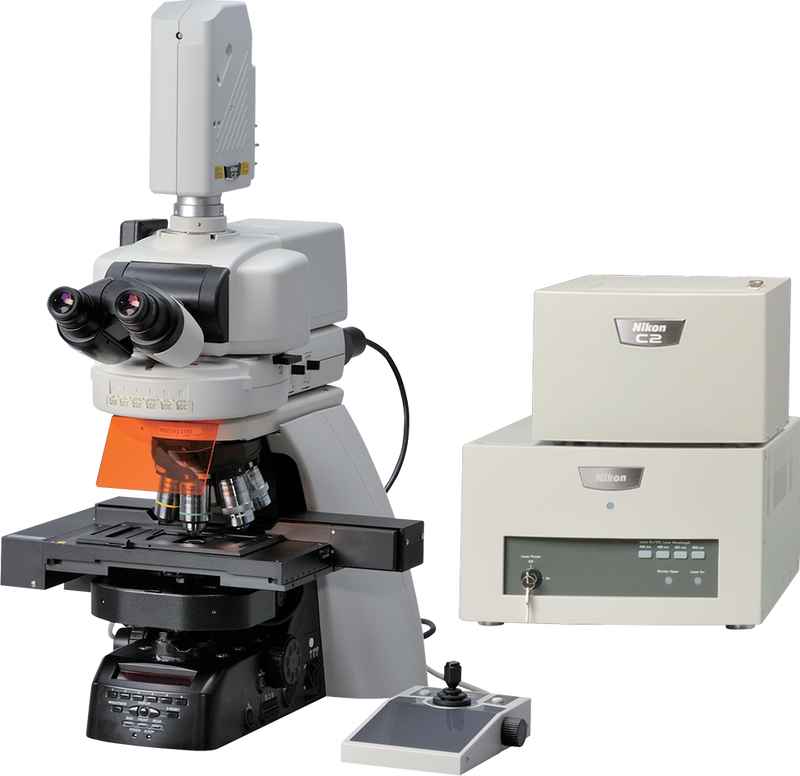 The essential point-scanning confocal system with high-efficiency scan heads and detectors.