Nikon Europe BV et toutes les filiales Nikon en Europe suivent de près la situation liée au COVID-19 (coronavirus) et appliquent les recommandations de chaque autorité sanitaire locale. En savoir plus sur les mesures mises en place.

PreciPoint Microscope and Slide Scanners
Dual digital microscope & slide scanner
Oil immersion whole slide scanning
For the first time, users are offered the ability to create the highest quality scanned whole slide images with oil lenses. The resulting images are stunning. The O8 is a great working tool for various applications, allowing completely new use cases, and perfect for demanding applications such as in hematology or oncology research. The availability of digital whole slide images helps users to simplify and standardize their work, thereby increasing efficiency and quality.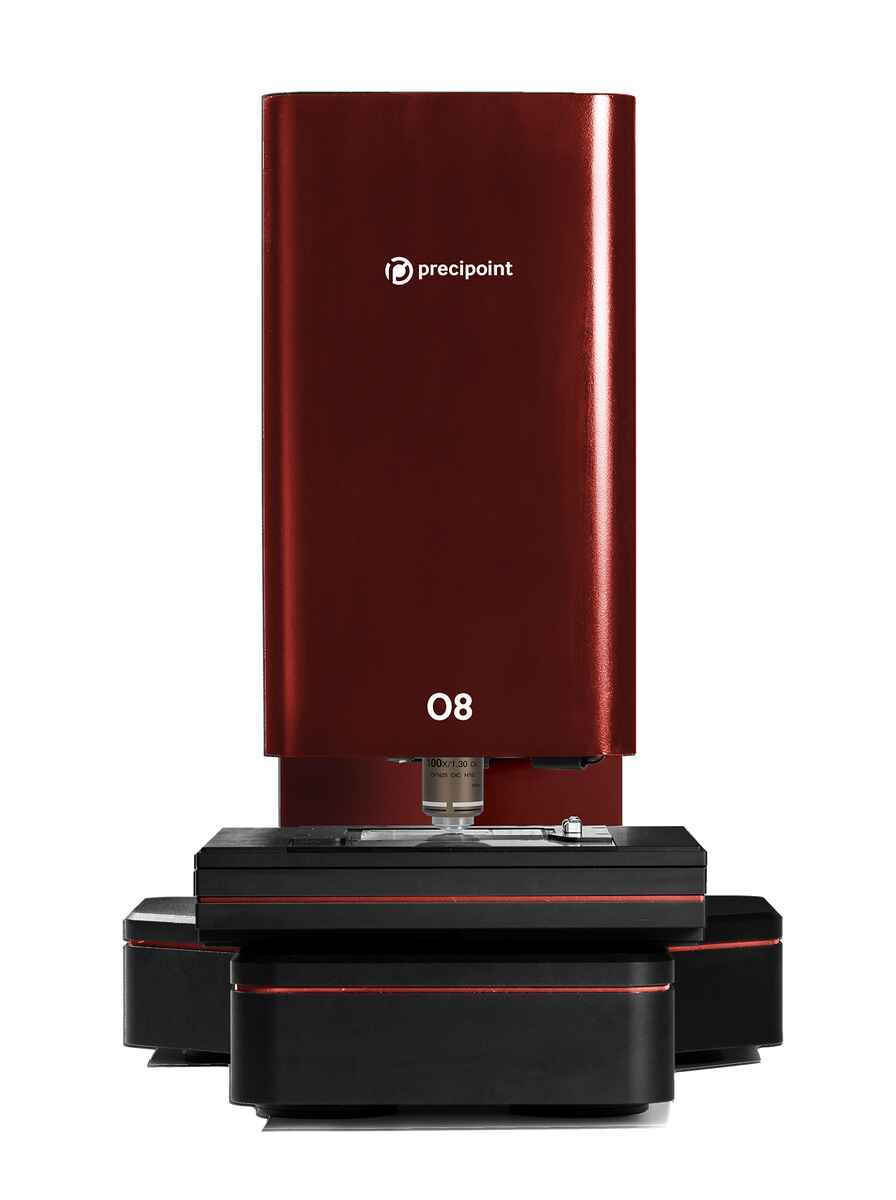 ---
Caractéristiques-clés
Superior Optics for Oil Immersion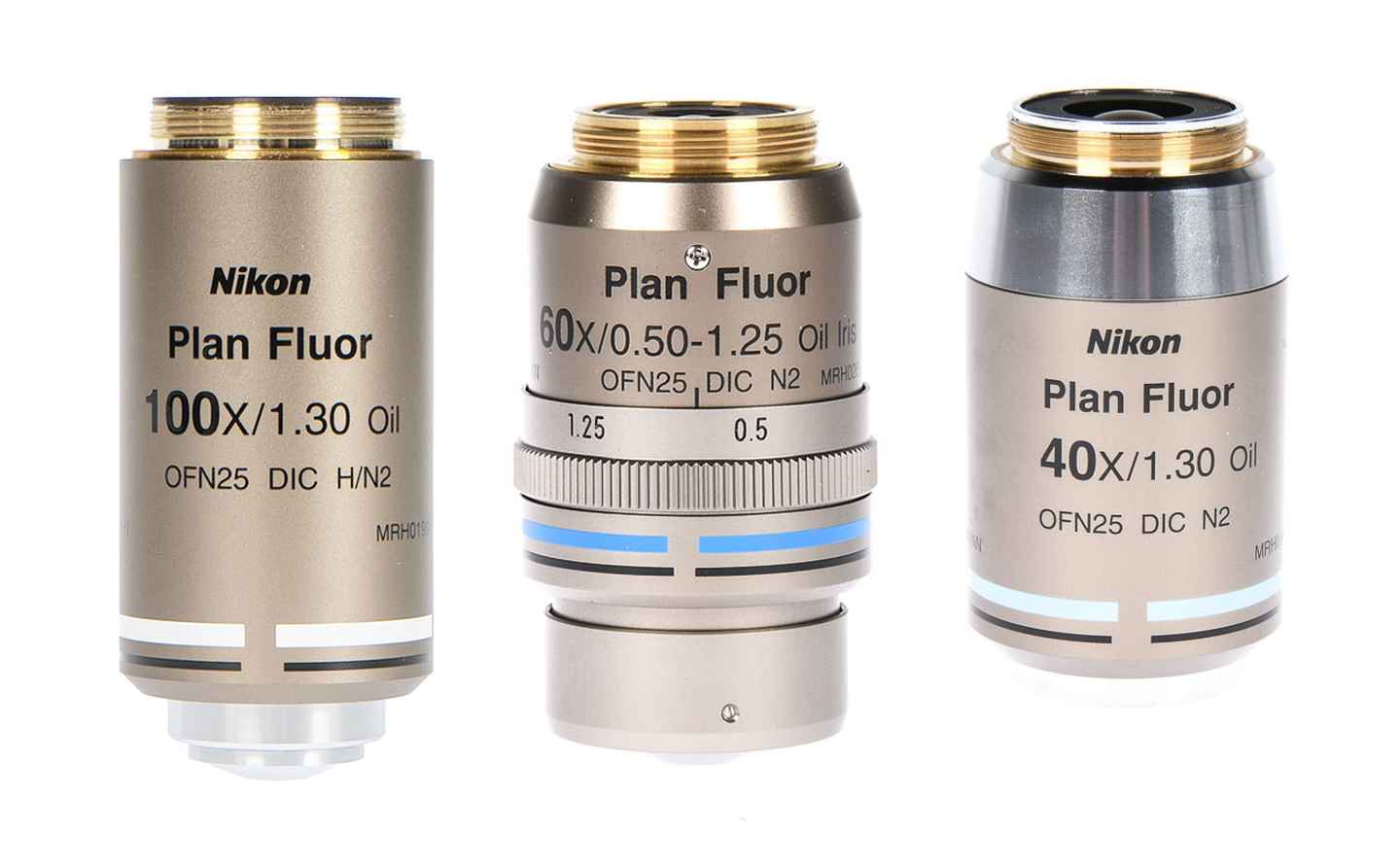 Each Nikon microscope objective is precision-crafted to provide the highest level of clarity and overall optical performance. World-class Nikon objectives, including renowned CFI60 infinity optics, deliver brilliant images of breathtaking sharpness and clarity, from macro- to nano-scale.
PreciPoint Microscope and Slide Scanners