ECLIPSE Ei

Educational Microscope
Customer Interview

Supporting classroom studies with the ECLIPSE Ei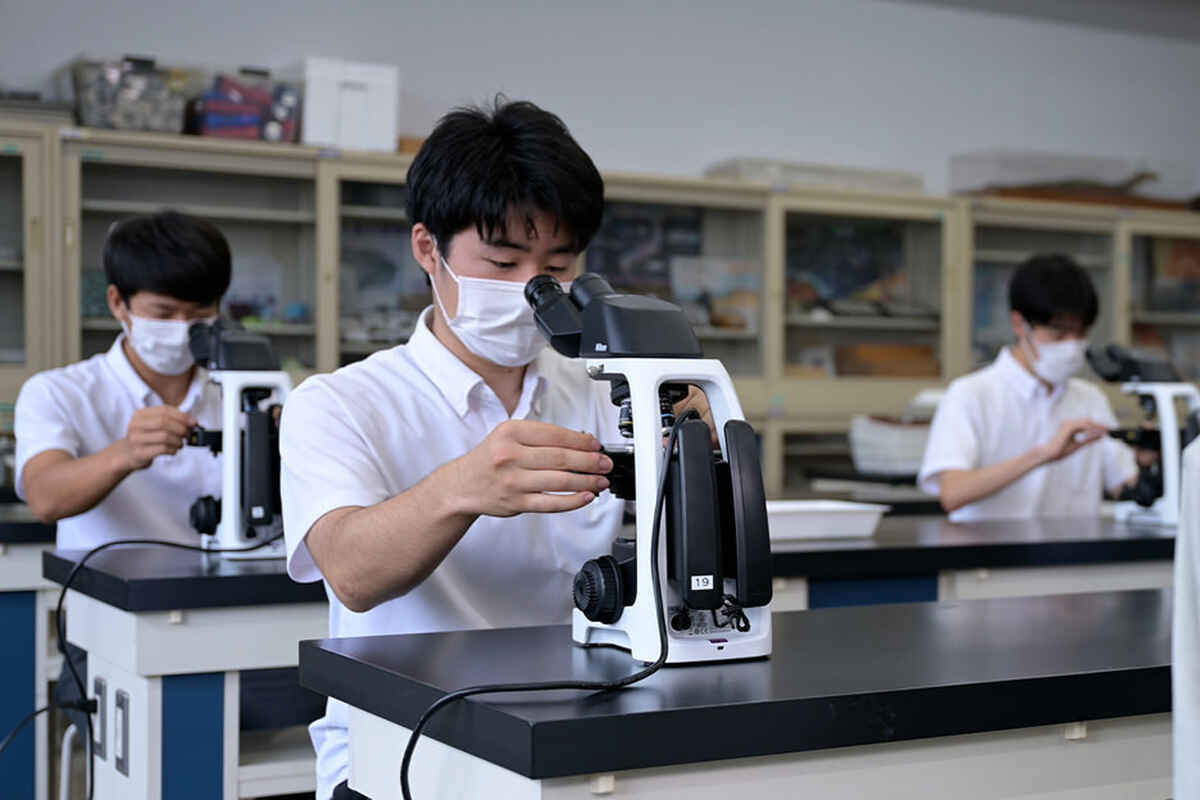 "It's easy to teach the students how to use it, and they find it simple to use as well"
Observation utilizing microscopes plays an extremely important role in learning the basics of science. Nikon's ECLIPSE Ei was developed as an educational-use microscope with the concept of being a 'user-friendly microscope even for students operating it for the first time'. We visited Ms. Rika Izumi, a science teacher at Rikkyo Niiza Junior and Senior High School, Saitama, Japan, where the ECLIPSE Ei is available in the classrooms, to learn about the background and reasons for choosing this microscope, the user experience, and the reactions from students.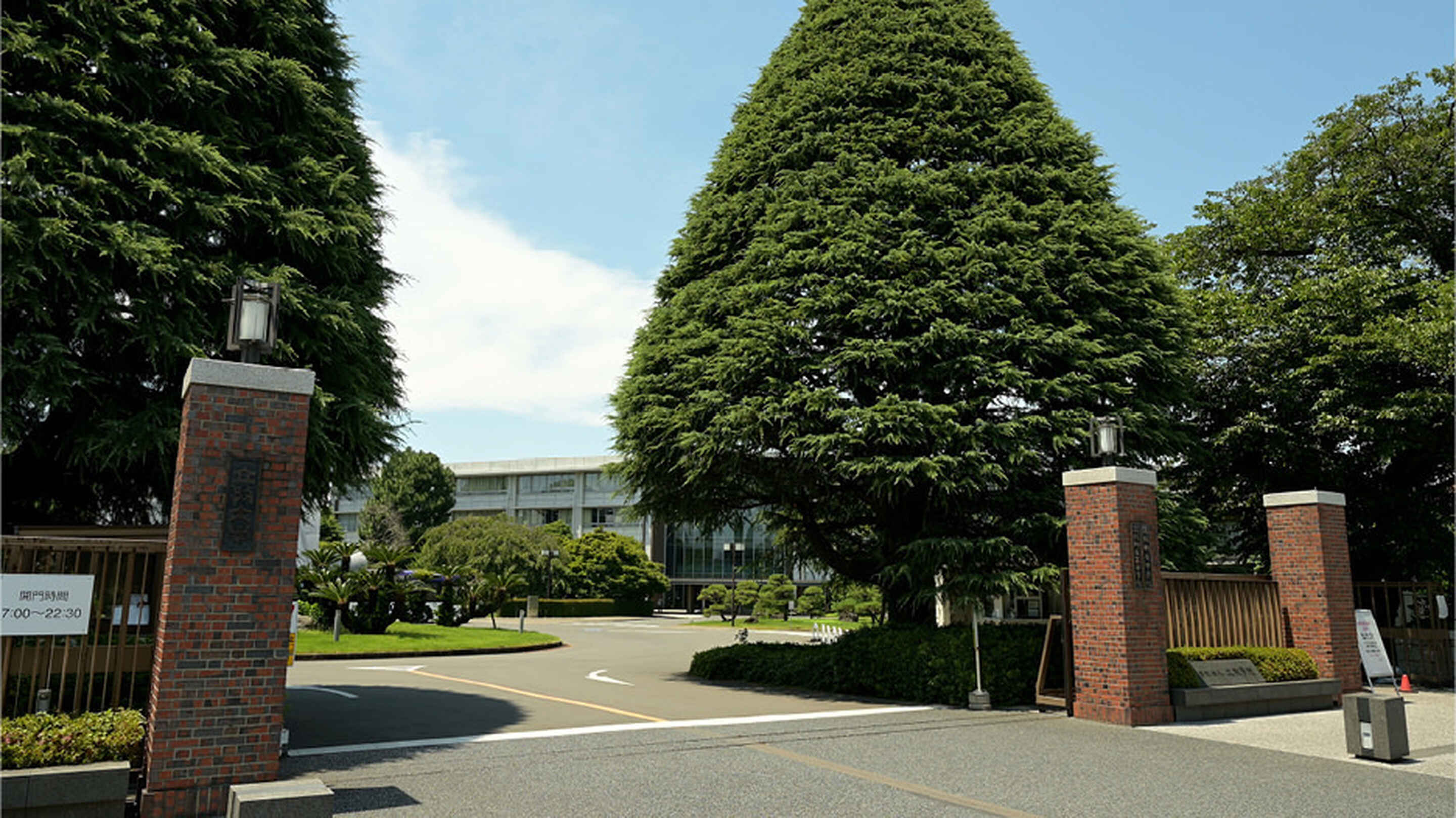 Valuing students' independence at Rikkyo Niiza Junior and Senior High School
Rikkyo Niiza Junior and Senior High School is located in Niiza, a city on the Musashino plateau in the southern part of Saitama Prefecture adjacent to Tokyo. Sharing an approximately 100,000 m2 campus with the affiliated Rikkyo University, the vast open skies accompanied by lush greenery provide a refreshing studying environment. Rikkyo Niiza Senior High School is a private boys' school with over 60 years of history. Including the subsequently added junior high school, approximately 1,500 students are studying in the spacious school building newly constructed in 2014. The independence of students is greatly valued in the school's culture. This is established through an educational philosophy that encourages students to learn and think by themselves based on freedom and self-discipline.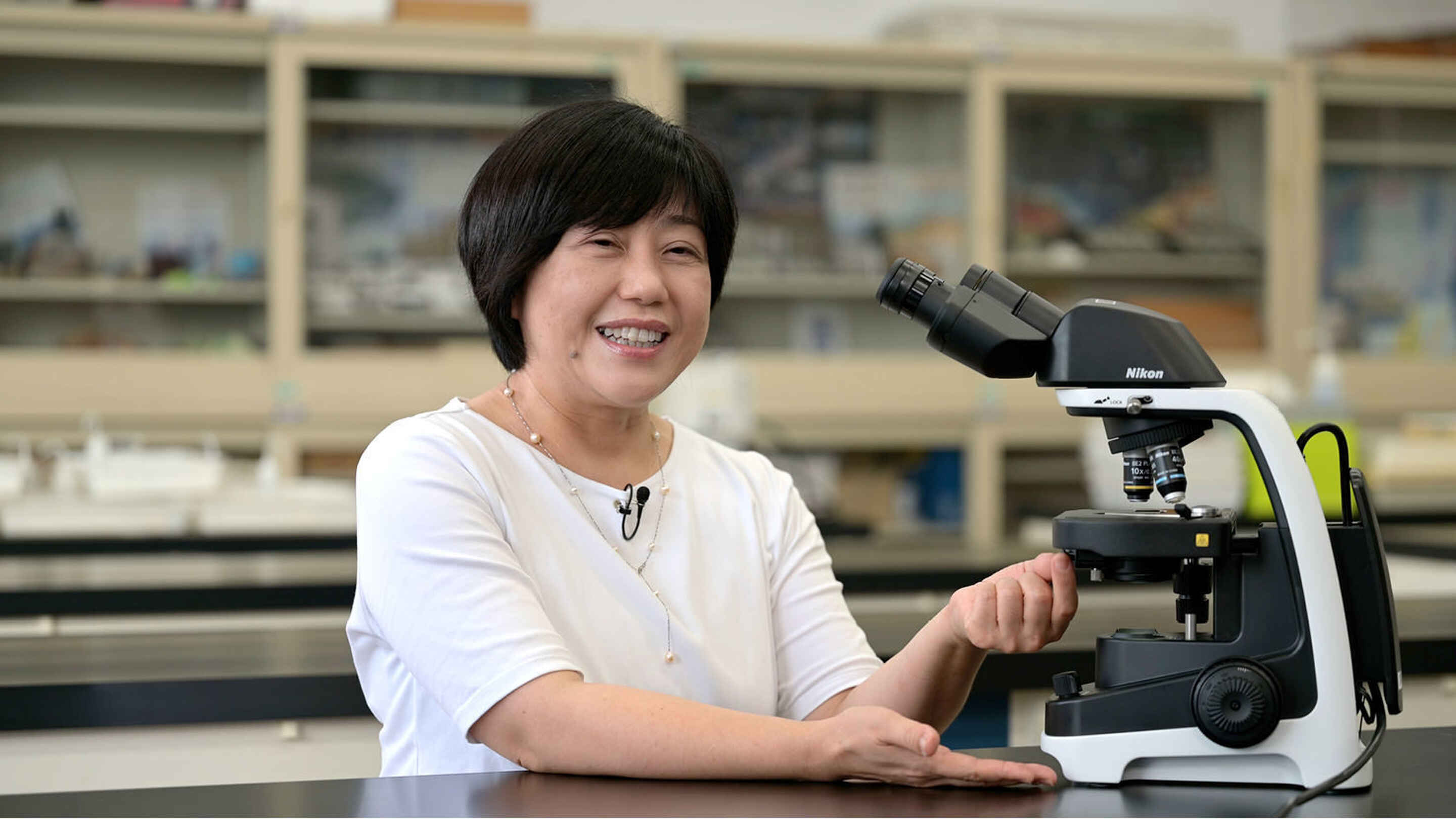 We had the opportunity to speak with Ms. Rika Izumi, an experienced science teacher at the school. With her gentle personality, her classes are praised as easy-to-understand amongst the students. Microscopes are employed for such studies as cell observations in biology classes, and Ms. Izumi has always had some concerns about how students learn to do this. That is, it usually takes a long time to teach them the correct way of using a microscope and how to effectively make observations when they first try to use it. She worries that students may not be able to fully enjoy this learning experience with microscopes, and that if the microscopic images are unclear, it might distract them from concentrating on making their observations. It was the ECLIPSE Ei that was able to solve all of these issues.
Sparking curiosity with clear images from the ECLIPSE Ei
We spoke with Ms. Izumi about the ECLIPSE Ei.

― Why was there a need to renew the school microscopes?
"We have 90 microscopes for the junior and senior high school students to use in two classrooms at the same time. Half of these microscopes had passed way beyond their lifespan so we decided to replace them."
― What was the reason for choosing Nikon's ECLIPSE Ei?
"We compared products from various makers and after some deliberation, we decided to renew our stock of microscopes with Nikon's ECLIPSE Ei model. First of all, it has high resolution and the field of view is bright with vibrant colors. Moreover, it's easy to use."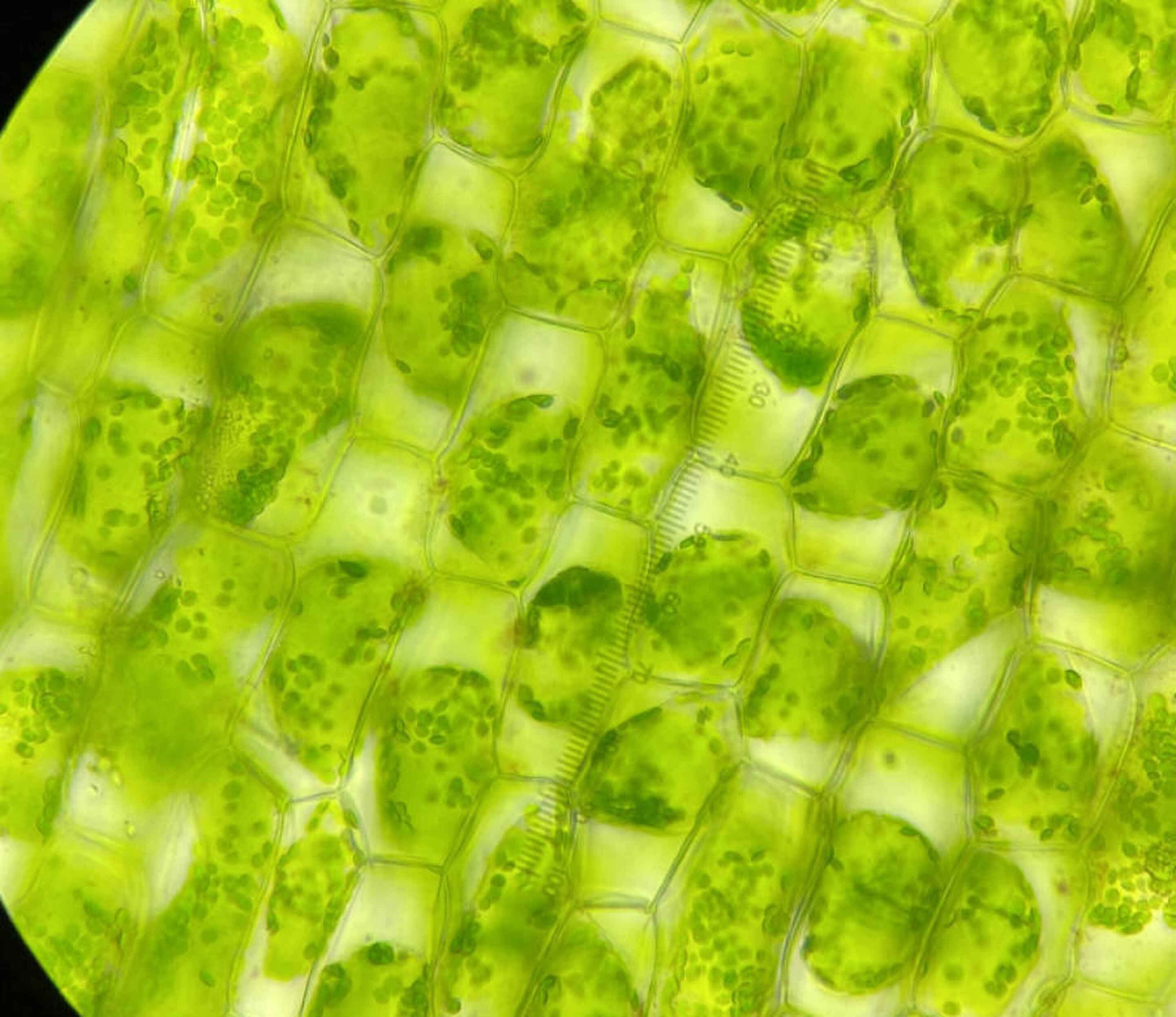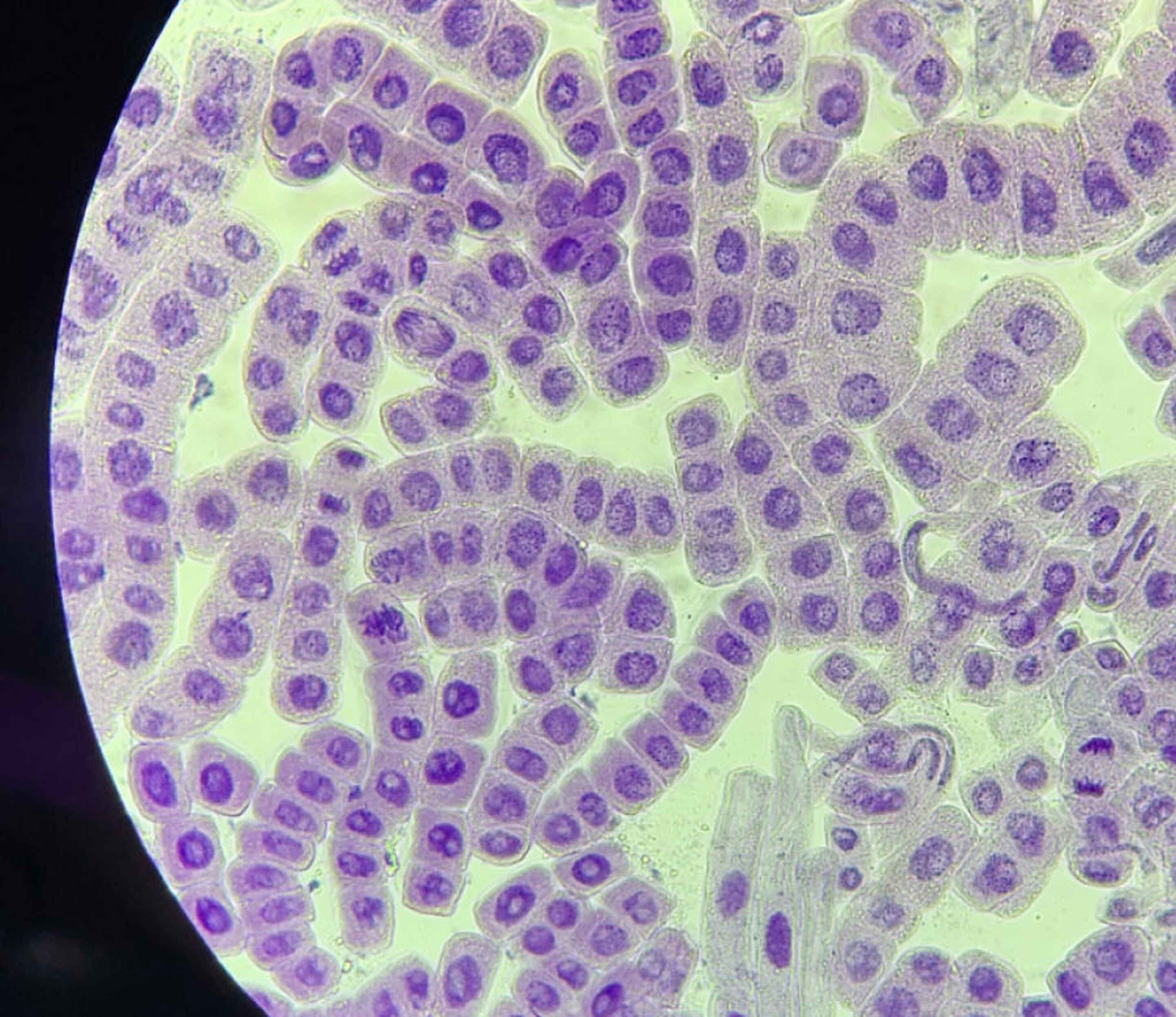 ― Were there any other reasons?
"I like how it is easy to store. It has a smart and compact design, and even has a place to wrap the power cord on the back."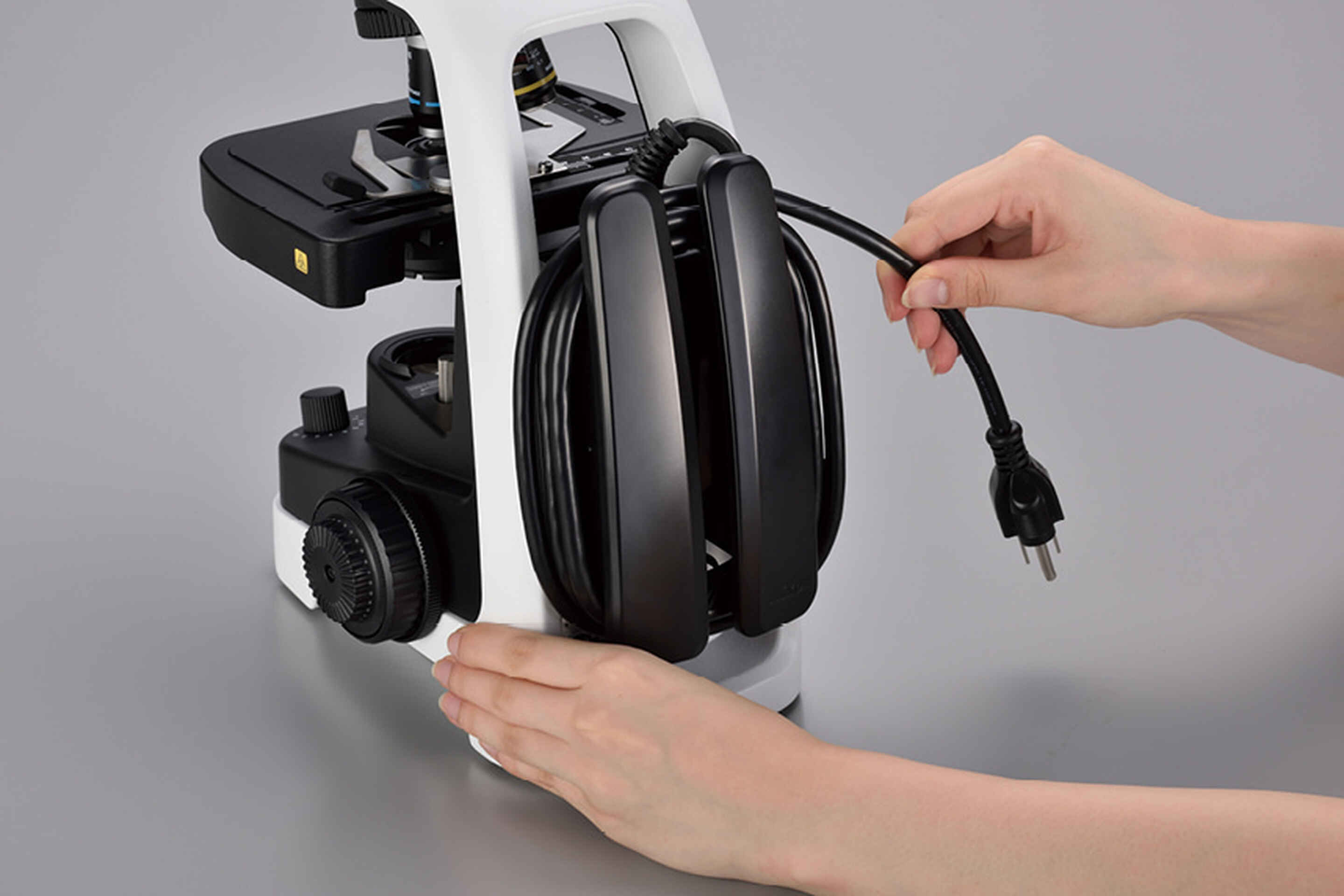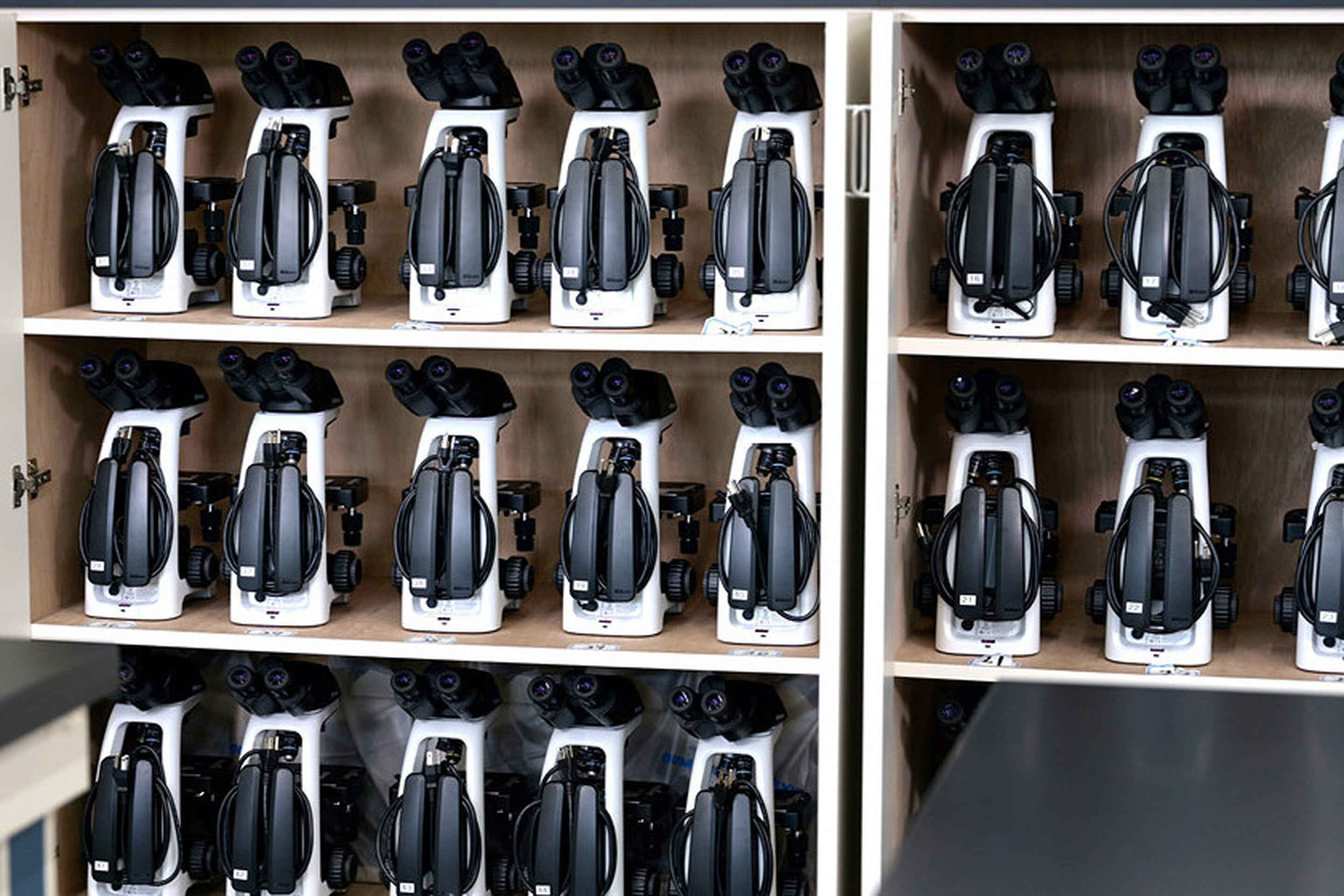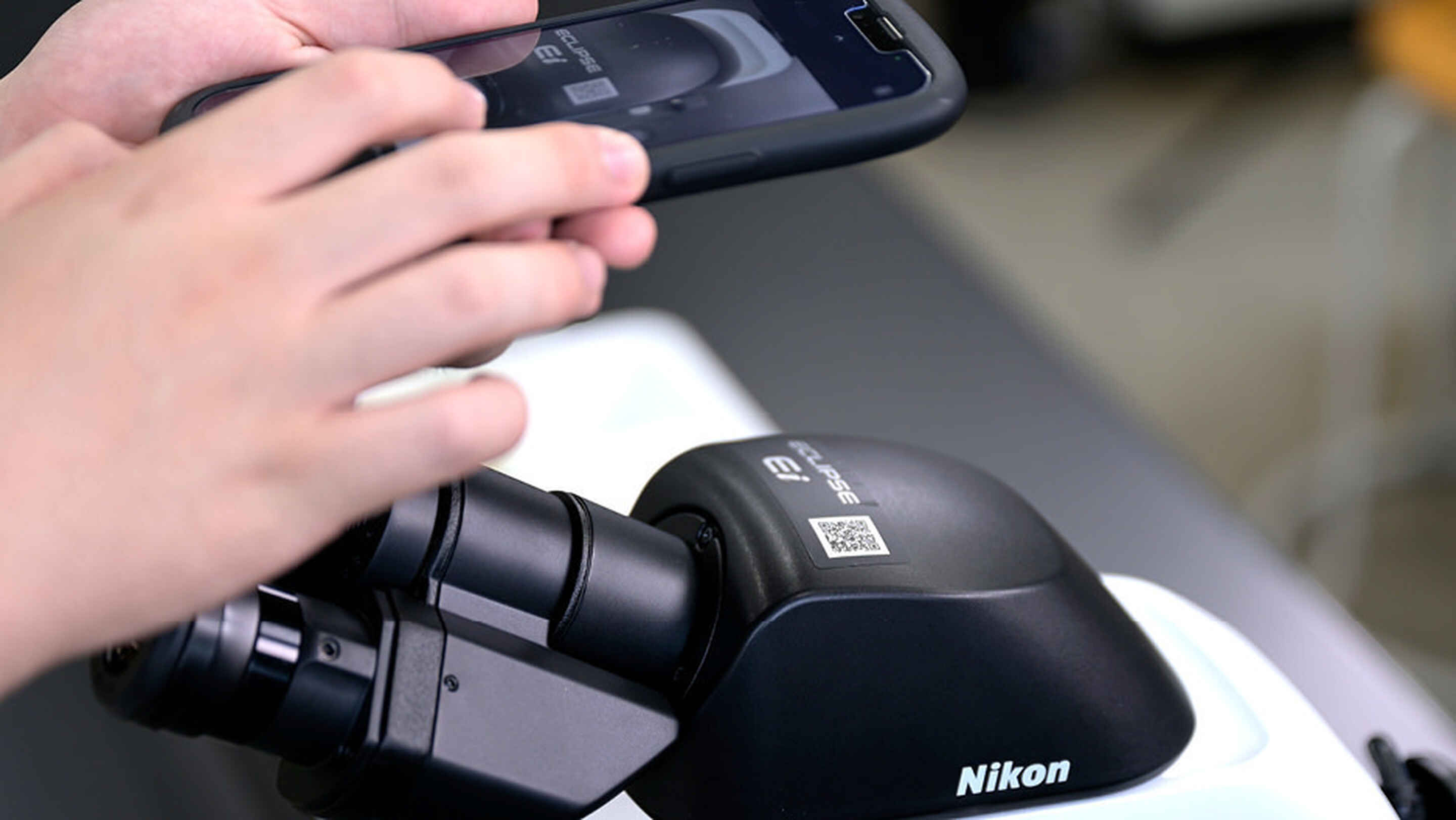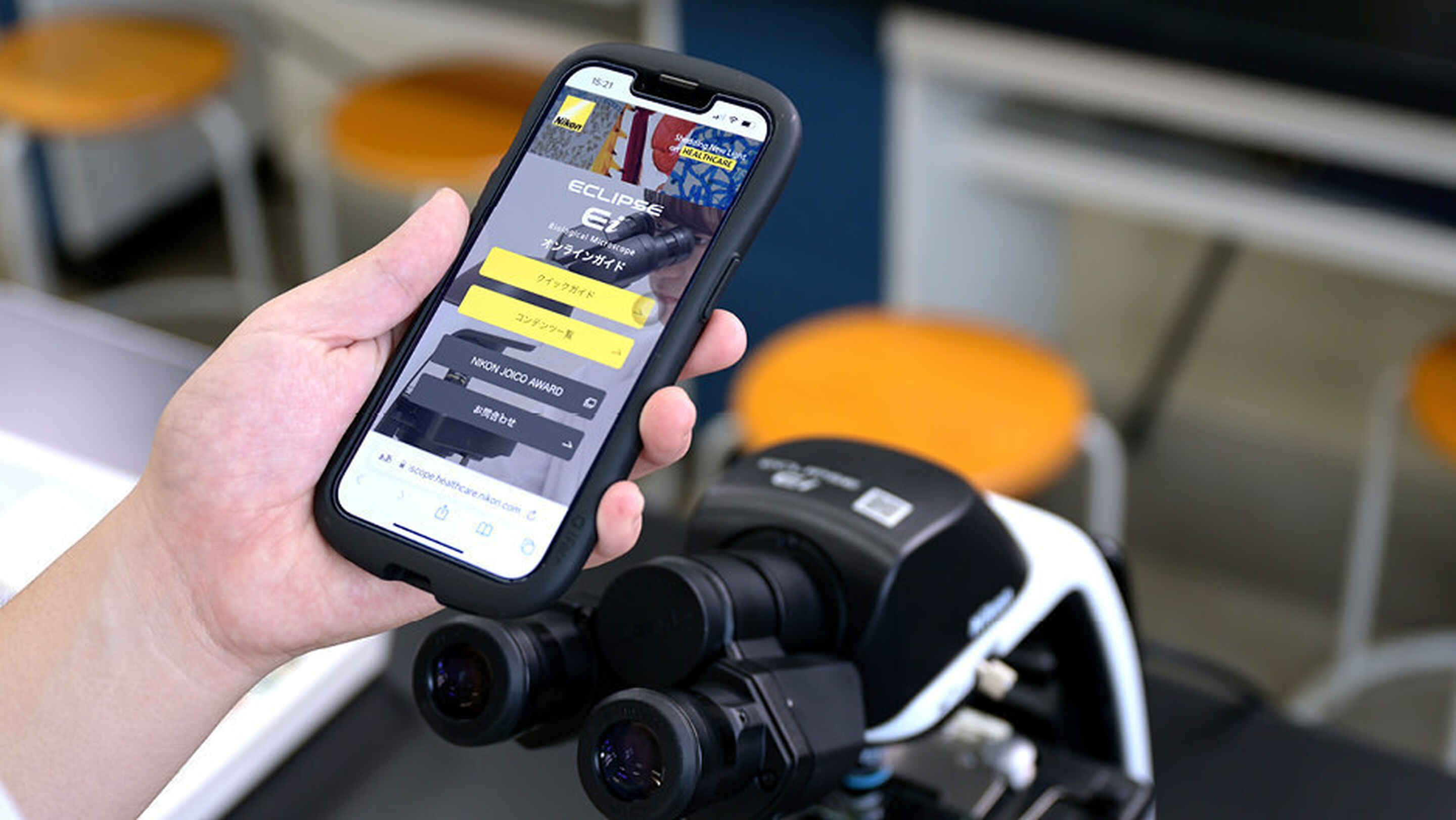 ― How do you feel about the microscope after using it?

"The resolution is much better than the previous microscope, and the field of view is wide and bright. Also, the aperture adjustment is clearly indicated by the magnification of the objective lens, making it easier to explain to students how to adjust the amount of light through the aperture when the magnification is changed. This has made teaching a lot smoother, as it used to take a long time for students to understand this. The knobs to adjust the focus and control the stage are also simple to use, allowing students to spend more time concentrating on actual observation."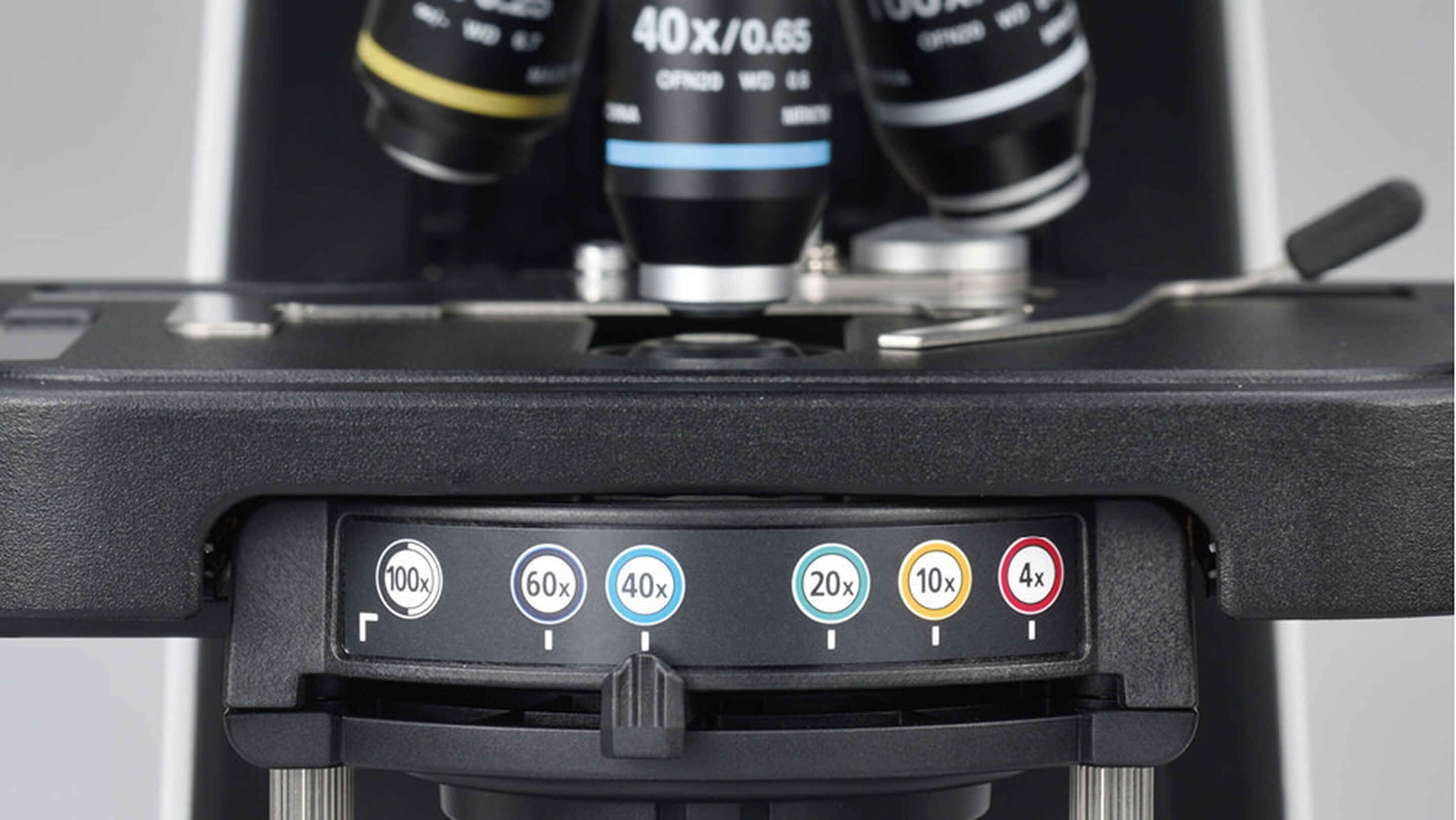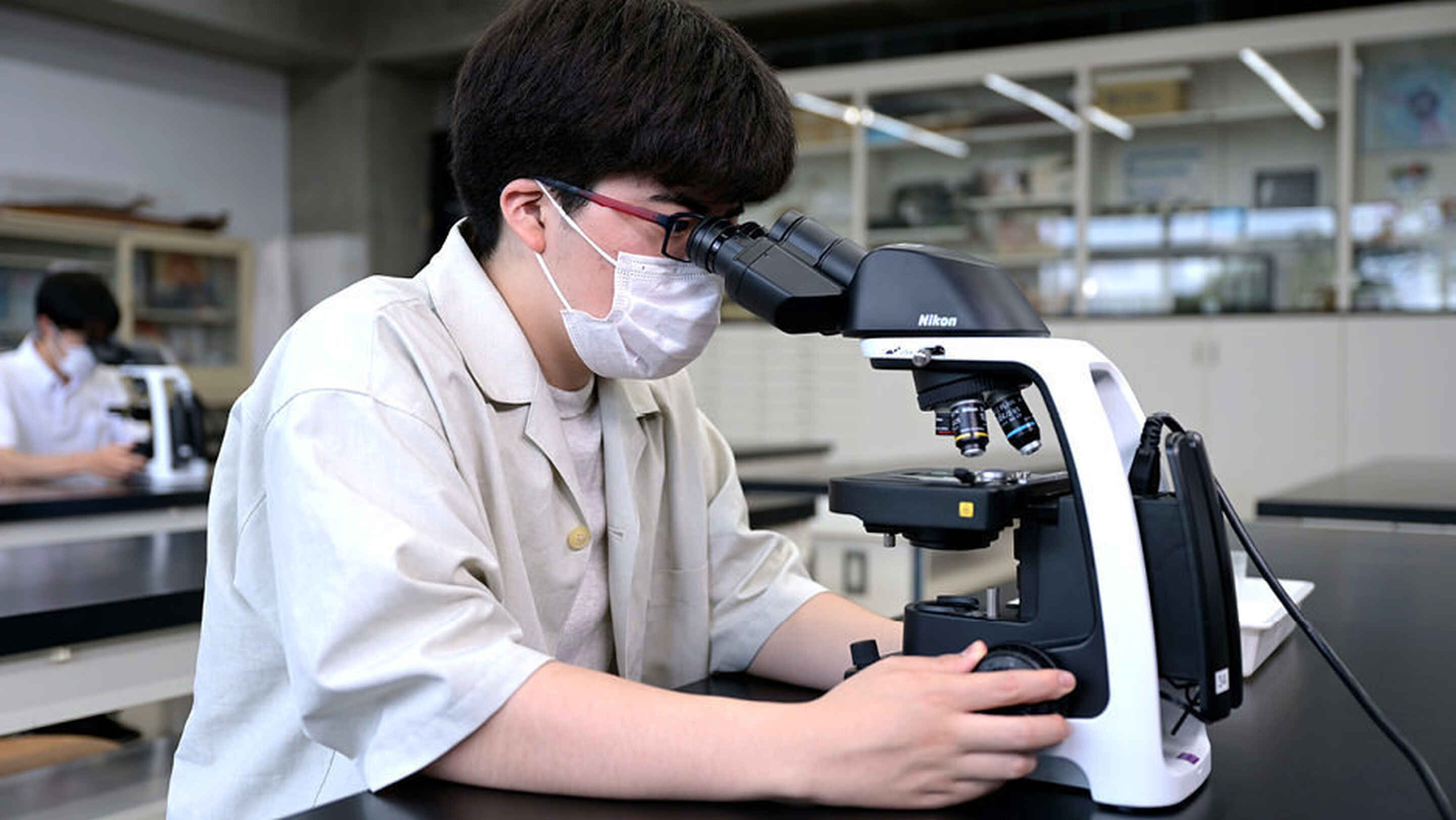 ― What are the reactions from the students?
"It seems like this microscope is very easy to handle for the students. I teach them just the very basics at first and they are able to use it right away. And above all, I think that the they are impressed and fascinated by the bright, clear, high-resolution observation images. Being able to see a world they have not experienced before can spark their curiosity and make a positive impact on their learning."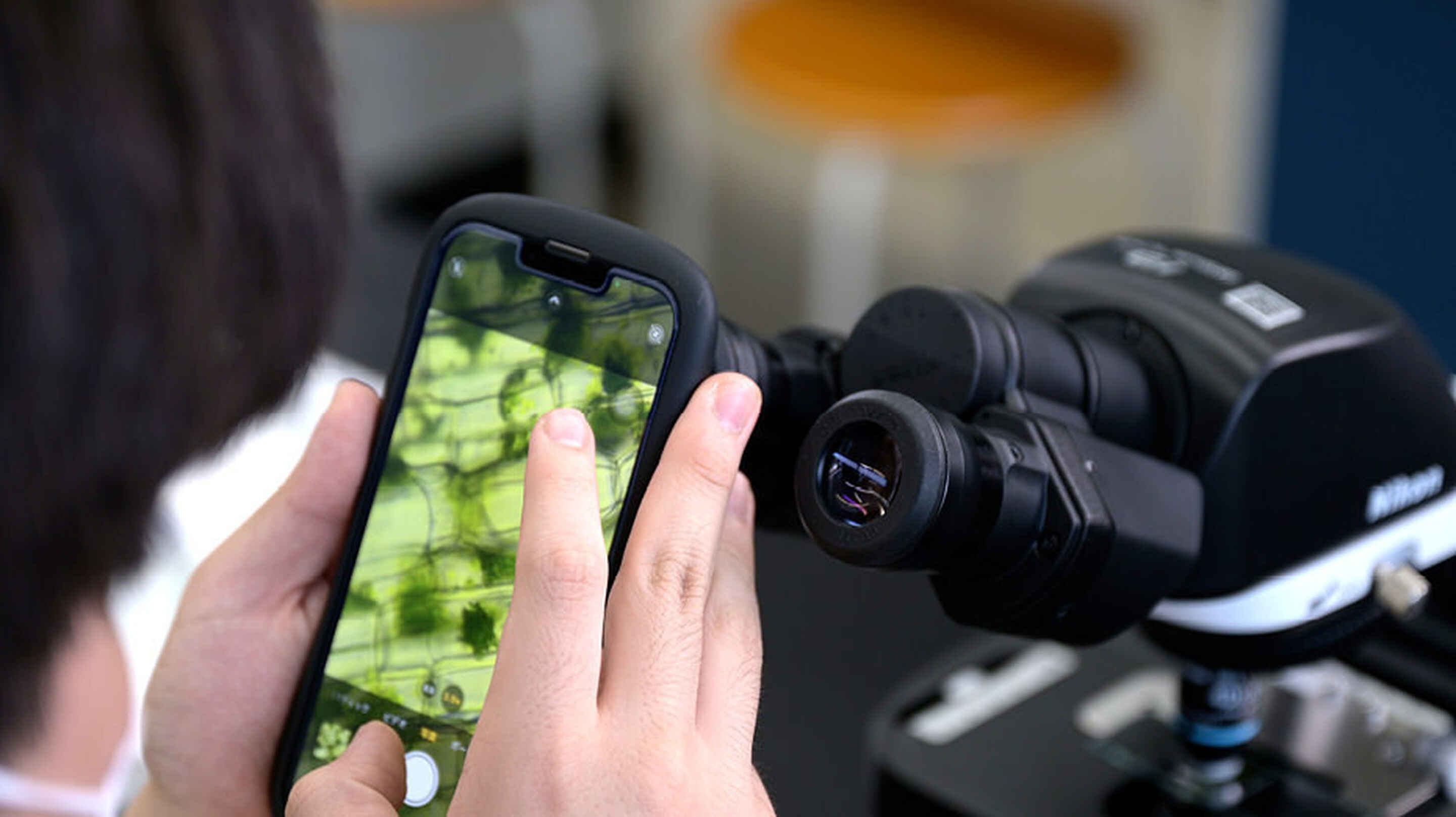 Creating new 'ideas for learning' together
During this interview, we were told a very interesting story about taking photos of microscopic images with smartphones. It all started when a student asked "can I take a photo of this?". After being given permission, he aligned his smartphone camera with the eyepiece and took an impressive picture. The other students saw this and then they all started to take photos.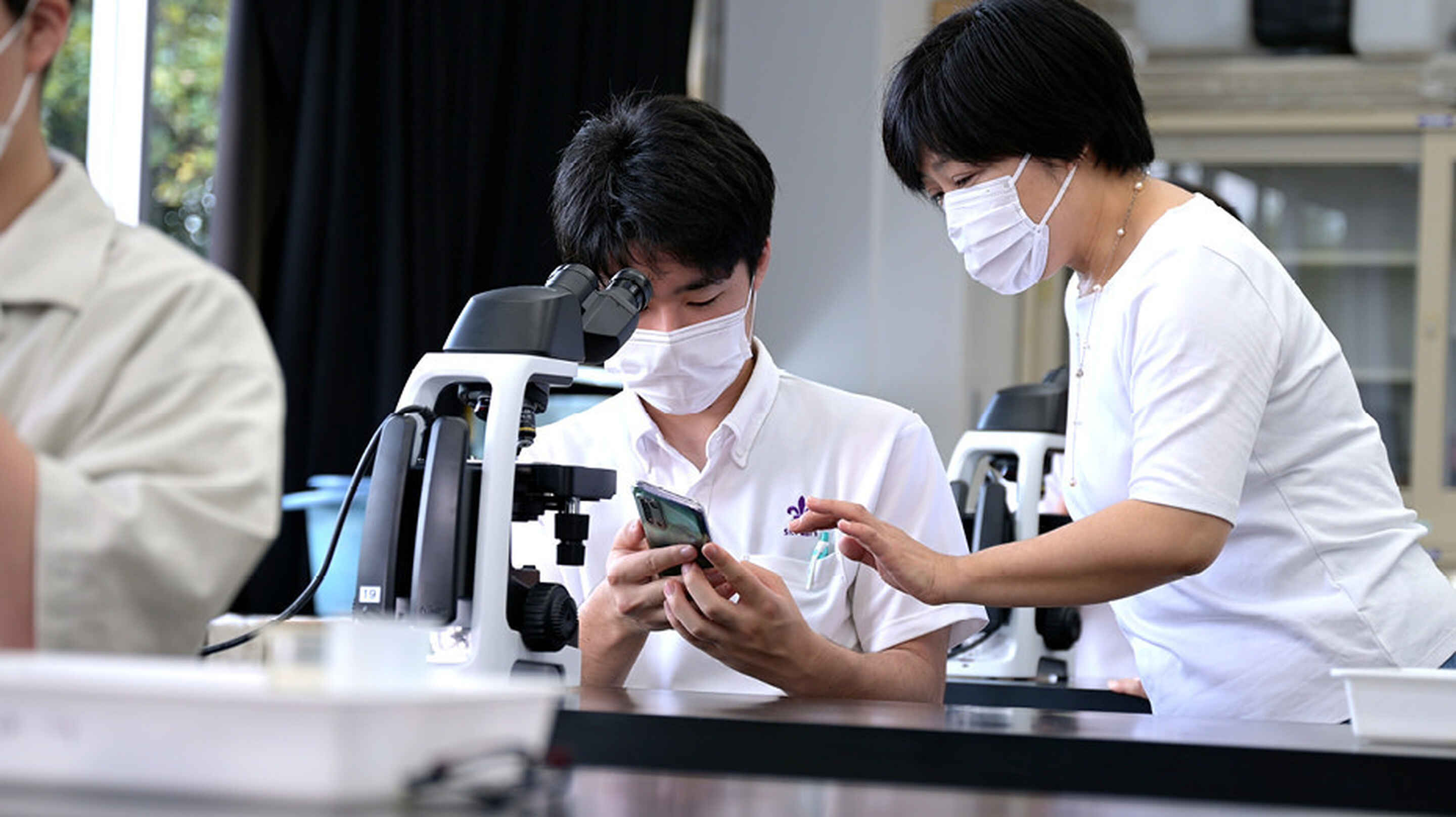 "Taking photos when they see something that excites them is a very natural instinct for them." says Ms. Izumi. This led to a new approach for teaching her classes – using a cloud-based classroom learning support app. The students can upload the photos they've taken through the app to share via a large monitor and can even compile their observation photos into an original album.
"We would like to continue to incorporate such different ideas into our classes." explains Ms. Izumi.
Nikon hopes that using the ECLIPSE Ei will help to bring in fresh, new creative ideas and further promote the joy of learning.