ECLIPSE Ui

Digital Imaging Microscope
An Inside Look

Healthcare Company Nikon: Pioneering a new category ― Enthusiastic approach to the digital microscope ECLIPSE Ui ―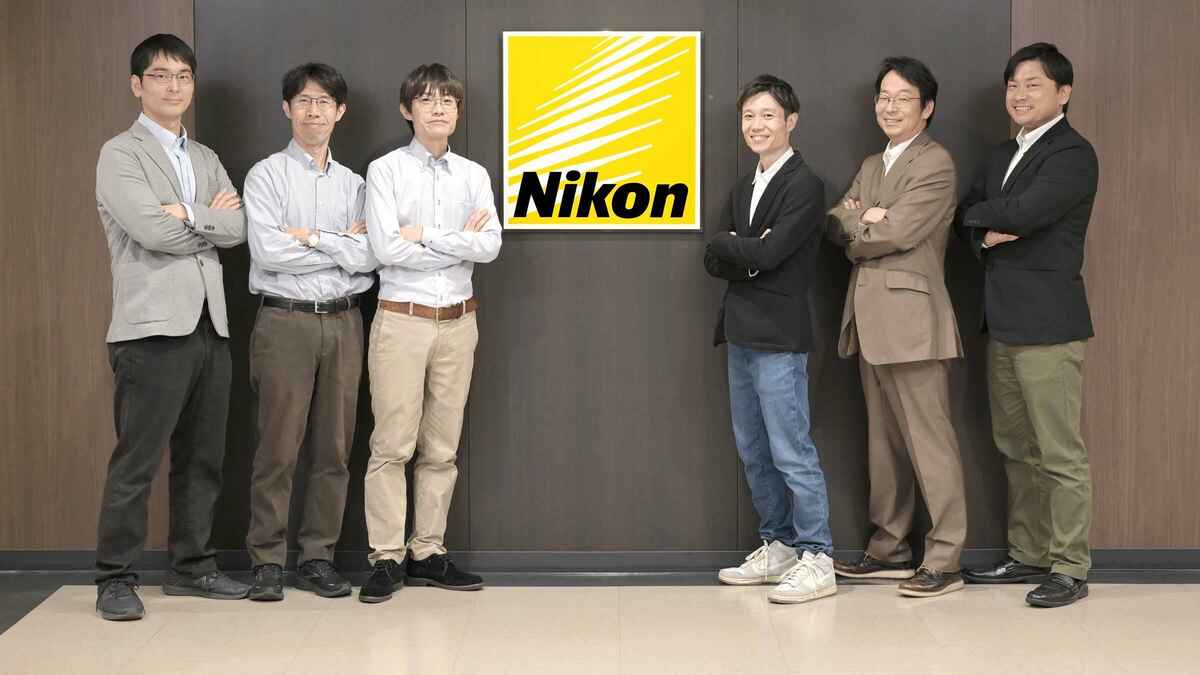 Nikon's new digital microscope ECLIPSE Ui. This instrument enables real-time monitor observation of digital pathological images. Thanks to its high image quality, user-friendliness, quickness and efficiency, it is highly expected to improve the workflow of pathological examination. ECLIPSE Ui brings together Nikon's passions and missions as a "healthcare company" to open up a new category of medical devices. At the occasion of its release, the researchers and developers will talk about their challenges, ideas, and visions.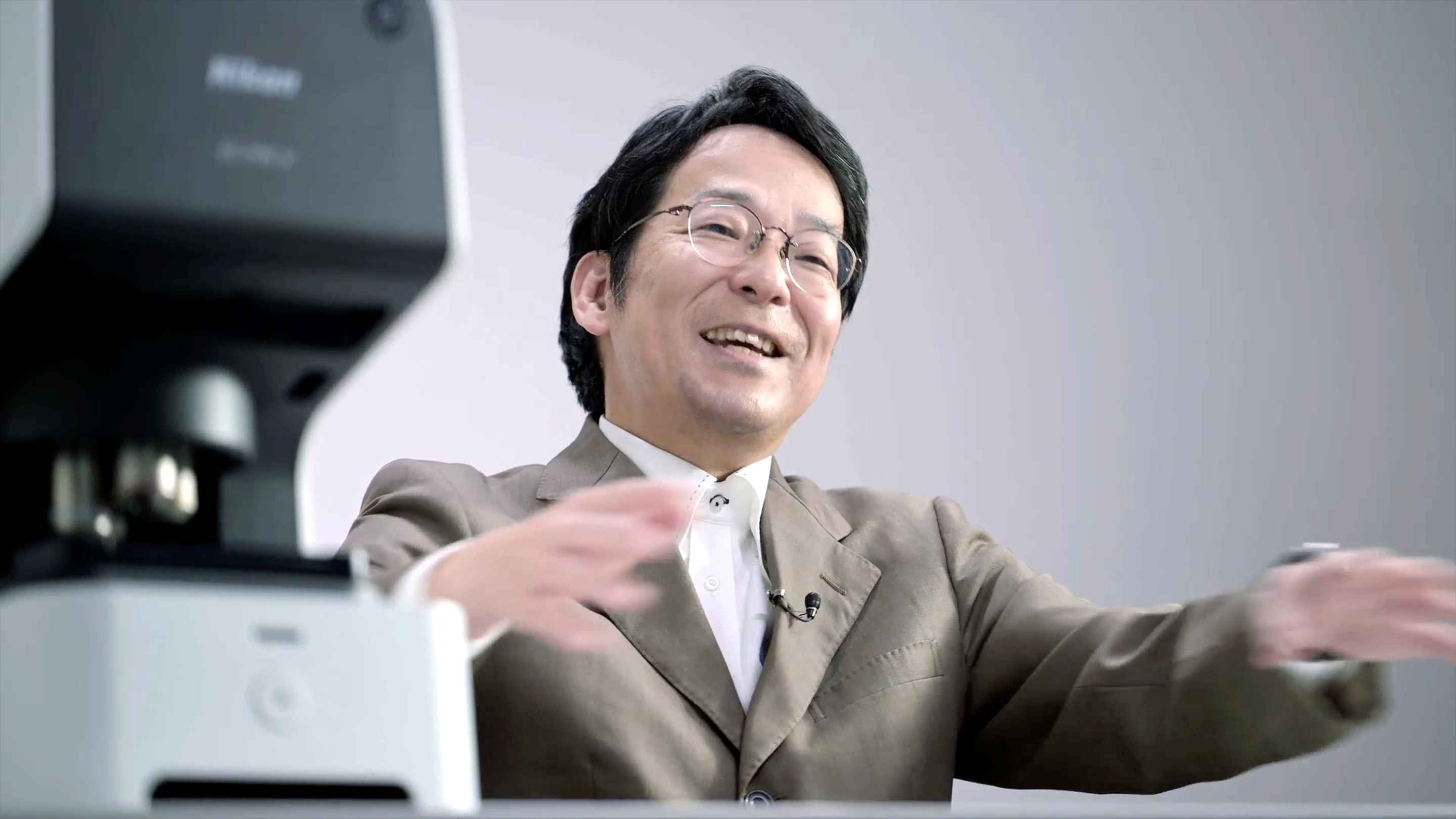 What did you find difficult in the development stage?
Odani: From the standpoint of product planning, we focused on business development and product development. We found it difficult to achieve people's understanding of Nikon's policy of tapping and entering the clinical pathology market. Many of the staffers were not familiar with the design and development process of medical devices. The evaluation criteria are required to clarify quantitative factors, which are different from sensitive and qualitative factors such as color and focus on conventional microscopes. Since these considerations and responses overlap, it is inevitable that responses to the issues at hand have priority over policies.
Now, I am proud that the product ECLIPSE Ui has come up as scheduled. This is the power of Nikon.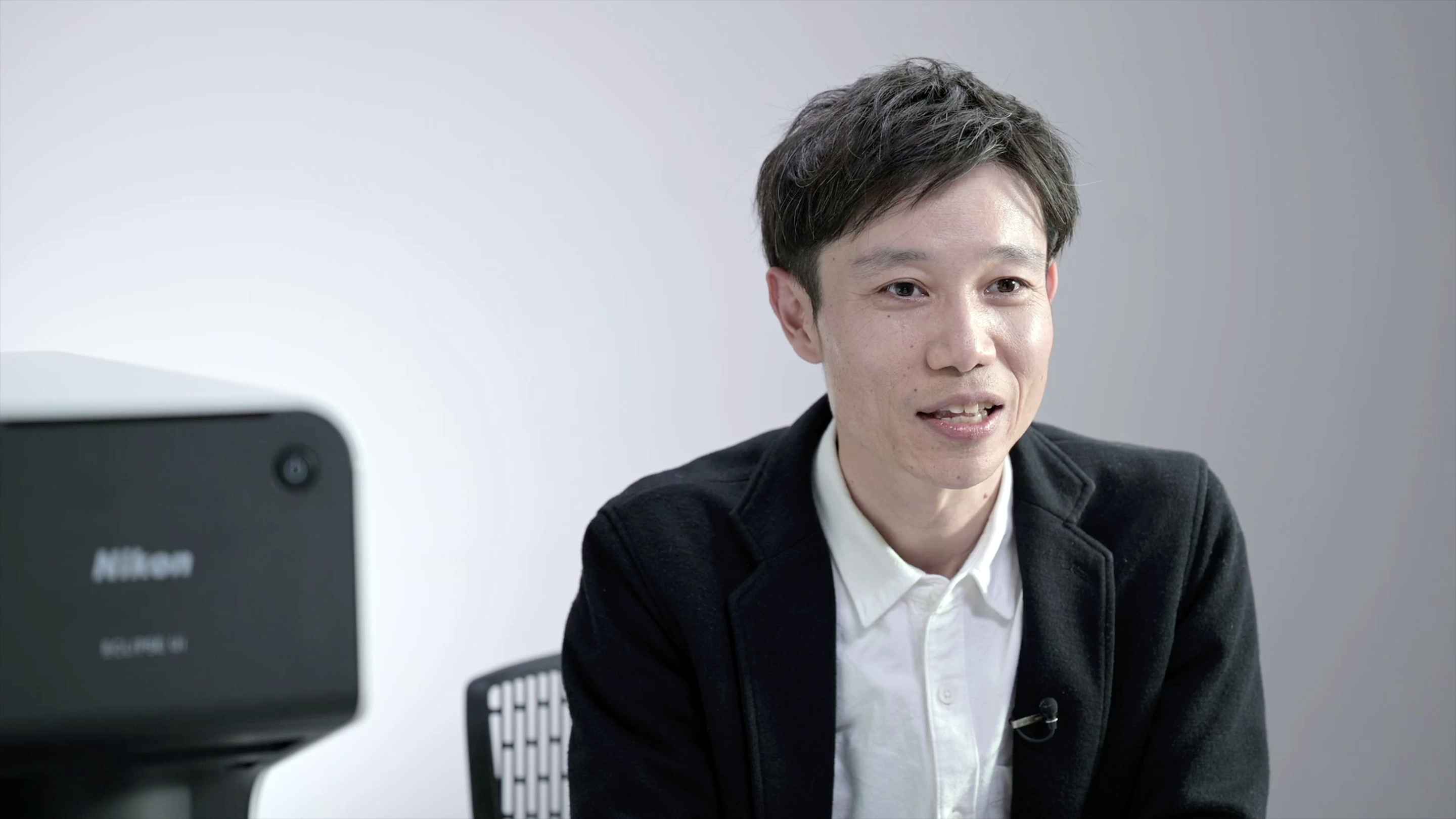 Ohara: From the viewpoint of project management, I was confused by the fact that "business as usual" would not get along. Nikon has been mastering the microscopy technology and quality for more than 100 years, but this expertise is not always applicable to medical devices. Therefore, we unraveled the quantitative evaluation items required for medical devices one by one, examined the process, and advanced development having discussions with the staff. We will keep up the world-class Nikon quality.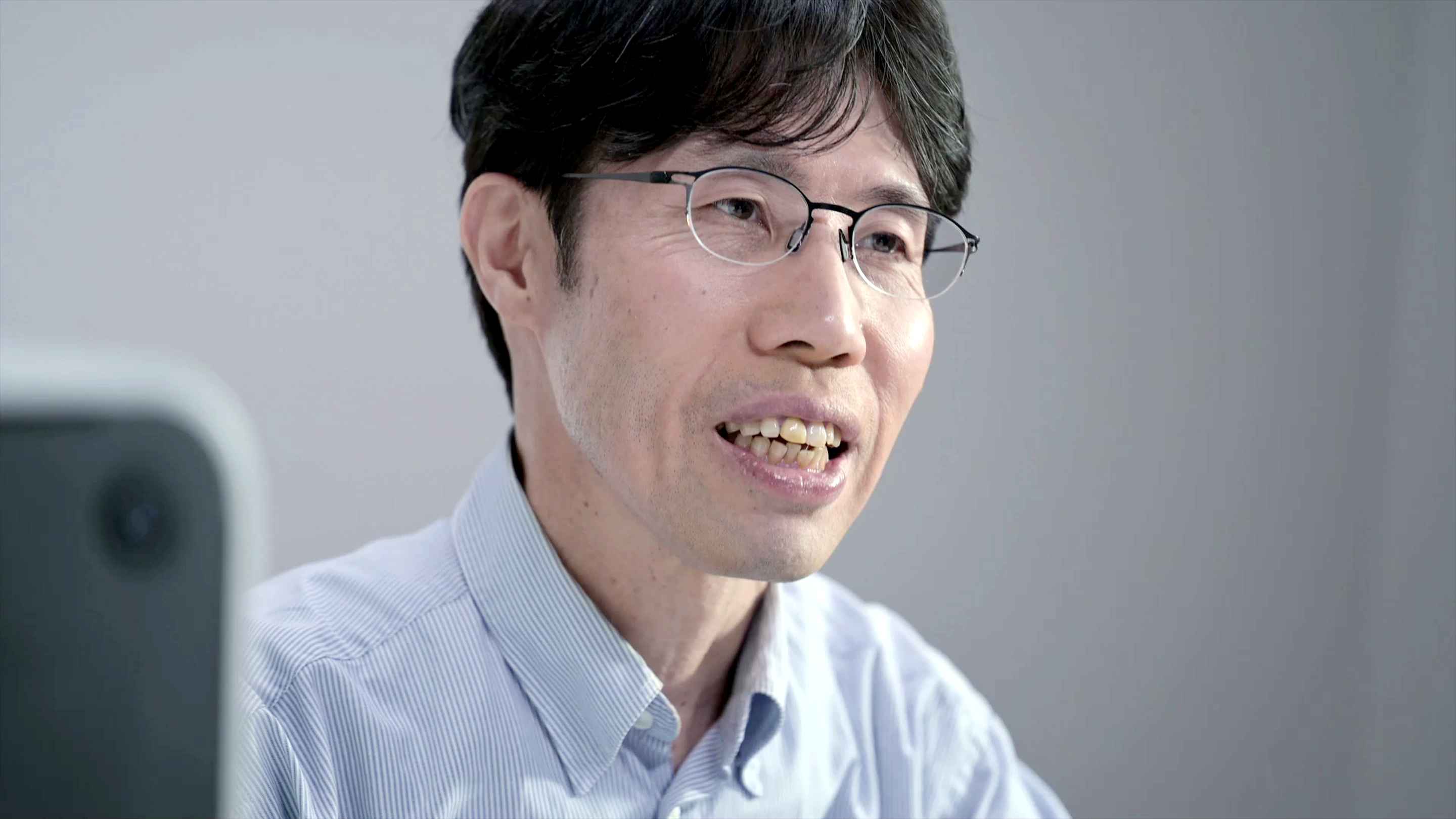 Watanabe: I was in charge of working on the product concept of the ECLIPSE Ui, including its user benefits, interestingness, and use cases. In particular, we were at a loss to see if the ECLIPSE Ui functionality conforms to the intended use of the medical device. That is to say, the intended use that we manufacturers must clearly specify.
Suzuki: Being in charge of mechanical design, I felt the high level of difficulty unique to medical equipment. For instance, in order to shorten downtime in the event of a failure, a good entire configuration allows the unit to be smoothly replaced. The system is fully motorized, yet compact in a box-shaped housing. There were many other points to overcome.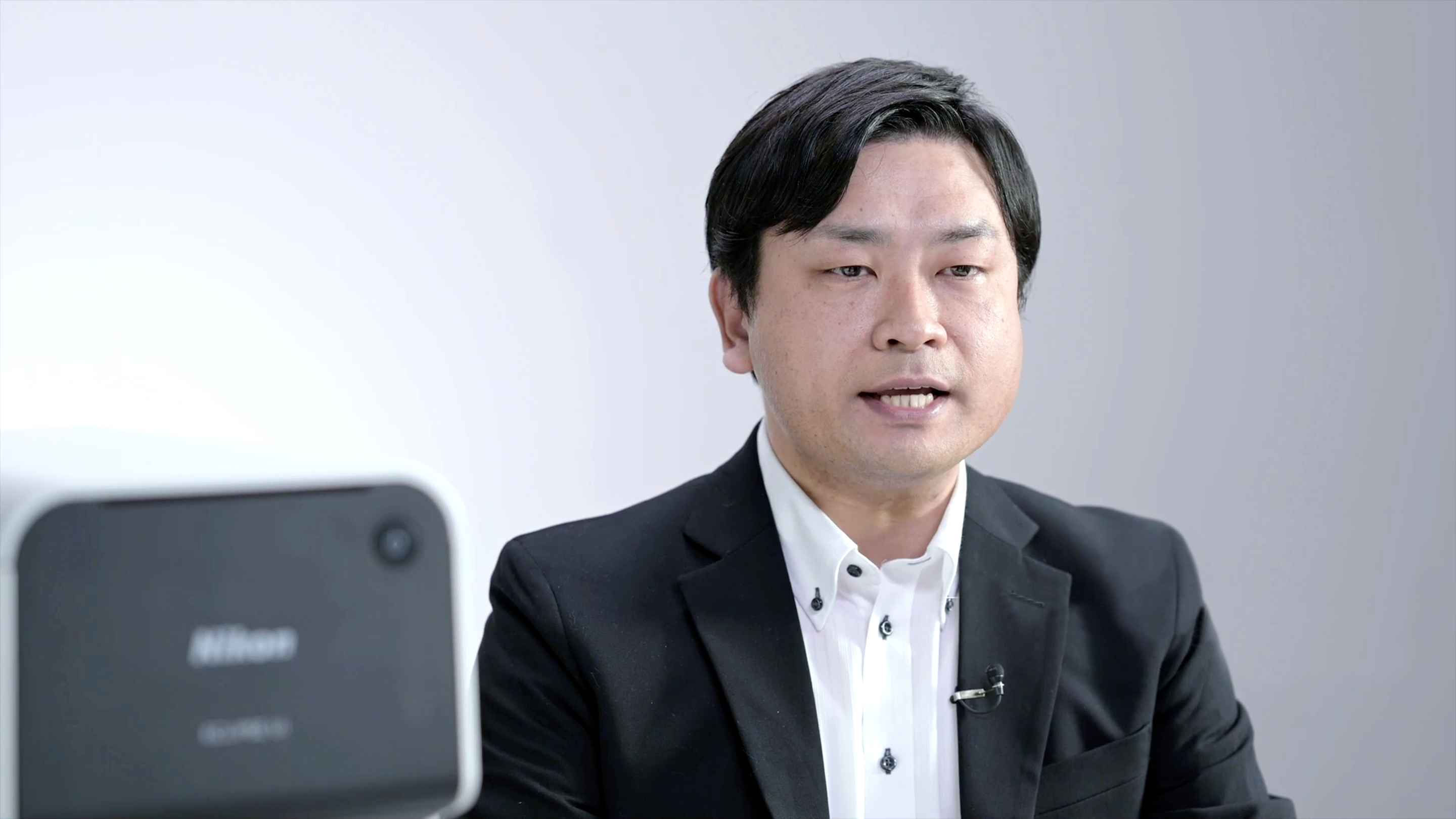 Iwama: ECLIPSE Ui uses a space-saving electrical system. It integrates CPU and FPGA devices that operate typical Windows computers, as well as multiple electrical modules, on a single board. I was in charge of developing the board and the electrical hardware design required for its integration. This computer-assisted system is regarded as a device with monitor. This concept raises the hurdle of the safety standard test criteria. It was very difficult to take measures and optimize the entire design. Thanks to the cooperation with the external certification test center for long periods of time, we could give it shape.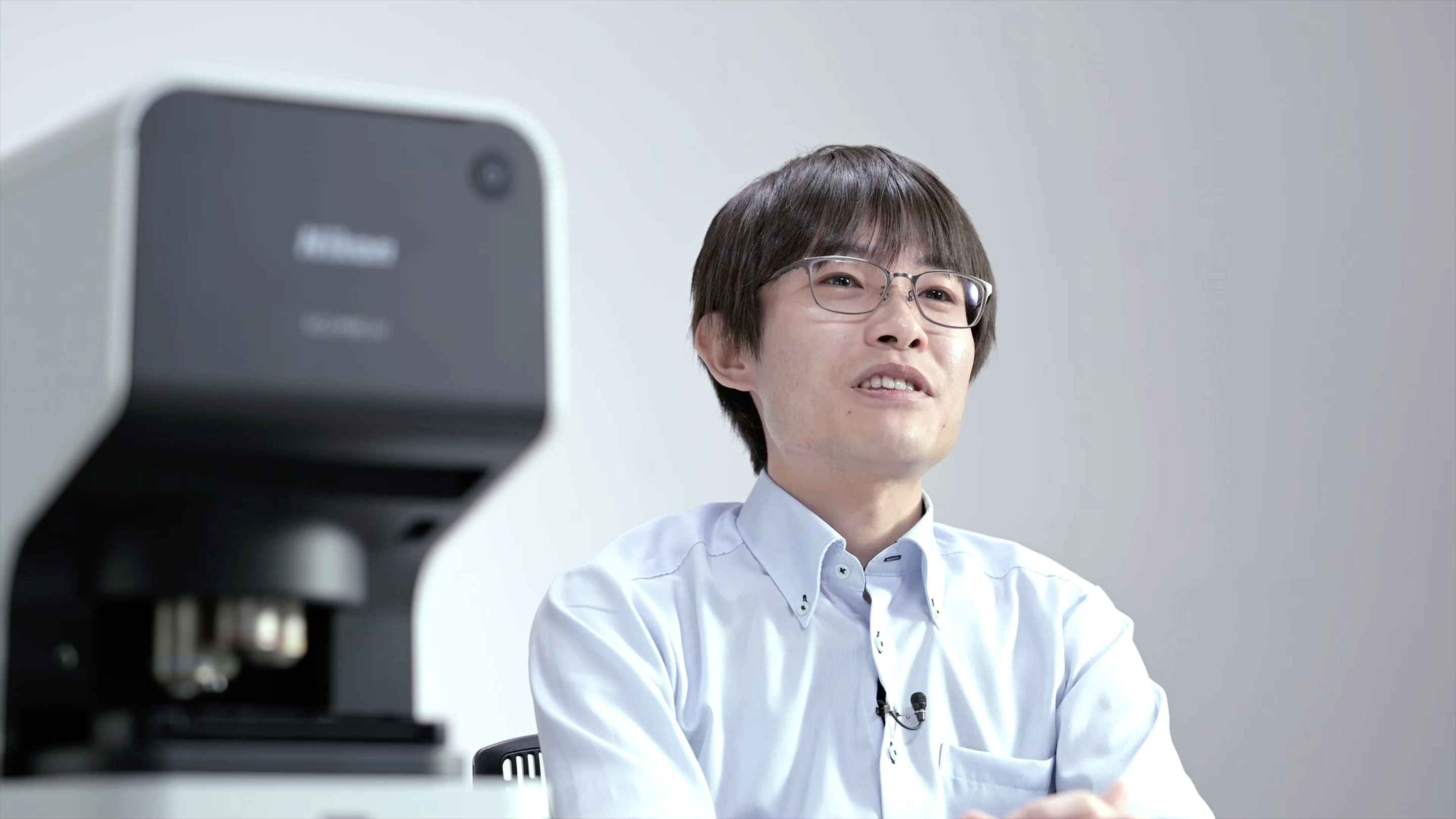 Murai: In the software development that I was in charge of, it was difficult to formulate the development process for medical devices and to reach a conclusion at its initial stage. It was also hard to determine the life cycle of the product. This was the first time for the Healthcare Division to adopt a remote-controlled cloud system. It was indeed a new challenge, and we made a lot of effort studying the operation method and feasibility. The embedded software is also a long-awaited new development. Many things were first for me. The project turned out to be worthwhile.
What do you think about your experience with the ECLIPSE Ui?
Odani: I was impressed by the words of my senior when I joined the company: "I want to establish a business model that is continuously close to customers through medical device development." I have been moving forward to realize it. Looking back at a time when we were far from the healthcare business, ECLIPSE Ui is an important milestone. It makes us proud of ourselves as the "Nikon of medical devices." I would like to continue to challenge for the world of medical care and grow into a major player of medical devices in the near future.
Watanabe: In the past, I thought that medical device development would be bound by constraints. When we started working on it, however, we realized that we could materialize it based on our clarified logic. That said, ECLIPSE Ui is a challenge in a new field. As mentioned above, it was difficult at first to clarify the logic of the product concept.
Suzuki: I had the impression that medical device development process would be complicated. Certainly, I had noticed the importance of the order of specifications and drawings, for example. I was able to complete the project by following the process as it should be. In other words, the development process for medical devices was, in principle, the same as with other ones.
Iwama: From the early development stages until now, our modes of thought have changed. They include design for higher safety and quality, validation, and document tracing. In particular, the way of thinking about electrical hardware design to comply with safety standard tests has changed significantly.
Murai: In medical device development, we had to change the processes we had experienced up to that point. I was worried about whether we could stay the course. The release of ECLIPSE Ui gave me the opportunity to accept again that even big obstacles can be overcome. In addition, I have changed the way of thinking about development. In terms of safety and risk, I now think that medical devices should be "safe-to-use products" rather than "products with multiple convenient functions".
Ohara: In a good sense, I have not changed my mind before and after development of the ECLIPSE Ui. Even in new fields, if you stick to "doing what you have to do", you can open the way.
What are your expectations for the ECLIPSE Ui?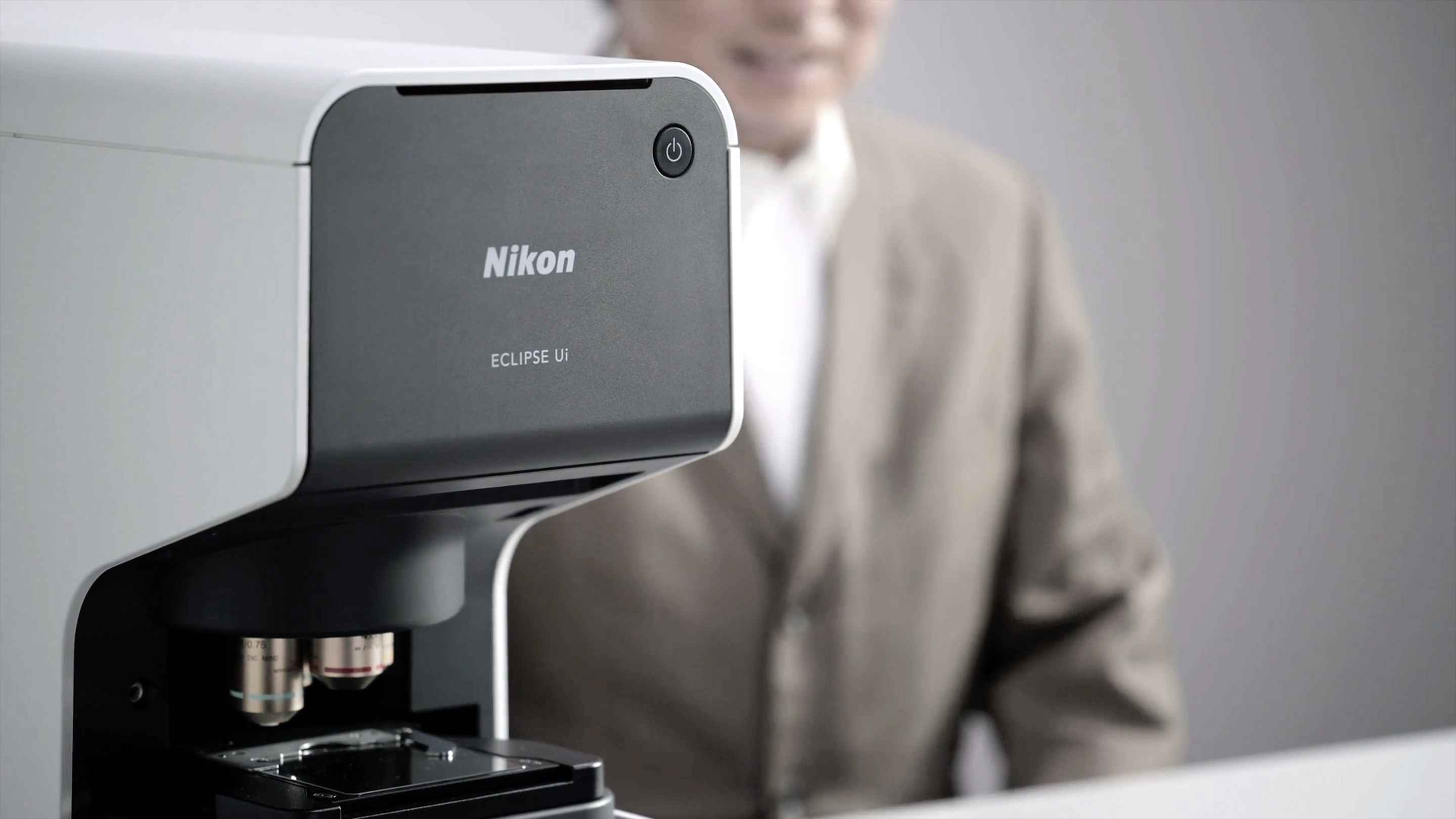 Odani: I am involved in developments with the wish to be a front person for Nikon's more than 100-year history. At the conference, I have got the words "Welcome back to pathology. We have high hopes!" . We count on you!" I can't forget those expectations.
In the field of pathological observation in the future, we will see the advancement of methods and technologies for the progress of treatment, and we will face the shortage and increasing burden of pathologists. Therefore, we took some steps: expanding our perspective from the device itself to the quality and efficiency of work; giving top priority to pursuing reliable quality as a medical device; digitizing the observation environment; building up network-supported solutions.
Hopefully, ECLIPSE Ui is a very good opener to increase our presence in the field of pathological observation, thereby contributing further to patients and their families. Nikon will become a bigger brand and truly sought after by society. With such visions in mind, we will continue to work for better medical devices.
What is your outlook for medical device development for the future?
Watanabe: In Japan, there is a serious shortage of pathologists. The workload per pathologist would increase, and their average age would gradually increase. Therefore, we would like to continue to develop medical devices that will reduce the burden of pathologists and cytotechnologists as much as possible.
Suzuki: For the future, I believe that reliable medical devices could be used automatically with intuitive operation. This will become a trend. With that in mind, I would like to contribute as much as possible to the field of mechanical design.
Murai: Until now, Nikon has been providing products for medical research and development. But ECLIPSE Ui will be used in actual medical settings. With the device in wider use, it will be necessary to focus on products for who to use a product and what to use it for. This product is a medical device, so we will not forget the sense of mission "for patients" and "for better medical care". In so doing, we would like to develop products that meet the needs of workplaces.
Ohara: In addition to Nikon's short-term growth in the next few years, I would like to develop products that incorporate the wishes of people and patients in the medical field from a long-term perspective. Hopefully the recognition of "Nikon of medical devices" will prevail in the future.
Iwama: In the start of development of ECLIPSE Ui, we decided to use a camera that is time-proven in our imaging product business, and worked to ensure its quality. It could be said that this medical device is the brainchild of the expertise of Nikon. Besides, we are strengthening parallel orders as a risk-hedging strategy against the recent semiconductor shortage. And we are considering alternatives to long-lead key devices. When the device is used widely and as expected in pathological testing sites, this challenge will be the mental food for our future developments.
Odani: The release of ECLIPSE Ui is just an admission ticket for Nikon to pathological observation area. That's the way I see it. In order to establish it as a new category, we must continuously develop value-added services with network functions. And as a driving force for our healthcare business, it is necessary to share ideas and wisdom company-wide.
What is required of these moves is an attitude of "continuity is power" and a commitment to the mission of "contributing to people's health through business." The most important thing is to challenge any situation enthusiastically, for the company and its people, to earn the trust and support of customers. I believe that this will revitalize medical care, and Nikon itself.
What do you think about Nikon's medical device development?
Odani: With the concept of ECLIPSE Ui, we visited the Pharmaceuticals and Medical Devices Agency (PMDA) of the Ministry of Health, Labour and Welfare for consultation. They expressed the view "Let's create a new classification for ECLIPSE Ui."
In this way, it was rare that our newly developed product had created a new category. Even in the medical device manufacturing sector where I worked before. However, the staffers who had no or little experience in developing medical devices have accomplished this. This is, now I realize, the power and commitment of Nikon to medical devices.
Note: The institutions and job titles listed with each researcher reflect their affiliation at the time of the interview.