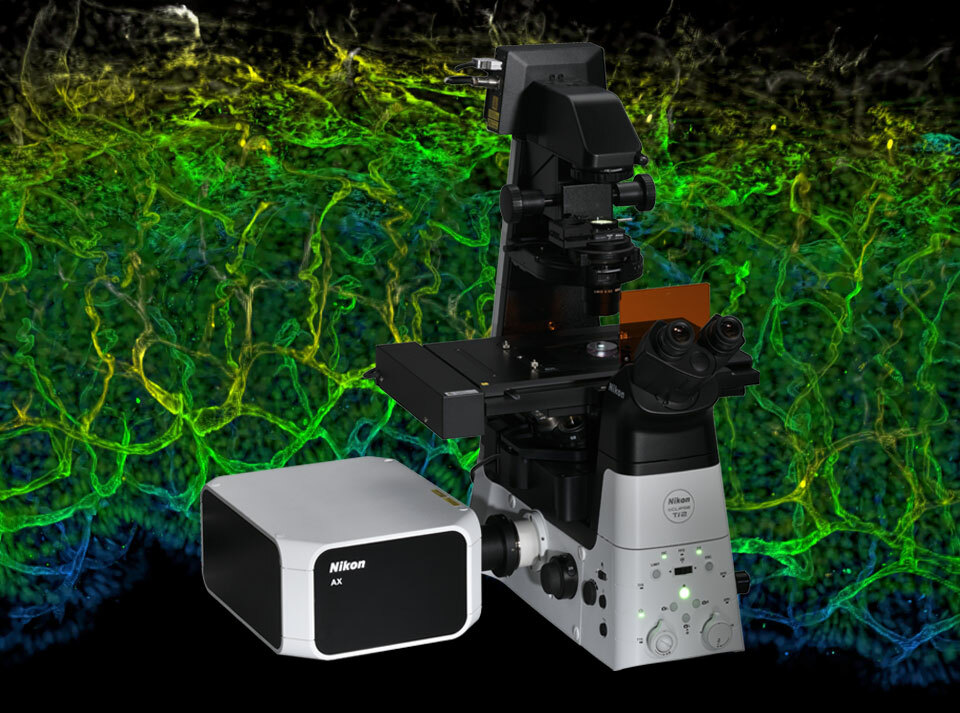 Dec 9, 2021
9:00 am EST / 2:00 pm GMT / 3:00 pm CET
Speaker:
Adam White, Ph.D., Nikon Instruments Inc.

Advanced Microscopy Product Manager, Nikon Instruments Inc.
With the design of the AX confocal, Nikon focused on the little things. We believed that the sum of these improvements would deliver a significant leap in instrument performance. In this presentation, a few of these optimizations will be described in detail with a focus on how this redesign might change the way we use a point-scanning confocal.
Presented by: