Nikon Announces the World's First Integrated Cell Incubation and Monitoring System
Oct 13, 2006
Nikon's New BioStation IM Delivers Long Term Time-Lapse, Live Cell Imaging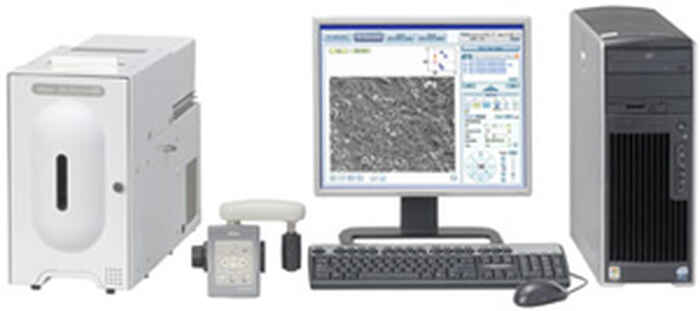 Nikon Instruments Inc., a leader in the development of advanced optical technology, today announced a new generation of live cell imaging microscope systems. The BioStation IM, is a compact cell incubation and monitoring system that allows users with minimal microscopy experience to conduct live cell imaging locally or by remote operation over a public or private network. The BioStation IM provides a system for managing, observing and recording cell growth, morphology, and protein expression in culture by providing consistent environmental control of temperature, humidity and gas concentration.
"Nikon's BioStation IM is a fantastic way for researchers in re-generative or clinical medicine, drug discovery or bioresearch to observe and study cell growth using long term time lapse techniques, without a steep learning curve or complicated system component integration, either from the laboratory or from remote locations," said Stan Schwartz, vice president Nikon Instruments. "The BioStation IM provides simple setup and operation, coupled with long duration time lapse imaging providing incredible cell viability."
Research indicates epigentic changes may be induced spontaneously in cells in response to adverse environmental factors. Good cell growth conditions depend on consistent environmental control of temperature,humidity and gas concentrations. Typically studies of this kind have been routinely difficult to accomplish due to the expense and sophisticated systems required to maintain the cells and keep them in focus over a long period of imaging. Challenges regarding fluorescence excitation phototoxicity and the need for complex integration of the microscope illumination and stage positioning have relegated these investigations to experts in multi-dimensional microscopy techniques. The BioStation IM eliminates these issues as it is a fully integrated, self contained system design to accomplish these tasks in a compact, simple to use system cost effective solution.
The BioStation IM has a very small footprint with a vibration damping chassis and features simplified system integration to deliver high performance imaging. The design of BioStation has eliminated thermal and mechanical drift, ensuring stable environmental controls and drift-free focusing for outstanding imaging results. The product supports multi-dimensional setup for X, Y, time, phase contrast imaging and multi-channel fluorescence. An internal motorized stage supports X, Y and Z dimensional movement. A high performance cooled scientific grade CCD digital imaging camera is incorporated to provide excellent time-lapse image sequences, easily databased for immediate review and analysis even during a continuing experiment. A unique optical system delivers high resolution images with magnifications of 20X, 40X and 80X with a numerical aperture of NA 0.80 with glass bottom dishes or 10X, 20X, 40X magnifications with a numerical aperture of NA 0.50 for plastic bottom dishes.
Dedicated BioStation IM software ensures easy operation of the product, allowing the user to select live observation, time-lapse settings, or an option to review saved time-lapsed images. Users can select and adjust environmental settings, magnifications, fluorescence wavelengths and select X, Y and Z viewing dimensions in phase contrast or wide field Epi-Fluorescence modes.
Major applications for the Nikon BioStation IM include clinical medicine where researchers can determine the optimum selection of anticancer drug combinations; re-generative medicine for stem cell culturing and cell differentiation; biotechnology based drug development and toxicology studies; drug discovery safety testing; biotechnology research involving genome and proteome initiatives; and traditional bioscience research using multi-channel fluorescence and time lapse image recording.