Nikon offers a number of free materials for download, including popular NIS-Elements viewing software, application notes and e-books.
Software/Firmware Downloads
NIS-Elements Viewer

NIS-Elements Viewer is a free standalone program to view image files and datasets. It offers the same powerful view and image selection modes as the NIS-Elements core packages: Volume View with 3D Rendering, Tile View for Time, Z and Multipoint datasets, and Slice View for Z and Time datasets. The NIS-Elements Viewer also has the same look and feel as the NIS-Elements core packages. For example, calibrations, and binary layers (thresholded objects) created in the core package also port over to the NIS-Elements Viewer. In addition, image header information and experimental information such as time interval, Z step and device parameters are accessible (Windows version only). Saving ND datasets to TIFF files is also built into the NIS-Elements Viewer.

Application Notes
High-speed, high-resolution 3D imaging using resonant scanner and Denoise.ai

High-Definition Imaging of Mouse Neuromuscular Junction Using a Resonant Scanner

Localization analysis of RNA polymerase I using a super-resolution microscope and cluster analysis function

3D enhanced resolution confocal imaging of cortical excitatory mouse neurons uncovers dendritic spinule subsets differing in dynamics, regulation, and function
---
User Notes
ECLIPSE Ti2-U IVF Customer Interview

Dr Yohei Yamauchi: How do viruses break into cells?
---
Ebooks
'How deep learning is used within microscopy' From Science and Nikon Instruments Inc.

'Smarter imaging: Gaining more from your microscopy experiments' From Science and Nikon Instruments Inc.

'Sharper images: Exploring confocal and superresolution microscopy' From Science and Nikon Instruments Inc.
---
Safety Data Sheets
Immersion Oil
Other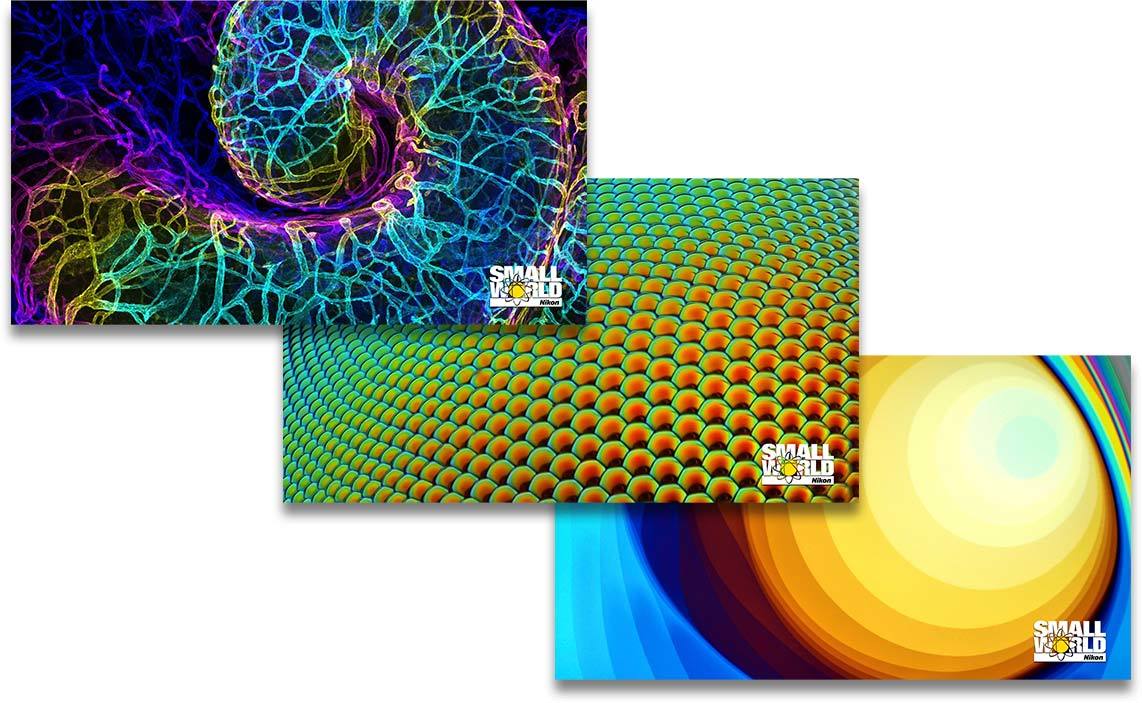 Virtual Meeting Backgrounds
We've curated a selection of Nikon Small World Competition imagery to serve as backgrounds for your video conference calls. Feel free to download your favorite backdrops and use on your next virtual meeting.