We are closely monitoring the situation with COVID-19 (coronavirus) and following the guidance of the Centers for Disease Control and Prevention (CDC) and federal, state and local health authorities. Learn more about the measures we have put in place.
Nikon offers a number of free materials for download, including popular NIS-Elements viewing software, application notes and e-books.
Software/Firmware Downloads
NIS-Elements Viewer

NIS-Elements Viewer is a free standalone program to view image files and datasets. It offers the same powerful view and image selection modes as the NIS-Elements core packages: Volume View with 3D Rendering, Tile View for Time, Z and Multipoint datasets, and Slice View for Z and Time datasets. The NIS-Elements Viewer also has the same look and feel as the NIS-Elements core packages. For example, calibrations, and binary layers (thresholded objects) created in the core package also port over to the NIS-Elements Viewer. In addition, image header information and experimental information such as time interval, Z step and device parameters are accessible (Windows version only). Saving ND datasets to TIFF files is also built into the NIS-Elements Viewer.

Application Notes
Super-resolution imaging of double-stained neurons using DNA-Paint

3D Super-resolution imaging of localization of H3K27me3, Lamin AC and DNA

The Secret Inside Flowers - Imaging Inside Plants Using ClearSee Clearing Reagent

Highly accurate segmentation of cell areas based on DIC images using deep learning
---
Ebooks
'Smarter imaging: Gaining more from your microscopy experiments' From Science and Nikon Instruments Inc.

'Sharper images: Exploring confocal and superresolution microscopy' From Science and Nikon Instruments Inc.
---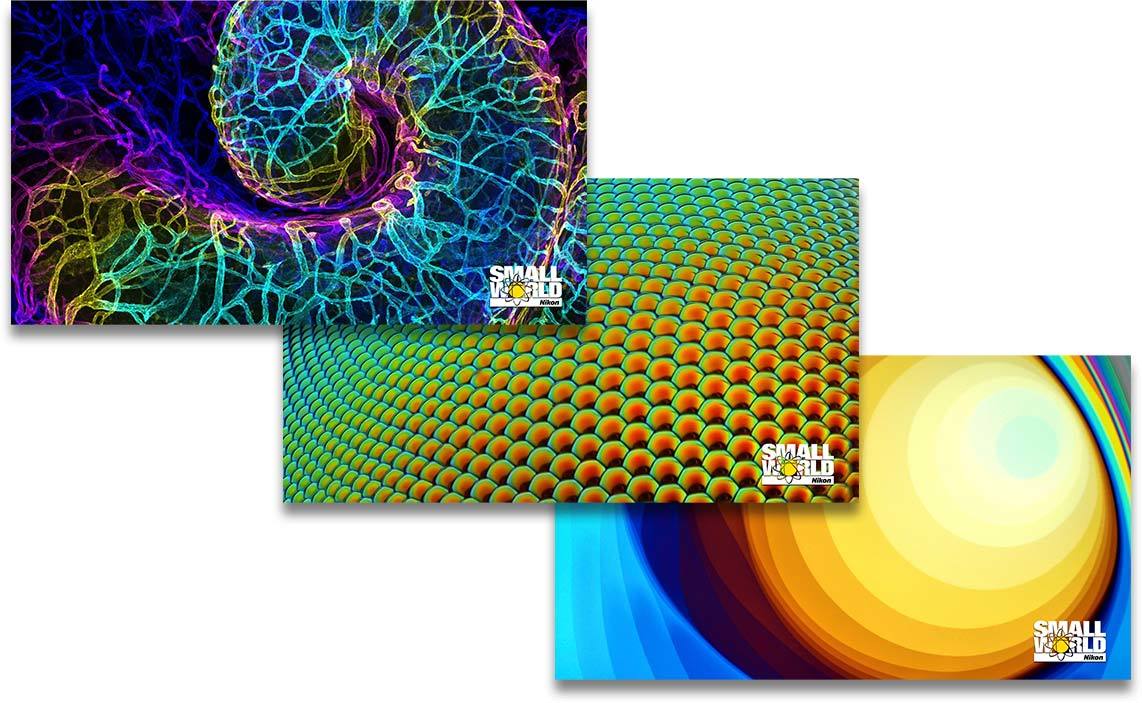 Virtual Meeting Backgrounds
We've curated a selection of Nikon Small World Competition imagery to serve as backgrounds for your video conference calls. Feel free to download your favorite backdrops and use on your next virtual meeting.