We are closely monitoring the situation with COVID-19 (coronavirus) and following the guidance of the Centers for Disease Control and Prevention (CDC) and federal, state and local health authorities. Learn more about the measures we have put in place.

Confocal Microscope System
Discontinued Replaced by AX / AX R
An essential instrument for the microscopy lab.
The C2+ confocal microscope is a basic model within the family of Nikon confocal products. The C2+ is designed as an essential microscopy tool for the laboratory, providing powerful and robust imaging capabilities. The high-efficiency scan heads and detectors, coupled with Nikon's unrivaled optics, provide superior confocal images. The high-speed galvano scanners, operating at rates of up to 100 fps*, enable even the fast-beating motion of cardiac muscles to be captured with precision. The system also provides simultaneous acquisition of three fluorescent channels plus DIC in a single scan. For research that requires spectral imaging capabilities, Nikon's C2si+ system provides dedicated spectral detector units in addition to the standard fluorescence detector units. The C2si+ system allows high-precision and high-speed 32-channnel spectral imaging or high-sensitivity spectral imaging. Built on a reputation of incredible stability and operational simplicity, coupled with superior optical technologies, the C2+ confocal system is the essential laboratory tool.
* with 8x zoom or larger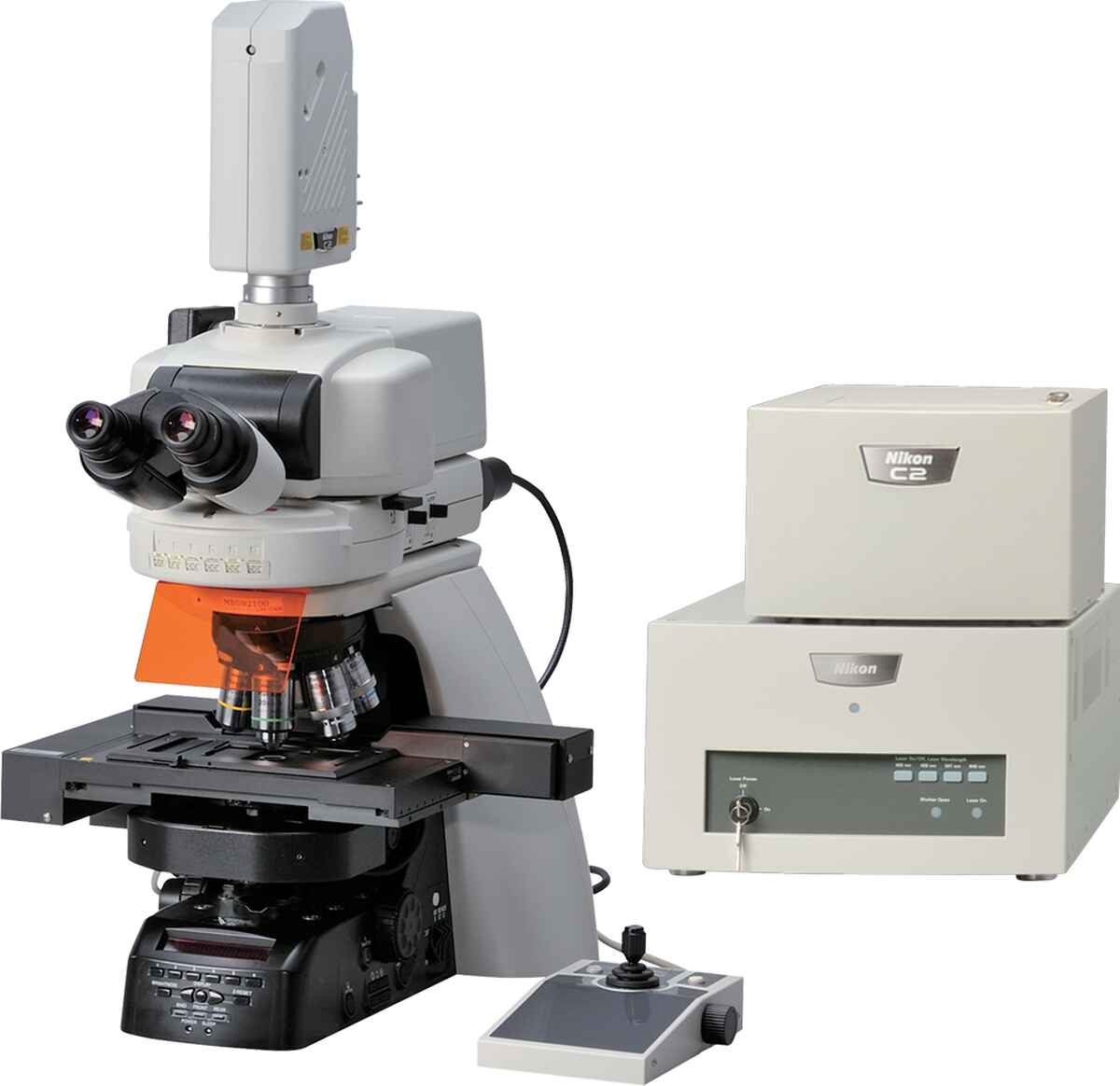 ---