We are closely monitoring the situation with COVID-19 (coronavirus) and following the guidance of the Centers for Disease Control and Prevention (CDC) and federal, state and local health authorities. Learn more about the measures we have put in place.


Macro Confocal Microscope System
Discontinued
Large field of view macro confocal imaging system.
The AZ-C2+ enables high-definition confocal imaging during macro observation as well as micro observation. Sharp, wide field of view images with incredibly high S/N ratios allow for imaging of whole-mount specimens such as embryos and large tissue slices that are commonly used in developmental and systems biology studies. Moreover, the AZ-C2+ offers a combination of low and high magnification objective lenses and a scanning zoom function, enabling continuous imaging from macro to micro with a single microscope. The macro in vivo imaging capabilities allow for the capture of confocal images that were previously not possible with traditional stereoscopic microscopes.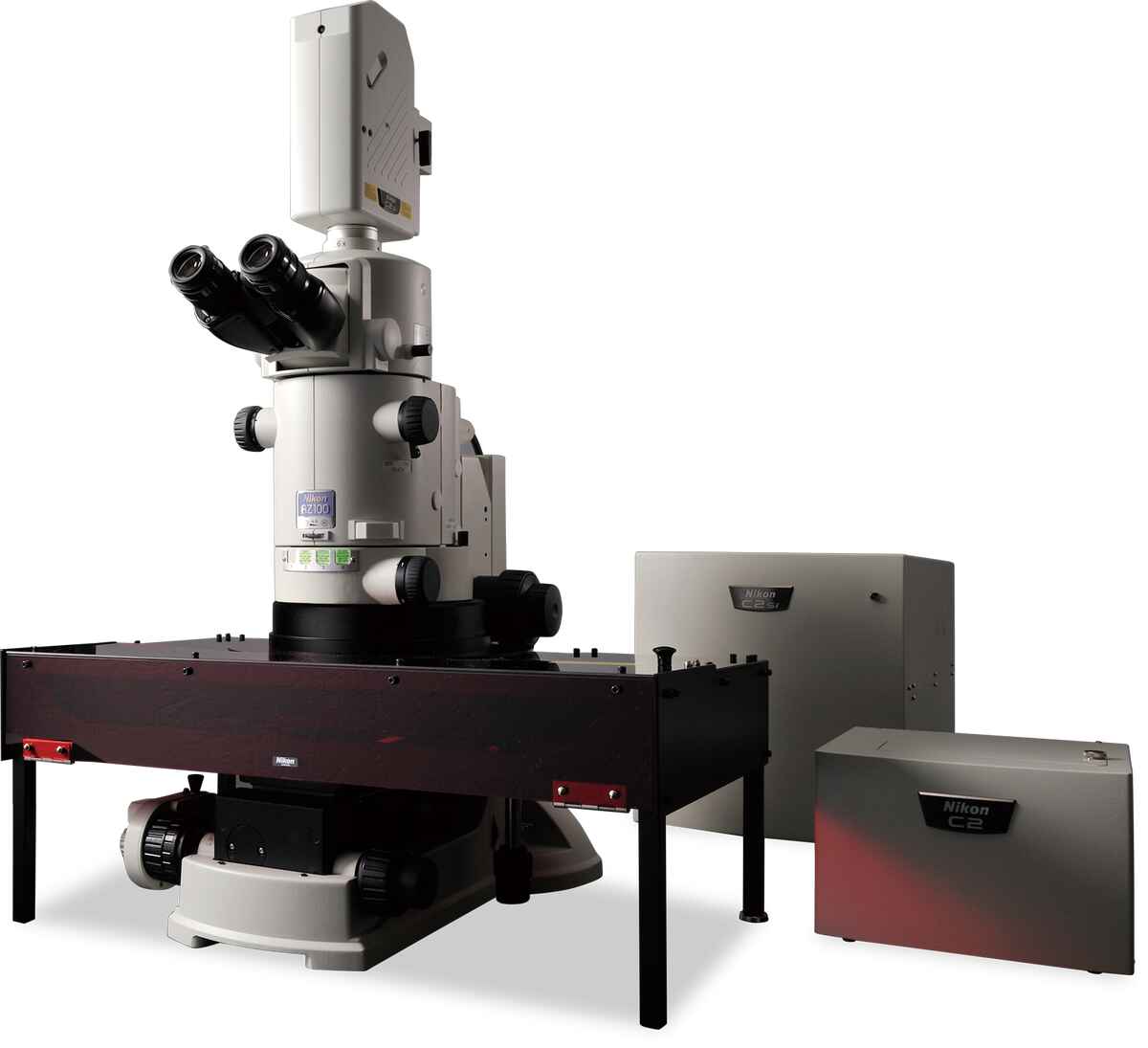 ---