University of California San Diego Opens Latest Nikon Imaging Center
Sep 20, 2018
Partnership connects local scientific community and empowers bioscience research with cutting-edge technology and access to Nikon specialists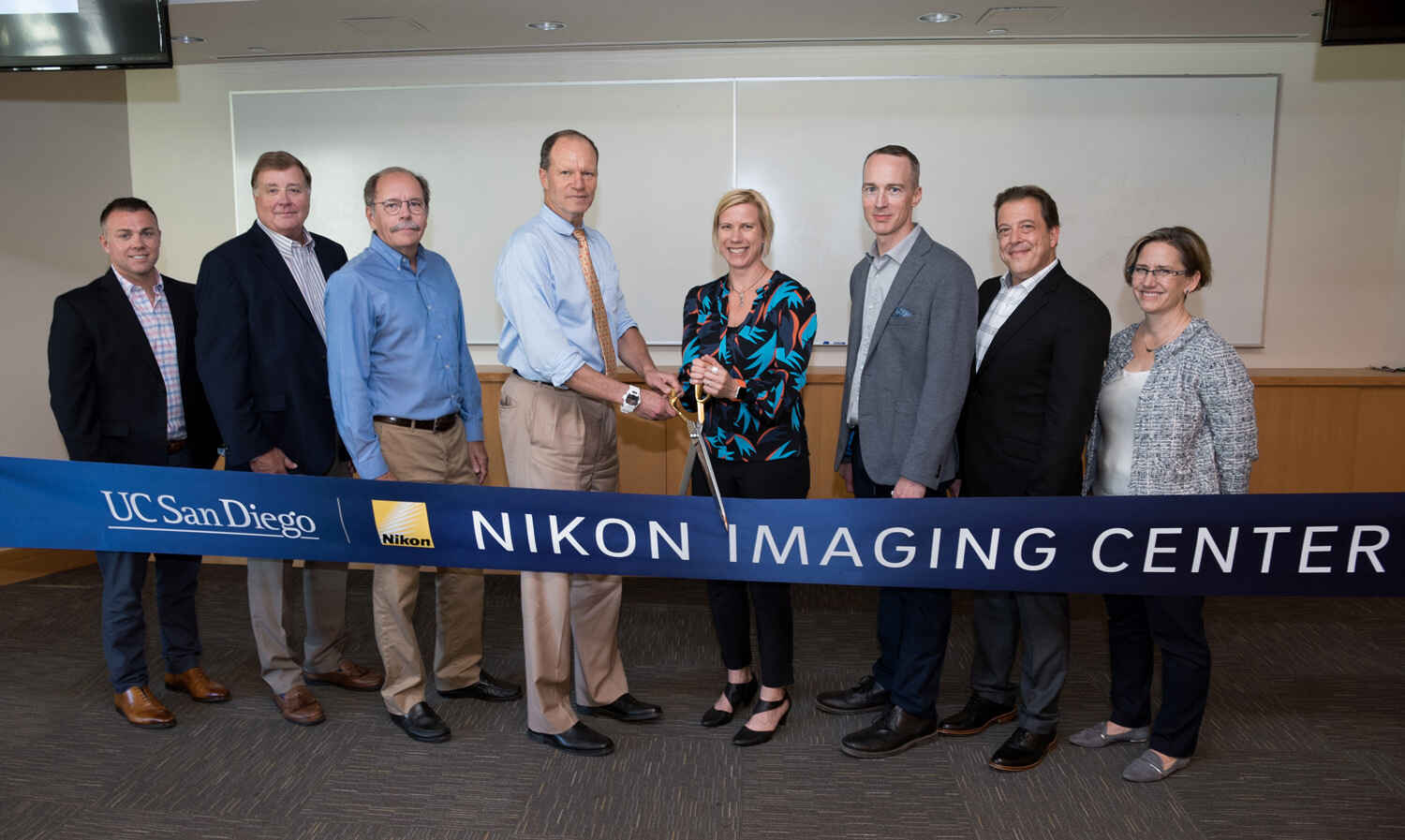 Nikon Instruments Inc. adds to its network of Nikon Imaging Centers with the latest opening at the University of California San Diego (UC San Diego), one of the nation's leading universities in the scientific community.
This collaborative microscopy center provides researchers from UC San Diego and the local research and Biotech community with access to state-of-the-art microscopy and imaging equipment, while giving them a voice in future Nikon product development. The UC San Diego Nikon Imaging Center will serve as a learning and demonstration center for local biotech and pharma partners while also bringing educational opportunities to students and future STEM leaders.
"UC San Diego's partnership with Nikon is very exciting because it will enrich both the scientific research capabilities and educational activities on campus," said Samara Reck-Peterson, PhD, a professor in the UC San Diego School of Medicine Department of Cellular and Molecular Medicine and in the Division of Biological Sciences at UC San Diego, and a Howard Hughes Medical Institute Investigator.
The NIC at UC San Diego is located in the Leichtag Family Foundation Biomedical Research Building and includes a wide variety of cutting-edge imaging technology, including super-resolution, point-scanning and field-scanning confocal, high-content, total internal reflection fluorescence and wide-field fluorescence microscopes. Working with the center, Nikon will also provide expert technical consultation and support in every step of the imaging process from sample preparation to data analysis and publication.
"In addition to offering standard imaging techniques, the center has two microscopes that can image with what is called 'super-resolution,' which allows us to resolve structures with two to 10 times the precision that standard microscopes can achieve," said Eric Griffis, PhD, the center's director.
The NIC at UC San Diego is the third Nikon Imaging Center in North America, following facilities at Harvard Medical School and Northwestern University Feinberg School of Medicine. Globally, the list of Nikon Imaging Centers includes Kings College London, England; Curie Institute, France; Heidelberg University, Germany; Singapore Bioimaging Consortium; and Hokkaido University, Japan.
The collaboration between Nikon and UC San Diego includes more than $2.5 million in equipment and access to the latest product releases. Nikon will also work with UC San Diego to develop and enhance education efforts in imaging including training on light microscopy techniques and sample preparation.