ECLIPSE Ni Series
Upright Microscopes for Research
Accessories for extending the functionality of Ni
Accessories for Ni series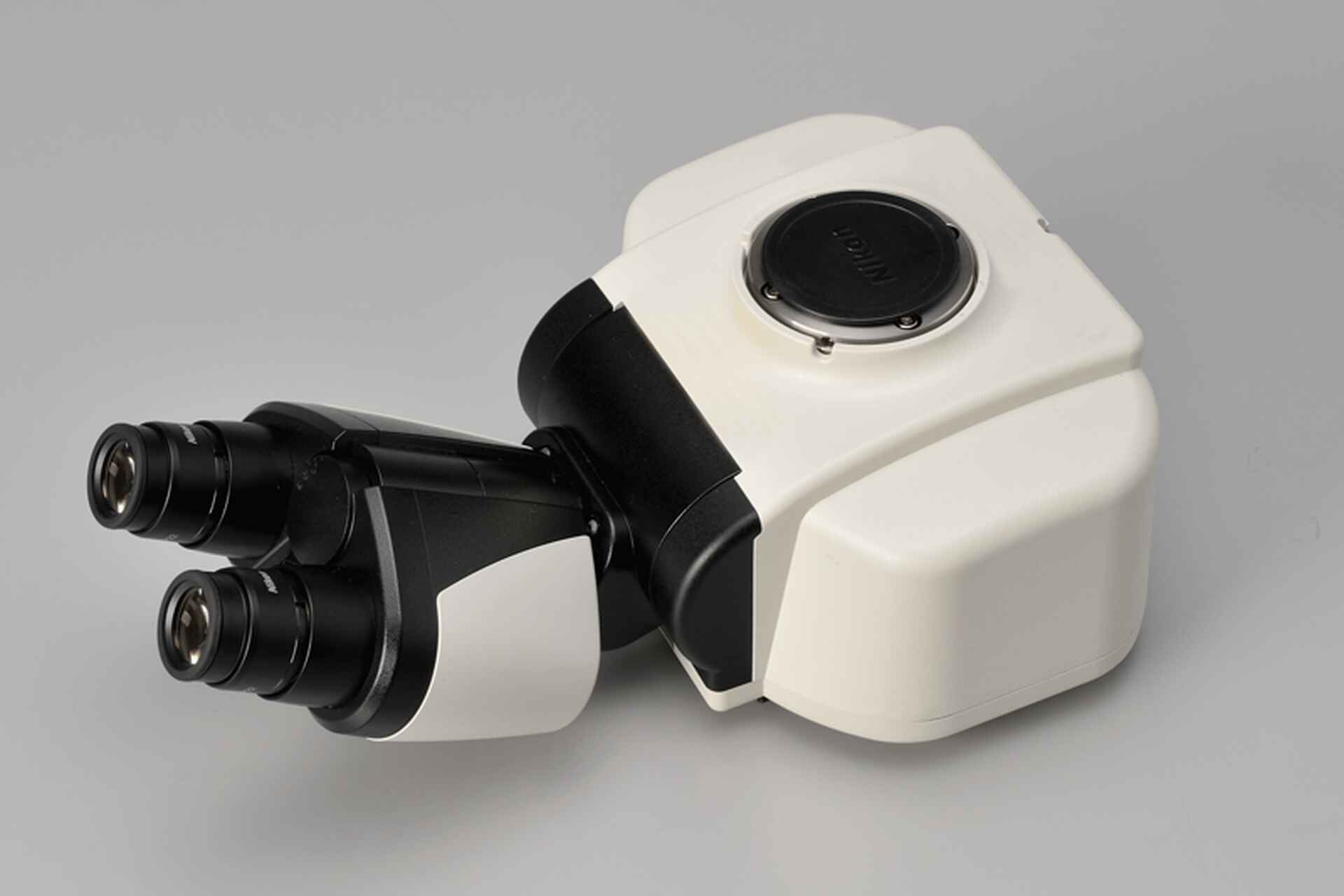 Motorized quadrocular tilting tube
Motorized changeover of optical paths is possible. Eyepiece inclination can be adjusted from 15° to 35°.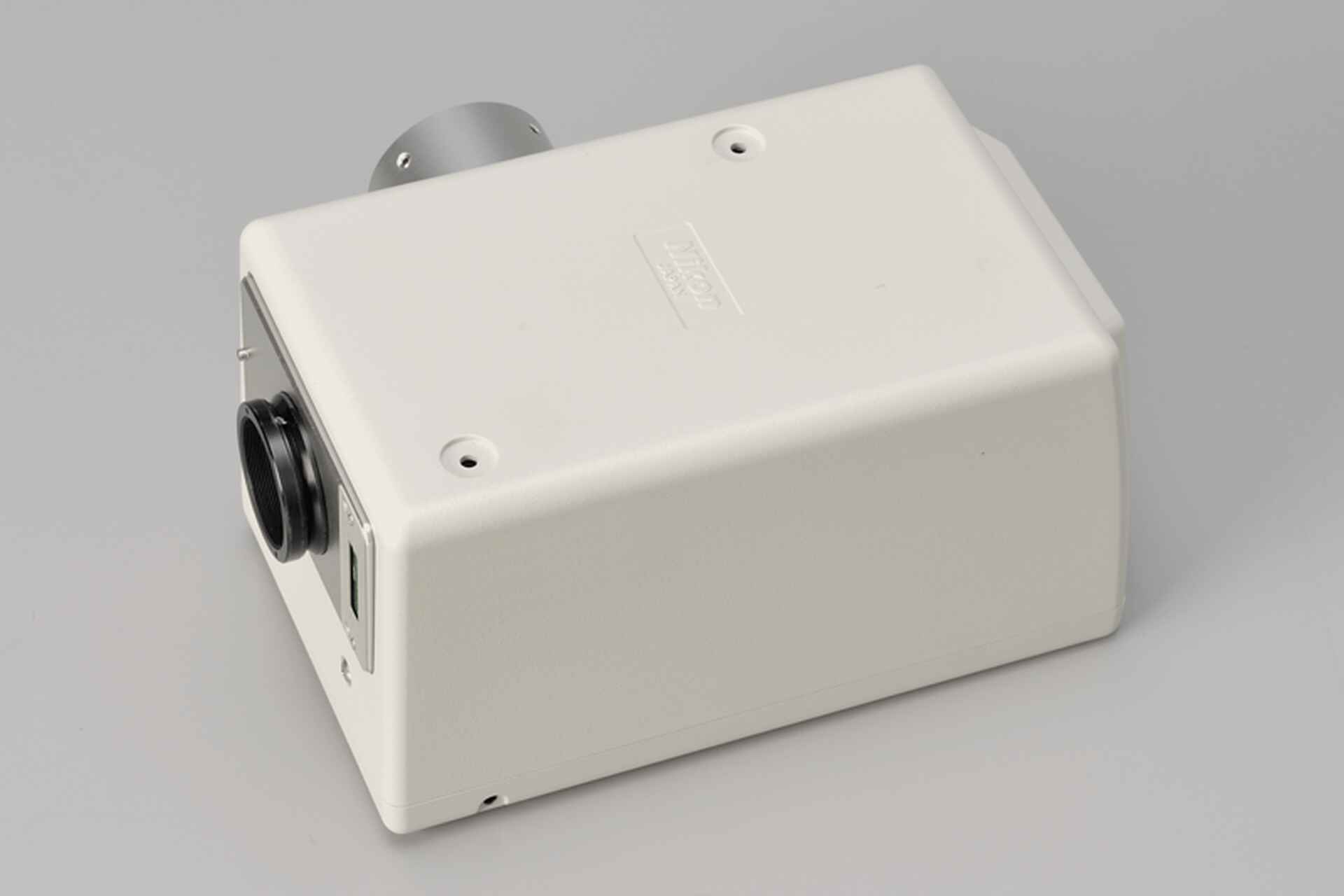 Motorized DSC zooming port
A digital camera can be mounted on the camera port. A motorized 0.6X - 2.0X zoom optical system is incorporated.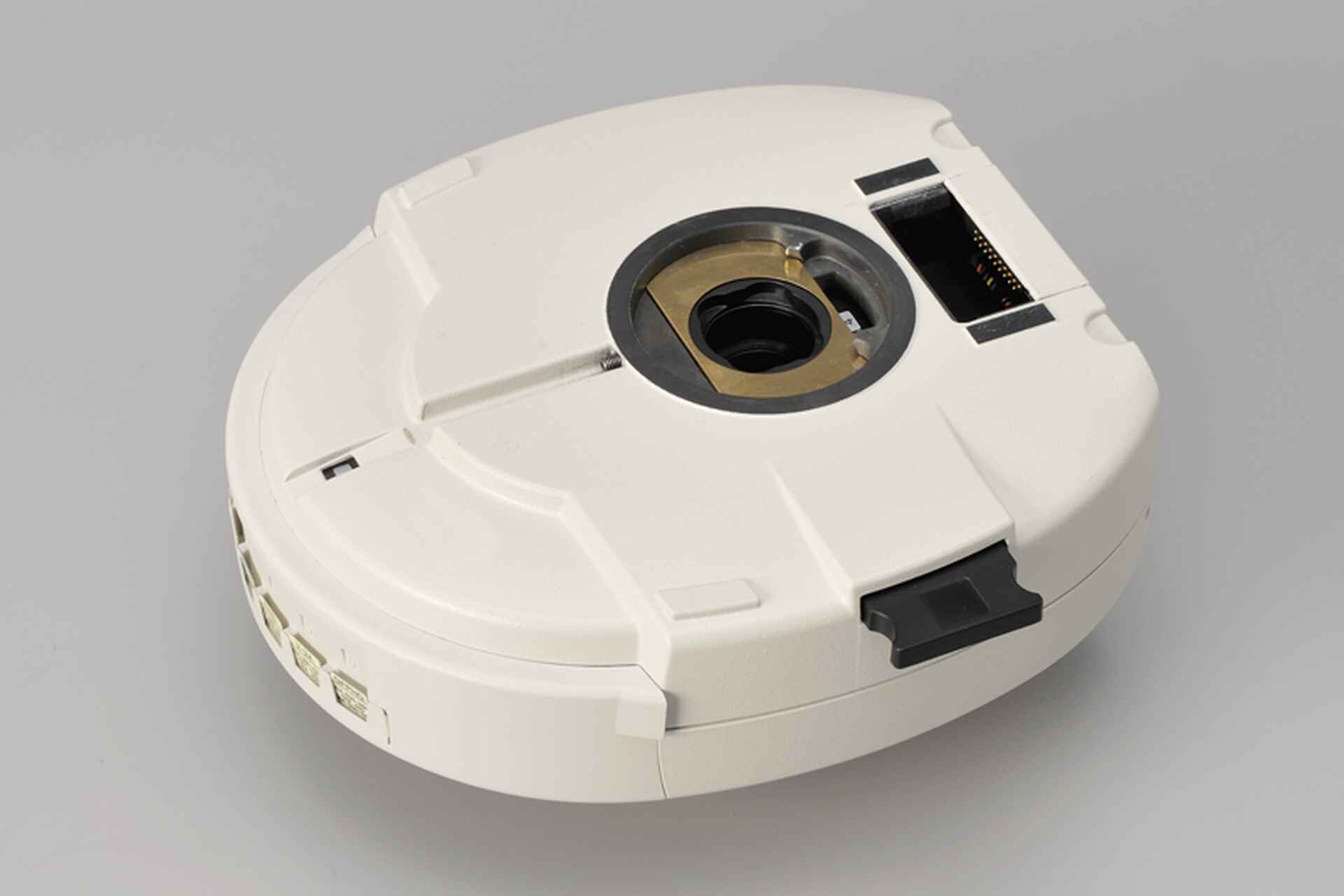 Motorized epi-fluorescence cube turret
Noise terminator provides high S/N ratio. Six filter cubes can be installed.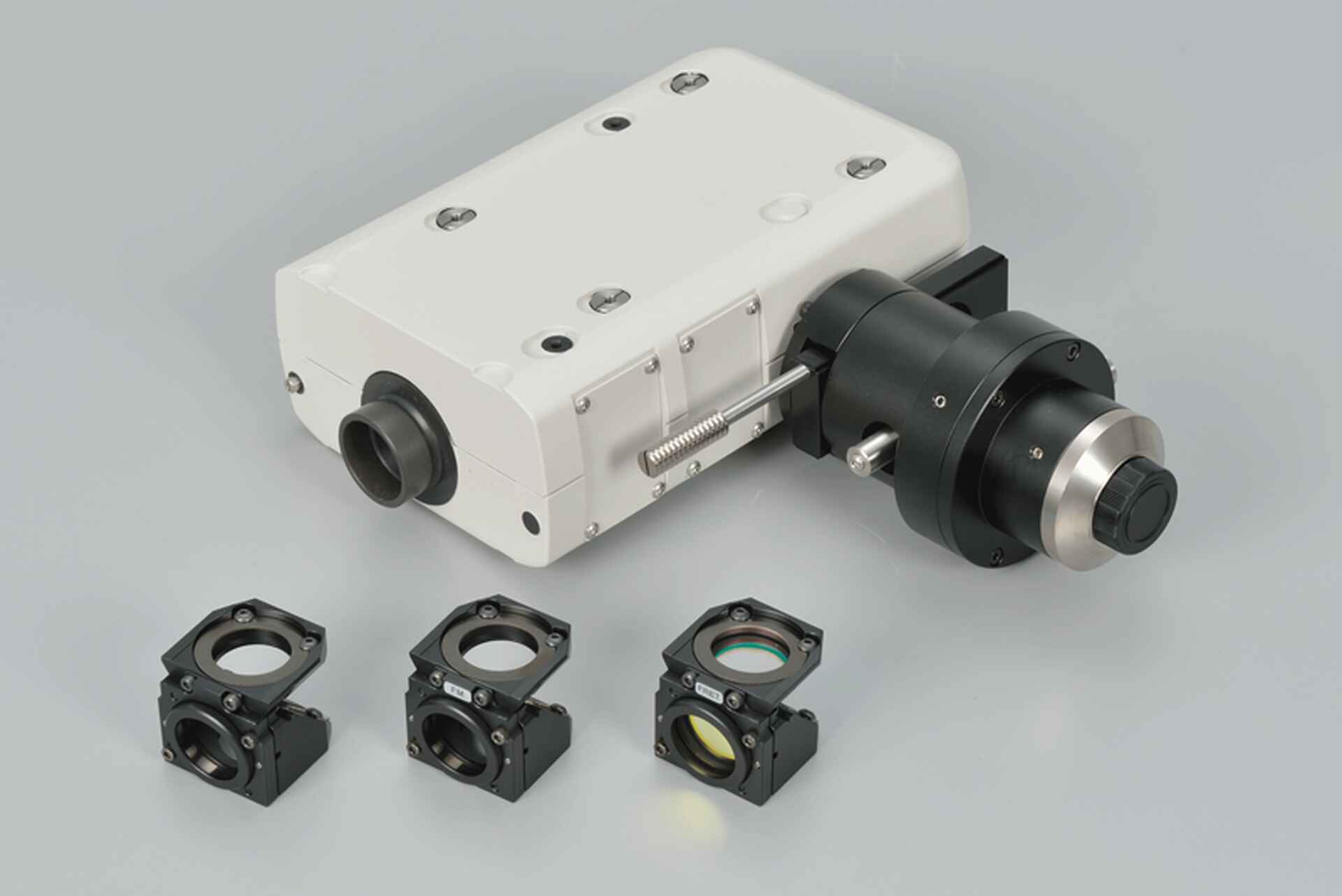 Back port unit
Enables simultaneous acquisition of images with two different wavelengths using two cameras.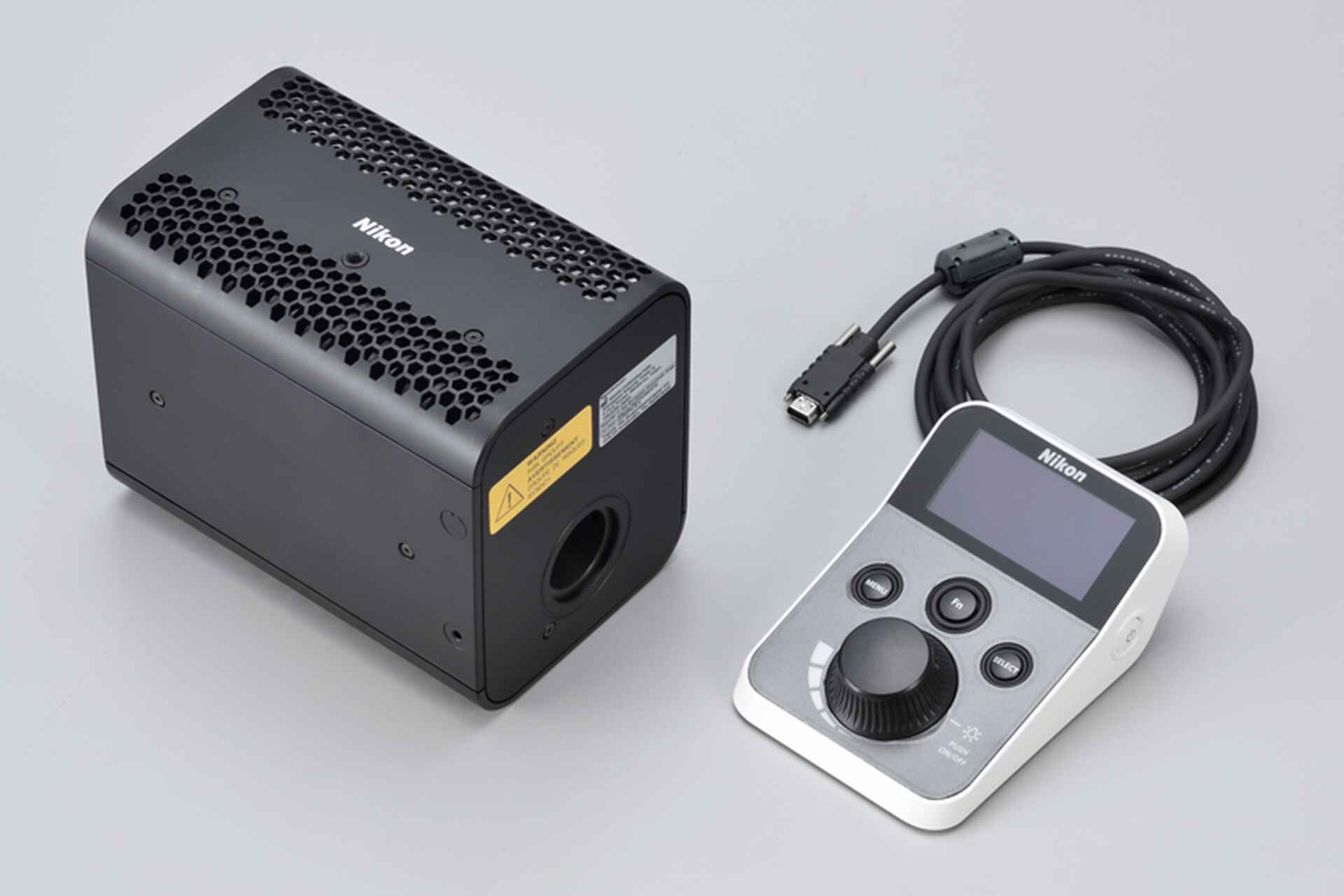 D-LEDI Fluorescence LED Illumination system
An LED light source for fluorescence observation that can be directly attached to an epi-fluorescence attachment in the same way as a lamp house.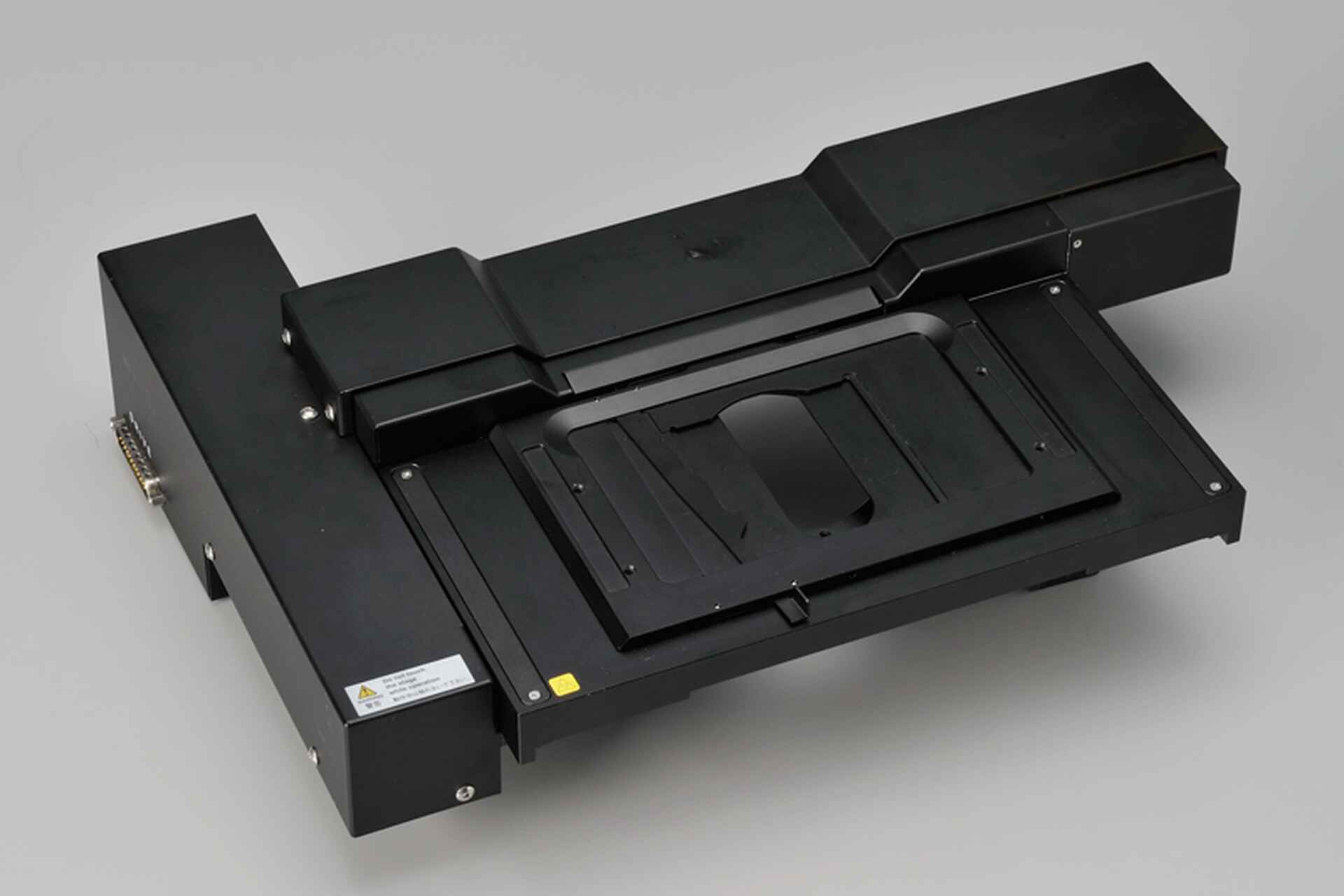 Motorized XY stage
Effective for applications that require highly accurate positioning, such as photoactivation imaging and FISH.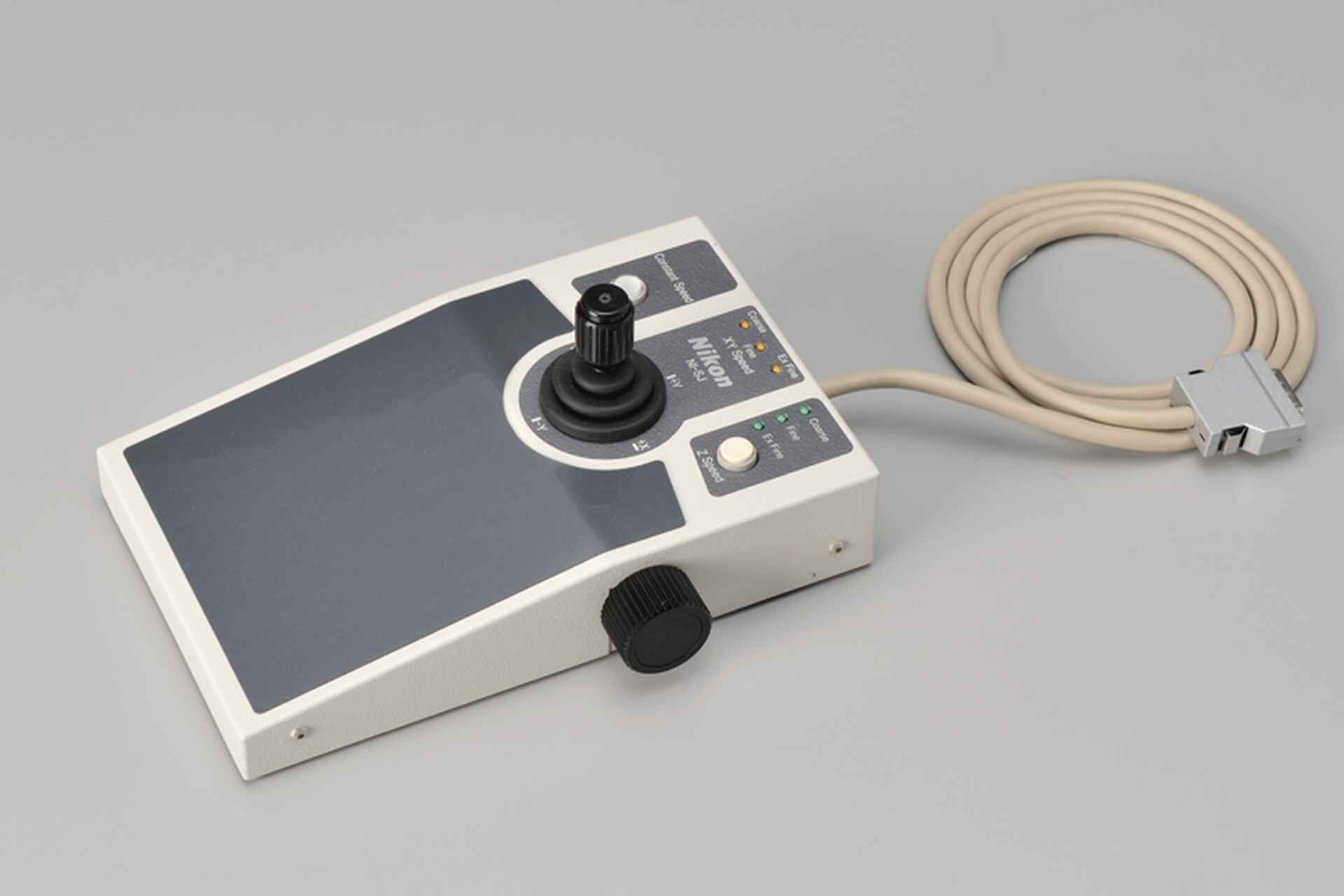 Joystick for motorized stage
Makes control of motorized XY stage possible.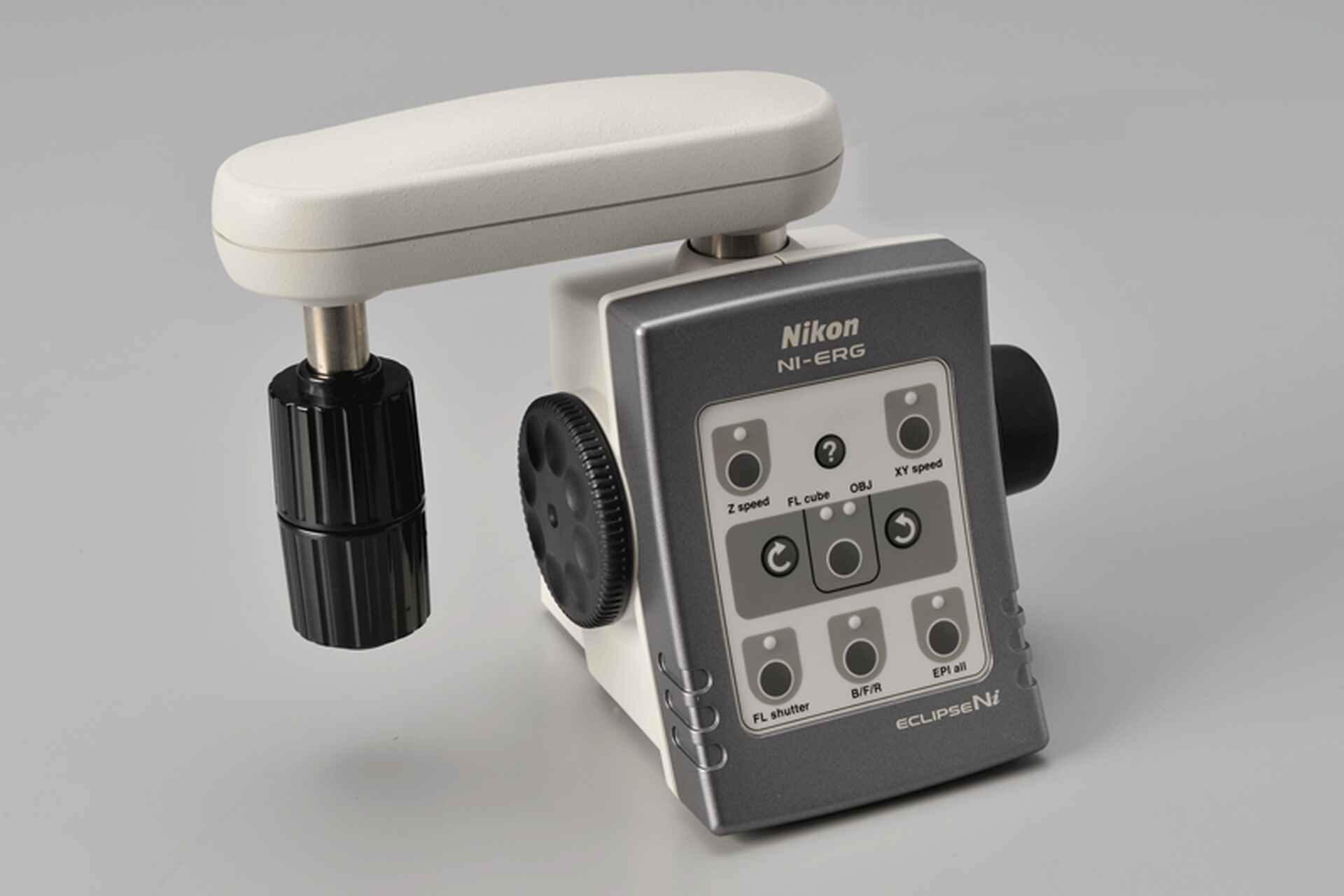 Ergo controller
In addition to motorized microscope operation, XYZ control of stage is possible with similar operational ease as that of an actual microscope.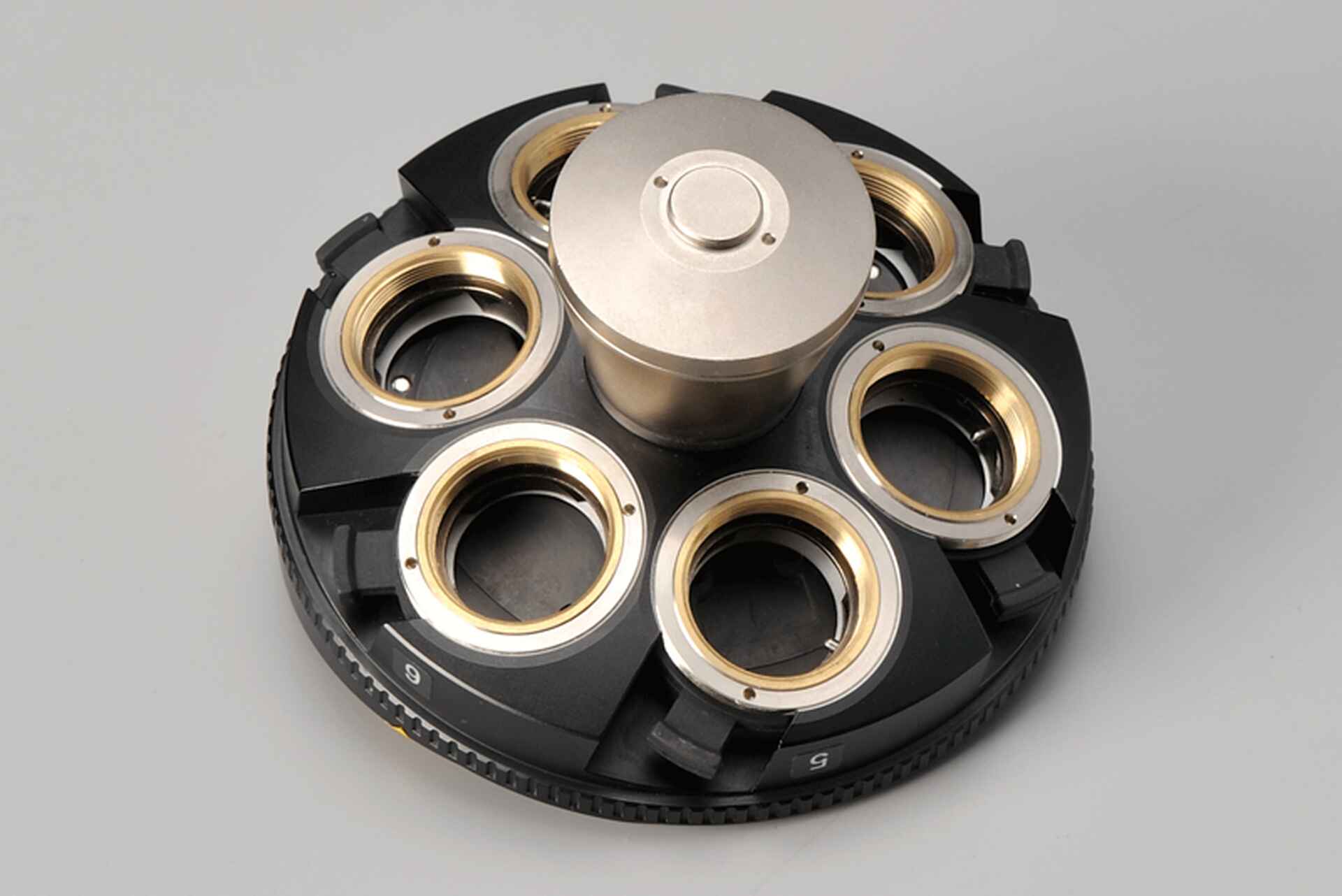 Motorized DIC sextuple nosepiece
Objective magnification is automatically saved along with the captured image. Built-in prism/analyzer plate slot.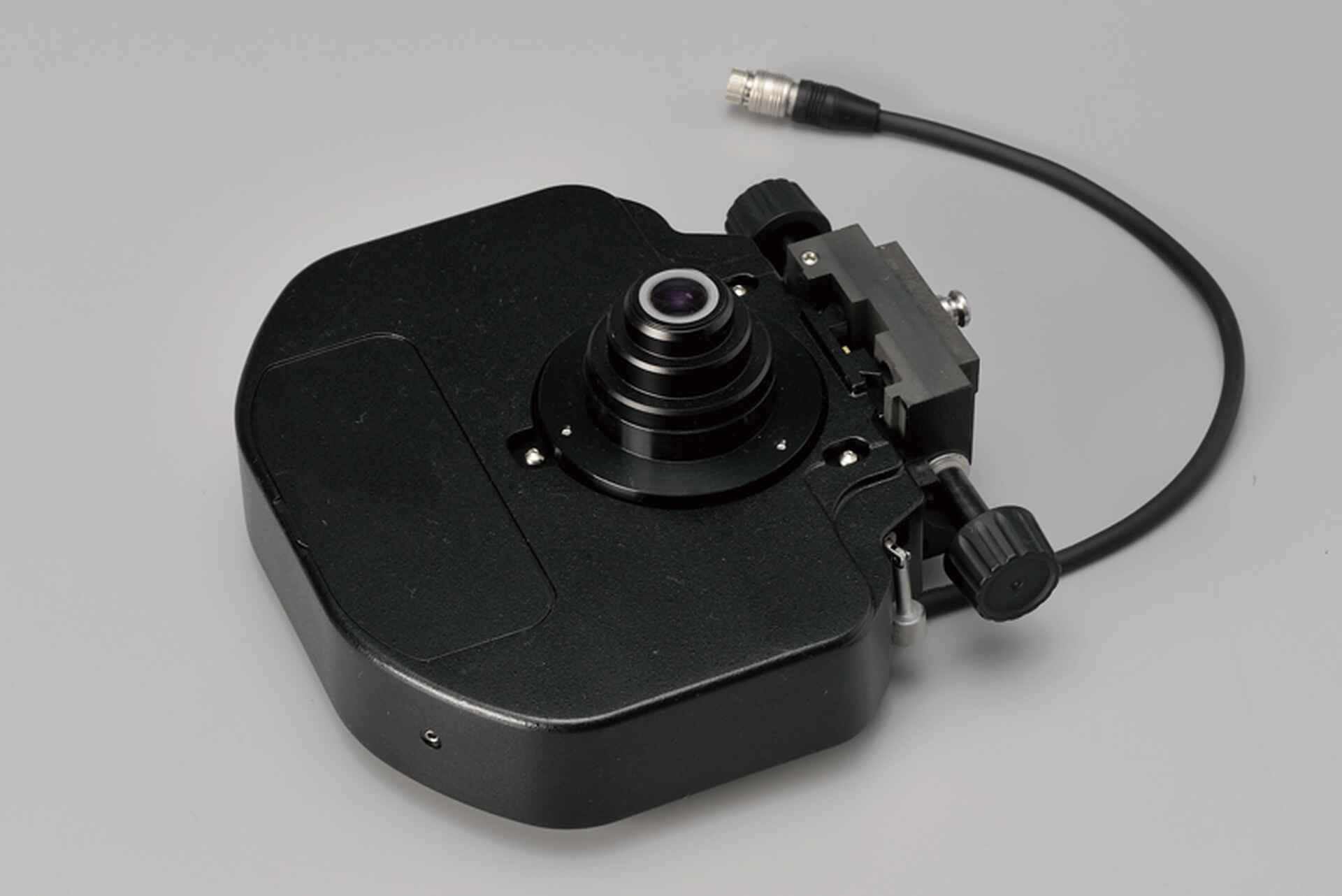 Motorized universal condenser Dry
High-speed motorized changeover of condenser modules for brightfield, phase contrast, DIC and simple darkfield observations is possible.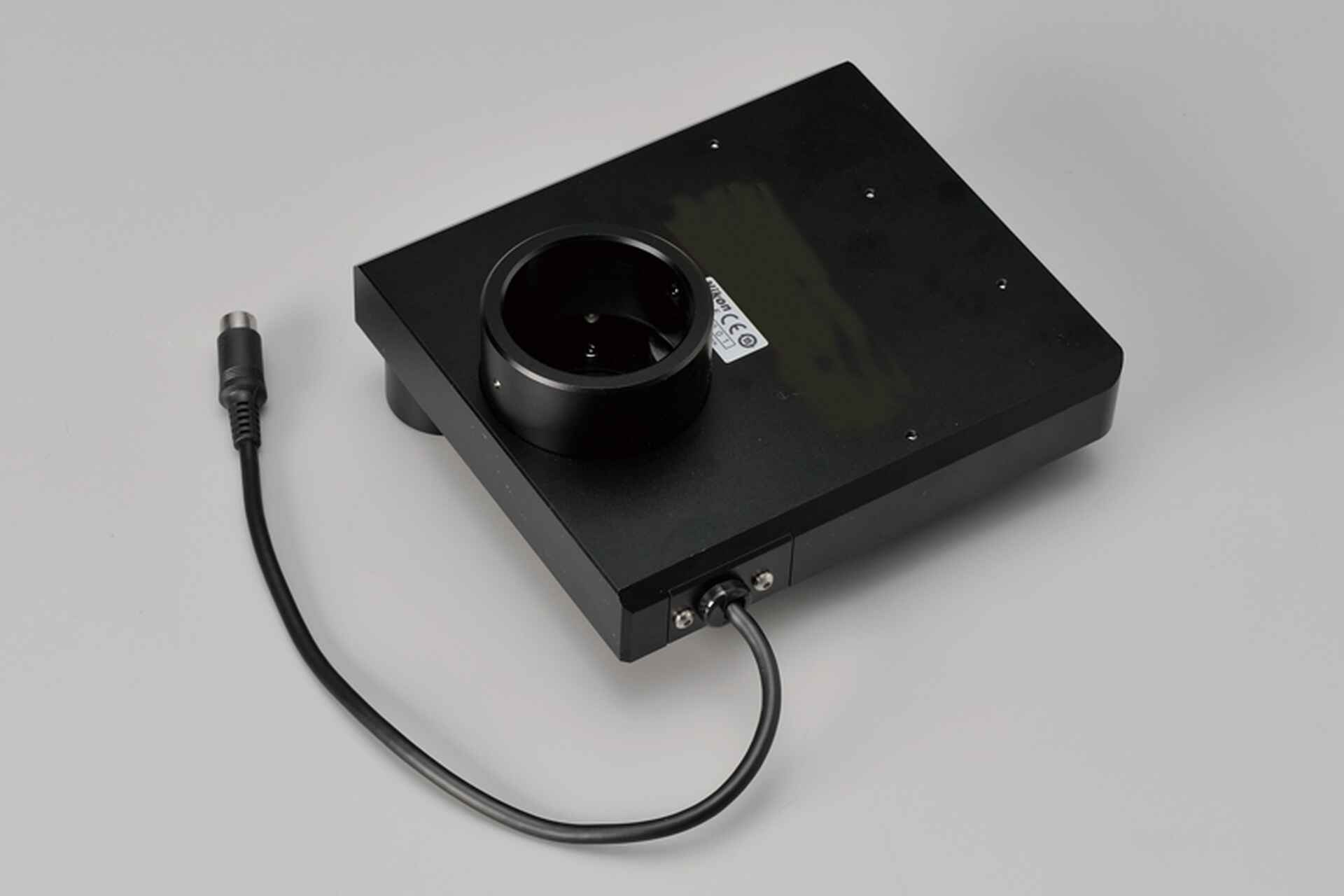 Motorized ND filter
Brightness is automatically optimized with the changeover of the motorized nosepiece. Motorized adjustment of desired brightness is also possible.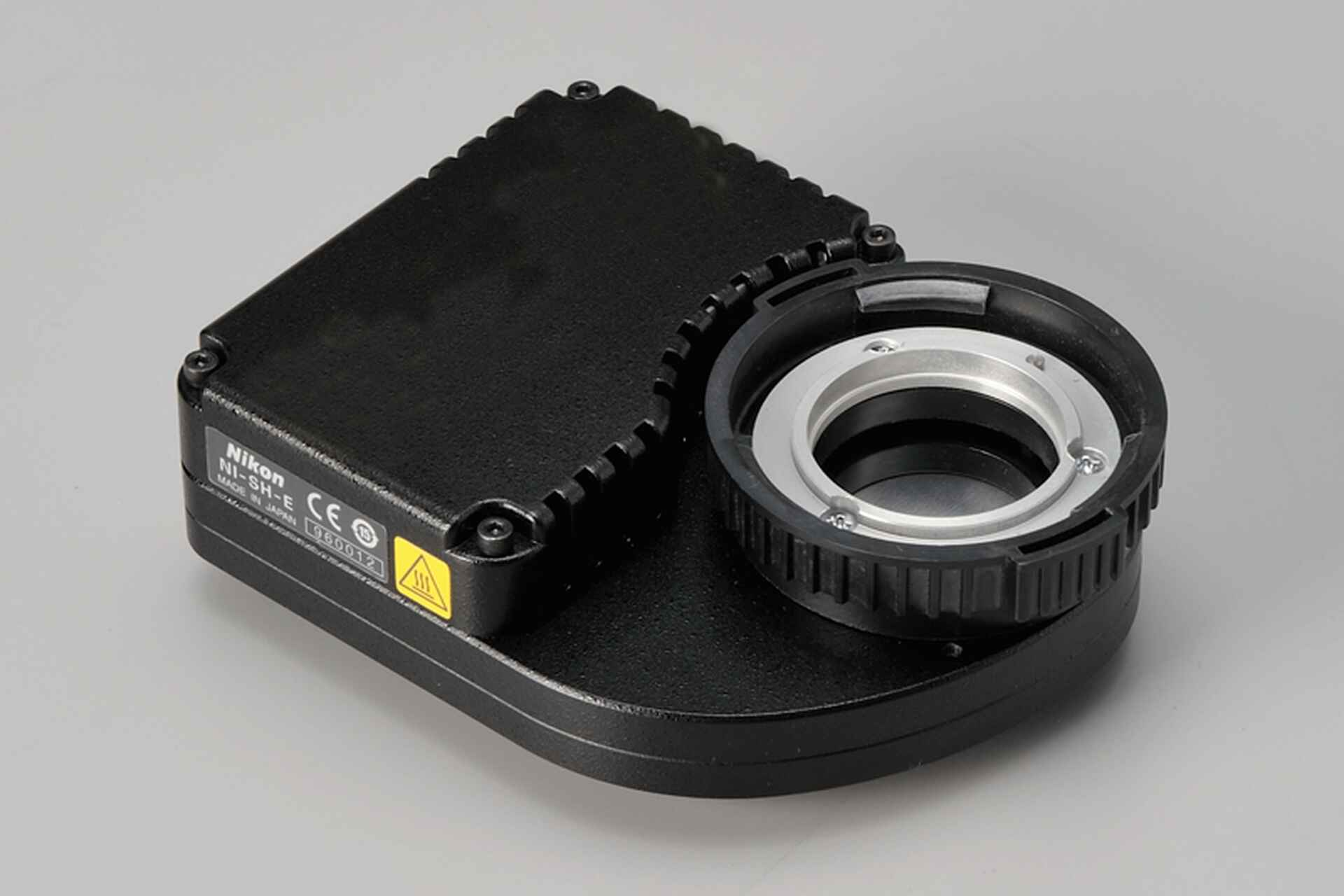 Motorized shutter
Capable of high-speed shutter control, enabling minimum photobleaching of samples.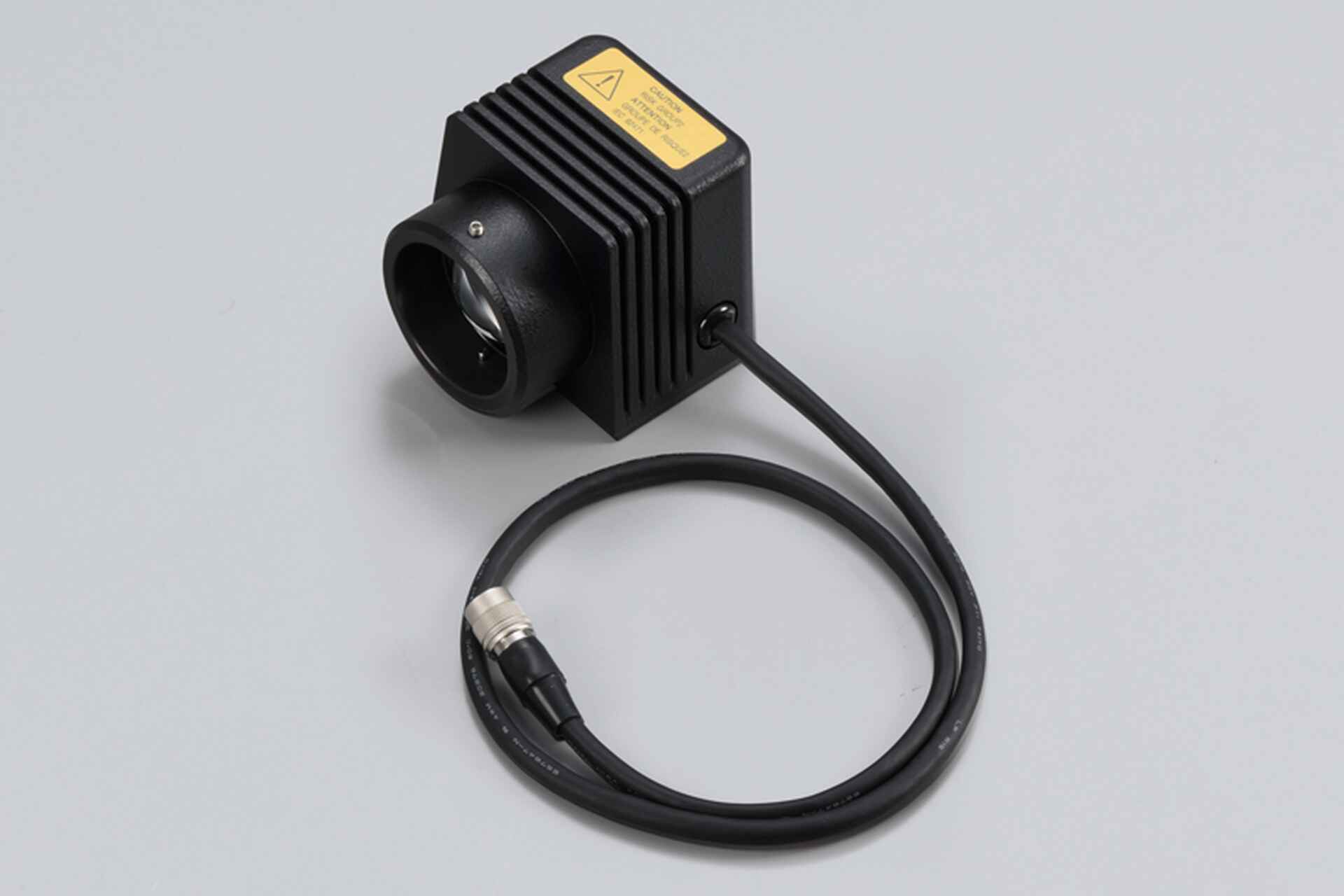 High color rendering LED lamphouse
A compact LED light source that provides high intensity and superior color reproducibility. It supports diascopic illumination for brightfield, darkfield, phase contrast, DIC and simple polarizing observations.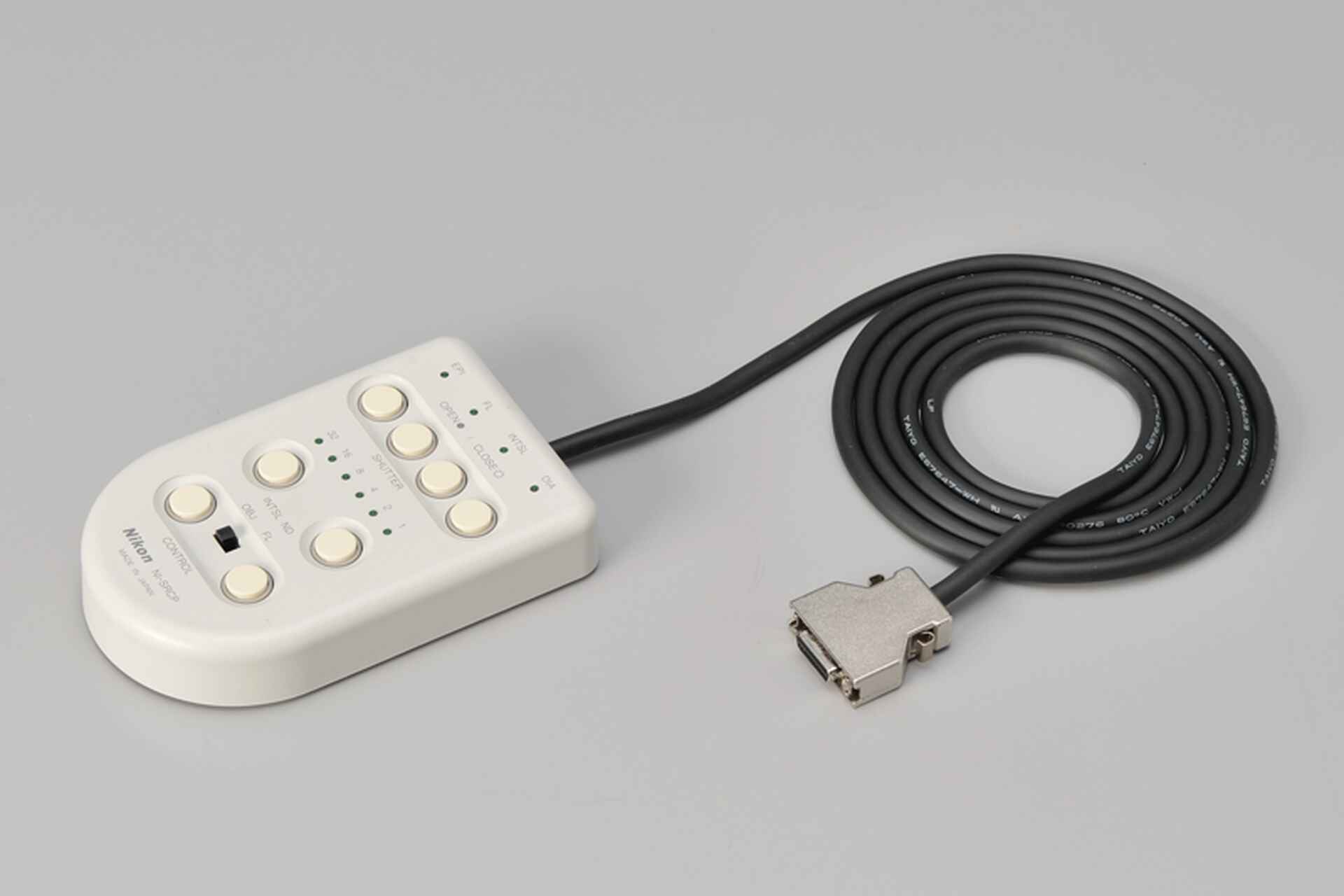 Simple remote control pad
Motorized operation of the nosepiece, epi-fluorescence cube turret and shutter is possible.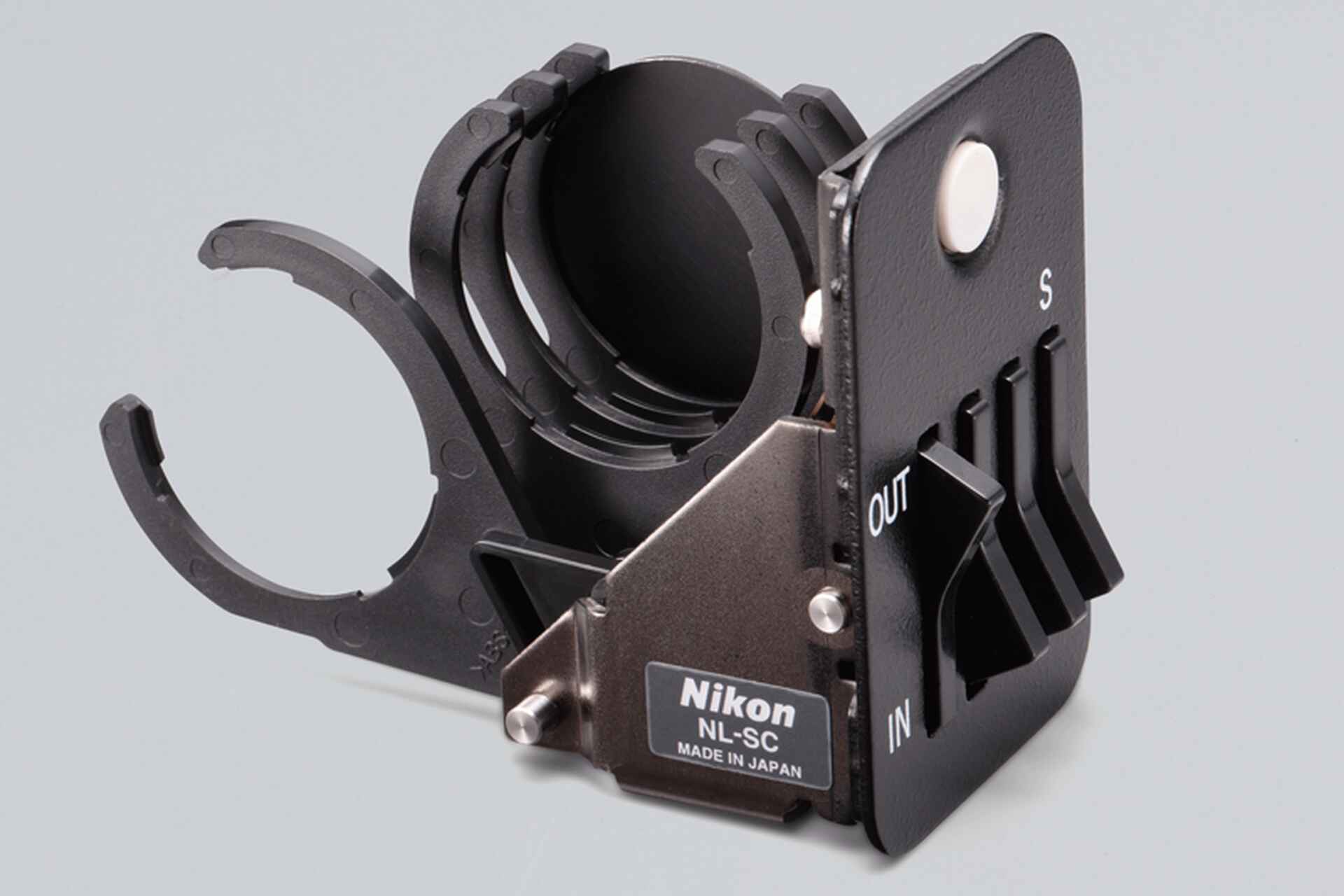 Shutter cassette for Ni-L
By blocking light from the LED light source and autofluorescence, the NL-SC allows acquisition of high S/N fluorescence images without the need to turn off the diascopic illumination.