Nikon Instruments Europe BV und alle Nikon Niederlassungen in Europa beobachten aktuell sehr genau alle Entwicklungen rund um das Corona Virus COVID-19. Selbstverständlich werden alle durch die Regierungsorganisationen erlassenen Richtlinien von uns strikt befolgt.
Erfahren Sie mehr über die von uns getroffenen Maßnahmen.

Modulares Beleuchtungssystem
Application Note
Application of Patterned Illumination Using a DMD for Optogenetic Control of Signaling
November 2017
Digital micromirror devices (DMDs) are powerful tools for photostimulation applications, including photoconversion and optogenetic manipulation, owing to their robust ability to produce novel illumination patterns with high spatiotemporal resolution. In this Application Note we showcase recent work describing how DMD technology integrated into a Nikon system can be applied toward light-gated optogenetic control of intracellular signaling.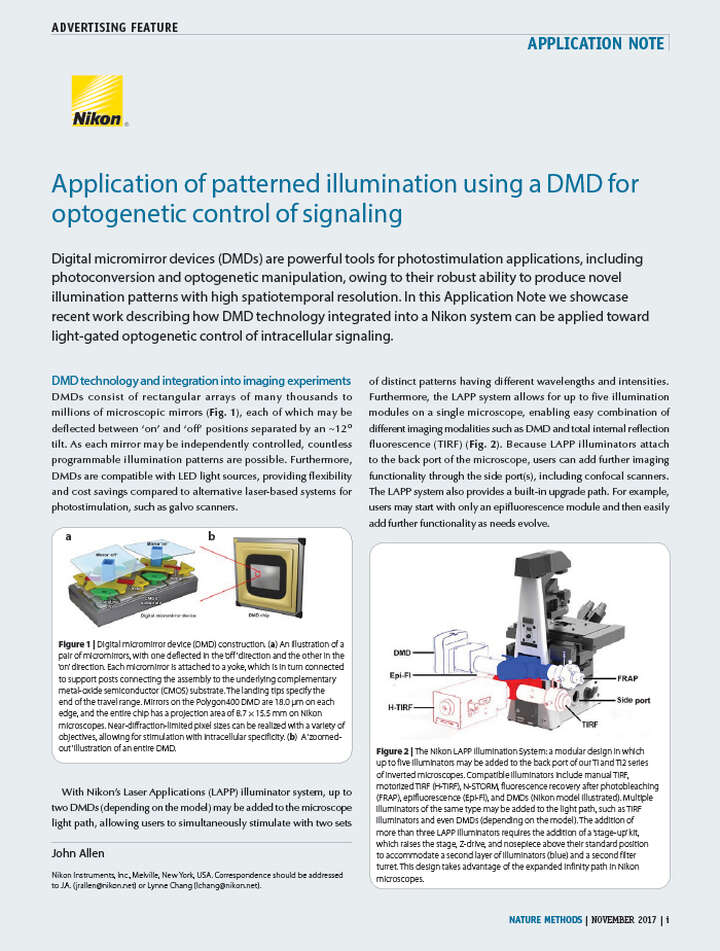 ---