Nikon Instruments Europe BV e tutte le filiali Nikon europee stanno attentamente monitorando l'attuale situazione relativa alla diffusione del COVID-19 (coronavirus) e stanno seguendo le linee guida delle varie autorità sanitarie locali. Leggi ulteriori informazioni circa le misure messe in atto.

LED Illumination
Controllable LED Illumination for Everyday Fluorescence
The pE-300white is a compact and simple to use LED illumination unit. It provides a broad spectrum of illumination, covering the excitation bands of common fluorescent labelssuch as DAPI, CFP, Aqua, FITC, TRITC, TxRed, Cy5 and more. The pE-300whitefeatures individual channel on/off control and intensity adjustment (0-100%) via manual control pod or software. Microsecond on/off control is also available using TTL triggering via a BNC connector.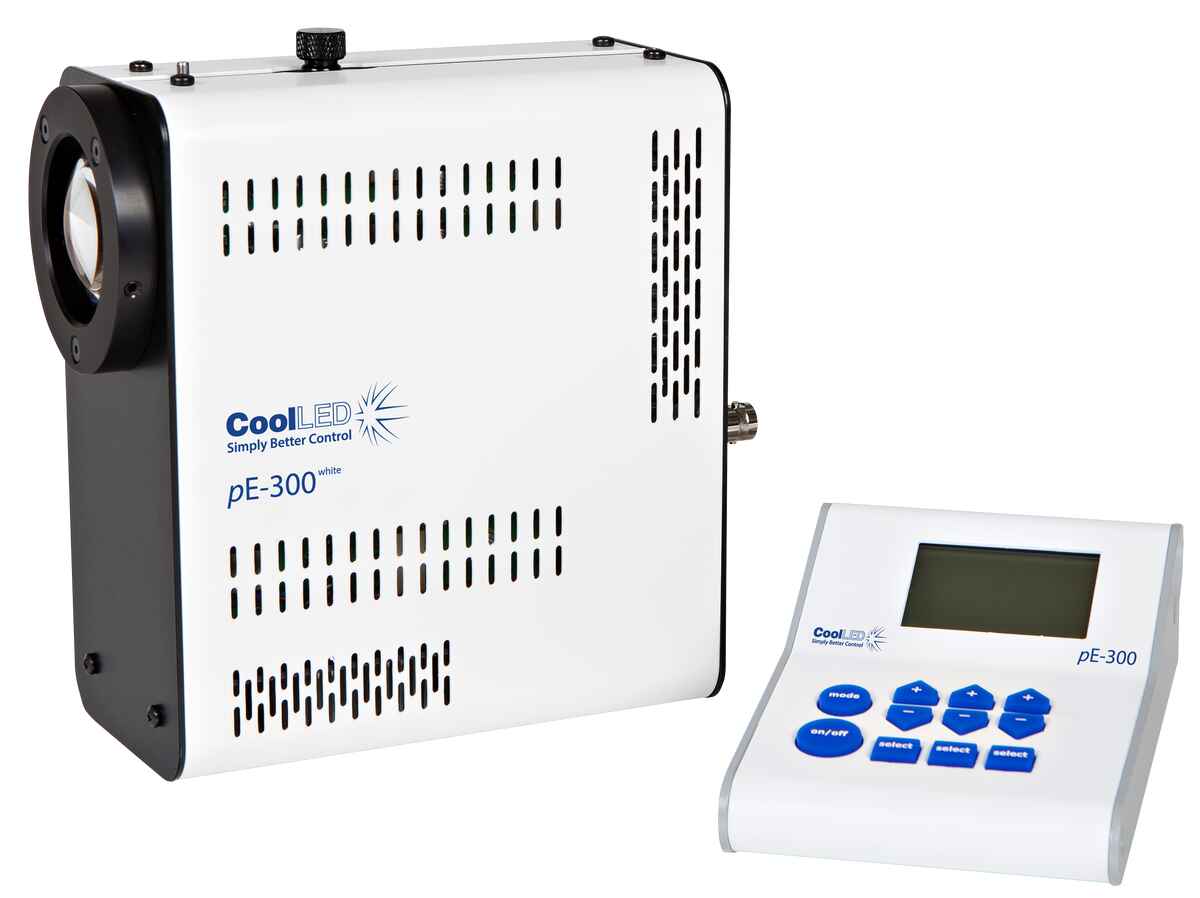 ---
Caratteristiche principali