Nikon Instruments Europe BV e tutte le filiali Nikon europee stanno attentamente monitorando l'attuale situazione relativa alla diffusione del COVID-19 (coronavirus) e stanno seguendo le linee guida delle varie autorità sanitarie locali. Leggi ulteriori informazioni circa le misure messe in atto.

LED Illumination
Simple White light LED Illumination for Fluorescence
The pE-300liteis simple to buy, fit and use. It provides a broad spectrum of illumination covering the excitation bands of common fluorescent labels such as DAPI, CFP, Aqua, FITC, TRITC, TxRed, Cy5 and more. Direct or liquid light guide attachment means the pE-300litefits to your microscope's epi-fluorescence port in seconds with once-only simple adjustment that optimises the light output to your microscope. Instant on/off and intensity control (0-100%) offers the ability to optimise intensity and minimise sample damage via the simple desktop Control Pod.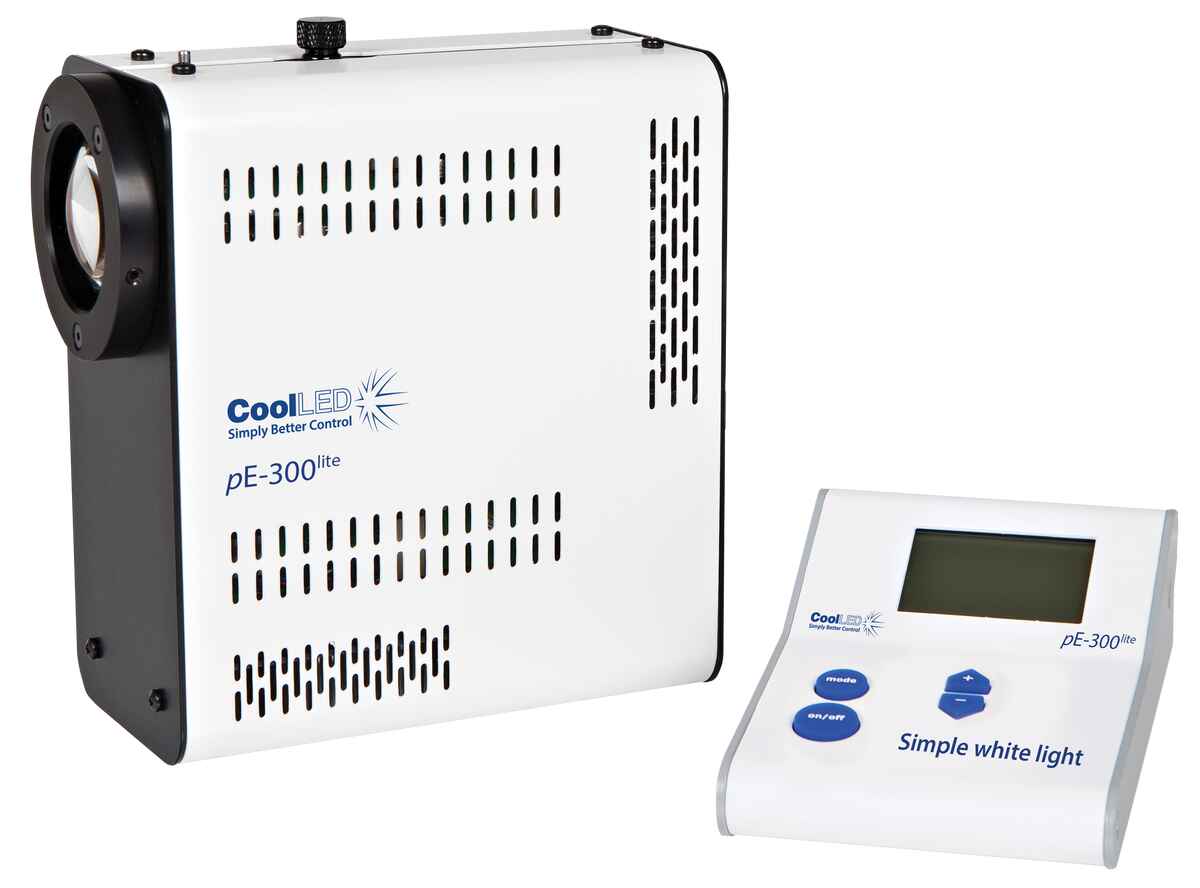 ---
Caratteristiche principali