Nikon Instruments Europe BV et toutes les filiales Nikon en Europe suivent de près la situation liée au COVID-19 (coronavirus) et appliquent les recommandations de chaque autorité sanitaire locale. En savoir plus sur les mesures mises en place.

Microscope confocal multiphotonique de haute définition
Articles applications
Nikon's Large-Format Multiphoton System for Intravital Imaging
décembre 2015
Nikon's A1R MP multiphoton confocal microscope system provides a choice platform for deep tissue imaging. Researchers at the Allen Institute for Brain Science have applied the A1R MP towards fast dual-color intravital imaging of the mouse brain. The open architecture instrument design allows for the addition of custom stages for large samples, external photostimulation devices, and more – perfect for constantly evolving needs.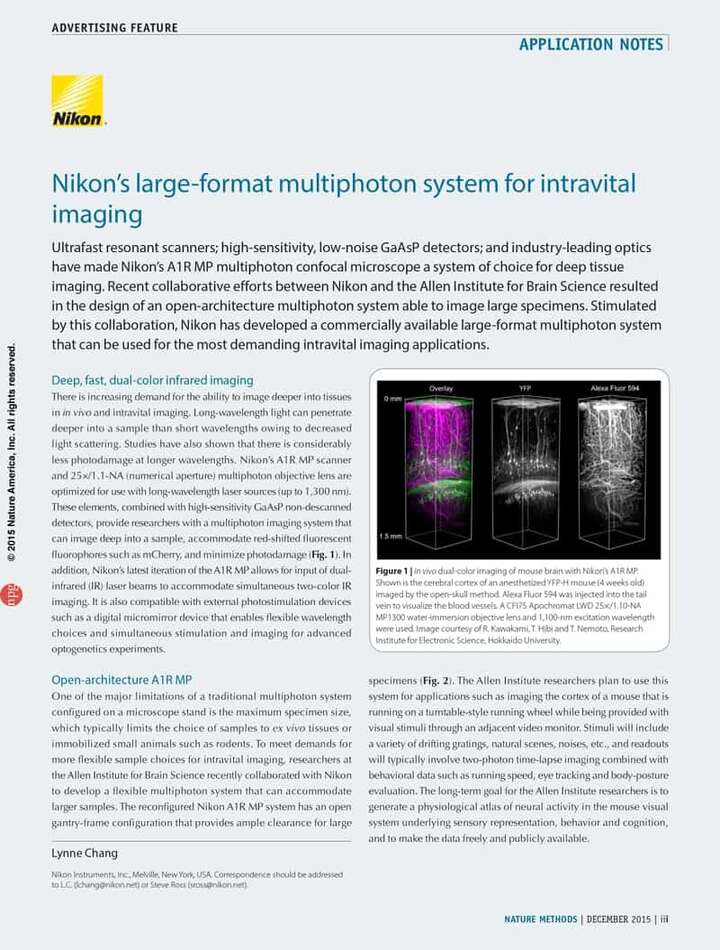 ---
A1 MP+ / A1R MP+ Multiphoton