Centre d'excellence
Princeton University
Princeton's Nikon Center of Excellence was established to provide cutting-edge imaging technology to the local scientific community and to establish a mechanism for the exchange of ideas, methodologies and technologies between Princeton's investigators and Nikon's technology development teams. 
The Center enables users to investigate the dynamics of single molecules to whole organisms and tissues by providing state-of-the art confocal and super-resolution imaging systems and expert technical guidance and support from the Center's Director.

Contactez
CofE Director
email hidden; JavaScript is required
Address
Princeton University
Department of Molecular Biology
116A Moffett Laboratory
Washington Road,
Princeton, NJ 08544
(609) 258-5432
Website
---
---
Systems Available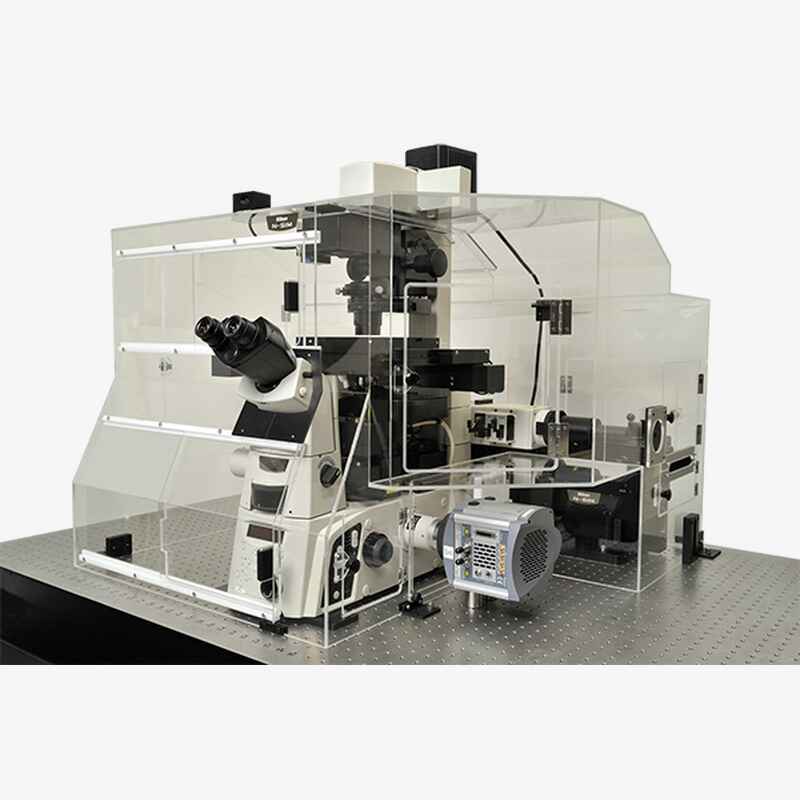 N-SIM Super-Resolution, Dual Camera System
Structured illumination based super-resolution microscope delivering twice the resolution of traditional diffraction limited microscopes.  N-SIM offers temporal resolutions of up to 0.6sec/frame, providing an ideal platform for live-cell imaging at super-resolution.  Various imaging modes are available, including TIRF-SIM, 2D-SIM and 3D-SIM.  In addition, Princeton's N-SIM system is equipped with an emission splitter and two cameras enabling simultaneous two color super-resolution imaging.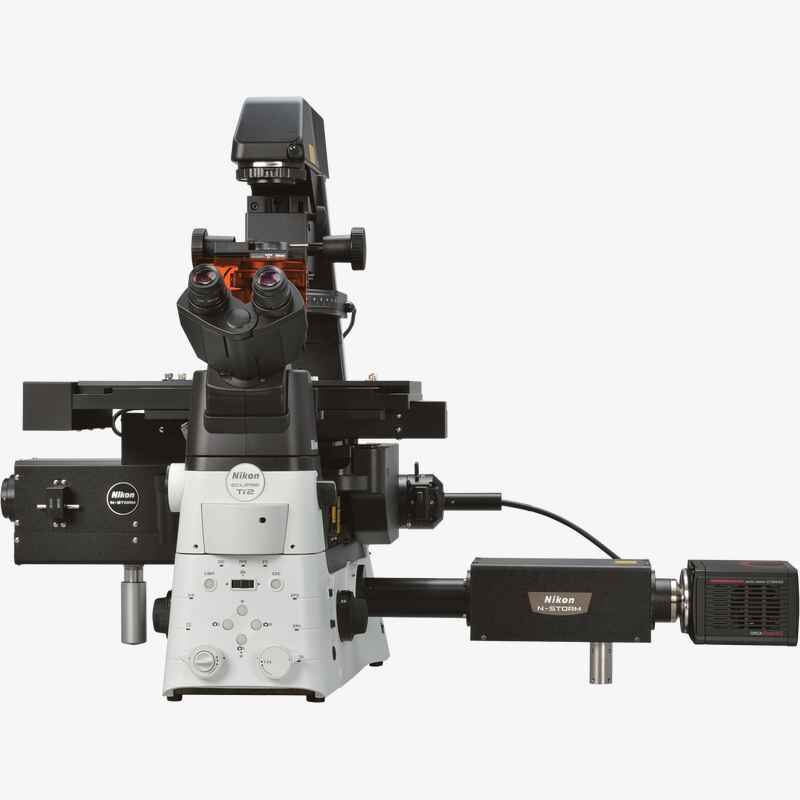 N-STORM Localization-Based Super-Resolution Microscope
N-STORM is a super-resolution microscope system that combines "STochastic Optical Reconstruction Microscopy" technology and Nikon's Eclipse Ti research inverted microscope. The N-STORM super-resolution microscope provides dramatically enhanced resolution that is 10 times that of conventional optical microscopes.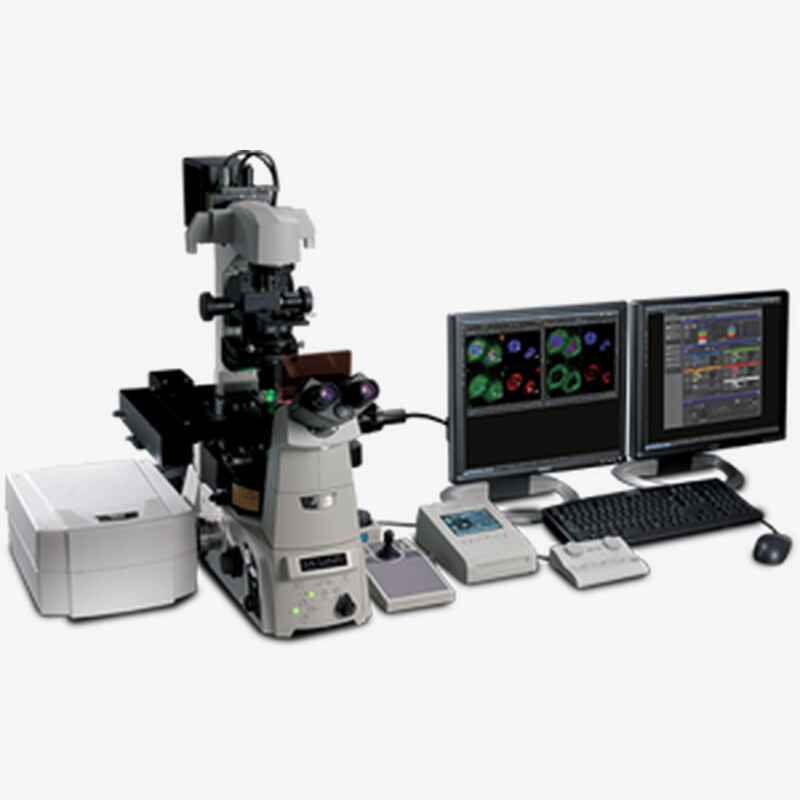 A1Rsi with a Ti-E Inverted Microscope
The A1si is a powerful point scanning confocal microscope system suitable for a broad range of applications, particularly spectral resolution and rapid imaging. The A1R comes equipped with a unique hybrid scan head, incorporating both an ultra high-speed resonant scanner and a high-resolution galvano scanner, enabling simultaneous bleaching/photoactivation and acquisition. The enhanced spectral imaging capabilities feature acquisition of a 32-channel spectral image (512 x 512 pixels) with a single scan in 0.6 second. 512 x 32-pixel images can be captured at 24 fps.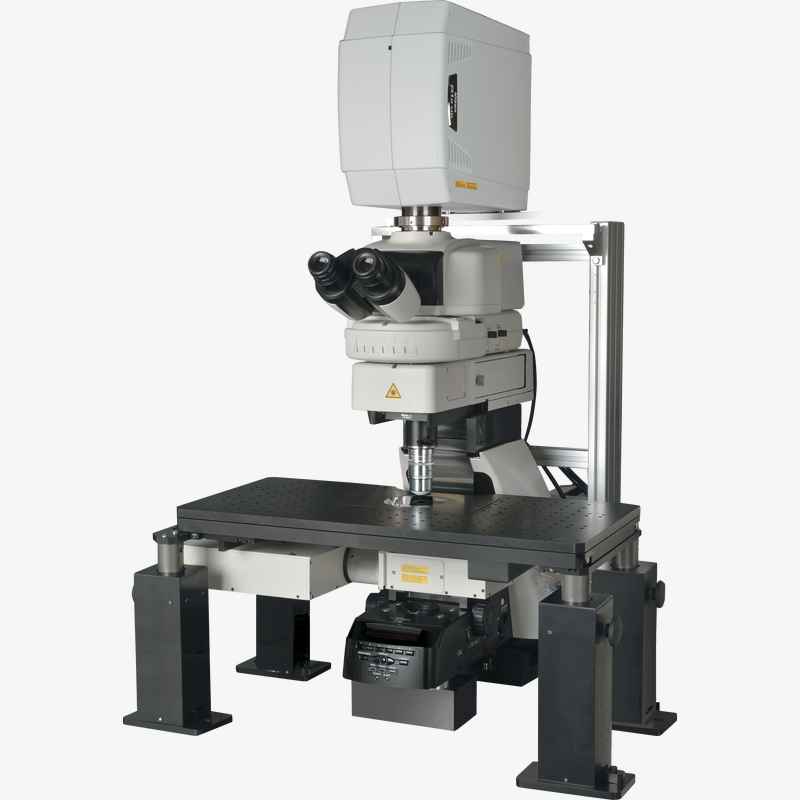 A1R Confocal with Ti-E Inverted Microscope
Capturing high-quality confocal images at ultrahigh-speed and enhanced sensitivity with a resonant scanner and galvano scanner, Nikon's A1R is a powerful tool for the imaging and visualization of intracellular dynamics and interaction.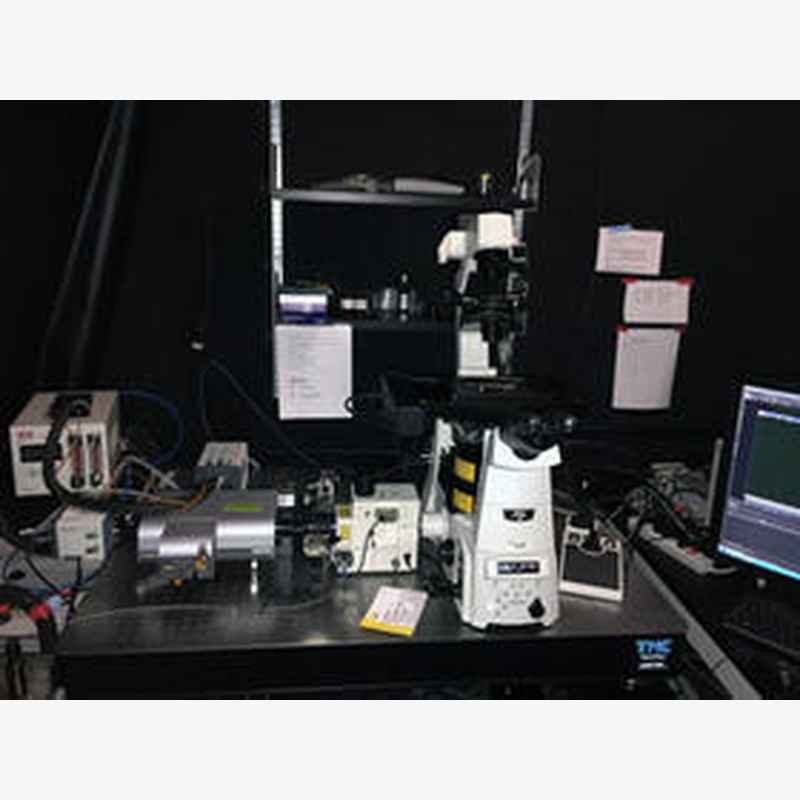 Spinning Disk Confocal with Ablation and Photo-Stimulation on a Ti-E Inverted Microscope
Fast, 4D-imaging system with an ablation module and galvo X-Y Mini-scanner for photo-bleaching and photo-stimulation experiments. Nikon's Ti-E inverted research microscope is equipped with the award winning Perfect Focus System to maintain perfect focus throughout the imaging experiment.