Nikon Europe BV et toutes les filiales Nikon en Europe suivent de près la situation liée au COVID-19 (coronavirus) et appliquent les recommandations de chaque autorité sanitaire locale. En savoir plus sur les mesures mises en place.
Nikon offers a number of free materials for download, including popular NIS-Elements viewing software, application notes and e-books.
Téléchargements de logiciels / micrologiciels
NIS-Elements Viewer

NIS-Elements Viewer is a free standalone program to view image files and datasets. It offers the same powerful view and image selection modes as the NIS-Elements core packages: Volume View with 3D Rendering, Tile View for Time, Z and Multipoint datasets, and Slice View for Z and Time datasets. The NIS-Elements Viewer also has the same look and feel as the NIS-Elements core packages. For example, calibrations, and binary layers (thresholded objects) created in the core package also port over to the NIS-Elements Viewer. In addition, image header information and experimental information such as time interval, Z step and device parameters are accessible (Windows version only). Saving ND datasets to TIFF files is also built into the NIS-Elements Viewer.
Notes d'application
Cell Proliferation Assay and Optimization of HCA Assay, Using Label-Free Live Cell Imaging

The Advantages of Resonant Scanning with Ultra Short Laser Exposure Times in Live Imaging

Development of Technology to Visualize Interaction of Osteoblasts and Osteoclasts in Living Bone Tissue

Super-resolution Imaging of the Nanoscale Architecture of Sertoli Cell Cortical F-actin Network
---
User Notes
ECLIPSE Ti2-U IVF Customer Interview

Dr Yohei Yamauchi: How do viruses break into cells?
---
Ebooks
'How deep learning is used within microscopy' From Science and Nikon Instruments Inc.

'Smarter imaging: Gaining more from your microscopy experiments' From Science and Nikon Instruments Inc.

'Sharper images: Exploring confocal and superresolution microscopy' From Science and Nikon Instruments Inc.
---
Safety Data Sheets
Huile d'immersion
Other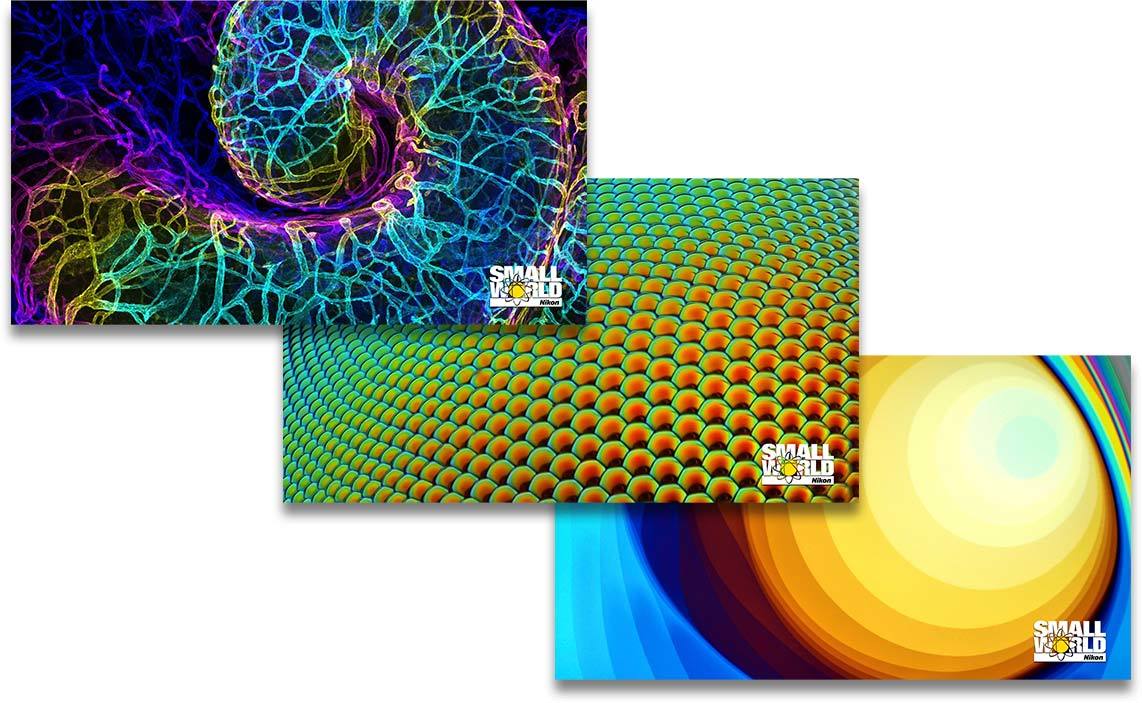 Virtual Meeting Backgrounds
We've curated a selection of Nikon Small World Competition imagery to serve as backgrounds for your video conference calls. Feel free to download your favorite backdrops and use on your next virtual meeting.