Microscopio confocal multifotón de alta definición
Notas de aplicación
Nikon's Large-Format Multiphoton System for Intravital Imaging
diciembre 2015
Nikon's A1R MP multiphoton confocal microscope system provides a choice platform for deep tissue imaging. Researchers at the Allen Institute for Brain Science have applied the A1R MP towards fast dual-color intravital imaging of the mouse brain. The open architecture instrument design allows for the addition of custom stages for large samples, external photostimulation devices, and more – perfect for constantly evolving needs.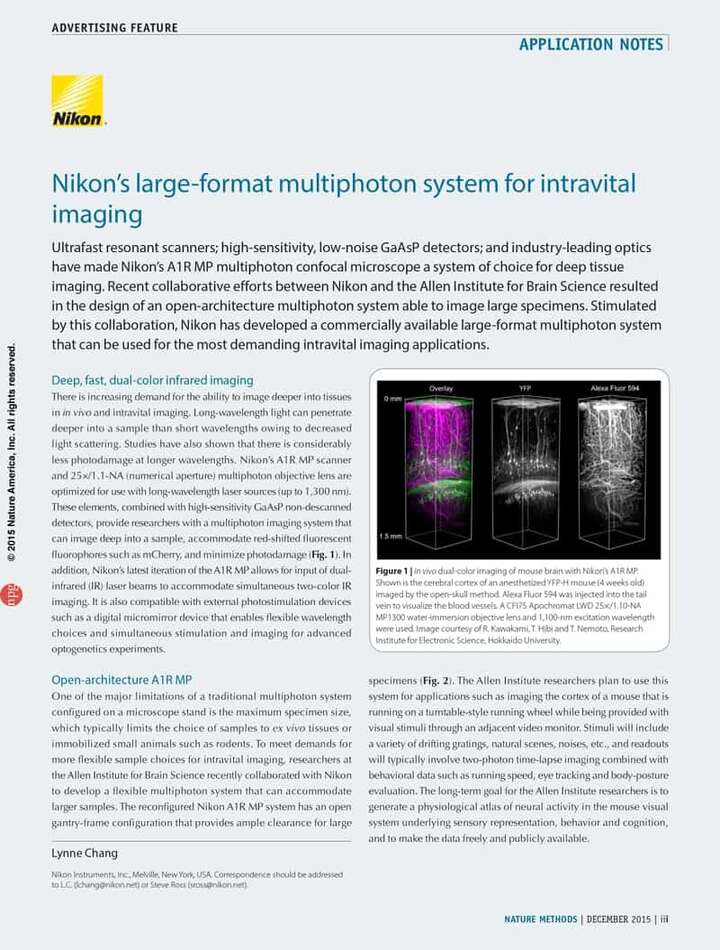 ---
The Secret Inside Flowers - Imaging Inside Plants Using ClearSee Clearing Reagent
octubre 2020
In this Application Note, we introduce examples of clearing the flowers of Arabidopsis thaliana with ClearSee and observing them with a multiphoton excitation confocal microscope suited for observation of deep parts of organisms. This enables us to observe in detail how each of the pollen tubes elongate in the pistil for fertilization, using the color-coding of the pollen tubes.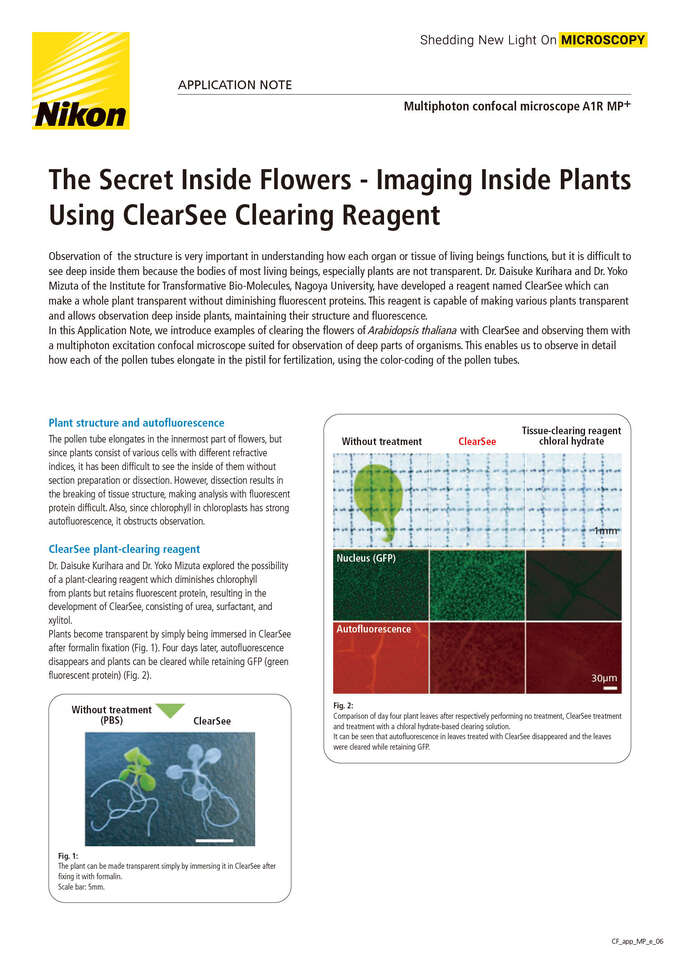 ---
A1 MP+ / A1R MP+ Multifotón