Nikon Instruments Europe BV e tutte le filiali Nikon europee stanno attentamente monitorando l'attuale situazione relativa alla diffusione del COVID-19 (coronavirus) e stanno seguendo le linee guida delle varie autorità sanitarie locali. Leggi ulteriori informazioni circa le misure messe in atto.

Sistema di illuminazione modulare
Application Note
Application of Patterned Illumination Using a DMD for Optogenetic Control of Signaling
novembre 2017
Digital micromirror devices (DMDs) are powerful tools for photostimulation applications, including photoconversion and optogenetic manipulation, owing to their robust ability to produce novel illumination patterns with high spatiotemporal resolution. In this Application Note we showcase recent work describing how DMD technology integrated into a Nikon system can be applied toward light-gated optogenetic control of intracellular signaling.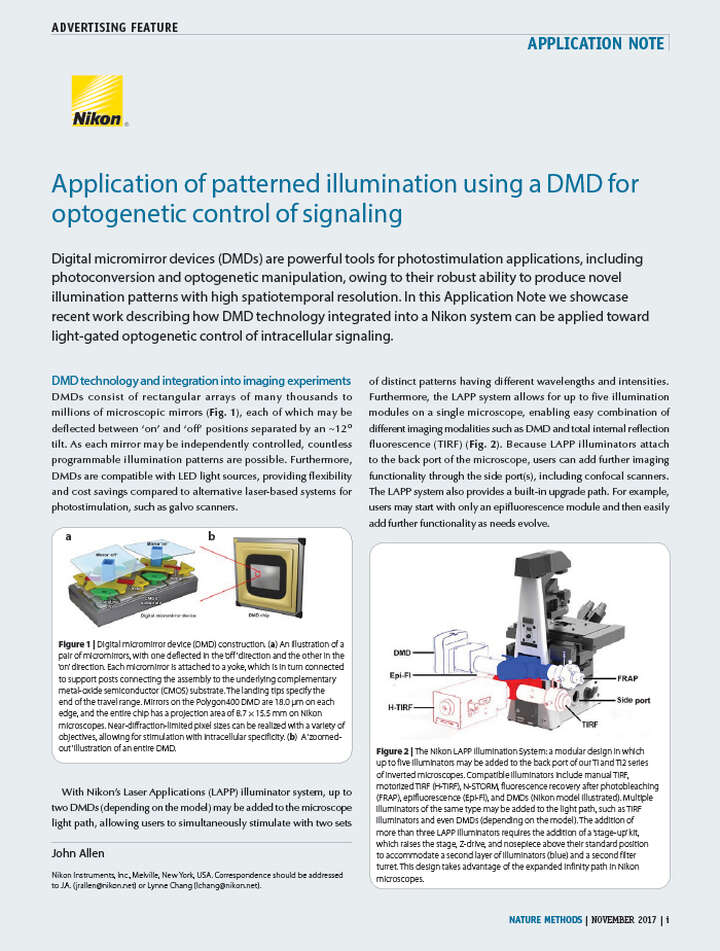 ---