Expert Imaging Support, On Demand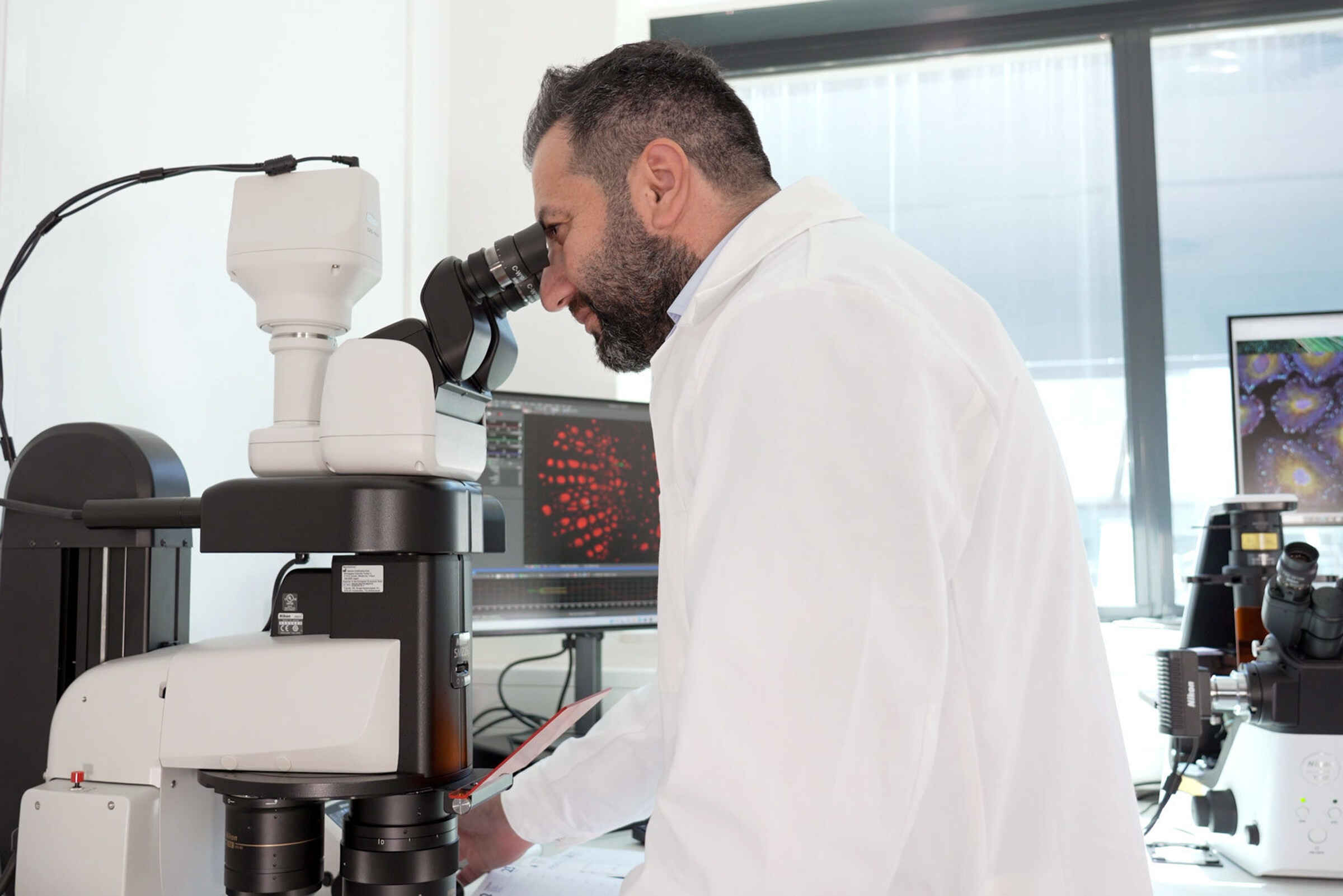 Exactly what services are provided? How does this all work? That is up to you. Nikon are on hand to provide expert imaging and analysis required to meet your research demands. Customers have the opportunity to mix and match services and service levels to best match their research needs and budget. The Services section provides more detailed explanations of available services and service levels, which support and advice on complete imaging experiments and implementation. If you're still not sure if the Nikon BioImaging Lab is right for you, please do not hesitate to ask using the Request Information option – consultations with our expert scientific staff are free.
Why Nikon?

Speeding up research
Speed up your research and leave it to us! Our unique combination of advanced imaging hardware and scientific expertise enables us to set up and execute your imaging solution in record time.
State-of-the-art tools
Nikon is a world leader in the development and manufacture of optical and digital imaging technology for biomedical applications. The Nikon BioImaging lab has unique and direct access to Nikon imaging hardware and software. We collaborate with leading biotech organizations to develop imaging assays, analysis algorithms, and complex 3D and organ-on-a-chip modeling.
Customizable to your needs
Flexible configurations allow for a vast array of imaging applications ensuring that our experts can always find a custom solution for your imaging needs, from simple 2D imaging to complex 3D models.
Hub of Quality
The combination of a highly experienced team of experts, unique access to cutting-edge tools, and a fully equipped facility enable us produce high-quality results. Perfect focus-assisted hardware, custom software, and innovative AI solutions allow for high precision, reproducibility, and quality every time.
We want you to know that if you leave it to Nikon, we'll treat your research with the same importance you do.