Nikon Joins Inaugural Directors Meeting for Centers of Excellence and Nikon Imaging Centers
ago. 17, 2017
Presentations focused on future technologies and enhanced collaboration among centers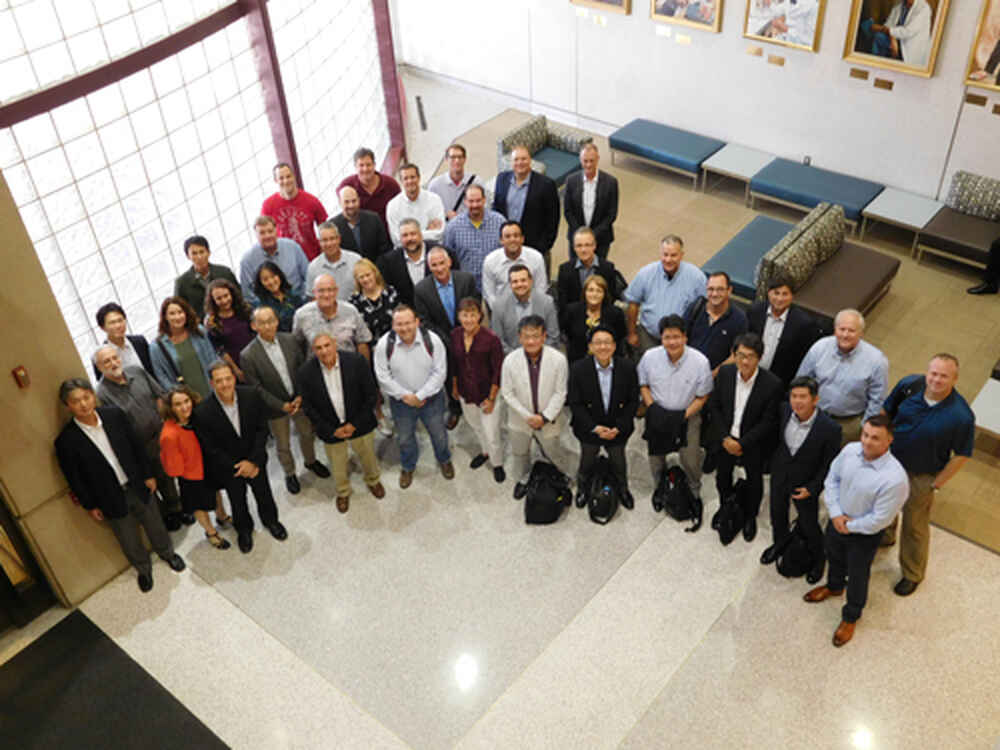 Nikon Instruments Inc. held its inaugural Nikon Center of Excellence and Nikon Imaging Center directors meeting on August 1-2. Hosted by Simon C. Watkins at the Center for Biologic Imaging, University of Pittsburgh, this is the first time the center directors have convened as a group with Nikon to discuss their current research and how to enhance collaboration.
Nikon Imaging Centers and Centers of Excellence are collaborative microscopy centers that are dedicated to providing top academic and research institutions with pioneering imaging technologies and enhanced research capabilities. The centers seek to better scientific understanding while also giving these leaders a voice in future Nikon product development.
Throughout the event, directors from the individual centers presented about a range of applications being carried out at their facilities. They also addressed their center's needs in terms of imaging technology, data management and support.
"This meeting was a big step forward for the Nikon Imaging Center and Center of Excellence network," said Stephen Ross, Ph.D., General Manager, Products and Marketing, Nikon Instruments. "Cutting-edge research is happening at each of these centers, and we are excited to help facilitate better collaboration between the centers and Nikon. We look forward to continuing to learn from them about their specific needs as we develop the next generation of imaging technology."
Those in attendance included:
Darcy S. Peterka, Columbia University

Gary Laevsky, Princeton University

Matt Kofron, Cincinnati Children's Hospital Medical Center

Randy Blakely, Florida Atlantic University

Ken Dawson-Scully, Florida Atlantic University

James A.J. Fitzpatrick, Washington University

Bryan A. Mills, Vanderbilt University School of Medicine

Joshua Rappoport, Northwestern University

Mark Sanders, University of Minnesota

Jose Lasalde, The University of Puerto Rico

Gustavo Menezes, Federal University of Minas Gerais

Jennifer Waters, Harvard Medical School

Anna Payne-Tobin Jost, Harvard Medical School

James Chambers, University of Massachusetts Amherst

Enfu Hui, UC San Diego

Kathy Spencer, The Scripps Research Institute

Simon C. Watkins, University of Pittsburgh

Claudette St. Croix, University of Pittsburgh

Nikon Instruments Inc. (President, VP for Sales, GM for Product & Marketing, GM for Service, GM for Software, Senior Management from Sales, Product & Marketing)

Nikon Corp. Members (Senior Management from Planning and Product Development)


Nikon Joins Inaugural Directors Meeting for Centers of Excellence and Nikon Imaging Centers