AX / AX R with NSPARC

Confocal Microscope System
An Inside Look

Unprecedented high-end AX/AX R microscopes to satisfy all researchers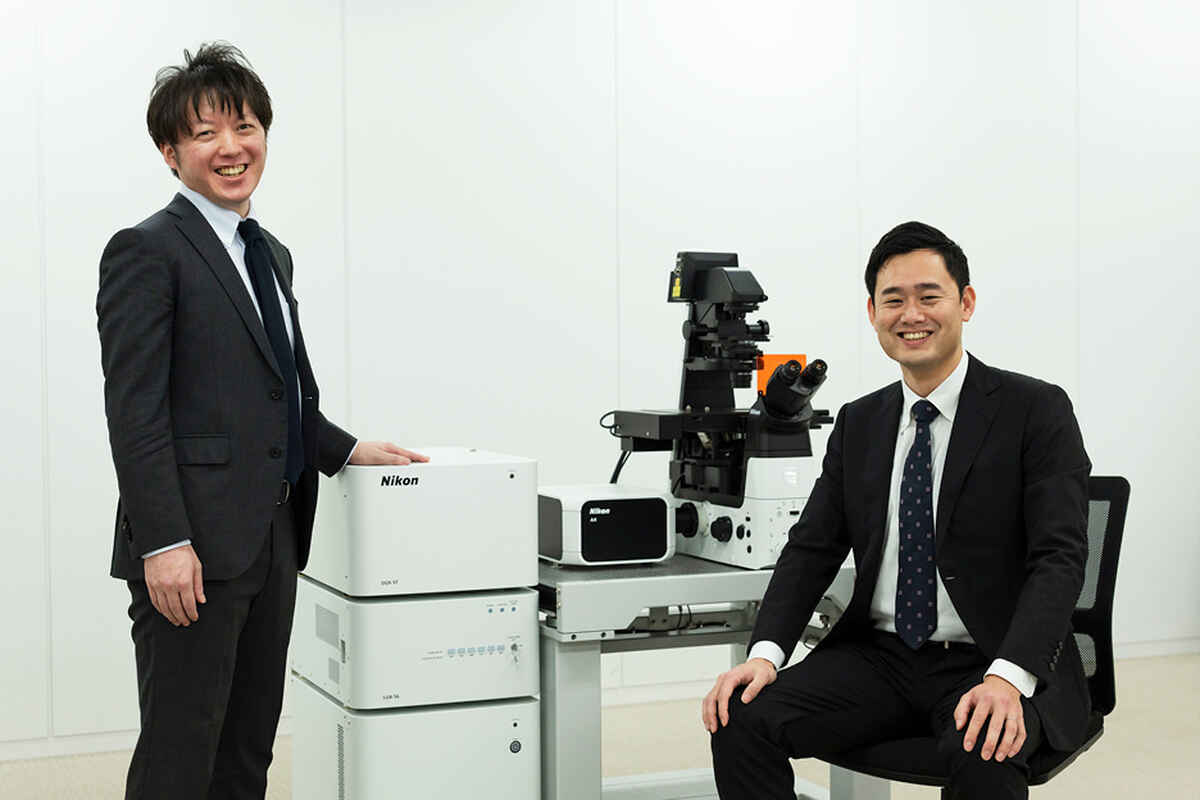 The AX/AX R confocal microscope system is designed to let anyone customize freely according to their usage. To find out more, we spoke to those in charge of product planning and design about the stories behind how they pursued software operability, as well as hardware performance improvements.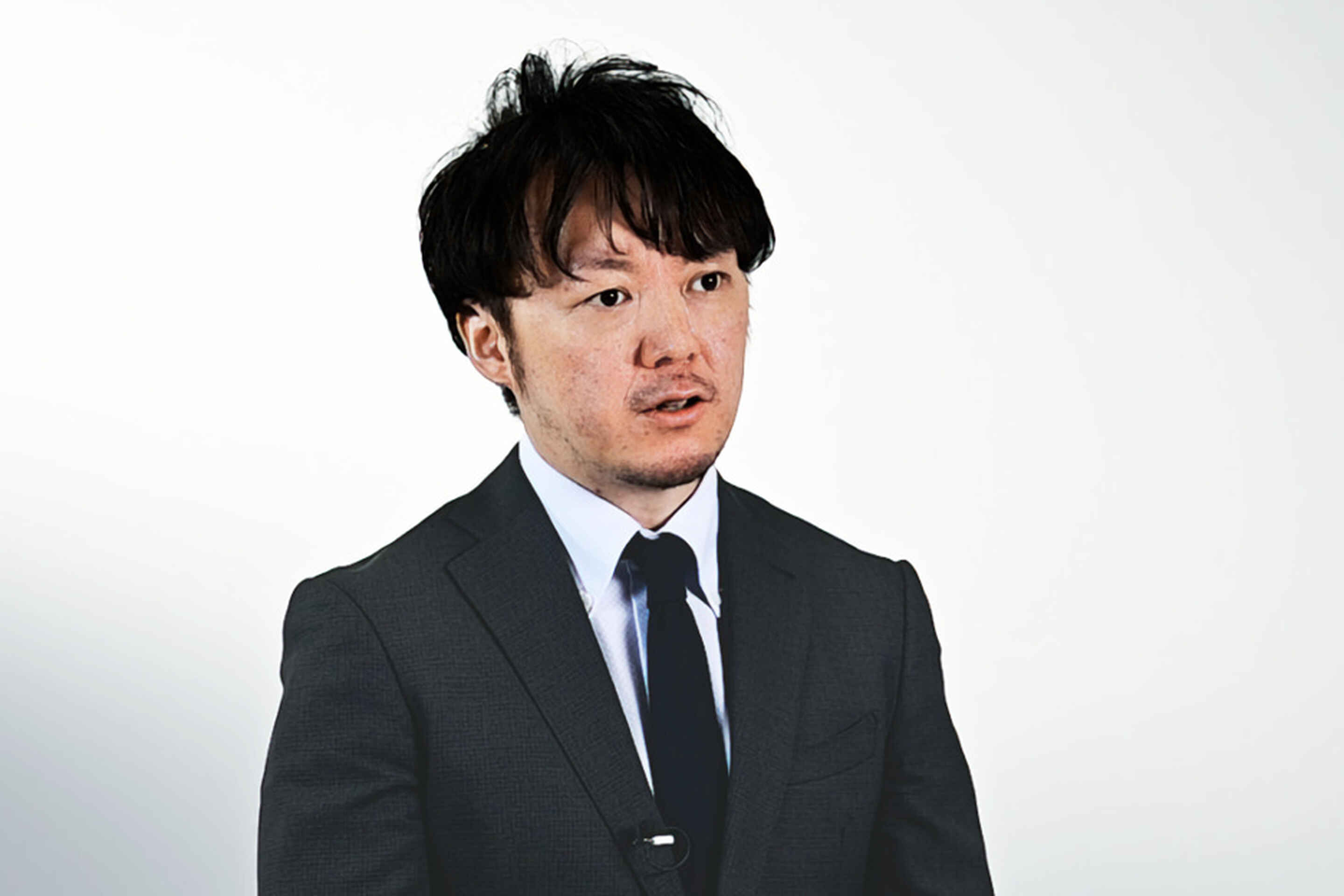 How did this concept develop?
Ito: We had been carrying out development mainly focusing on the latest research needs, but after hearing from confocal microscope users, we learned that there was a high demand for advanced performance that could be utilized in a simple, convenient way. As a result, AX development began with the idea of delivering easy-to-operate confocal microscopes suitable even for first-time users while strengthening the high fundamental performance* that is a constant requirement for researchers.
*Minimizing of sample damage, support for large specimens with a wide field of view, improvement of acquired information volume and ease of operation, etc.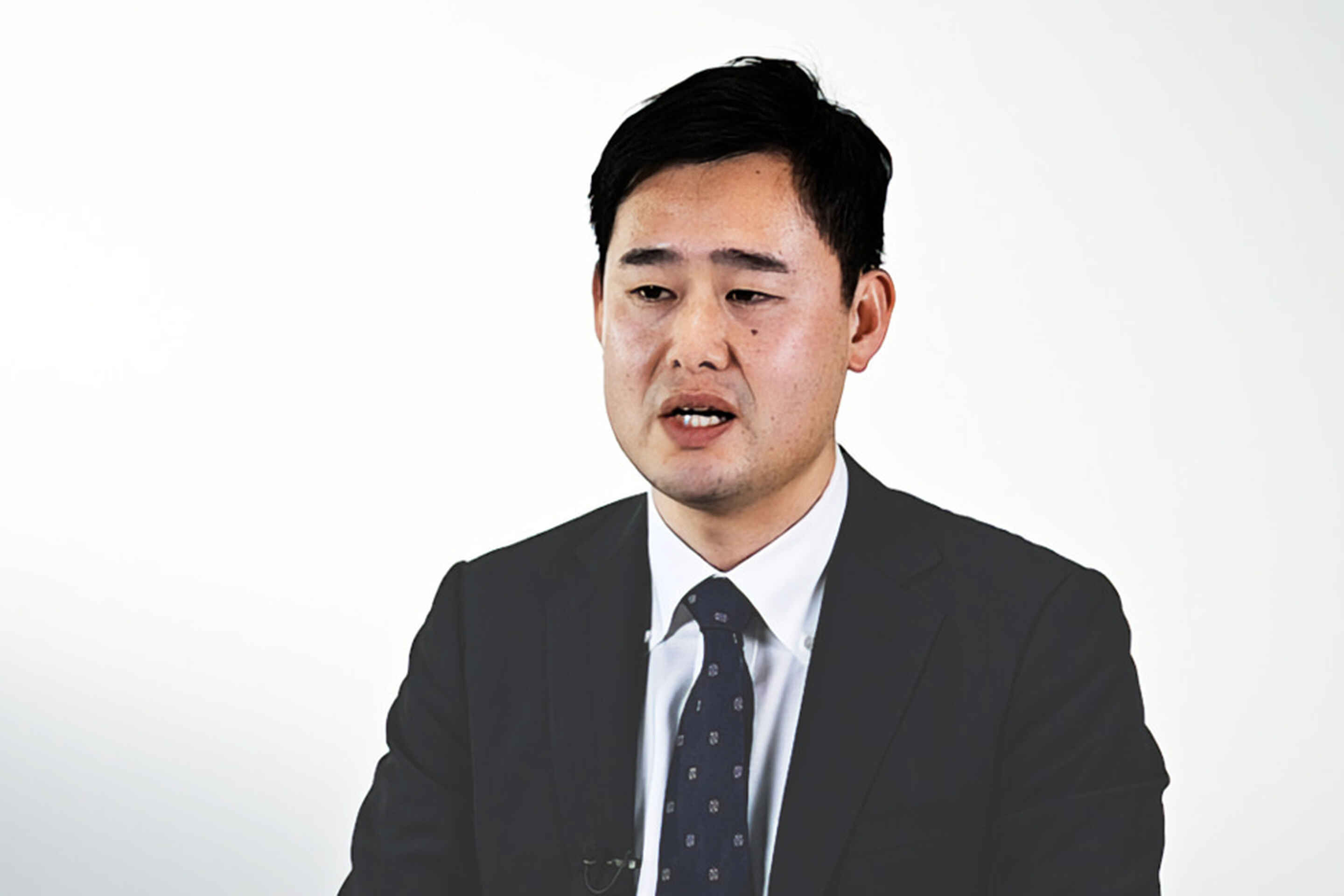 Tomosugi: Sharing that passion, the Designing Department set the design target of "providing the highest image quality and improving operability". Of course, high image quality also includes advancements in speed, resolution, field-of-view specifications, and signal quality. With this in mind, my thought was that if we took a hard look at the software, we should be able to create a high-end model that could be used easily by anyone, from students to professionals.
What are the features of this product?
Ito: We have realized a microscope system offering the flexibility and ease of operation to suit any user, while maintaining the high optical performance unique to Nikon. In order to meet ever-changing and diversifying needs, we reviewed the specifications from scratch, then worked to maximize the basic performance and operability. In addition to strengthening performance in ways like significantly enhanced S/N to minimize phototoxicity, a good example is the ease of acquiring a large number of images in a short time thanks to the "wide field of view, high-speed resonant scan, high S/N", which simultaneously captures interactions between areas when observing in a wide field of view. This revolutionary evolution, which matches the earlier A1 HD25 to 10 (X) generations of microscopes, was also an important factor in the naming of this product.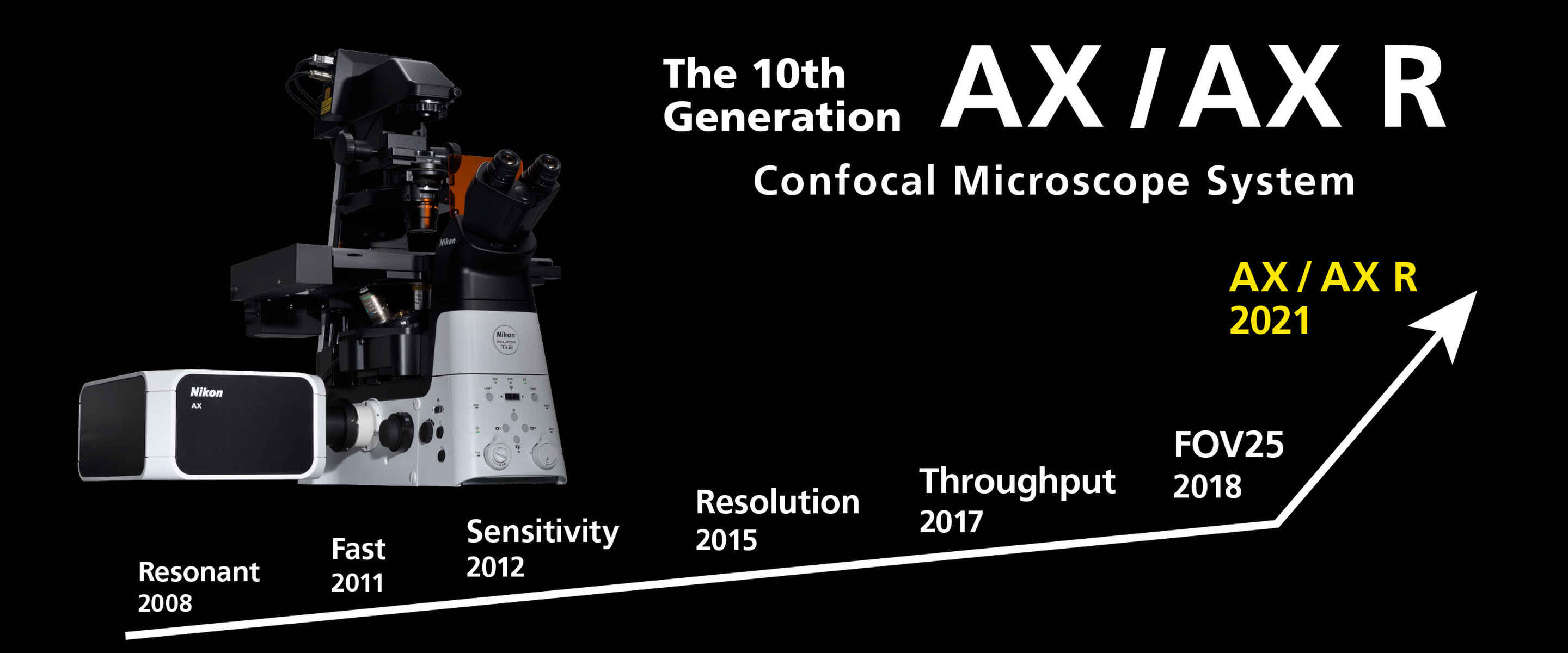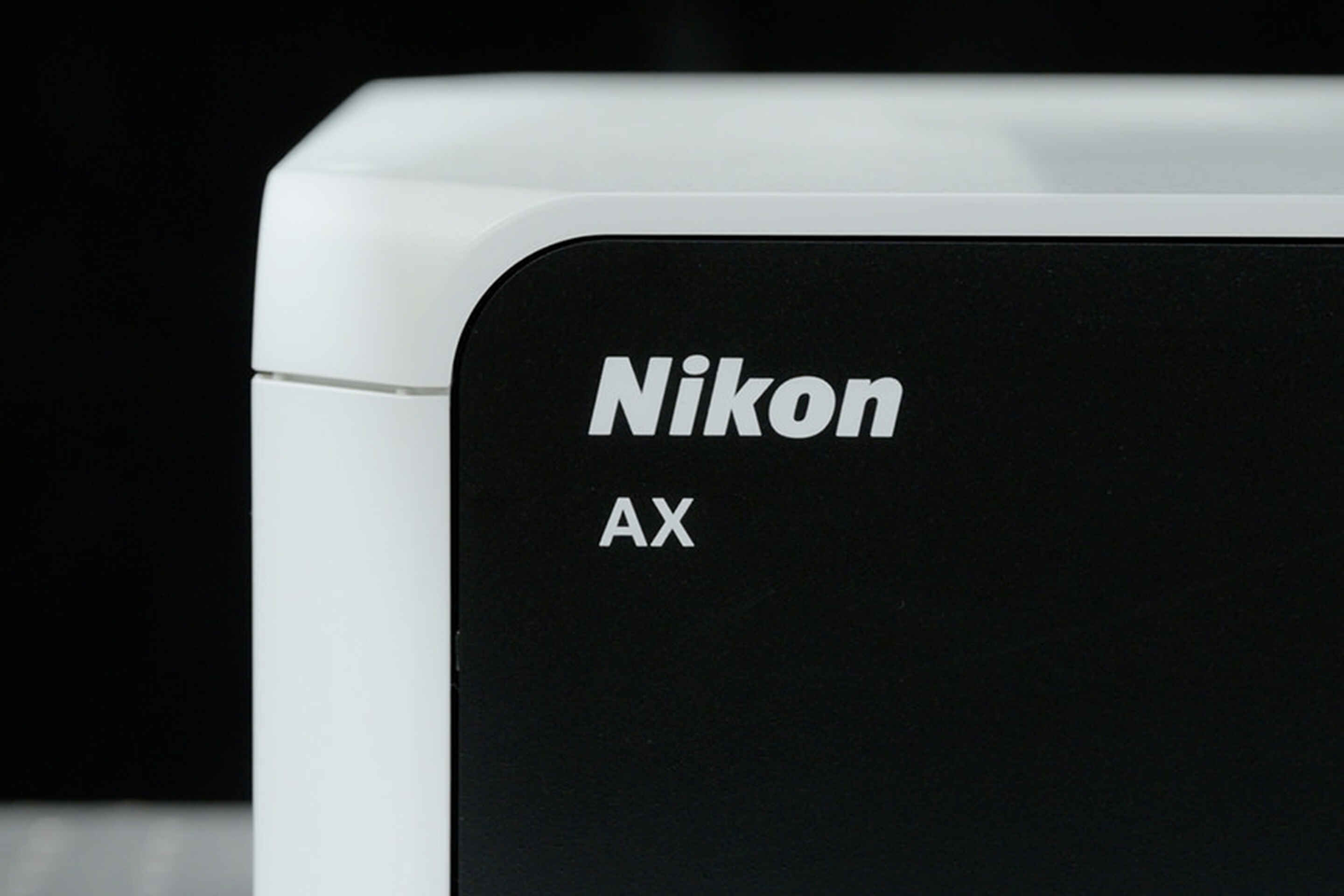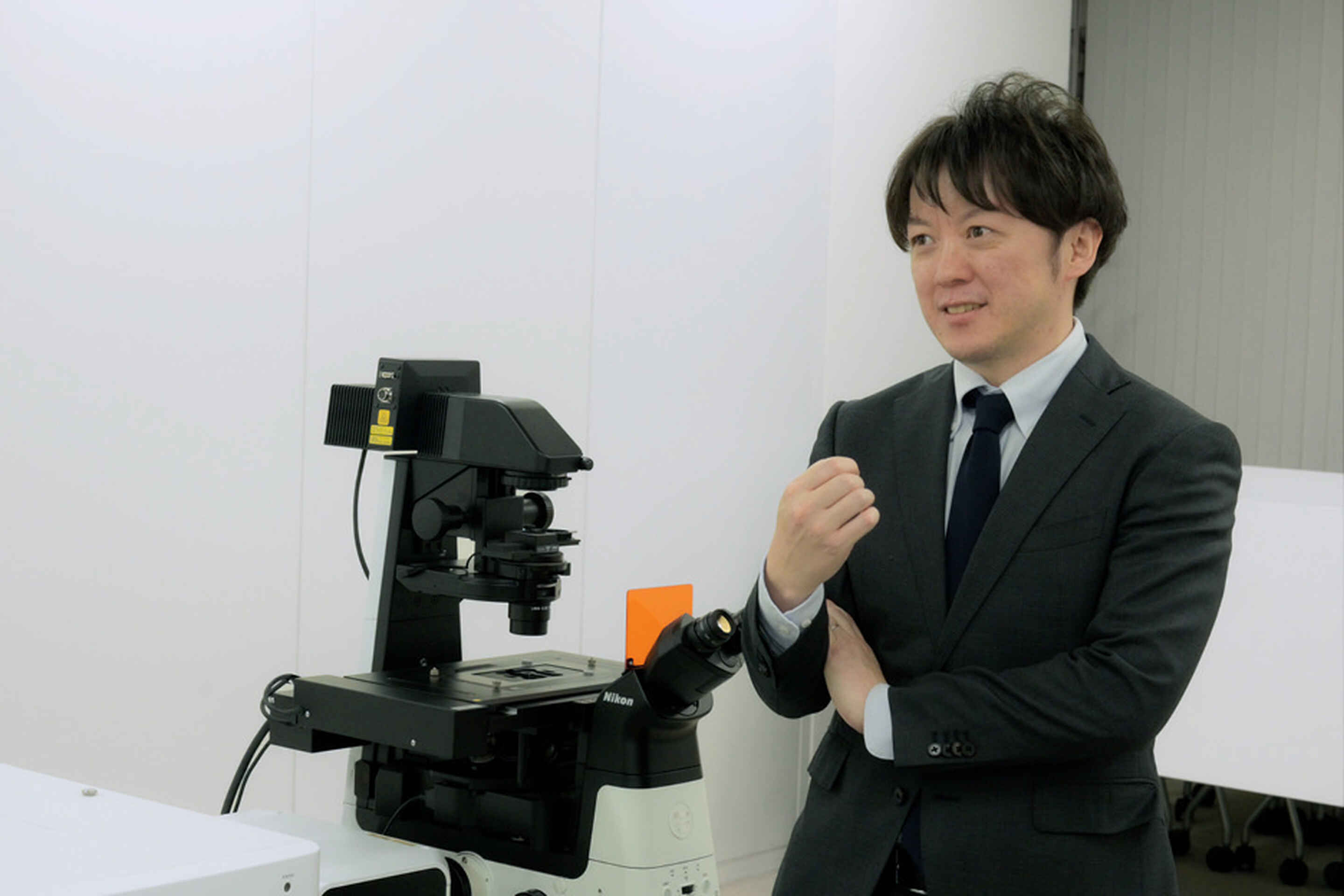 How did you approach the design and what was your biggest challenge?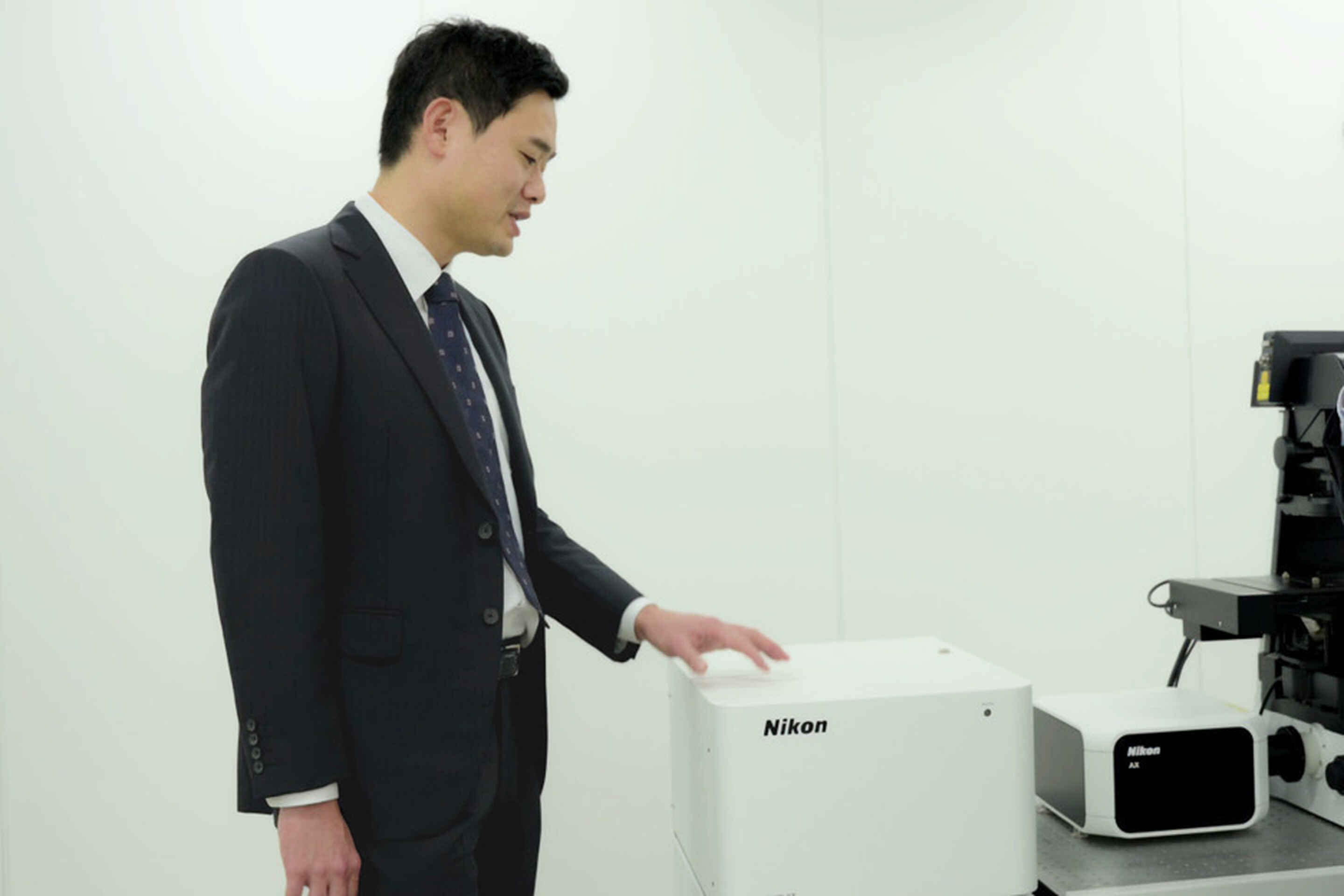 Tomosugi: "No compromise on improving image quality" was the design team's slogan from the beginning of development. We newly created an electrical design that thoroughly suppresses noise, identified aberration factors that affect the fluorescence signal, and imposed strictly specified values on the flatness of the mirror — we did everything possible. We paid very close attention to every detail, because it was also found that subtle differences in the set-up state influence the image quality. With that in mind, we not only improved the ease of set-up through the mechanical design, but also renewed the adjustment software.
The most difficult concern was balancing flexibility and accuracy in the microscope system. The detected wavelength is always extremely accurate regardless of the number and types of AX detectors combined for use in each particular application. This was achieved by improving the feed accuracy of the electric drive unit and the unprecedented optical design.
How did Nikon work on software development?
Tomosugi: We made major revisions to the software design, with the aim of creating a GUI that could be understood even at first glance. We recreated the graphics and layout over and over again based on customer improvement requests collected from sales representatives around the world. The "setting of detection method" unique to the confocal microscope, which tends to be especially complicated, has now become very easy to understand visually.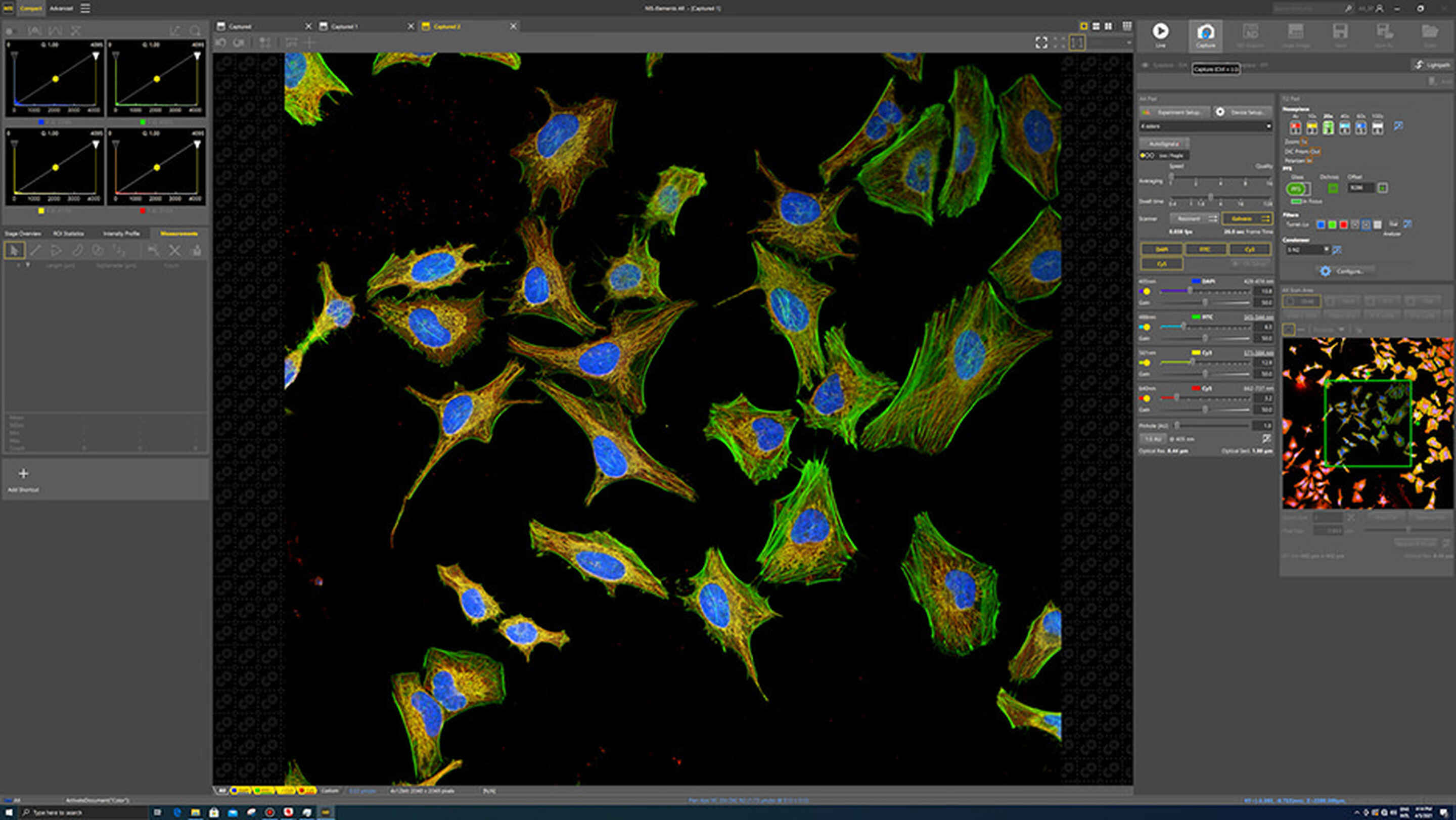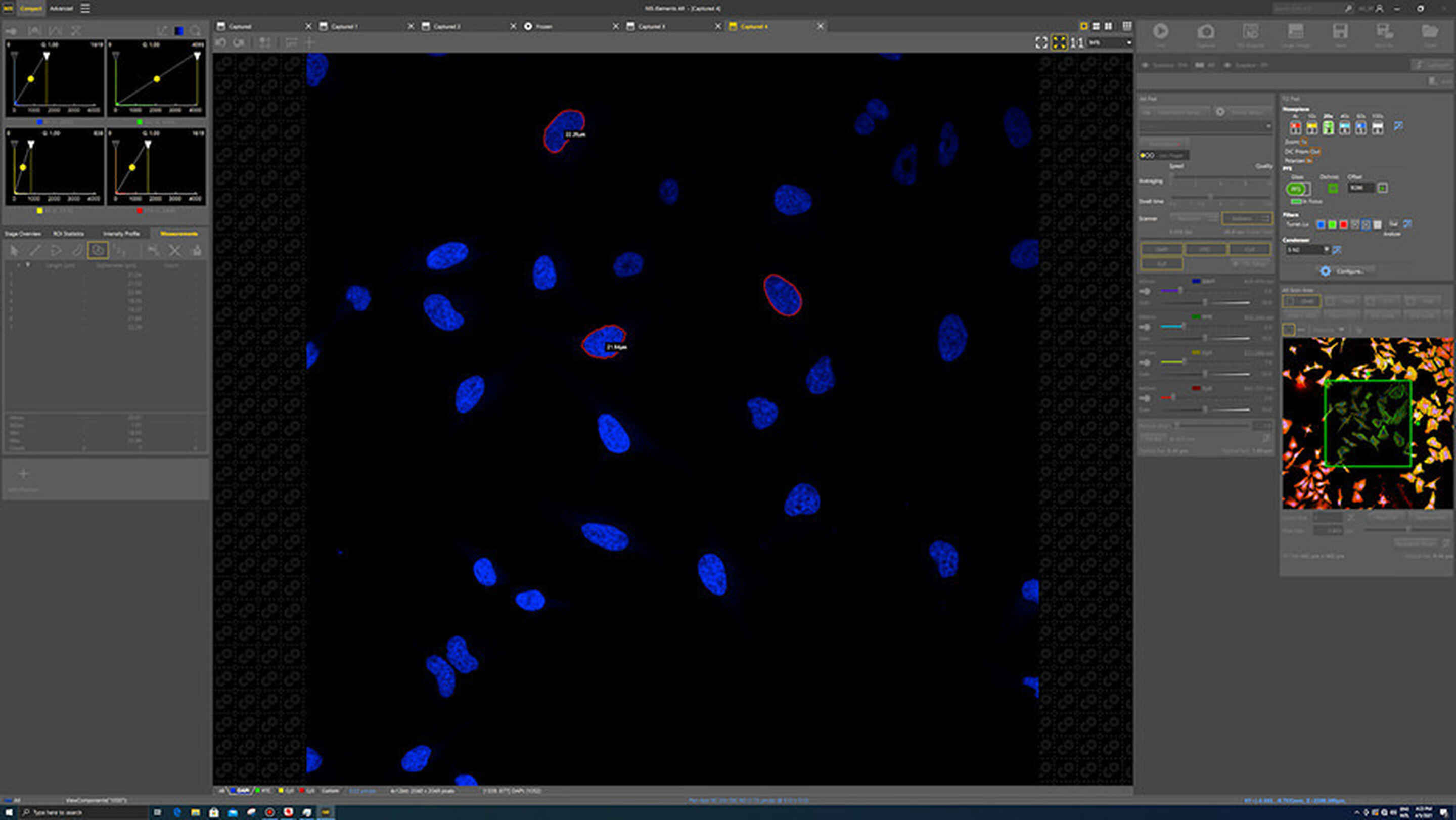 Did you renew the exterior design?
Tomosugi: We were very particular about the AX's exterior design. We wanted a form and design that would be clean and sophisticated, without feeling inaccessible, and that would fit into any space.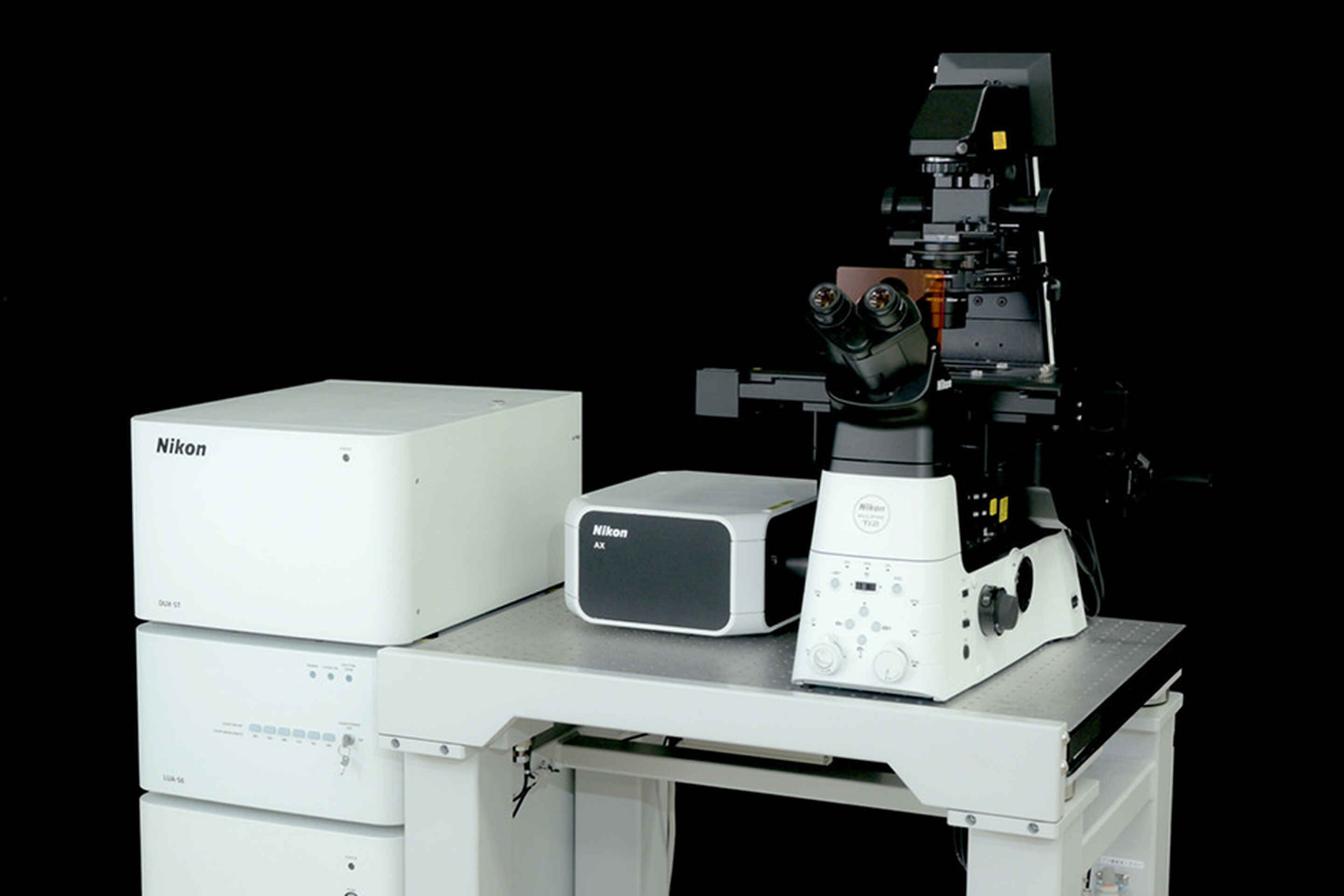 What do you expect from the AX in the field?
Ito: I want novices to become aware of the problem-solving power realized by Nikon's high optical performance through its intuitive operation combined with image quality, data and performance that exceed users' expectations. That is why these confocal microscopes are utilized in various fields such as elucidating the mechanisms of cranial nerves and cancer, stem cell research, drug discovery research, etc.
As well as that, we can offer the best environment and highest performance for researchers working in cutting-edge fields, through systems customized to their purpose. This means the biological phenomena that occur in the cell can be captured reliably from macro to micro.
Tomosugi: I think this microscope can bring new awareness of science to researchers in a wide range of fields. I hope that the high image quality, high-flexibility system and simple, intuitive operability of the AX will contribute to their daily research.
What sort of contribution do you see it making to society?
Ito: I would be happy if the AX can contribute to the development of science and technology by making it more accessible to as many people as possible. By visualizing and digitizing all life phenomena in the drug discovery, biotech, cosmetics, and food fields, we hope to contribute to the evolution of safety and security in medicine and food products.
Tomosugi: I often hear the expression "scientific evidence" recently, probably because of the influence of the COVID-19 pandemic. Seeing is believing when it comes to the effects of virus infection and drug administration on the human body. We believe that extremely useful evidence in the images that can be captured taking advantage of the AX's overwhelming total power will greatly contribute to all areas of society in the future, so that important discoveries are not overlooked at first glance. In addition, the AX already implements equipment that will enable further evolution after installation. Details have not yet been announced, but the project is underway to provide extra, unique and practical added value to users. Please look forward to further updates.