An upright microscope is used to observe samples such as slides placed on a stage through an objective located above the stage. Nikon provides two types of focusing mechanisms, a focusing stage and a focusing nosepiece, which can mount various intermediate tubes and accessories in a stable manner. Nikon's upright microscopes offer a wide range of objectives and uniform illumination, providing bright images to the edge of the field of view and faithful color reproduction of the specimen. In addition, they are designed with intuitive and comfortable operability that reduces fatigue even during long-term observation. The diverse lineup supports advanced biological science research, routine examinations, and practical training at educational institutions, providing solutions suitable for a wide range of applications.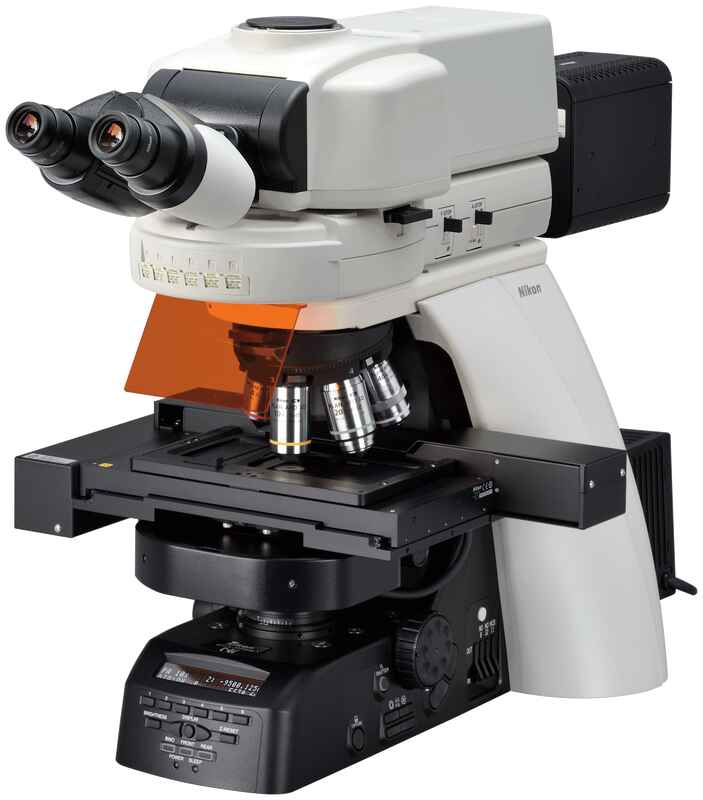 Research and clinical upright microscopes that support research in the fields of biological science and medicine, with excellent optical performance and high system expandability that can be equipped with motorized accessories.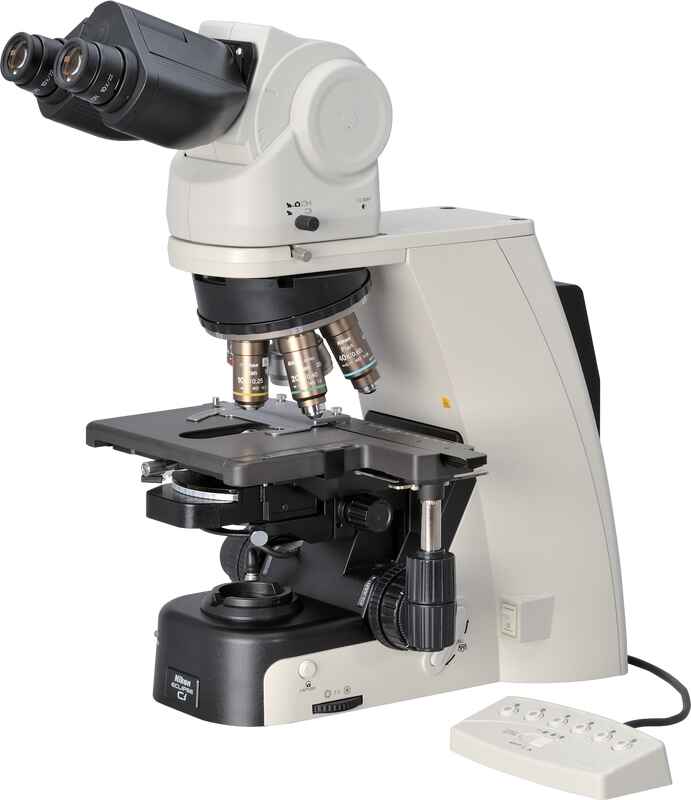 Ergonomic upright microscopes with eco-illumination for clinical and laboratory applications.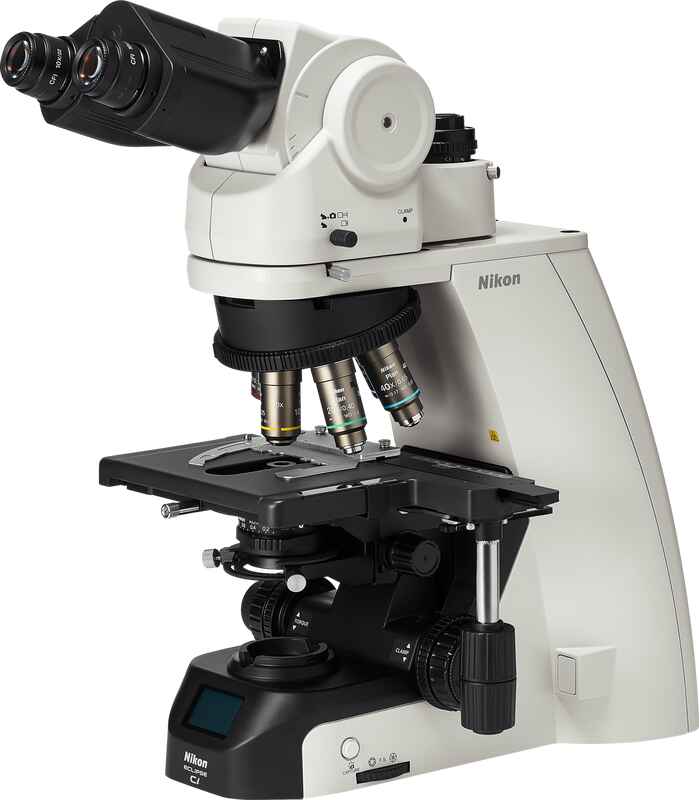 New
Equipped with LED illumination, LCD and Light Intensity Management (LIM) function, this Ci-L plus brings revolutionary changes to microscopy observation.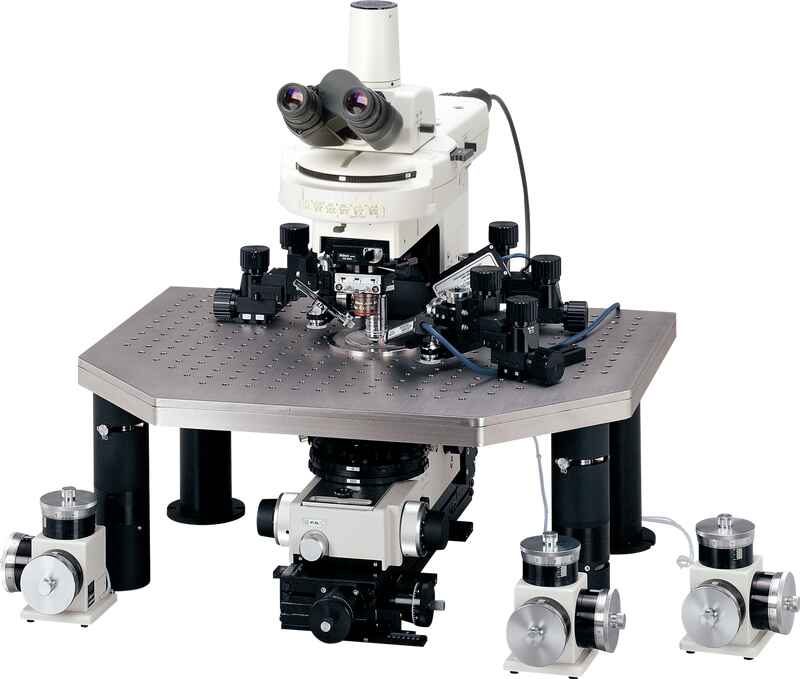 Upright microscope with a fixed stage and focusing nosepiece dedicated to electrophysiological research.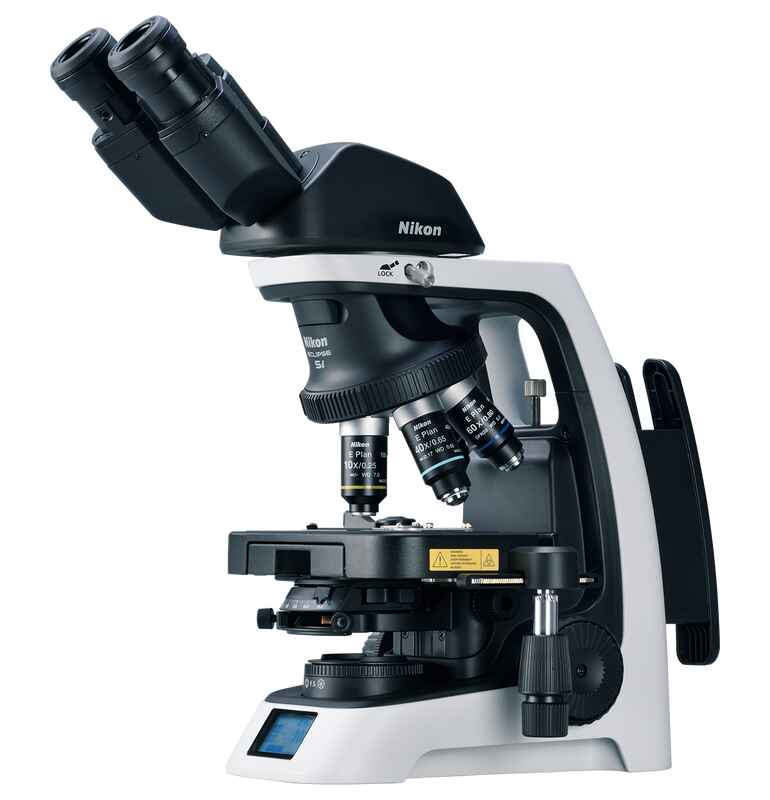 New
Ergonomically designed Nikon's upright microscope, ECLIPSE Si brings comfort and precision to your operation with cutting-edge hardware and software solutions.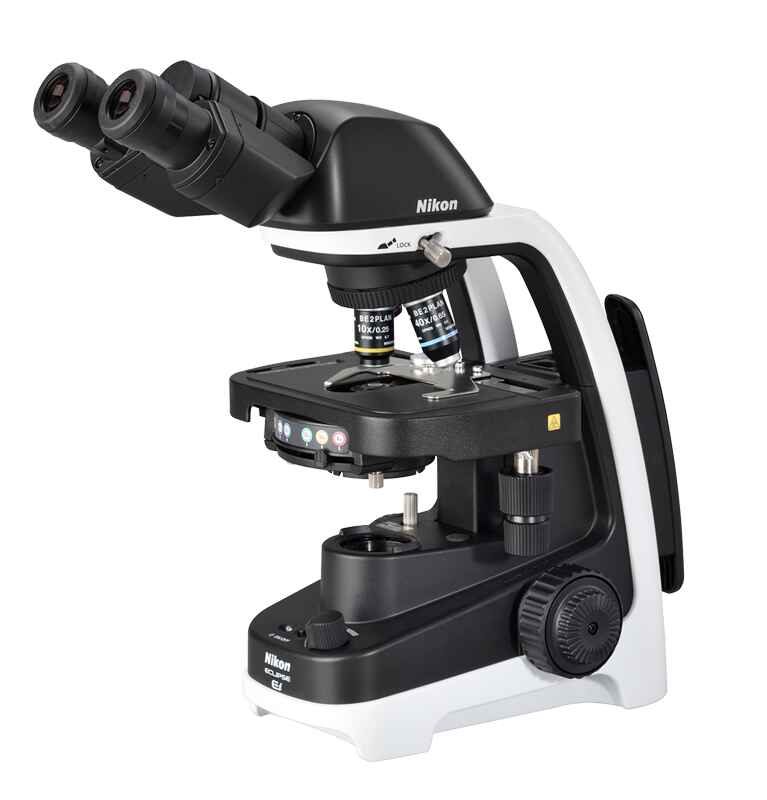 New
The ECLIPSE Ei educational microscope offers unique digital and design solutions to ensure the smooth progress of science and technology.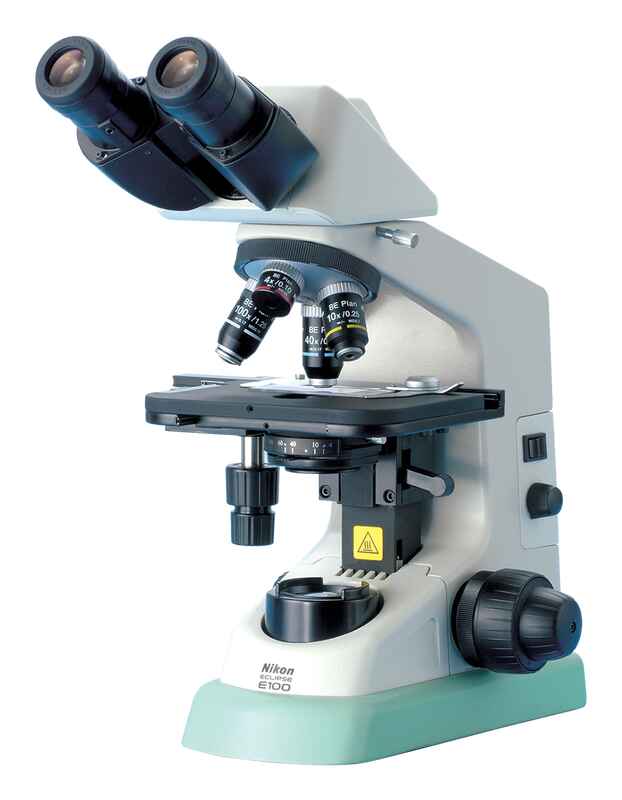 The ECLIPSE E100 is an educational microscope offering outstanding optical performance combined with advanced ergonomic features, making operation remarkably easy and stress-free.
---
Product availability may vary by country