Make observations using phase contrast microscopy
What is phase contrast microscopy?
Phase contrast microscopy is a technique that uses transmitted illumination to observe colorless and transparent and unstained specimens such as living cells without staining.
Insert a phase contrast slider with a diaphragm ring in the slot on the condenser side. It becomes phase contrast microscopy by inserting a phase contrast objective lens with the same PH code into the optical path.
Preparing for phase contrast microscopy
Please ensure that the following optical components are usable.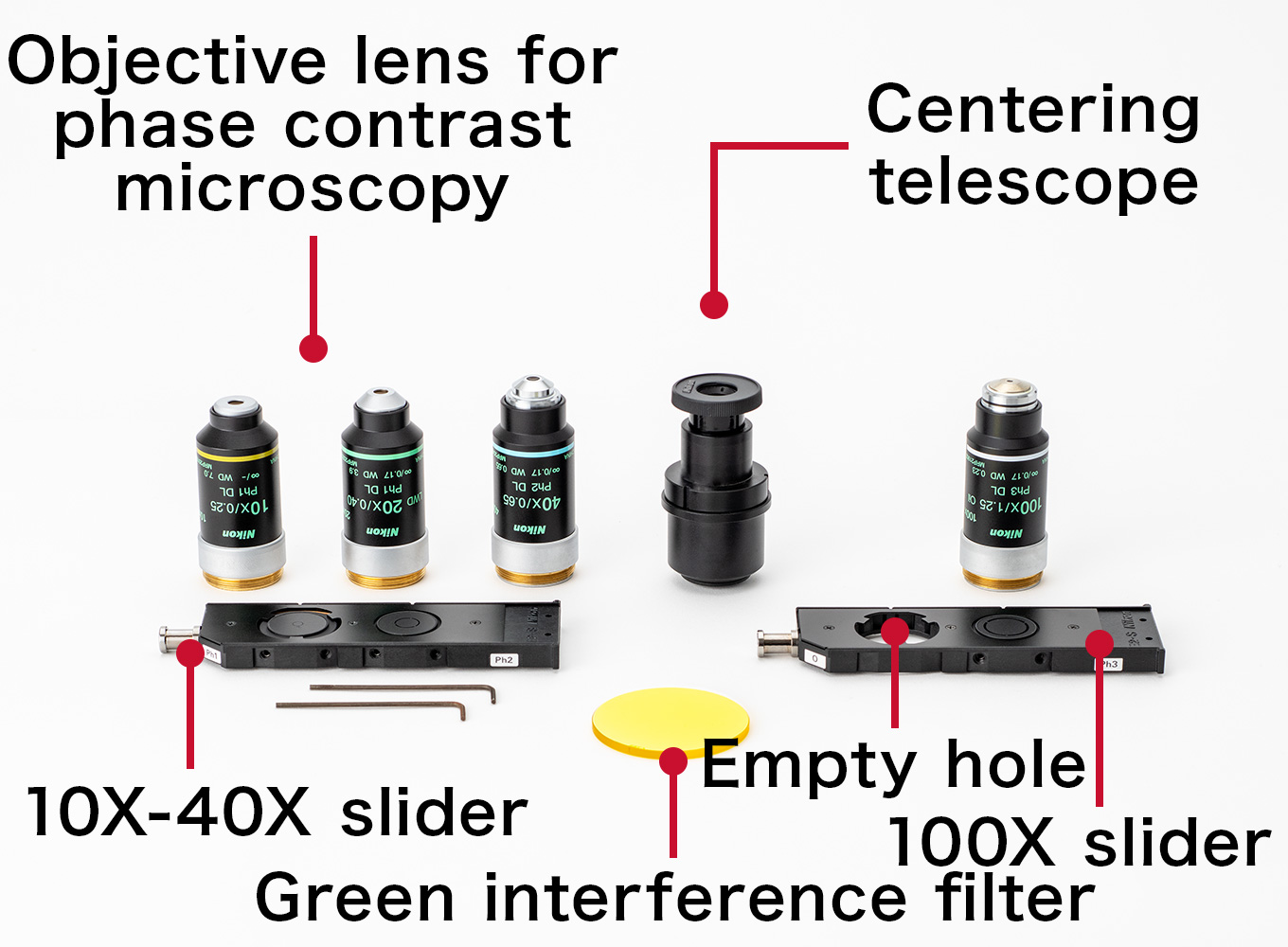 Table for the corresponding phase contrast sliders and objective lenses
Phase contrast slider
Objective lens

PH code

Corresponding NA

10x-40x

PH1

0.25〜0.5

PH2

0.55〜8.5

100x

PH3

0.9〜1.4
Centering telescope

Used to adjust the positioning of the diaphragm ring.
Make observations using phase contrast microscopy