Make observations using darkfield microscopy
What is darkfield microscopy?
Darkfield microscopy is a method of using oblique illumination to observe unstained specimens.
Use high contrast to make light observation images visible on a dark background.
When using darkfield microscopy, the illumination source is focused in a circular shape by the diaphragm ring. The light passes through the edge of the condenser lens and illuminates the specimen obliquely.
By using a lens with a smaller numerical aperture than the condenser lens, only the scattered light in the specimen passes through the objective lens and will form a darkfield image.
Preparing for darkfield microscopy
The parts listed below can be used.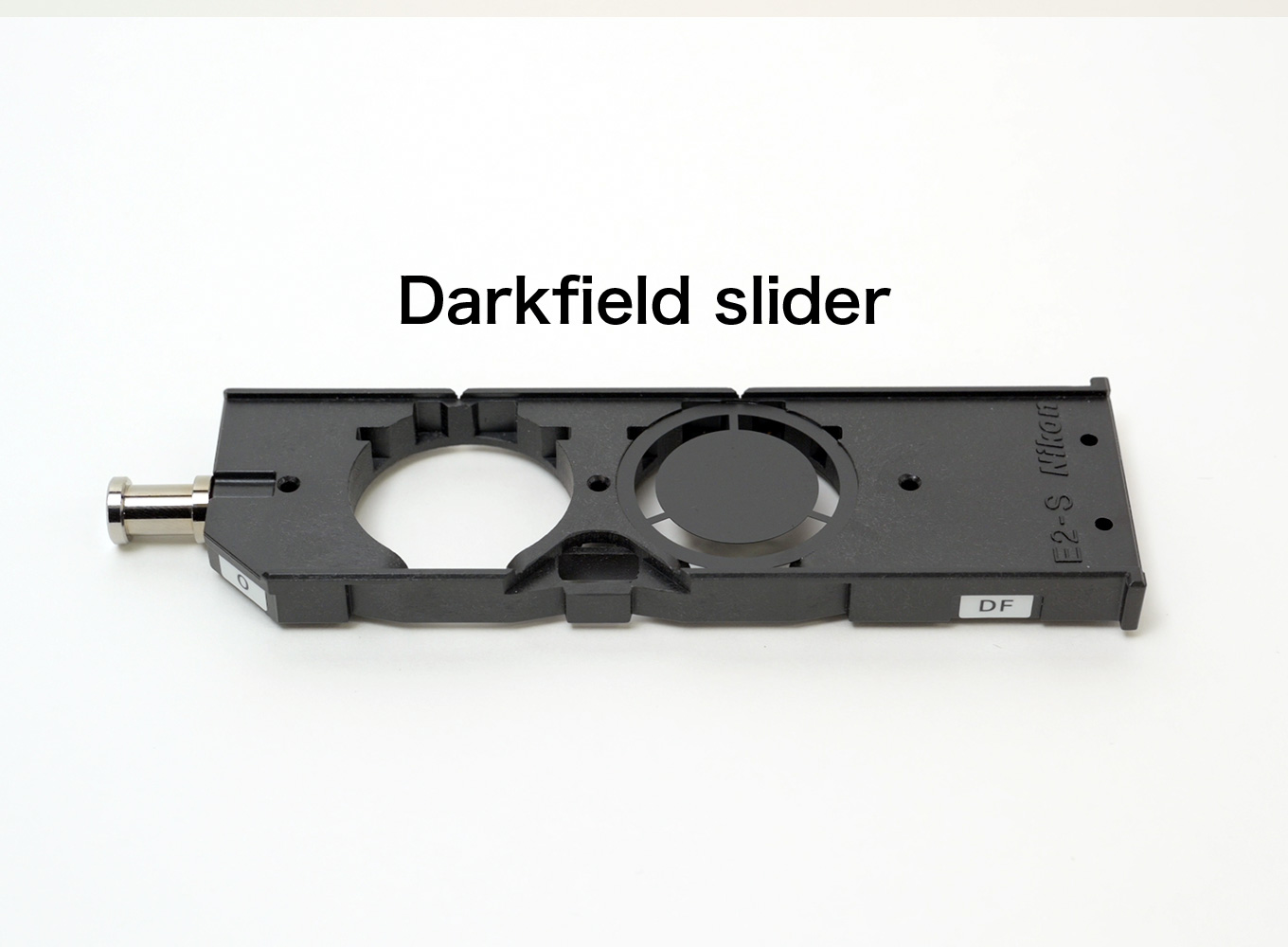 Make observations using darkfield microscopy