Nikon Instruments Showcases Latest Biological Imaging Instruments at the American Society for Cell Biology Annual Meeting
dic. 4, 2017
Enhancements to the latest imaging tools and the Eclipse Ti2 Inverted Research Microscope allow for higher speeds, higher throughput, and higher resolution for more complex biological imaging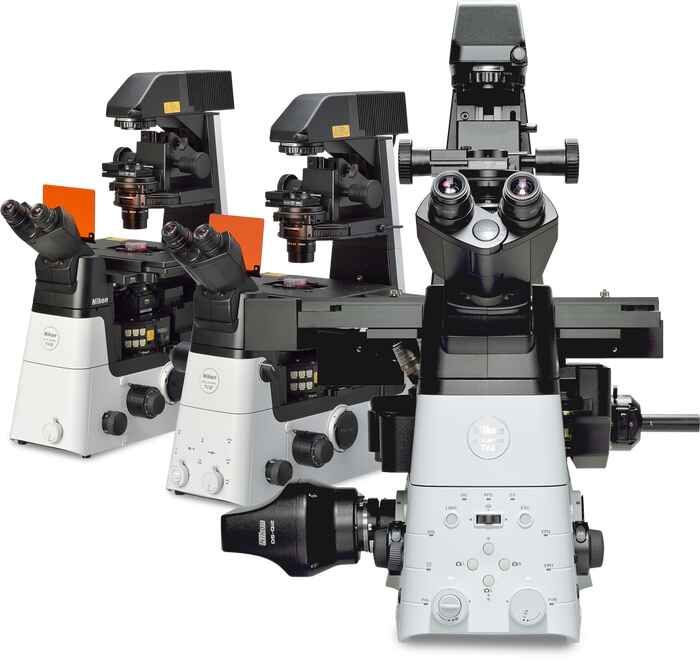 Nikon Instruments Inc., innovator of advanced optical instruments, is exhibiting the latest developments in biological imaging systems at the American Society for Cell Biology Annual Meeting 2017 in Philadelphia this week. From a new HD 1K resonant scanner for fast confocal imaging to refined objectives and fully-incubated High Content platforms for high-throughput live-cell imaging, Nikon's latest instruments provide scientists with the ability to perform more complex imaging tasks while conducting important biological research. In addition to the latest tools, researchers and attendees can stop by booth 401 to demo the ground-breaking Eclipse Ti2 Inverted Research Microscope, renowned for its unprecedented field of view and improved speed and usability.
"Nikon is focused on constantly evolving our imaging systems and bringing state-of-the-art capabilities to the world of biological research," said Steve Ross, Ph.D., General Manager, Products and Marketing, Nikon Instruments Inc. "New tools like upgraded resonant scanners for confocal, objectives for deeper imaging, and high-throughput imaging platforms designed for live cells allow for faster, deeper, clearer imaging of the most intricate and important biological systems."
Nikon's latest improvements focus on not only cultivating the quality and speed of microscopy, but also on data visualization and analysis for more efficient and revolutionary research.
Nikon will showcase a variety of top of the line instruments for improvements in live-cell, confocal, super resolution, and multimodal biological imaging including:
1. A New Level of Confocal and MP Imaging with the HD 1K Resonant Scanner
The HD 1K resonant scanner for A1r allows for higher speed, higher resolution confocal and MP imaging while the Enhanced Resolution mode provides even greater resolution improvements. In addition, new objectives allow for deeper imaging of cleared tissues while the new DUVB detector enables faster, easier spectral tuning. The latest improvements also provide users with integrated lifetime imaging options.
2. Enhanced Super-Resolution Imaging with STORM 5.0
Nikon's latest STORM 5.0 allows users to visualize and analyze molecule data in powerful new ways and provides ultimate flexibility in illumination sequence design. Users can analyze thicker samples using the new silicone objective lens combined with Z-stacking.
3. Expanded FOV with Latest N-SIM Structured Illumination Super-Resolution
The latest N-SIM Structured Illumination system features a 4x larger field of view than traditional SIM and can be combined with confocal on the same imaging platform for correlative studies.
4. Live-Cell High Content Imaging and Analysis
Nikon's fully incubated live-cell HC imaging platform can accommodate a variety of different imaging modalities including spinning disk and point-scanning confocal. An automatic water dispenser supports long-term imaging with water immersion objectives while the Ti2's perfect focus system (PFS) can be used for maintaining focus. The system can hold up to 110 well plates and provides powerful software tools for intelligent acquisition, analysis and data-sharing through NIS-Elements. This system will be available spring of 2018.
5. Large FOV Imaging with the Ti2 Inverted Microscope
With an unpreceded ultra-wide 25mm FOV, 4th Generation PFS for Perfect Auto-Focusing, super-stable platform and for single-molecule imaging, Automatic Correction Collar for perfect point spread functions, and accessible back-aperture for laser alignment, the Ti2 remains the best-in-class inverted microscope for biological imaging.
6. Multimodal Imaging with flexible LAPP Illuminators
Modular TIRF, FRAP and photo stimulation devices can be easily combined with a variety of imaging modalities such as confocal and epi-fluorescence to create the ultimate custom imaging solutions.
7. New Objectives for Deeper Imaging
Nikon's new silicone objective enables deeper imaging for super-resolution imaging and is also an ideal choice for confocal imaging of live specimens as it provides better refractive index matching and minimizes spherical aberration. Nikon will also be featuring the new 20xC Glyc objective with 8.2mm working distance, designed for ultra-deep imaging of cleared tissues.
ASCB 2017 attendees are invited to experience all of the above systems and products at Nikon's Booth 401.
Nikon Instruments Showcases Latest Biological Imaging Instruments at the American Society for Cell Biology Annual Meeting