Nikon BioImaging Labs in the US, Europe, and Japan will begin providing "Organ-on-a-Chip Imaging and Analysis contract services"
mag 25, 2022
Three subsidiary companies of Nikon Corporation (Nikon Instruments Inc. (MELVILLE, N.Y., THE USA), Nikon Europe B.V. (AMSTERDAM, THE NETHERLANDS), and Nikon Solutions Co., Ltd. (TOKYO, JAPAN) will sequentially start to provide "Organ-on-a-Chip Imaging and Analysis contract services." Beginning June 1, 2022, services will be offered at Nikon BioImaging Labs where each company operates to support drug discovery research using cells.
In the drug discovery field, cells and biological tissues are used for evaluating the efficacy and safety of drug candidates under conditions aimed at recapitulating the physiological environment. Before administering a new investigational drug to humans to confirm its efficacy and toxicity, an enormous amount of time and cost is required in order to reproducibly carry out such tests.
In contrast, an organ chip can mimic an organ in-vivo system with physiological functions by culturing cells derived from the organ in a micro-fluidic device on the chip. While this is a revolutionary technology that can be utilized to evaluate the efficacy and toxicity of candidate compounds with high accuracy and efficiency, advanced techniques are required to acquire images of organ chips with complex structures, select analysis conditions, and acquire quantitative data.
Nikon has established the optimum conditions for imaging and analysis for each organ-on-a-chip and the specific aim of each experiment, in collaboration with three organ-on-a-chip manufacturers. Nikon Instruments Inc., Nikon Europe B.V., and Nikon Solutions Co., Ltd. will begin to provide "Organ-on-a-Chip Imaging and Analysis contract services" in the optimum manner for the purpose of research and development for drug discovery based on each customer's commission, at Nikon BioImaging Labs in the US, the Netherlands, and Japan.
In their medium-term business plan, Nikon has set the support of drug discovery as one of their growth drivers and will contribute to high precision and streamlining in the assessment of candidate compounds for new drugs. To meet customers' needs, Nikon will support the research and development for drug discovery while looking for collaboration with new organ-on-a-chip manufacturers.
Nikon Instruments Inc. will join the international conference "BIO International Convention" (June 13 to 16, 2022 in San Diego, US), within the Bio Business Solutions Pavilion, where companies related to biotechnology and drug making gather together, to introduce this service.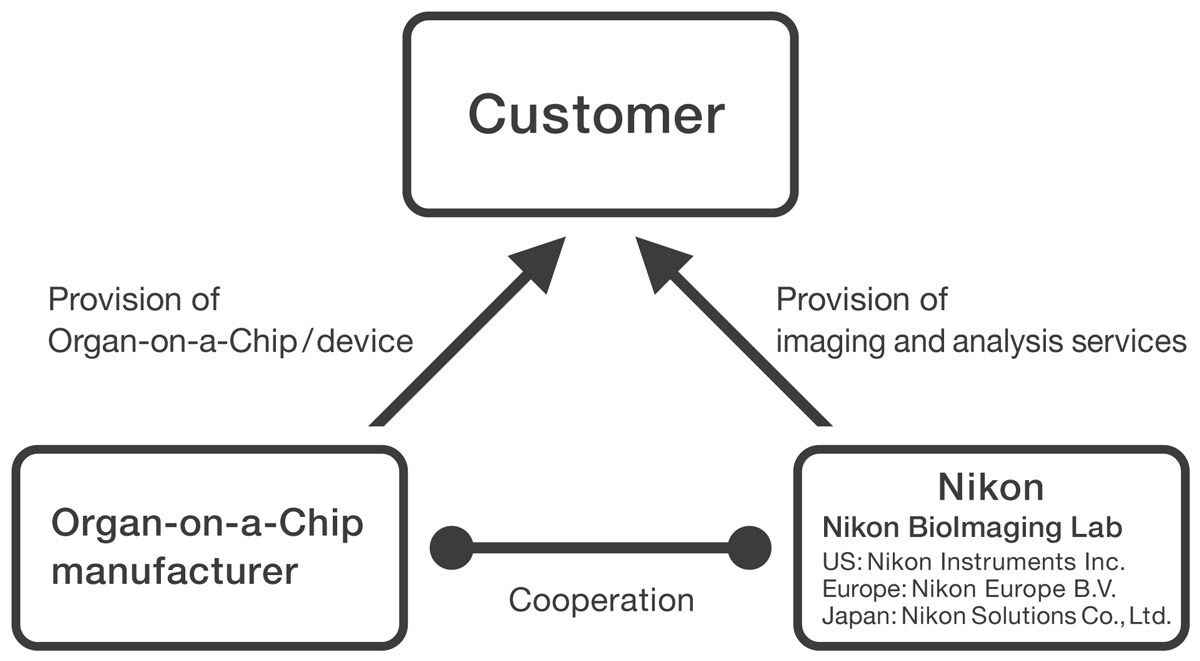 Collaborating organ-on-a-chip manufacturers
AIM Biotech Pte. Ltd.
Company profile
AIM Biotech enables and accelerates the development of cutting-edge therapeutics through AIM's BioAvatar technology, which embodies its core expertise in the design and manufacture of sophisticated microfluidic systems and human tissue models. Founded in 2012, AIM Biotech's is a leading organ-on-a-chip company that is backed by more than140 peer-reviewed scientific publications in Nature Medicine, Cell, Cancer Cell, etc, mainly contributed by independent customers around the world.
Product and business overview

AIM Biotech's idenTx line of 3D tissue culture chips and plates enable predictive human BioAvatars that recapitulate human microphysiology more accurately than traditional cell culture or animal models. Available in formats for 3, 9, and 40 parallel experiments, idenTx multiplies the throughput in alignment with the phases of drug discovery programs.

Unique assays include immune checkpoint, T cell killing efficiency and blood-brain barrier can be achieved in idenTx with no special equipment and in conjunction with the existing laboratory workflow and automation. With the new idenTx platform, AIM Biotech has taken the proven AIM chips and plates to the next level of scalability and refinement, enabling human-focused, clinically-relevant results for the development of cutting-edge therapies.

AIM Biotech is also poised to accelerate drug development programs by making available the AIM team's expertise in organ-on-a-chip assays and disease models through contract research & custom assay development services to pharma & biotechs. Besides generating actionable data, the turnkey solution that AIM Biotech offers also ensures that the BioAvatar technology can be brought in-house and be implemented by the service customers for future development programs.

CEO
Jim McGorry
Location of headquarters
(address)
21 Biopolis Road, #01-24 Nucleos, Singapore 138567
Company web site
https://aimbiotech.com/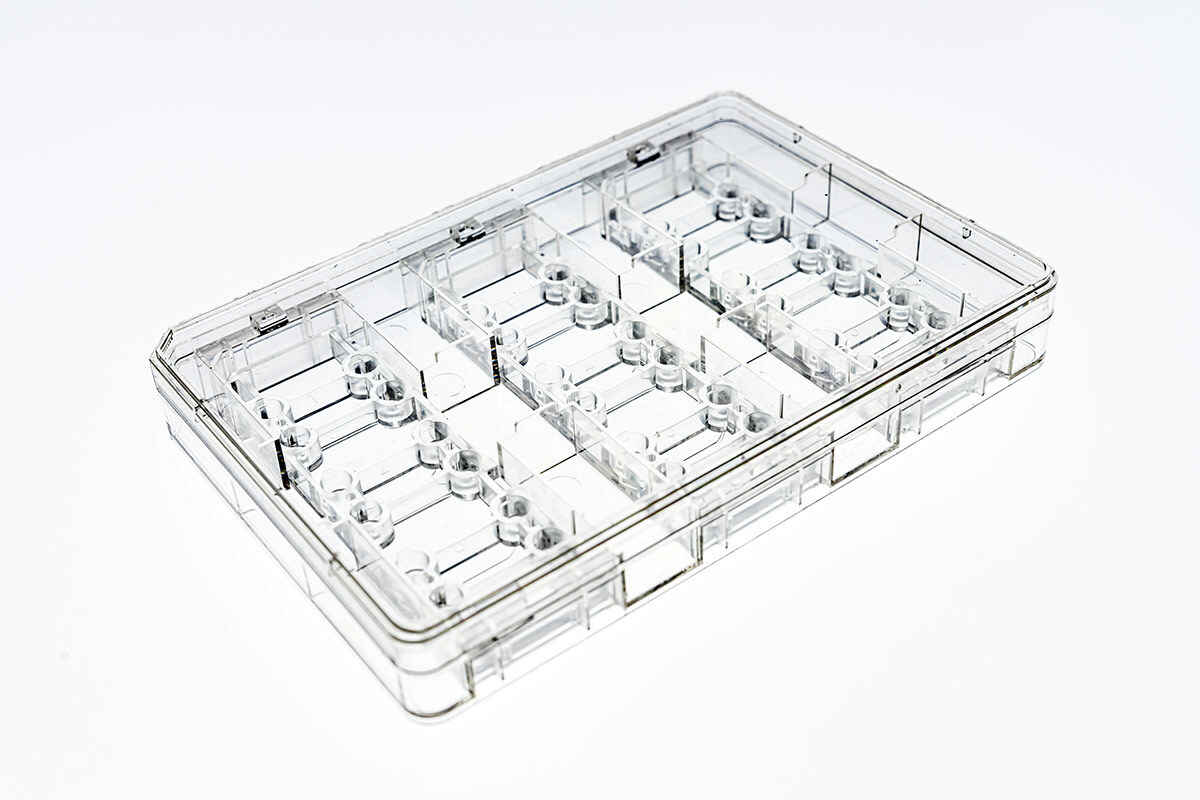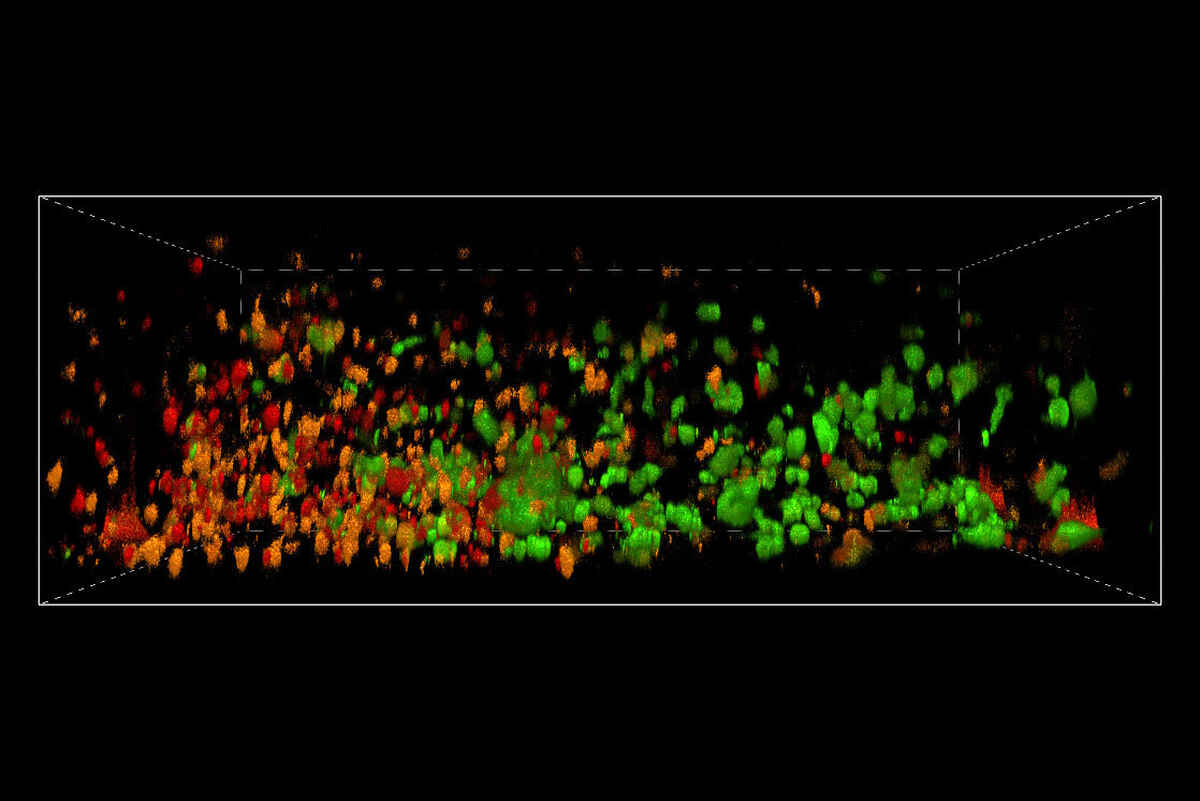 Nortis Inc.
Company profile
Nortis was founded in 2012 by Dr. Thomas Neumann, the current CEO, and inventor of the Nortis proprietary organ-on-chip technology. The company is headquartered in Seattle, Washington with employees across North America. Nortis' mission is to improve human health through organ-on-chip based solutions by changing the way that drugs are discovered and developed, and to expand these solutions into precision medicine and regenerative medicine.
Product and business overview
Nortis currently provides a range of organ-on-chip products and services based on the ParVivoTM platform that incorporates a unique in vitro 3D chip design to most faithfully model in vivo organ structure and function. The current flagship product is the ParVivoTM Human Kidney chip supplied with preformed, fully functional, quality-controlled proximal tubules ready for immediate use in drug toxicity assessment. The company has a strong development pipeline of additional organ models for use in toxicology and novel approaches to organ-on-chip disease model to enable new drug discovery in complex diseases.
CEO
Thomas Neumann
Location of headquarters
(address)
17280 Redmond - Woodinville Rd NE, Woodinville, WA 98072, USA
Company web site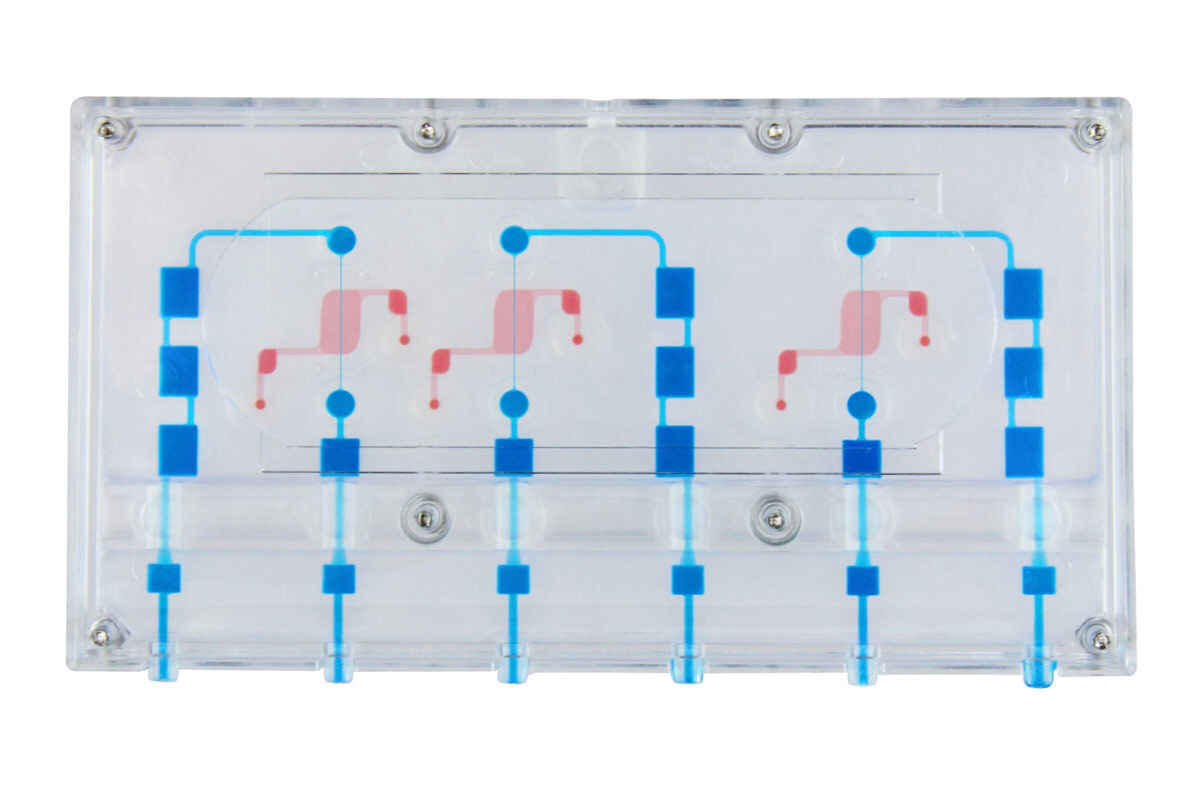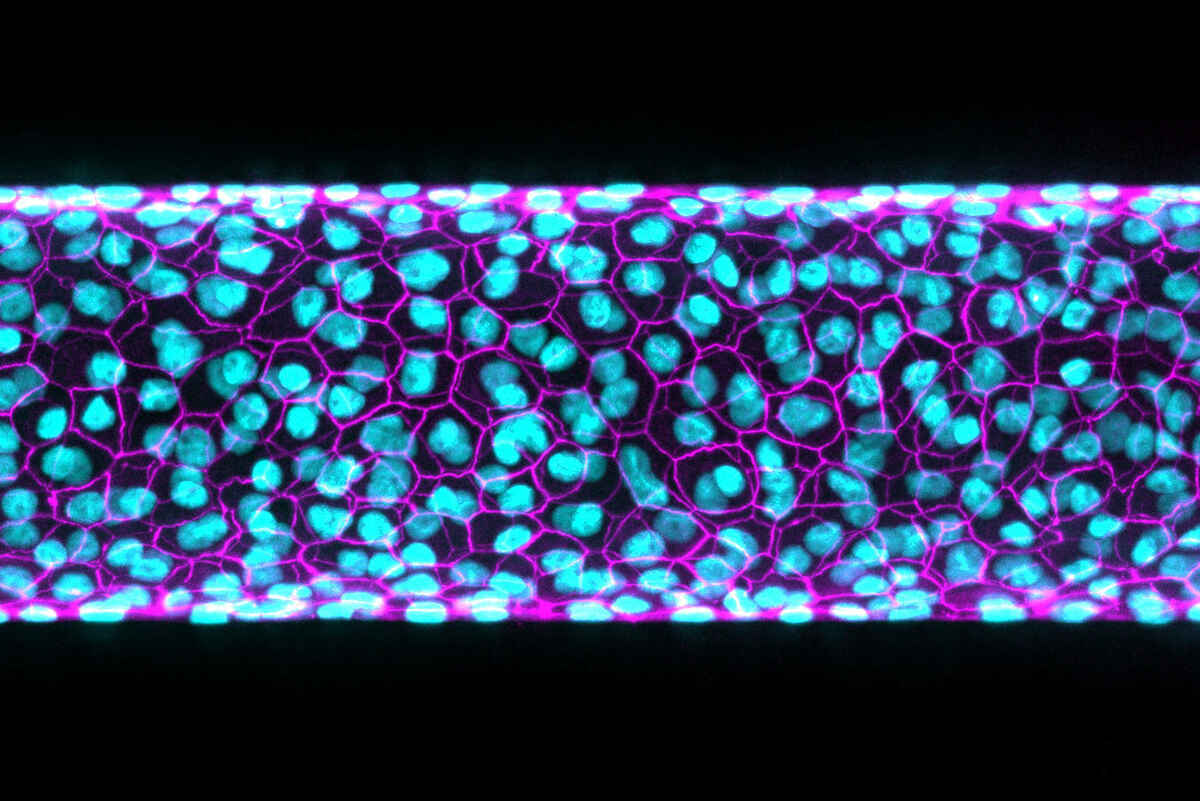 TissUse GmbH
Company profile
TissUse is a Berlin, Germany-based, biotechnology company, which has developed a unique "Multi-Organ-Chip" platform that provides unparalleled preclinical insight on a systemic level using human tissues. This enabling technology platform consists of a miniaturized construct that closely simulates the activity of multiple human organs in their true physiological context. TissUse's Multi-Organ-Chips provide a new approach to predict, for example, toxicity, ADME profiles and efficacy in vitro, reducing and replacing laboratory animal testing and streamlining human clinical trials.

TissUse's Multi-Organ-Chips have been utilized in a large variety of applications including drug development, cosmetics, food and nutrition and consumer products since 2012.
TissUse is additionally applying its platform and know-how to develop spin-off programs in a variety of tissue and organ repair areas starting with the cosmetic market of hair transplants.
Product and business overview

Assets

HUMIMIC Multi-Organ-Chip Technology

Services

Technology Transfer & Training
Multi-Organ-Chip Assay Development

Products

HUMIMIC Chip2 96-Well, HUMIMIC Chip2 24-Well, HUMIMIC Chip3, HUMIMIC Chip3Plus, HUMIMIC Chip4, HUMIMIC Starter, HUMIMIC HeatSupport, HUMIMIC AutoLab, HUMIMIC iPSCs, HUMIMIC Accessories

CEO
Reyk Horland
Location of headquarters
(address)
Oudenarder Str. 16, 13347 Berlin, Germany
Company web site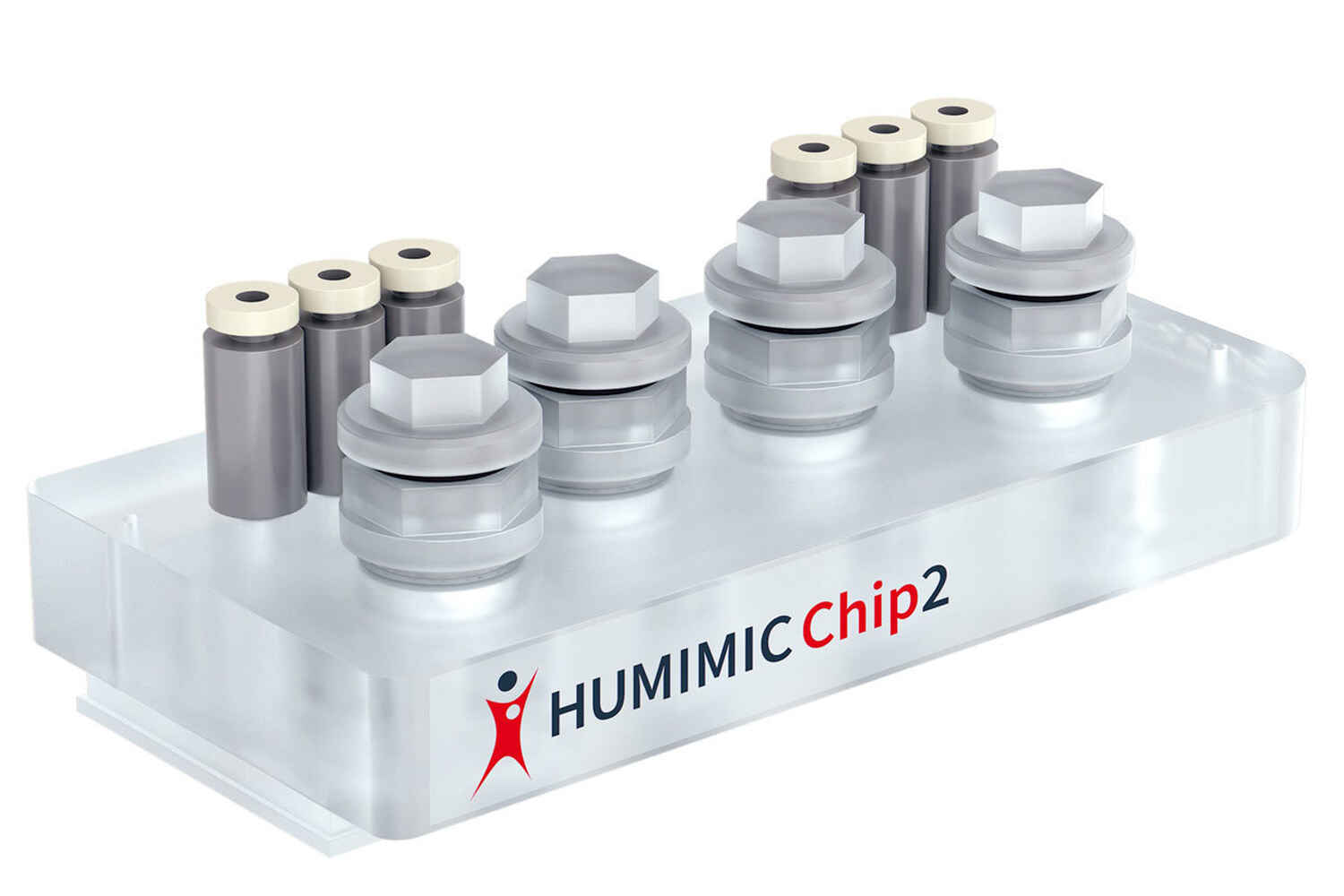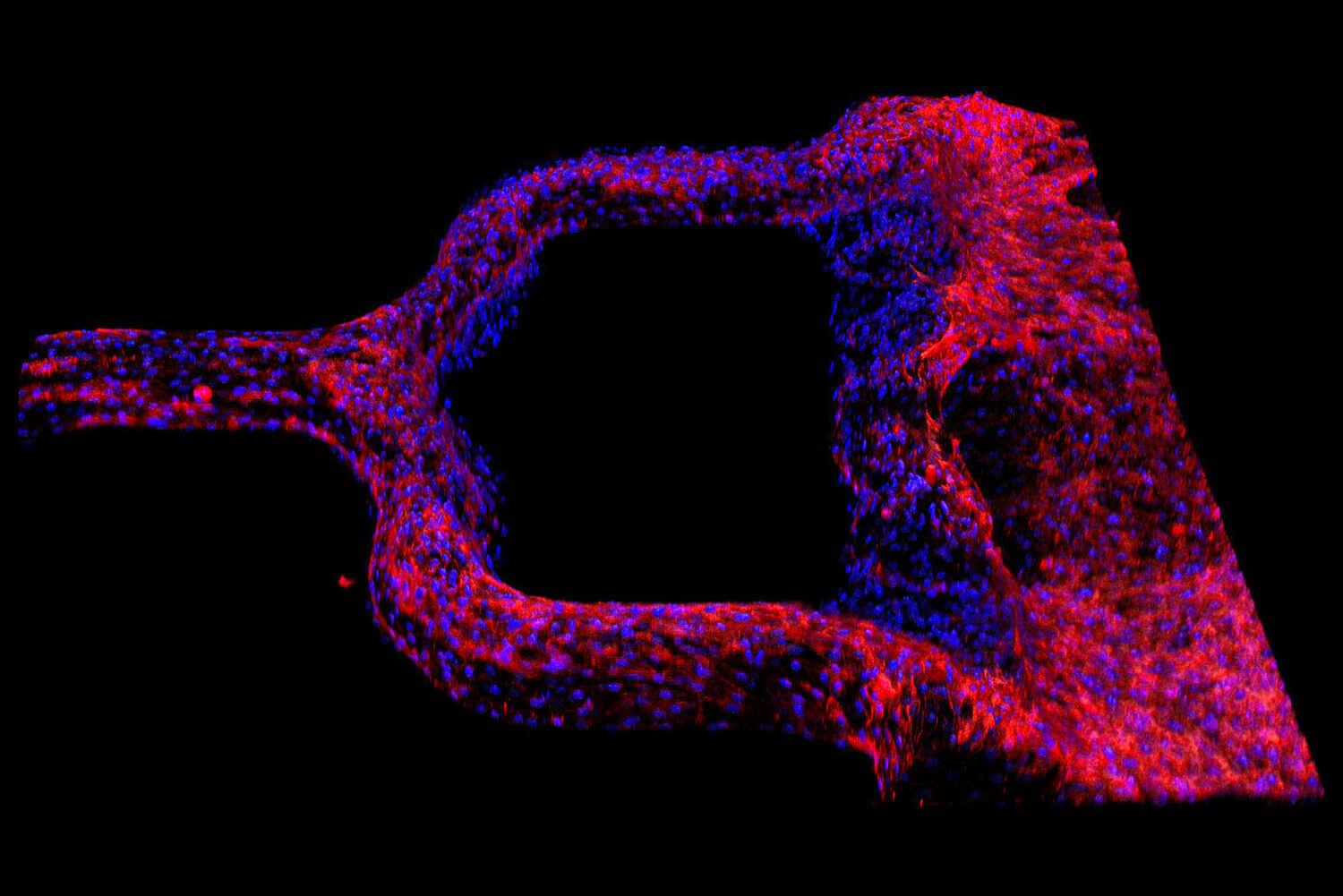 Nikon BioImaging Lab
Nikon BioImaging Lab operates in three countries as an open facility to support solutions for drug discovery research issues. It provides access to cutting-edge instruments, and optimum solutions on issues relating to such themes as high-quality cell culture, image capture, image analysis and screening, in close consultation with Nikon engineers.