A Nikon Europe BV e todas as suas subsidiárias Europeias estão a monitorizar de perto a situação com a COVID-19 (coronavirus) e a seguir todas as normas indicadas pelas autoridades de saúde locais. Saiba mais sobre as medidas que implementamos.
Nikon ECLIPSE Ei receives 2021 iF Design Award
mai. 7, 2021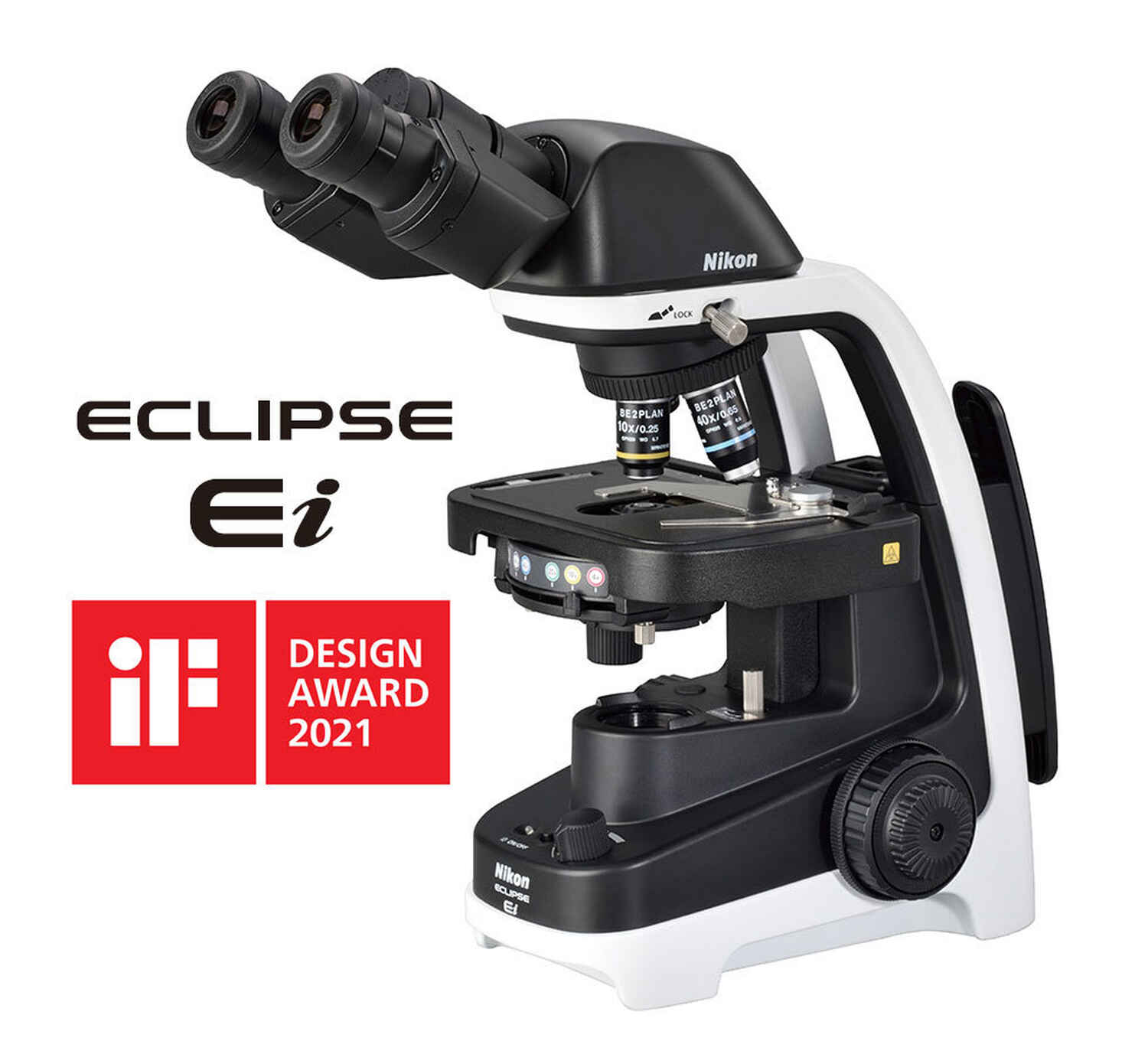 Nikon is proud to announce that the ECLIPSE Ei educational microscope has received a 2021 iF Design Award. First introduced in 1954, the iF Design Award has become one of the most important design prizes in the world (the 2021 competition attracted nearly 10,000 submissions from 60 countries). The award consists of several categories such as product, communication, and packaging. Nikon's ECLIPSE Ei boasts several innovative design features, including intuitive graphic indicators and an online guide, a lightweight body that is easy to hold and carry, and a design that provides clean, organized storage for accessories. These innovations make teaching, learning, and handling easier, supports teachers in their instruction, and increases productivity for students by giving them more essential time for learning sciences and medicine.
To learn more about Nikon's iF award winning products, click here.