Check out Nikon's latest application note on optimal parameters and equipment for ICSI in collaboration with OVA IVF Clinic Zurich
fev 19, 2019
Nikon Instruments Europe is pleased to present its latest application note on intracytoplasmic sperm injection (ICSI), 'The optimal parameters for ICSI – perfect your ICSI with precise optics' [link to downloads].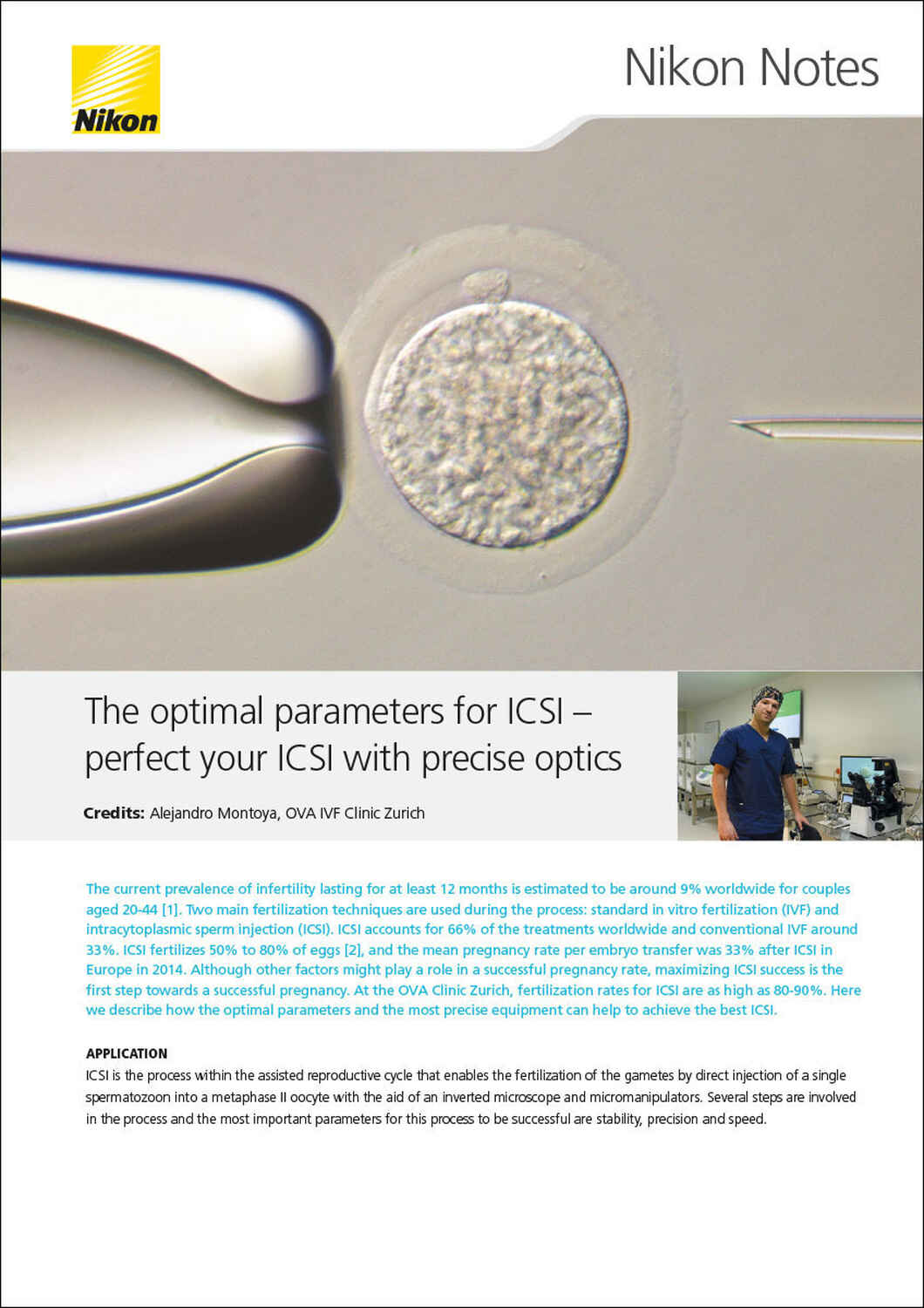 Nikon microscopes have played a key role in the development of Assisted Reproduction Techniques (ART) from the very start. At the heart of Nikon's offering in ART is an understanding of the needs of in vitrofertilization (IVF) today – excellent optical quality and cell-friendly imaging technologies which minimize environmental stress and optimize cell viability during imaging.
ICSI accounts for 66% of the treatments worldwide. Although other factors might play a role in a successful pregnancy rate, maximizing ICSI success is the first step towards a successful pregnancy. At the OVA Clinic Zurich, fertilization rates for ICSI are as high as 80-90%. Here, in collaboration with Alejandro Montoya, Senior Embryologist at OVA IVF Clinic Zurich, we describe how the optimal parameters and the most precise equipment can help to achieve the best ICSI.
The application note can be downloaded at www.microscope.healthcare.nikon.com/literature/Application-Notes/ICSI-Nikon-Note.pdf
Check out Nikon's latest application note on optimal parameters and equipment for ICSI in collaboration with OVA IVF Clinic Zurich