Centre d'excellence
University of Minnesota
The University Imaging Centers (UIC) serve internal and external research clients in the design of imaging experiments, choice of and training on suitable imaging systems, and subsequent image processing, visualization and analysis. The Centers provide a number of advanced imaging systems including: N-SIM super-resolution microscopy; macro spectral confocal microscopy; wide-field light and fluorescence microscopy; laser-scanning confocal microscopes; total internal reflectance microscope (TIRF); laser capture micro-dissection; several live cell imaging systems; poster printers; full sample preparation capabilities; along with 4 full-time and 4 part-time experienced staff members.
The UIC operates on the following fundamental mission goals:
Maximize the availability of advanced imaging technologies and methodologies to faculty, staff, students and external users.
Bring expertise in new imaging technologies to users.
Educate the University community about new imaging technologies.
Promote interaction between developers of new imaging technology and potential users.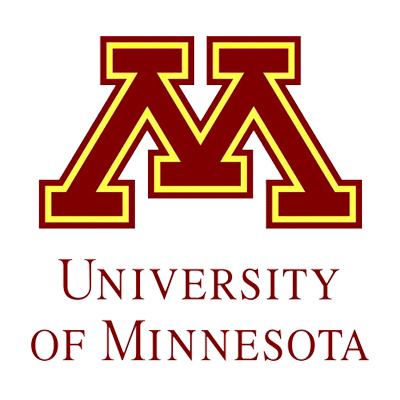 Contactez
CofE Director
email hidden; JavaScript is required
Address
University of Minnesota
1-151 Jackson Hall, 321 Church Street SE
Minneapolis, MN 55455
(612) 624-7938
Website
---
---
Systems Available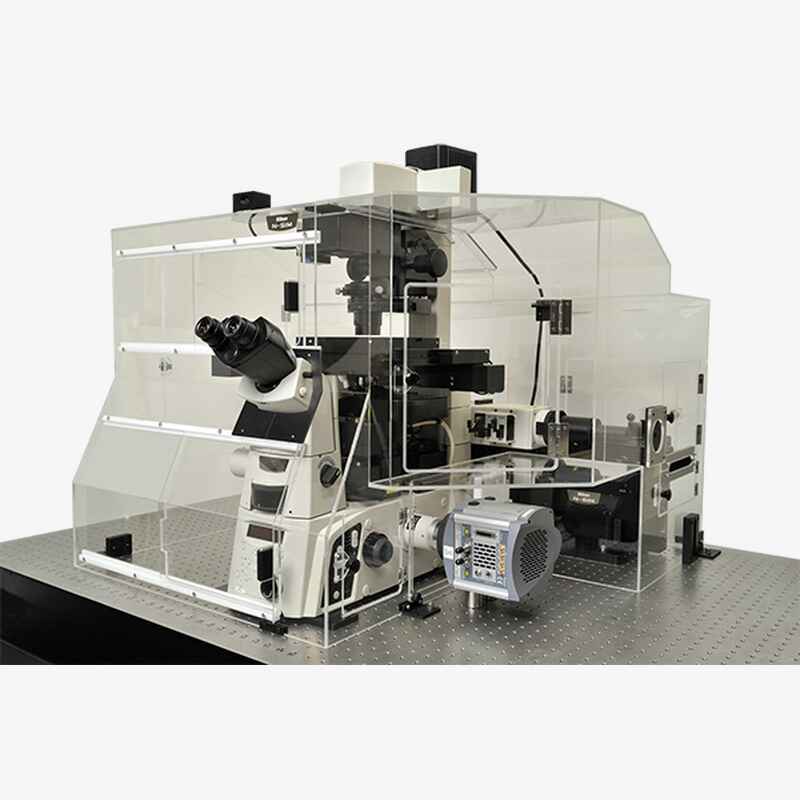 A1Rsi with N-SIM on a Ti-E Inverted Microscope
Point scanning confocal with resonant scanner and spectral detector combined with a structured illumination super-resolution microscope. Using high frequency Structured Illumination, the Nikon N-SIM can achieve image resolution of 85nm, which was previously considered impossible with optical microscopes.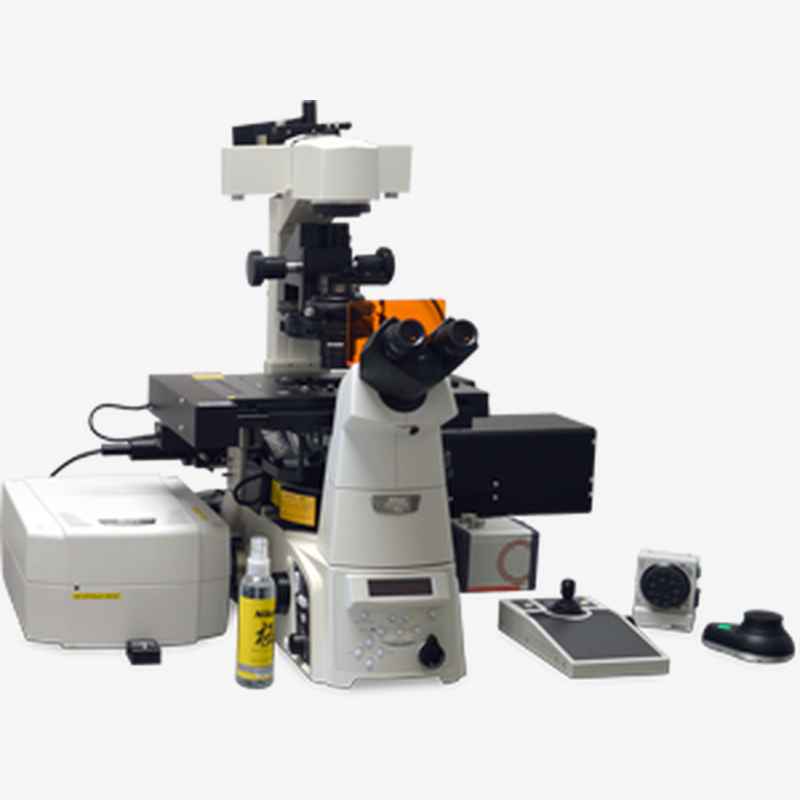 A1R Confocal with Ti-E Inverted Microscope
Capturing high-quality confocal images at ultrahigh-speed and enhanced sensitivity with a resonant scanner and galvano scanner, Nikon's A1R is a powerful tool for the imaging and visualization of intracellular dynamics and interaction.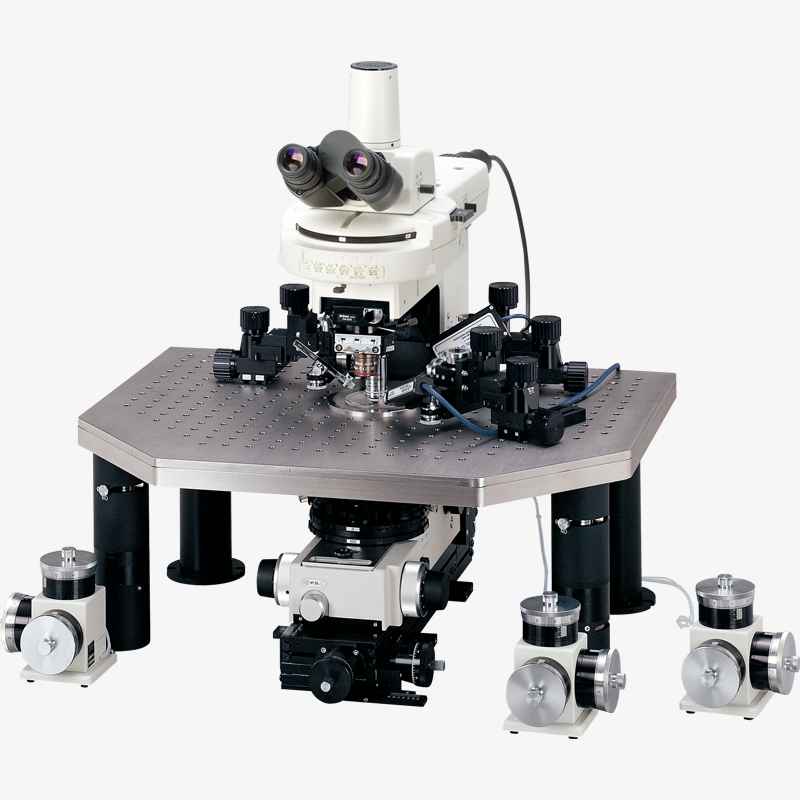 A1R Multiphoton with FN1
The A1 confocal laser microscope system is Nikon's powerful fully-automated confocal imaging system, capable of capturing high-quality confocal images of cells and molecular events at high speed and enhanced sensitivity.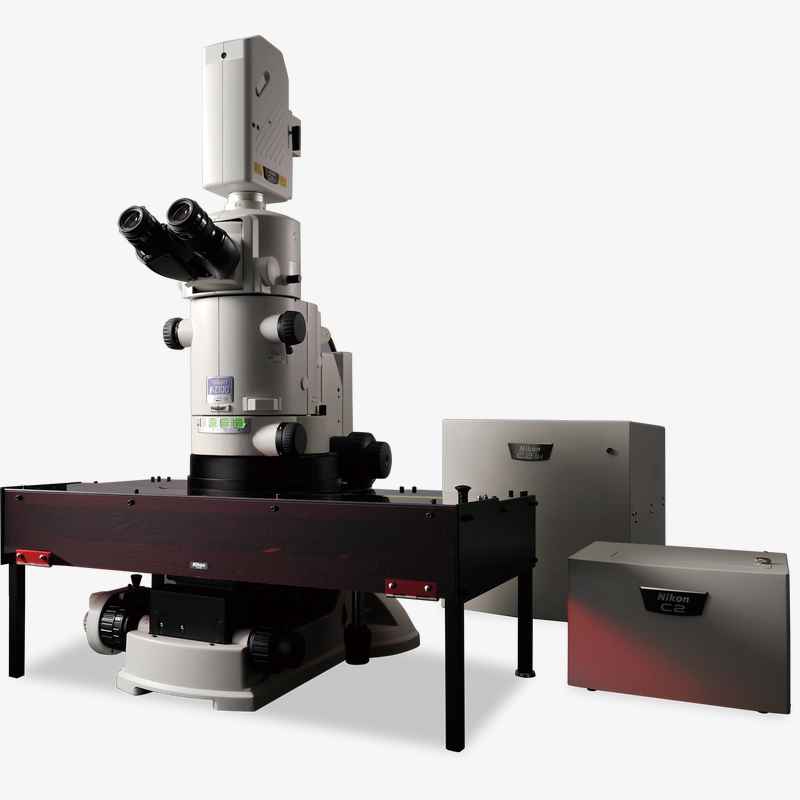 C2 Confocal with AZ100
The AZ-C2+ allows for imaging of whole-mount specimens, such as embryos, in a single shot. It offers a combination of low and high magnification objective lenses, optical zoom and a confocal scanning zoom function, enabling continuous imaging from macro to micro.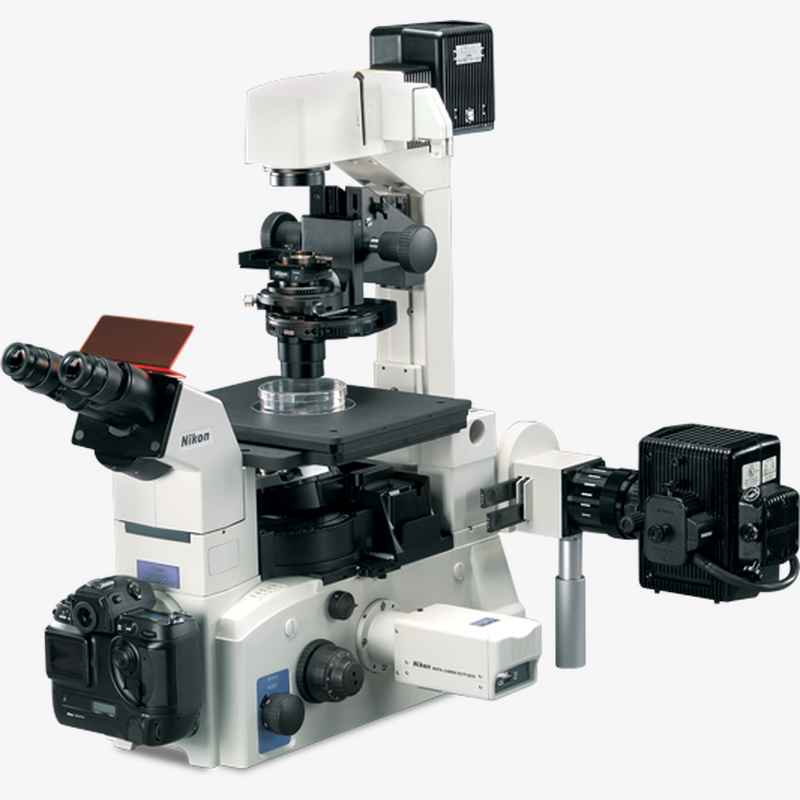 C1si Confocal with TE2000 Inverted Microscope
Nikon's C1si Point Scanning Confocal Microscope System is equipped with two detectors to manage a wide range of applications– one for traditional fluorescence one and another for spectral imaging.