Oil immersion operation
Objective lens used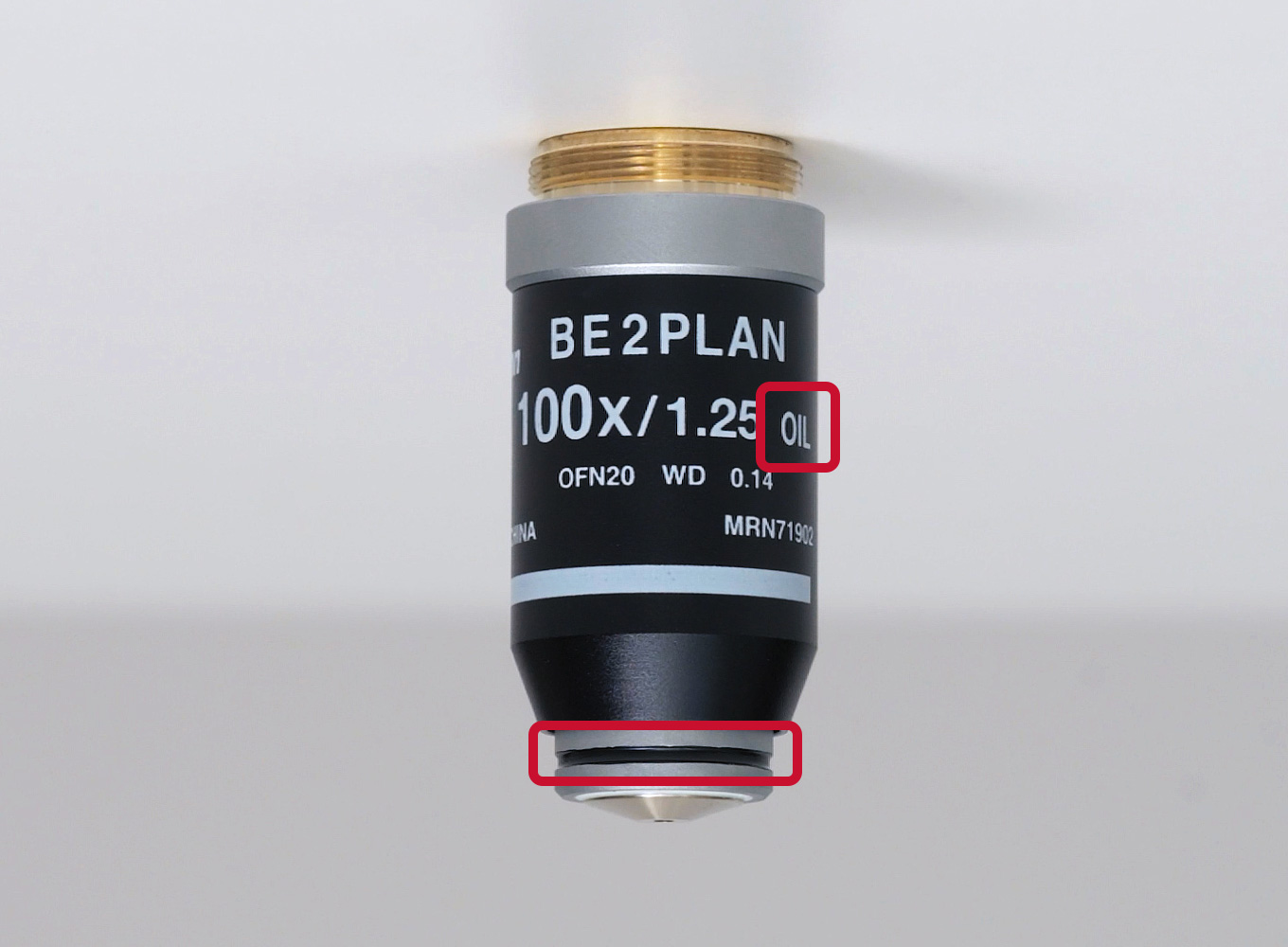 Items to prepare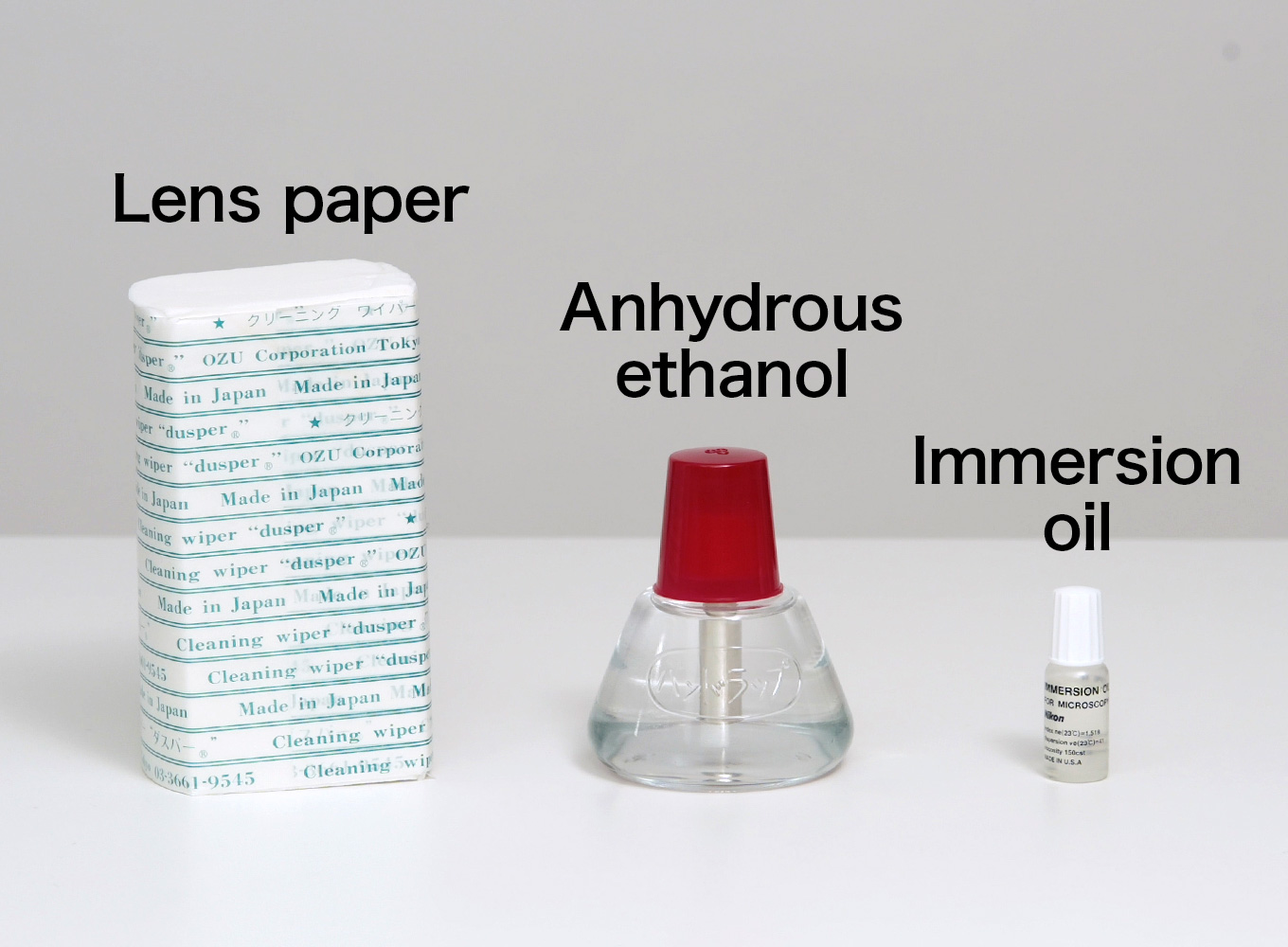 Dripping immersion oil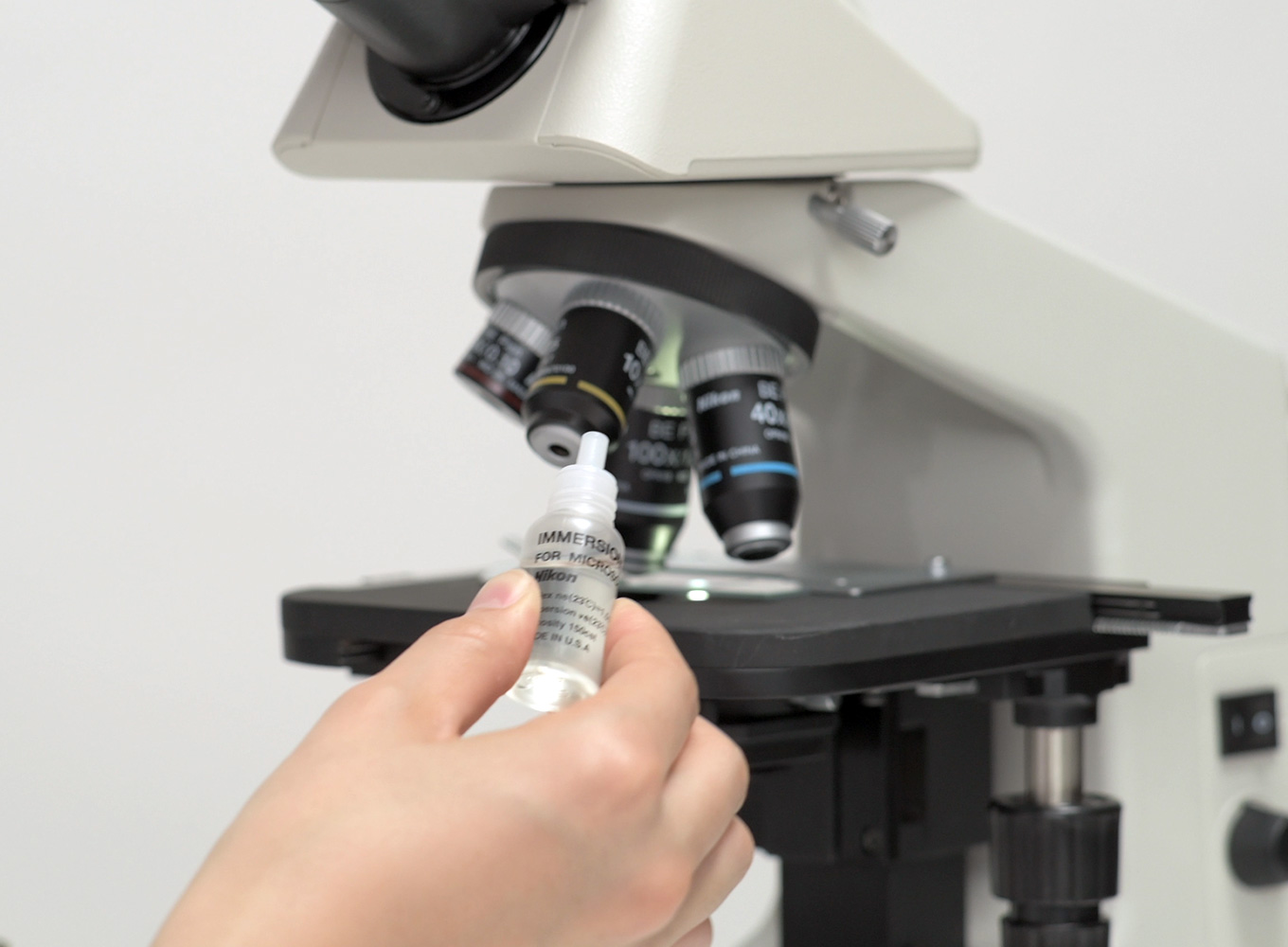 Checking for air bubbles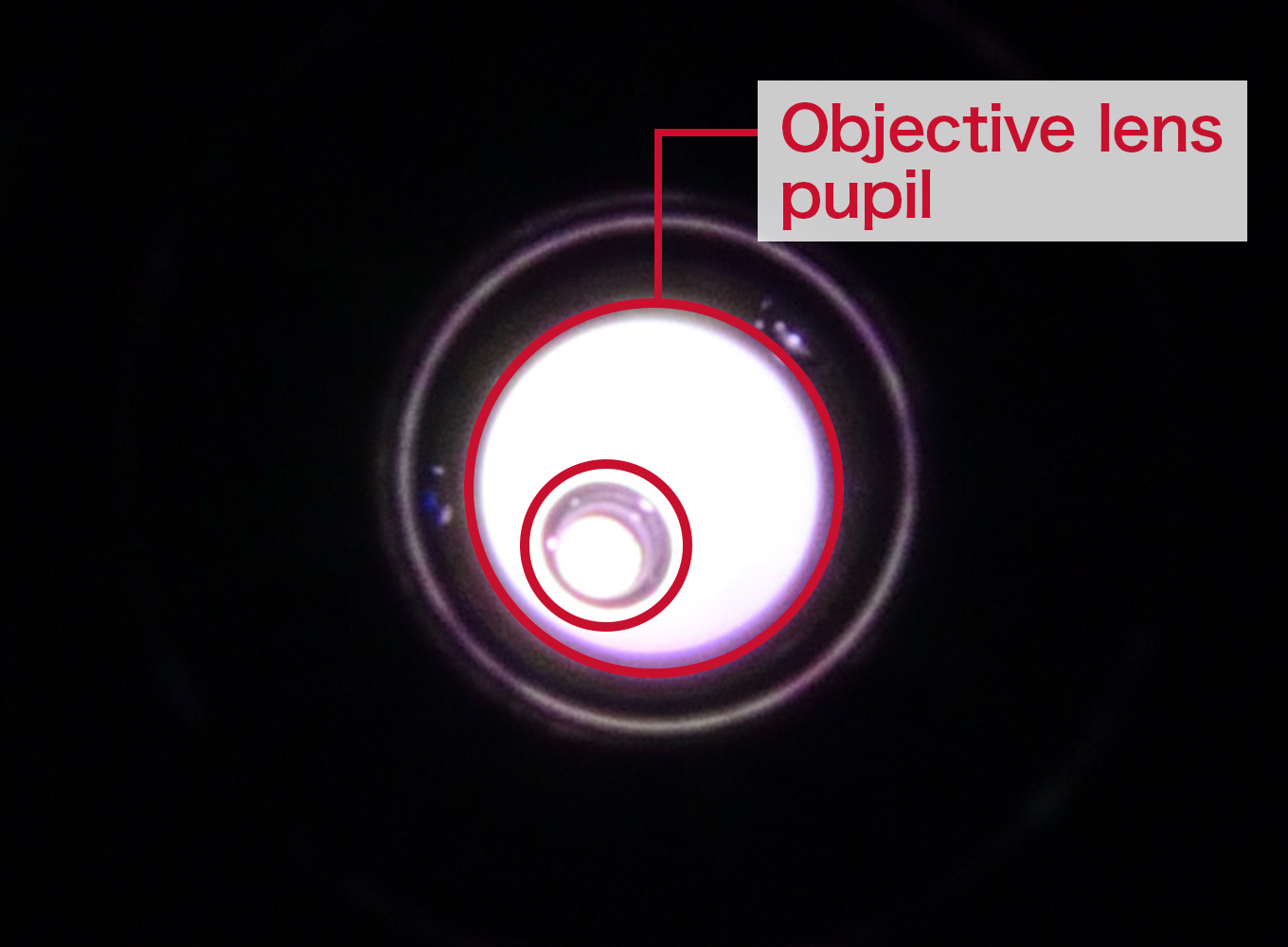 Eliminating air bubbles
Try ① and ③ to eliminate air bubbles.
① Move the objective immerced with immersion oil back and forth by rotating the revolving nosepiece.
②If there is not enough oil, add more oil.

If the air bubbles have not been eliminated even after completing steps ① and ②, wipe off the oil and redo the oil immersion.
To avoid getting air bubbles in the oil container, turn the nozzle up vertically after dripping the oil and relax the pinched finger.