Step1
❶

When carrying the microscope, hold its arm securely with both hands.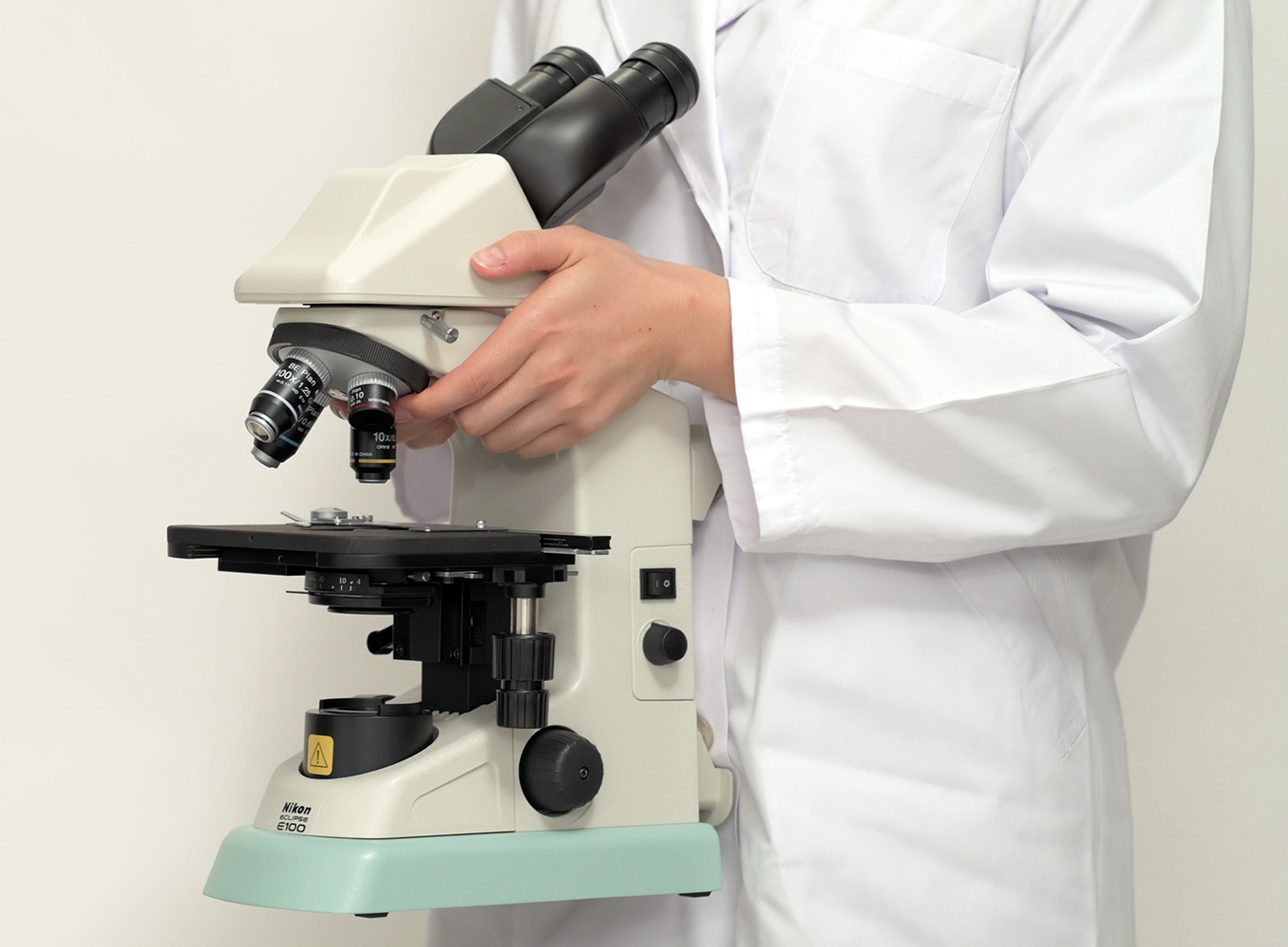 Step2
❷

Turn on the light source.

❸

Open the aperture of the condenser lens completely.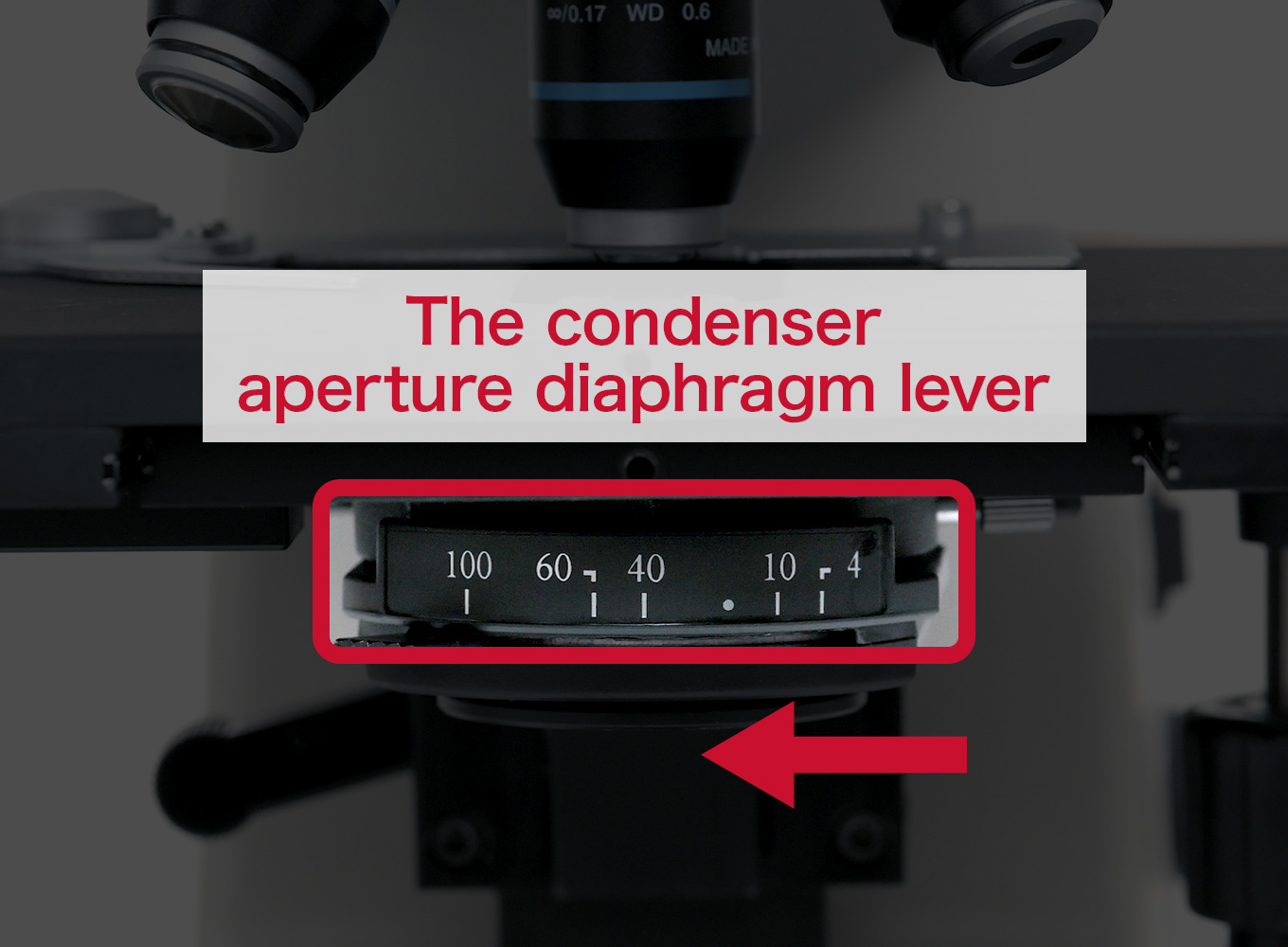 Step3
❹

Align the diopter ring with the reference groove.

❺

Secure the specimen slide on the stage.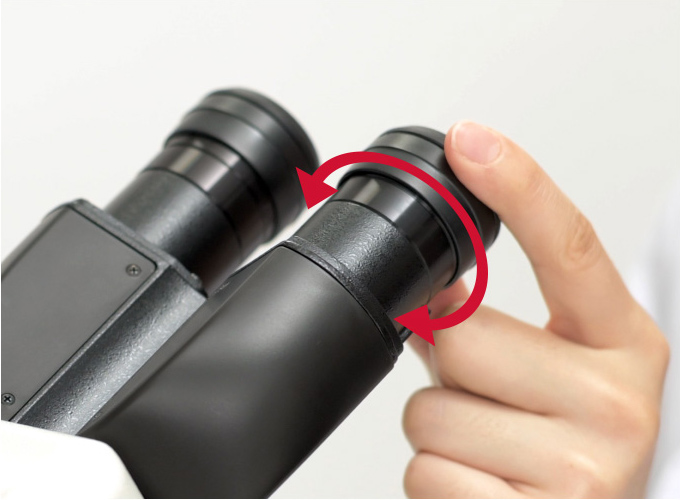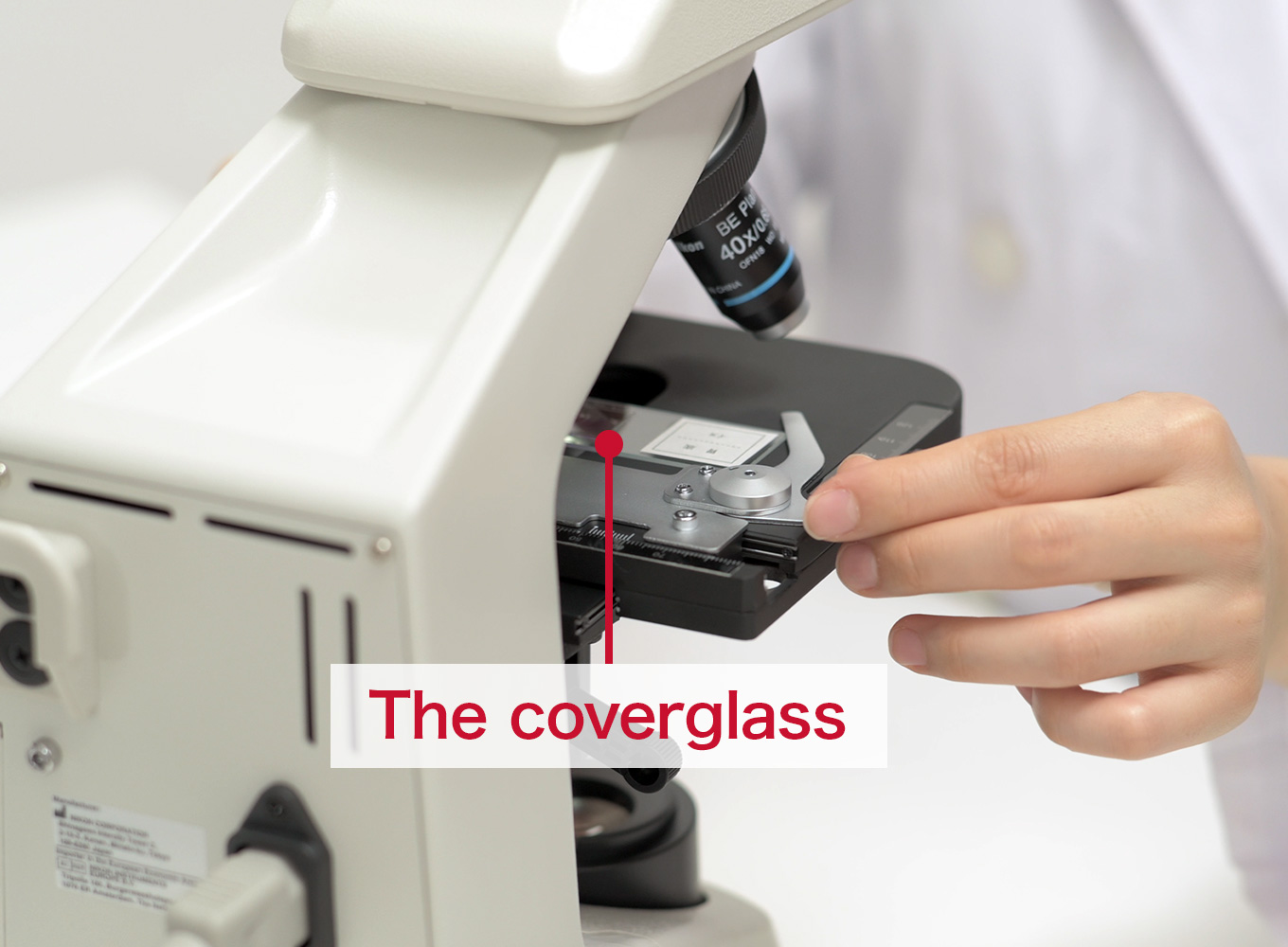 Step4
❻

Confirm the 10X objective lens is being used.

❼

Move the stage to the upper limit.

❽

Adjust the brightness of the light source, so there is no glare when making observations.

❾

Adjust the focus while slowly lowering the stage.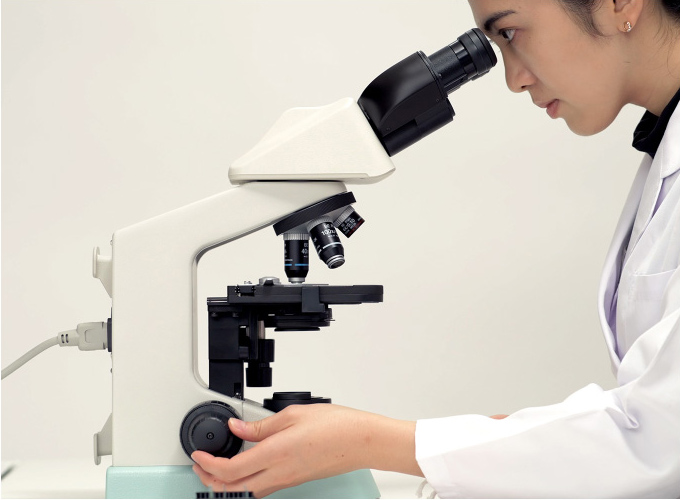 Step5
❿

Operate the stage moving handles to observe each part of the specimen.