We are closely monitoring the situation with COVID-19 (coronavirus) and following the guidance of the Centers for Disease Control and Prevention (CDC) and federal, state and local health authorities. Learn more about the measures we have put in place.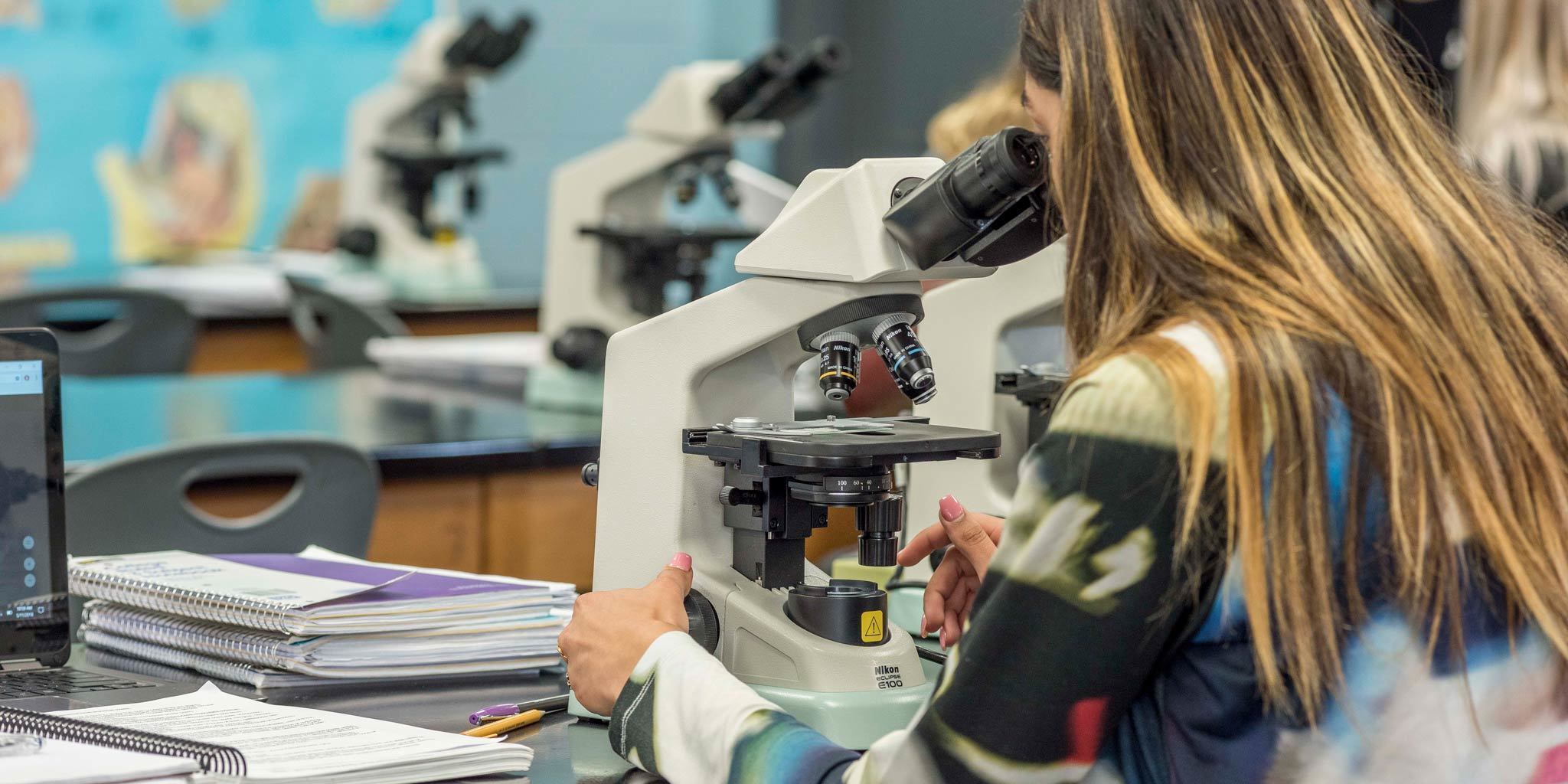 Educational Microscope
Specifications
E100
Optical system
CFI Infinity Optical System, Simplified Kohler's Illumination System
Illumination
High luminescent white LED illuminator (Eco-illumination)
6V20W halogen lamp, Compliant multi-voltage (100 V-240 V)
Eyepieces (F.O.V., mm)
(anti-mold*1)
With diopter adjustment

E1-CFI 10X (18)
CFI E 15X (12)

Focusing
Coaxial coarse/fine focusing, Cross roller guide, Focusing stroke: 22 mm, Coarse: 37.7 mm/rotation, Fine: 0.2 mm/rotation,
Coarse motion torque adjustable
Tubes (anti-mold*1)
Interpupillary distance adjustment:47 mm to 75 mm, Inclination angle: 30°, 360° rotatable

E2-TB Binocular Tube
E2-TF Trinocular Tube, Eyepiece/Port: 100/0, 0/100

Nosepieces
Quadruple nosepiece (within main body), Revolving mechanism with multiple ball bearings, Elastic nosepiece grip-ring
Stages
Rectangular mechanical stage (within main body), with specimen holder, with vernier calibrations, Cross travel: 76 (X) x 40 (Y) mm, Stage size: 150 (W) x 134 (D) x 16 (H) mm
Objectives (NA / W.D., mm) (anti-mold*1)

CFI BE Plan Achromat 4X (0.1 / 25)
CFI BE Plan Achromat 10X (0.25 / 6.7)
CFI BE Plan Achromat 20X (0.4 / 3.7)
CFI BE Plan Achromat 40X (0.65 / 0.6)
CFI BE Plan Achromat 60X (0.8 / 0.25)
CFI BE Plan Achromat 100X Oil (1.25 / 0.14)
CFI BE Plan Achromat DL10X (0.25 / 6.7)
CFI BE Plan Achromat DL40X (0.65 / 0.6)
CFI BE Plan Achromat DL100X Oil (1.25 / 0.14)

Condensers

YS-CA Abbe Condenser N.A. 1.25, Aperture diaphragm with position guide marking for respective objectives, 33-mm Blue Filter attachable
YS100 Phase condenser (optional)

Observation methods*2

Brightfield, Darkfield, Phase contrast
Optional accessories
Phase contrast attachment, Object marker, Darkfield ring unit, Mirror unit, Cord hanger, Storage case
Power consumption (max.)
Normal value: 3 W (LED model), 33 W (halogen model)
Weight (approx.)
6 kg (Binocular standard set)
* 1 Available only with models marketed outside EU member countries.
*2 Observations except brightfield require optional accessories.