Nikon Imaging Center
Singapore Bioimaging Consortium
Located at Biopolis, SBIC-NIC is a core facility with the state of art equipment for light microscopy developed in partnership between Nikon Singapore Pte. Ltd. and Singapore Bioimaging Consortium (SBIC).
SBIC-NIC also has several corporate contributors including Zugo Photonics, Chorma Technology, microLAMDA Pte. Ltd., Tokai Hit, Okolab, Prior Scientific, Newport, Einst, Photometrics and Andor Technology.
The mission of NIC@SBIC is to:
Promote innovation in biological research by providing access to cutting edge microscopy and imaging equipment.
Provide training courses on basic and advanced light microscopy techniques for the benefit of Biopolis and regional research community.
Introduction the latest state of the art light microscopy and imaging to research community.
Serve as a learning platform for our regional corporate partners and contributors.
Develop new microscope setups and imaging techniques in response to feedback from the users of NIC@SBIC.
Contatto
NIC Director
Address
SBIC-NIC @ Biopolis
No. 11 Biopolis Way
#01-02 Helios Building
Singapore 138667
Website
---
---
Systems Available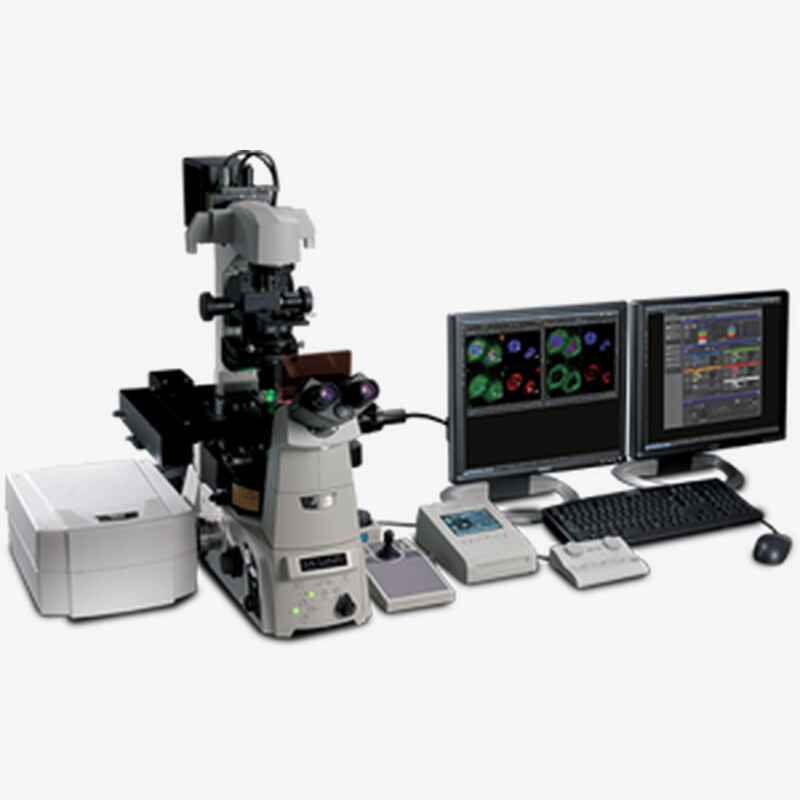 A1Rsi with a Ti-E Inverted Microscope
The A1si is a powerful point scanning confocal microscope system suitable for a broad range of applications, particularly spectral resolution and rapid imaging. The A1R comes equipped with a unique hybrid scan head, incorporating both an ultra high-speed resonant scanner and a high-resolution galvano scanner, enabling simultaneous bleaching/photoactivation and acquisition. The enhanced spectral imaging capabilities feature acquisition of a 32-channel spectral image (512 x 512 pixels) with a single scan in 0.6 second. 512 x 32-pixel images can be captured at 24 fps.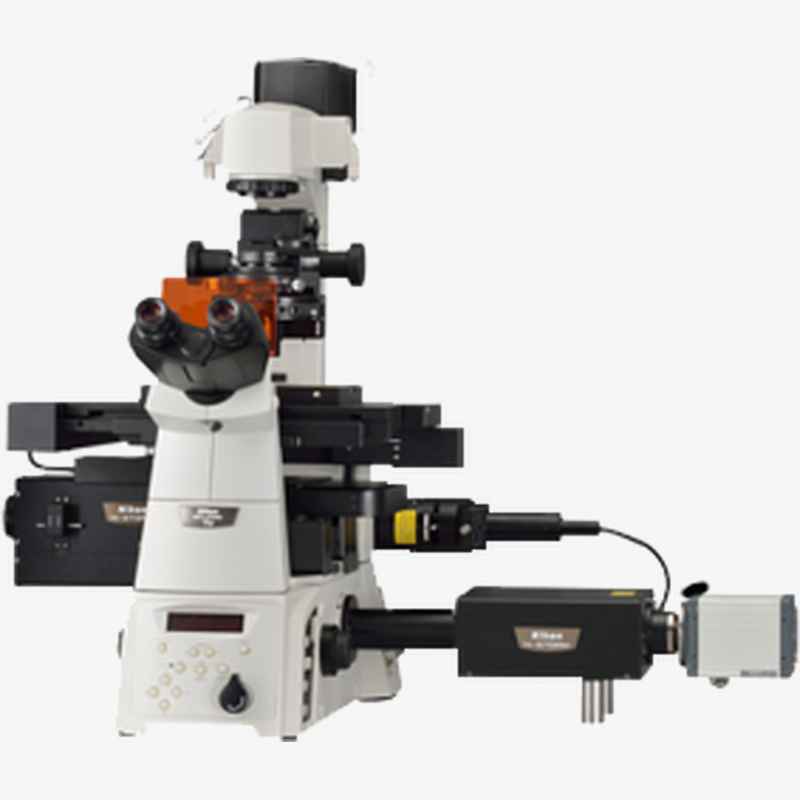 Eclipse Ti-E TIRF / N-STORM Super-Resolution
The Eclipse Ti-E with Perfect Focus is Nikon's market leading inverted microscope system offering improved system speed, increased flexibility and efficient multi-mode microscopy as part of a fully-integrated microscope system that is ideal for high-end research and live cell imaging. Perfect Focus is Nikon's exclusive focus correction system that combats axial focus fluctuations in real time during long-term imaging investigations.
This total internal reflection fluorescence system is designed for high sensitivity imaging 100nm adjacent to the coverslip. This optical system eliminates background fluorescence by restricting the depth of the excitation region, increasing the spatial resolution in the optical plane of interest.
This microscope is also set up for super-resolution imaging using stochastic switching techniques such as (d)STORM, PALM and GSDIM. In this mode it can acquire images with a resolution as high as 20 nm in XY and 50 nm in Z.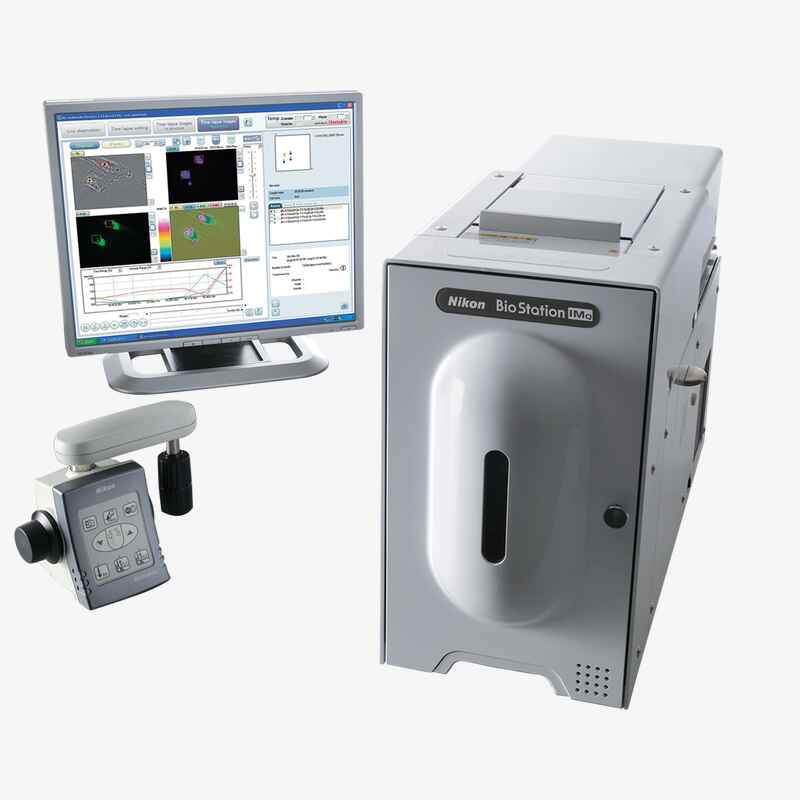 Nikon BioStation IM-Q
The Nikon BioStation IM-Q is a compact cell incubator and monitoring system offering two types of microscope cameras and perfusion capabilities. The BioStation IM-Q time-lapse imaging system facilitates a broad array of short-term and long-term time-lapse experiments, including studies of cell growth, morphology, and protein expression, by providing consistent environmental control of temperature, humidity and gas concentration in combination with phase and fluorescence imaging of exceptional quality.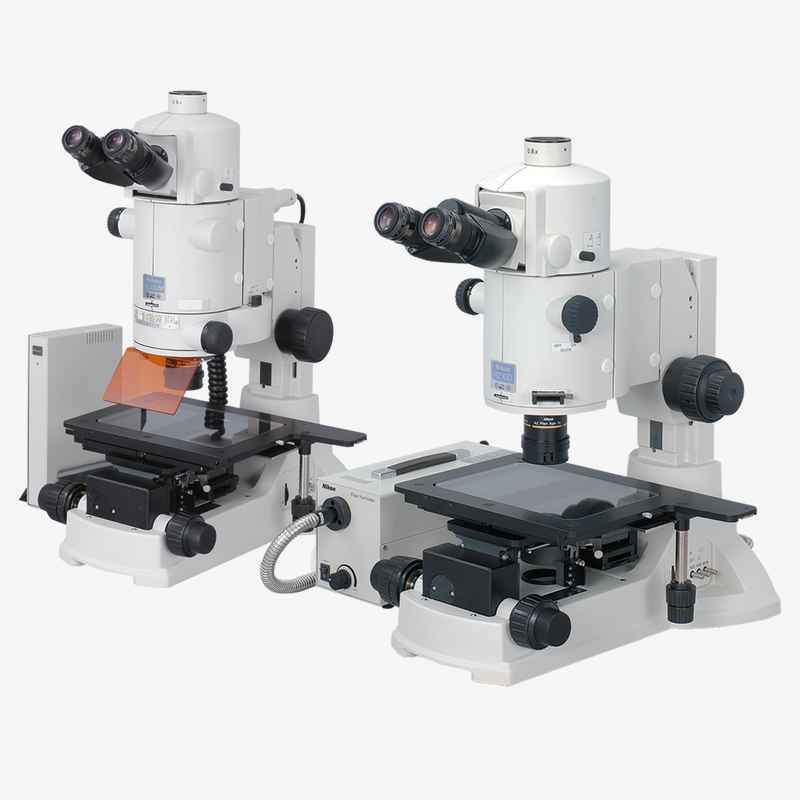 Nikon AZ-100
The AZ-100 Multizoom is a covers an extremely wide range of magnifications, from 5x to 400x, effectively combining the advantages provided by stereo zoom microscopes and compound microscopes. Thanks to a smooth zooming mechanism and a unique triple nosepiece, the AZ100 can continuously switch magnifications, extending from macro to micro observation of the same specimen.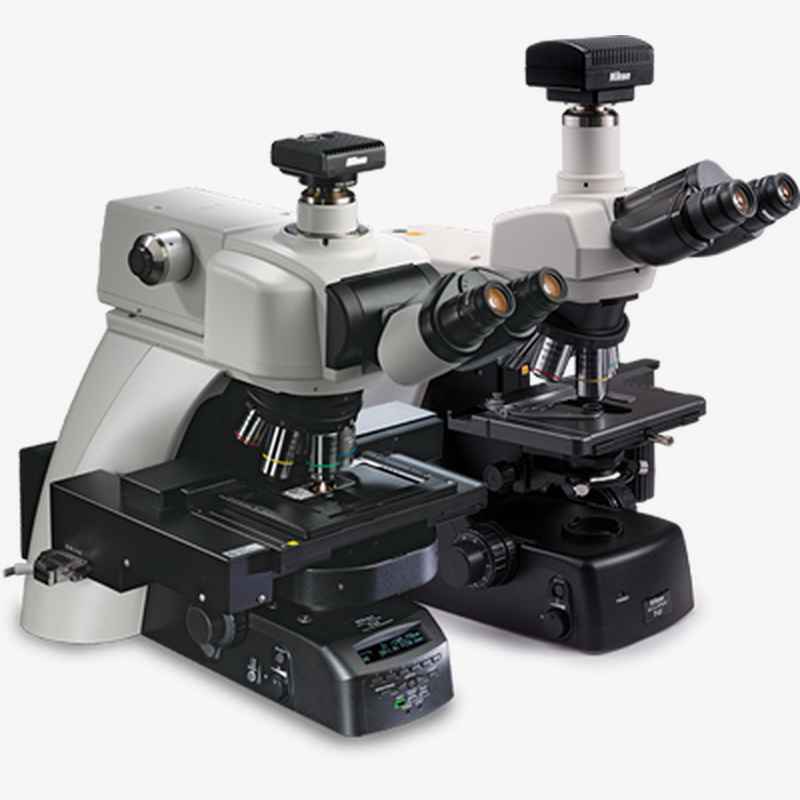 Ni-E Upright
Using core technology from Nikon's renowned Eclipse Ti inverted research microscope, the Ni-E offers versatile multi-mode system expandability to suit a vast range of imaging possibilities.
The proprietary "stratum structure" design and expandable infinity space enables the addition of multiple turrets, detectors, laser inputs and other accessories.
The Ni-E is also configurable for multiphoton imaging, as well as fixed-stage configurations to meet the demands of neuroscience applications.
Singapore Bioimaging Consortium