Center of Excellence
IBS: Institute for Basic Science
The Bio-Imaging Center is a unit of the Center for Cognition and Sociality, at the Institute for Basic Science and located in the KI building at KAIST, Daejeon, South Korea. Our center provides  a broad range of technologies for imaging intracellular structures to whole organisms.  The Bio-Imaging Center is generally supported by Nikon and currently maintains confocal,  two-photon, and super-resolution systems, as well as basic widefield microscopes and macroscopes.  The Center also provides auxiliary equipment for live cell imaging and analysis. We are committed to supporting cutting edge science and technology to foster scientific advances. 
Imaging is a powerful tool for investigating not only the spatio-temporal dynamics of proteins and molecules in living cells and whole organisms but also for gathering functional information through perturbation assays, bio-sensors and optogenetics. The Center's mission is to provide targeted imaging solutions to meet the needs of the researchers and to provide capabilities to expand their research. As part of the Institute for Basic Science, the Center also provides opportunities for interdisciplinary collaborations with researchers from non-biological fields.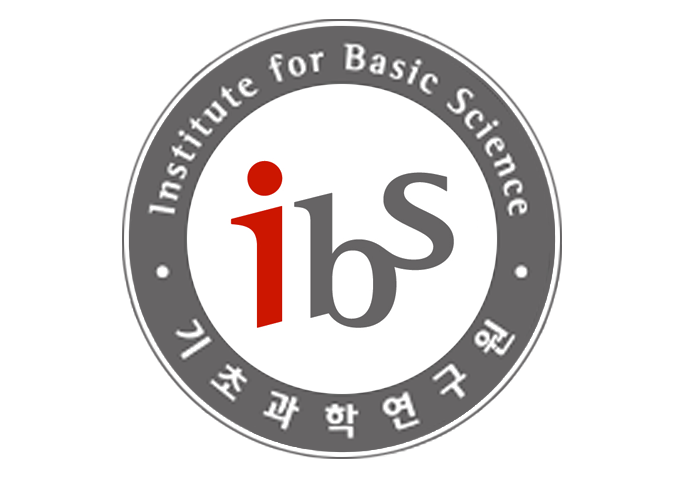 Contact
CofE Director
email hidden; JavaScript is required
Address
55 Expo-ro
Yuseong-gu
Daejeon
Korea, 34126
Website
---
---
Systems Available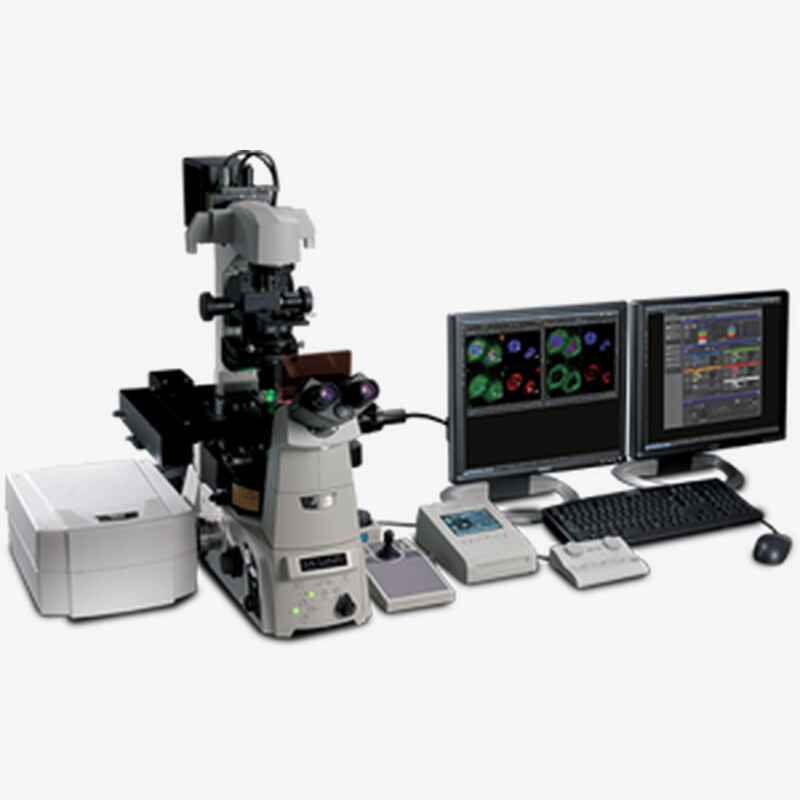 A1Rsi / A1R Confocal with Ti-E Inverted Microscopei
The A1rsi confocal system enables high-speed, high-sensitivity confocal imaging to capture dynamic events.  The hybrid scanner which incorporates both an ultrahigh-speed resonant scanner and a high-resolution galvano scanner enables simultaneous photostimulation or photobleaching  with image acquisition. The spectral detector also provides real-time spectral un-mixing and removal of autofluorescence.  The system includes four laser lines (405nm, 488n, 561nm, and 640nm) that are compatible with a broad range of conventional fluorophores.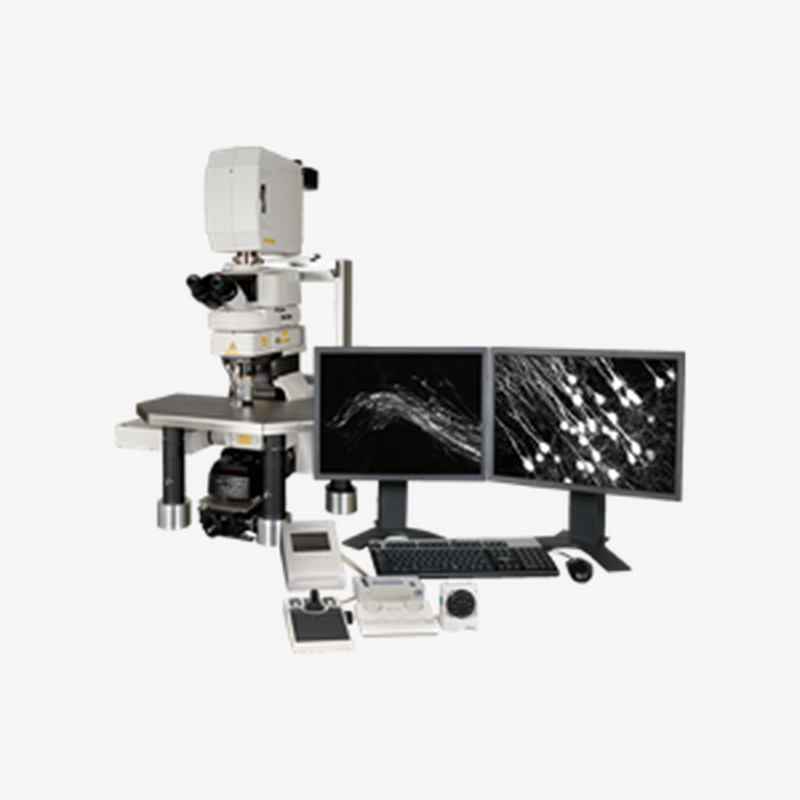 A1R-MP Multiphoton with Ni-E Upright Microscope
Multiphoton imaging technology rejects out-of-focus light by exciting only the in-focus plane. The longer wavelengths used for MP imaging also enables deeper penetration for imaging through thick tissues and samples. With the A1rMP's ultrahigh-speed resonant scanner, users can capture dynamic events in deep tissues, providing true in vivo imaging capabilities. The spectral detector also allows auto-fluorescence to be easily removed from images.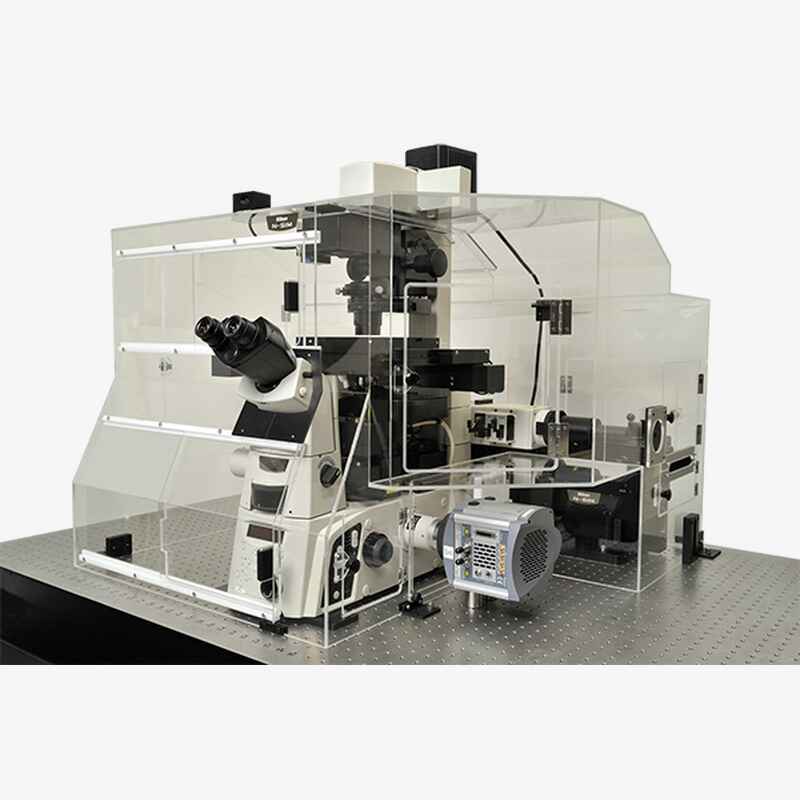 N-SIM with Ti-E Inverted Microscope
N-SIM utilizes structured illumination and frequency mixing to double the resolution of standard light microscopes, resolving structures as small as ~100nm. The N-SIM system is equipped with four lasers (405nm, 488nm, 561nm, 640nm) which can be used to visualize a broad range of conventional fluorophores. The cell-friendly nature of structured illumination enables live-cell imaging at super-resolution.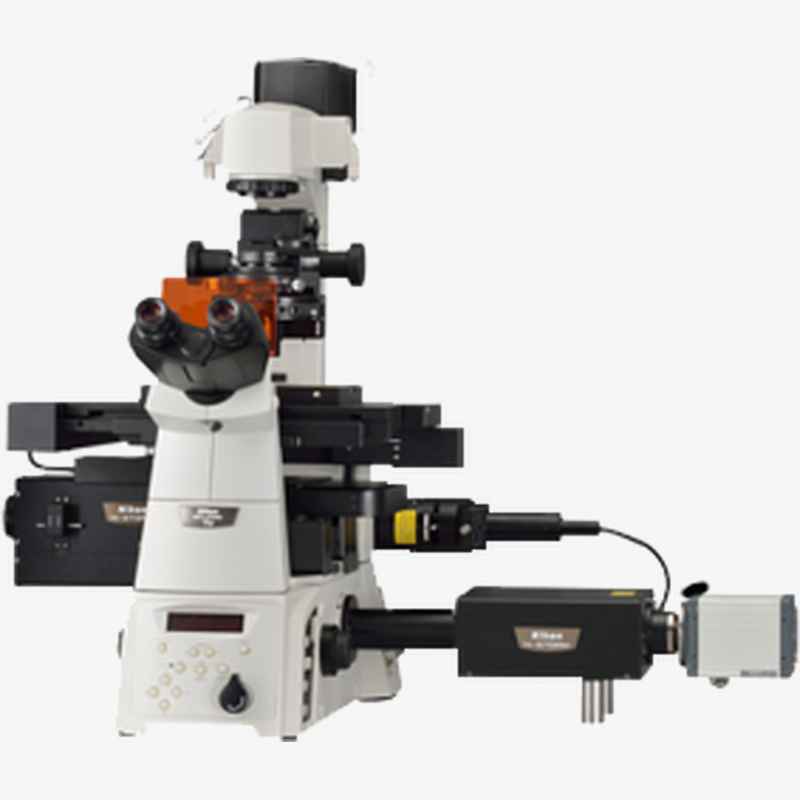 N-STORM with Ti-E Inverted Microscope
STORM is a localization-based super-resolution technique which provides ~10 times greater resolution than conventional microscopes. N-STORM utilizes high accuracy localization information for thousands of individual fluorophores present in a field of view to create breathtaking super-resolution images exhibiting spatial resolution of ~20nm.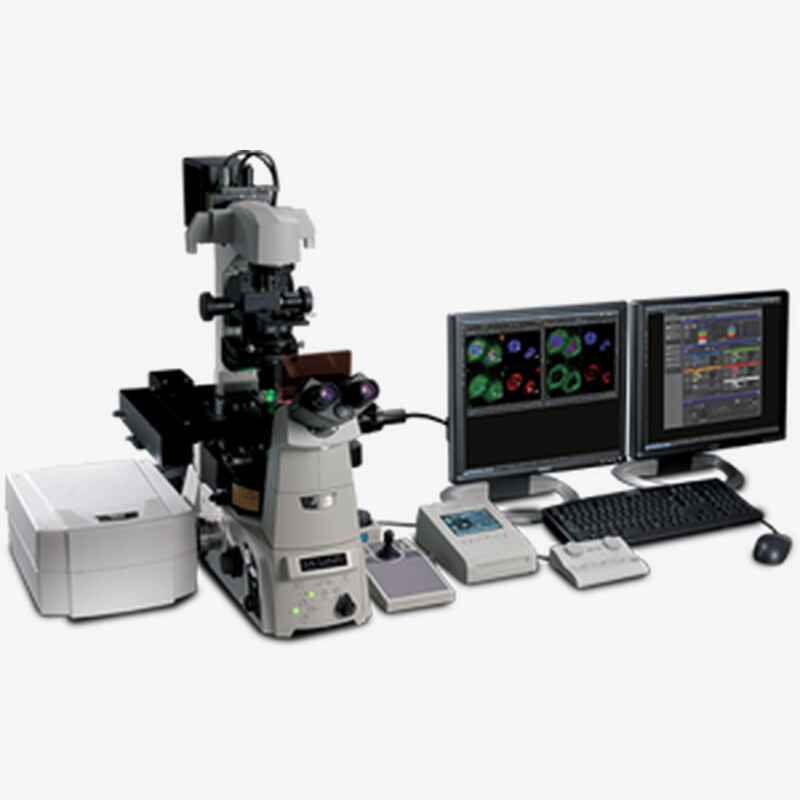 A1+ Confocal with Ti-E TIRF & DMD Inverted Microscope
This mutli-modal imaging system is centered around the Ti-E inverted microscope equipped with PFS autofocusing technology to maintain perfect focus during live-cell imaging experiments. The system includes an A1 confocal, a motorized TIRF illuminator, and a digital micro-mirror device for photostimulation and optogenetics experiments. The system is equipped with full environmental control for live-cell imaging (incubation, humidity, CO2) and an LED epi-fluorescence light source which ensures minimal light exposure for prolonged time-lapse experiments. Users can easily follow multiple stage positions during a single time-lapse experiment using the motorized stage for increased imaging throughput.
IBS: Institute for Basic Science